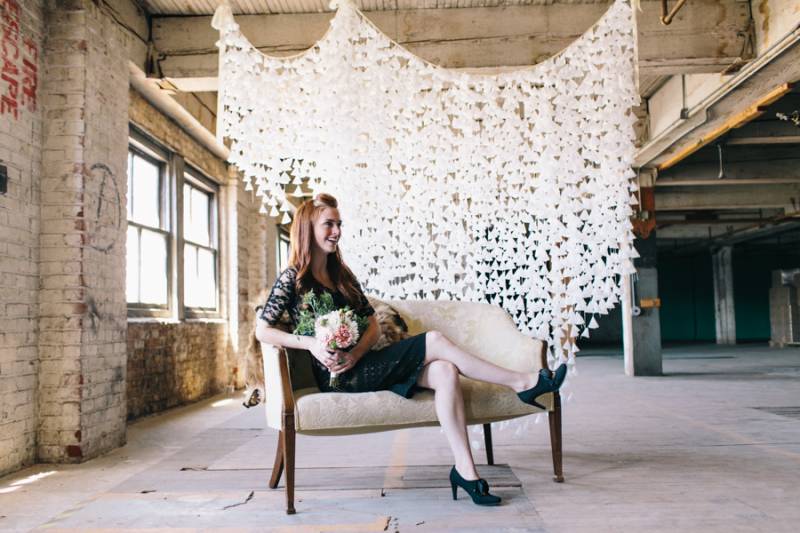 Earlier today we shared Kody and Jeff's Portland, Oregon wedding which featured a ceremony backdrop made of wax paper by artist Katie M. Kulper. She gives us the scoop on her handcrafted designs.

The young artist's background in graphic design led her to Anthropologie where she has been designing and fabricating displays for the past four years. "Naturally, this opened up the door to create backdrops for weddings. It's a fun challenge working with new environments, themes, and personalities and, in all cases, its about figuring out the best solution for all!"

Her inspiration? "The simplicity of form and materials. My approach to every backdrop is to create something that won't compete for attention, but enhance the overall tone of the occasion. For Kody and Jeff's design, I wanted to have a light and airy quality in an all-white palette. It's an honor to contribute to someone's special day and there's nothing more satisfying than seeing bright and shiny newlyweds standing in front of one of my designs!"