Courtney and Brian make a handsome San Franciscan couple. They met in passing as they both worked at Yahoo. Courtney told us that her first day with the company was Brian's last. Thanks to mutual friends and the right circumstances, the couple had their first date about two years later at a Poison and Motley Crue concert.

While the couple adores the city, they dreamed of a care-free destination wedding in Mexico. Courtney knew that she did not want any prenuptial stress to worry about on her wedding day. The solution was to go somewhere impossible to avoid relaxation. With their minds' made up, Courtney and Brian easily convinced their loved ones to join them as they were wed on a warm beach in Punta Mita, Mexico.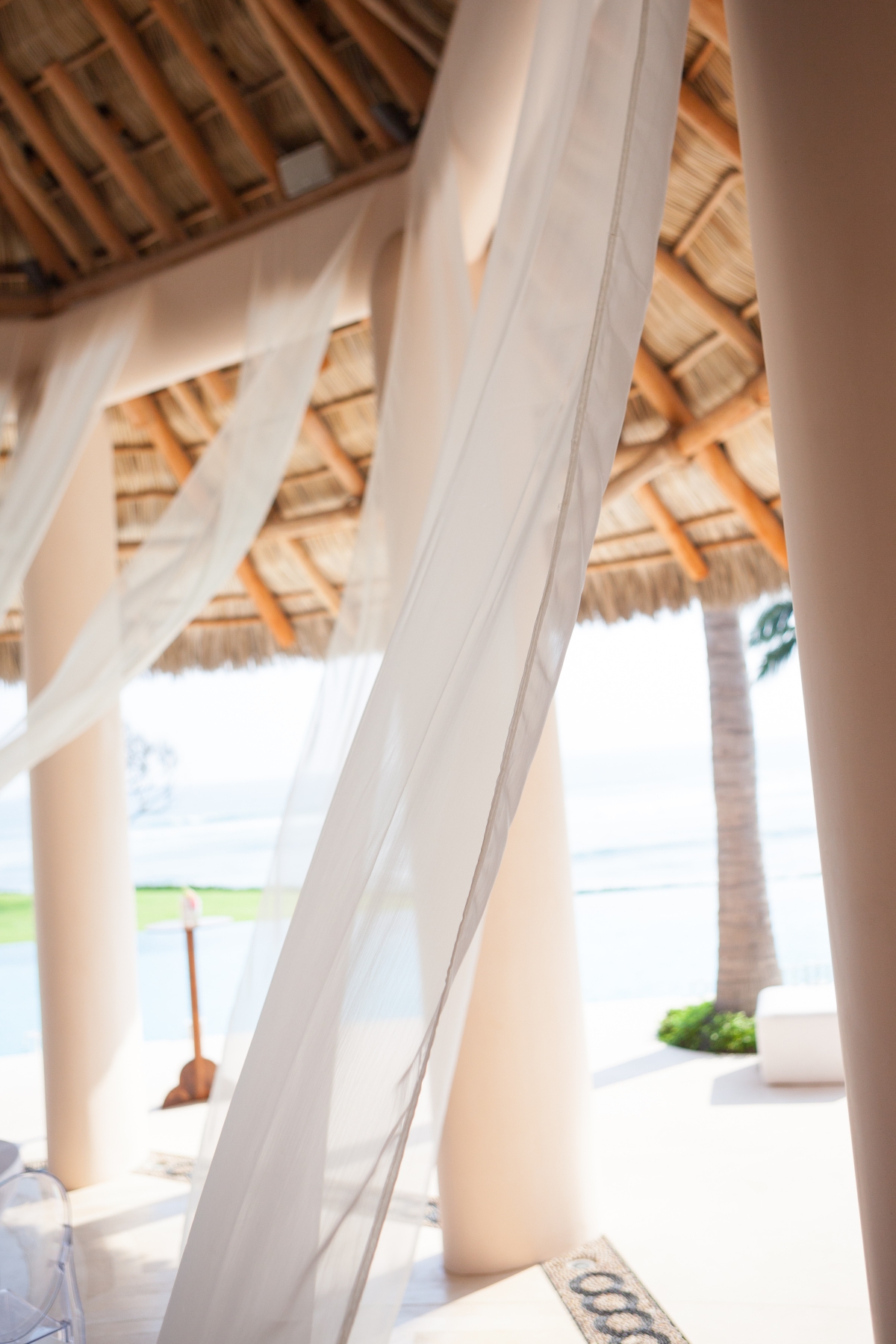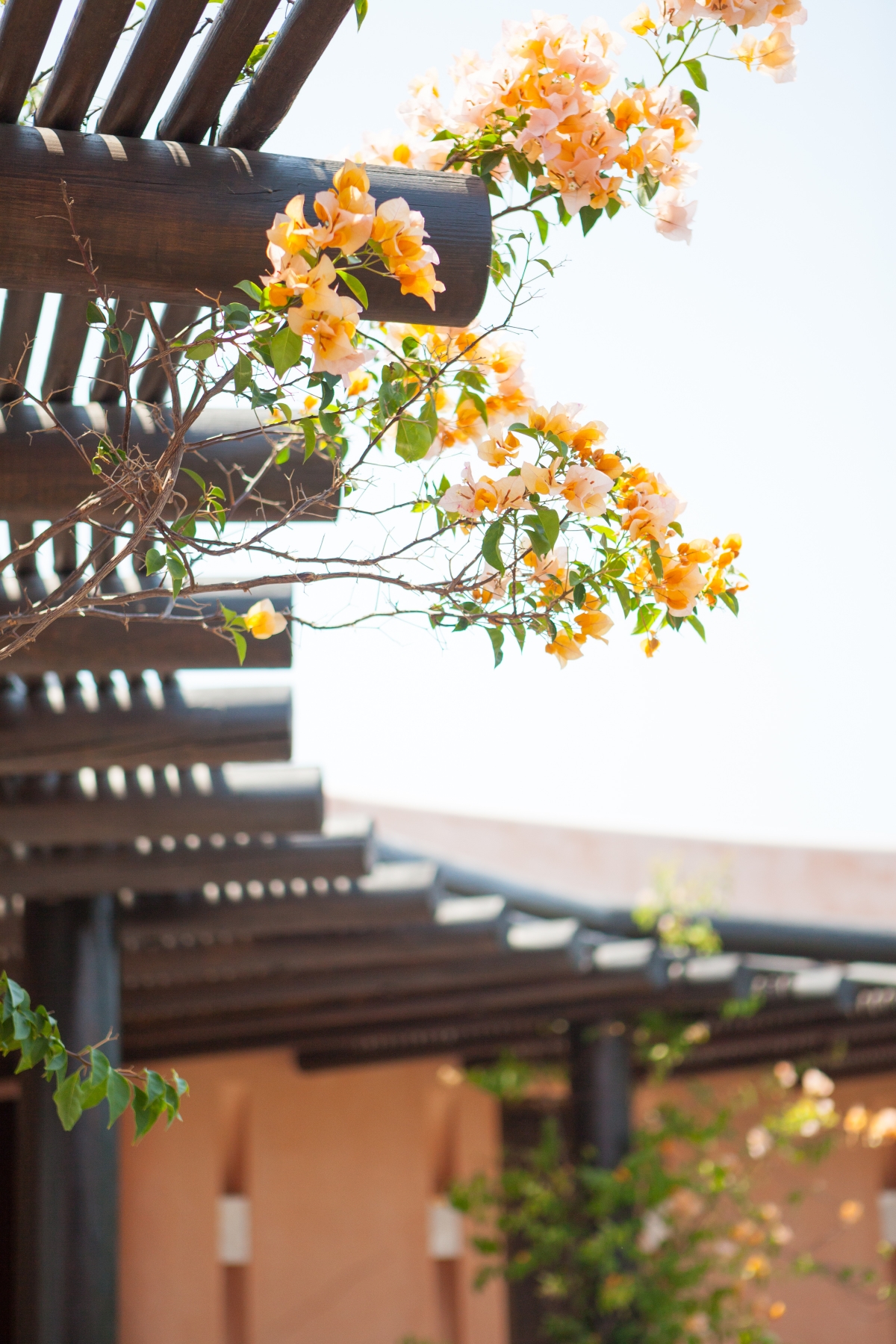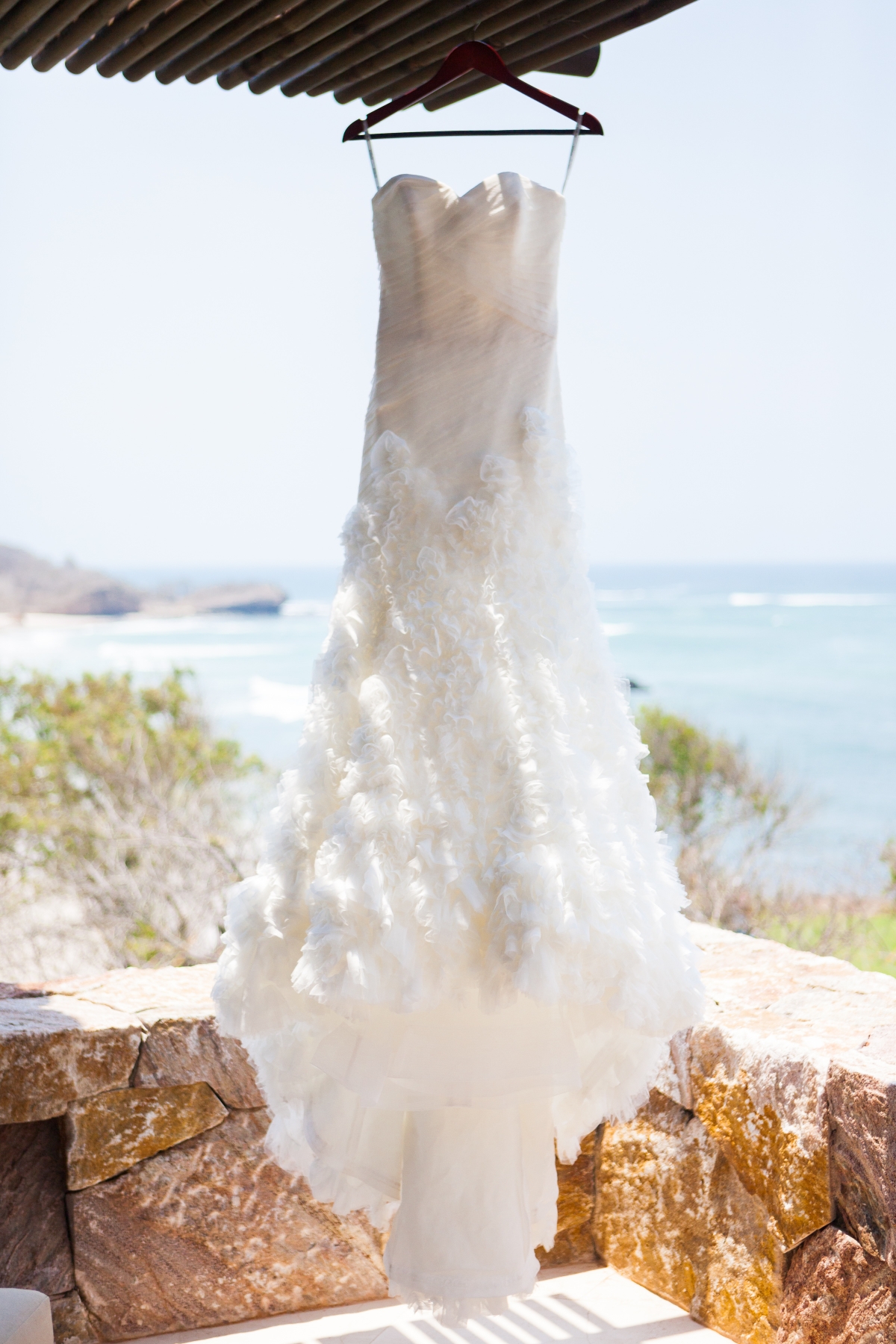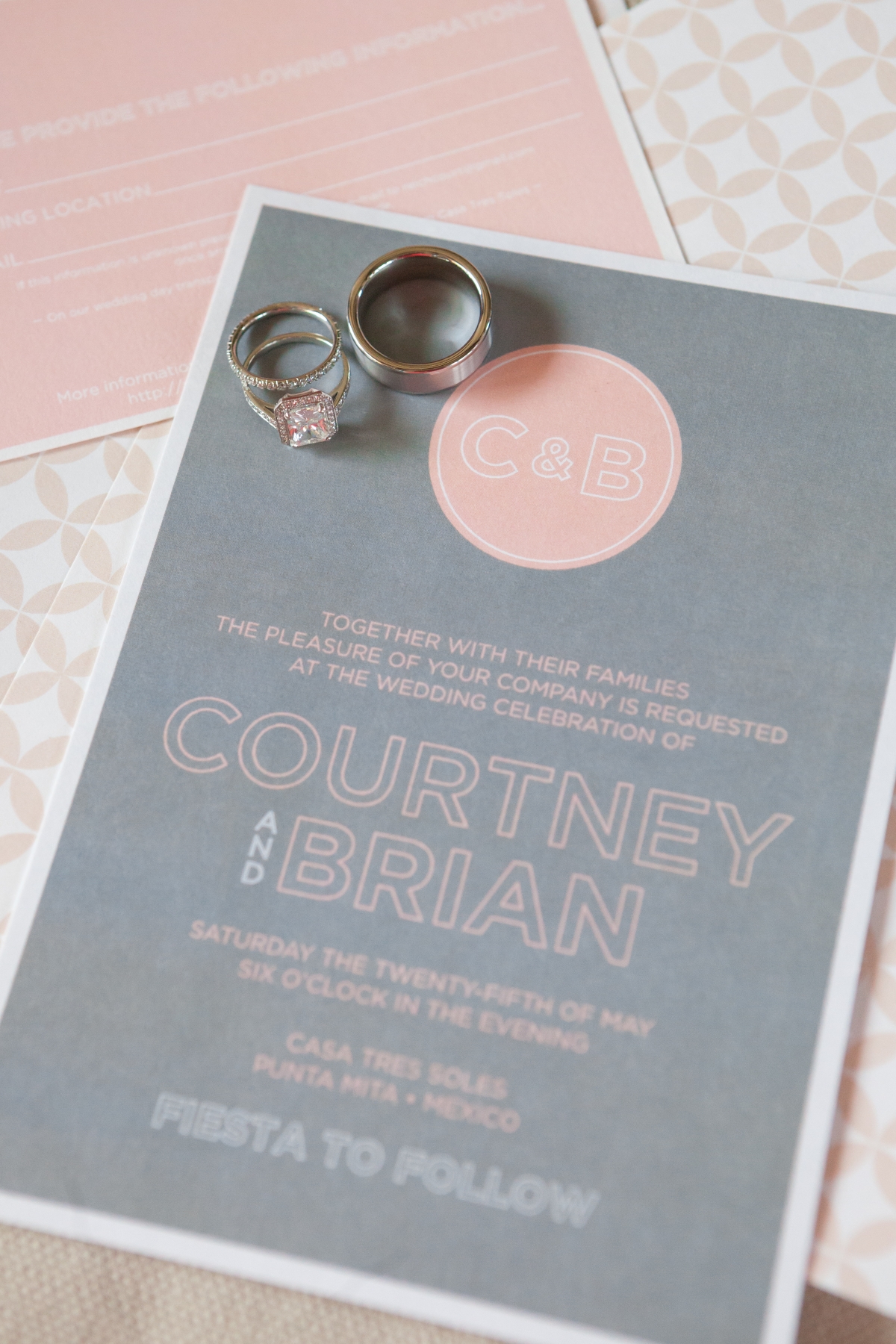 The bride shared her wonderful engagement story with us: "Exactly a year after our first date Brian took me to the very top of the golden gate bridge. It's not something that the general public can do but he somehow got us permission and we ventured to the top of the north tower, hard hats and all! We both love San Francisco so much and it was crazy to see the City from that perspective. A once and a lifetime experience. After about an hour of exploring and taking pictures, he pulled out the ring and proposed! Such a brave guy bringing that ring up there! It was truly perfect."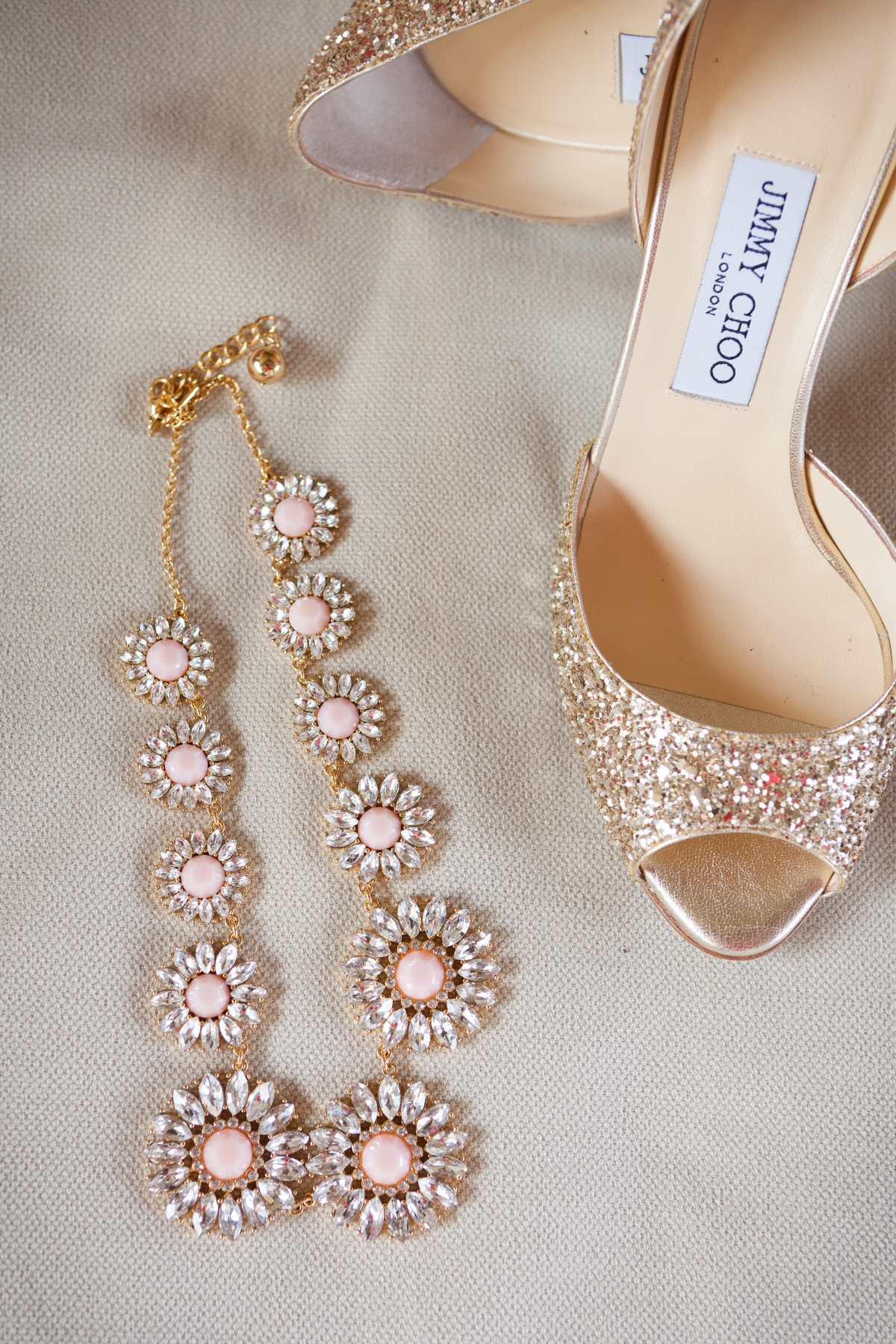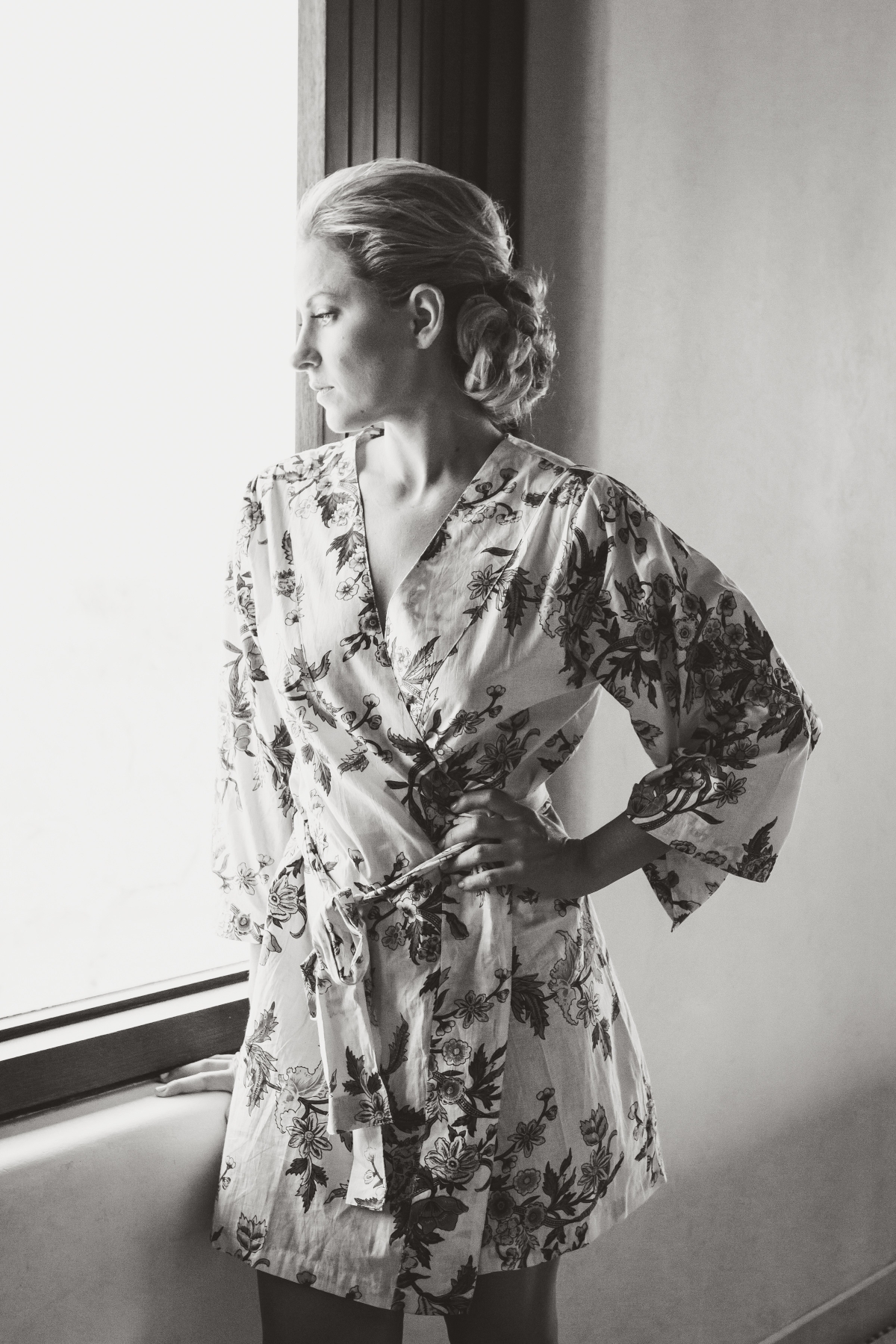 Courtney was in love with the idea of not having to go from place to place on her wedding day. She didn't want to feel rushed or lose a precious minute with her friends and family on her big day. She told us how fun and casual her wedding day started: "We stayed at Casa Tres Soles with our wedding party, and the morning of the wedding I woke up with all of my girls at arms length! My husband went surfing with his friends and we were able to get ready in a relaxed manner as hair and makeup came to us."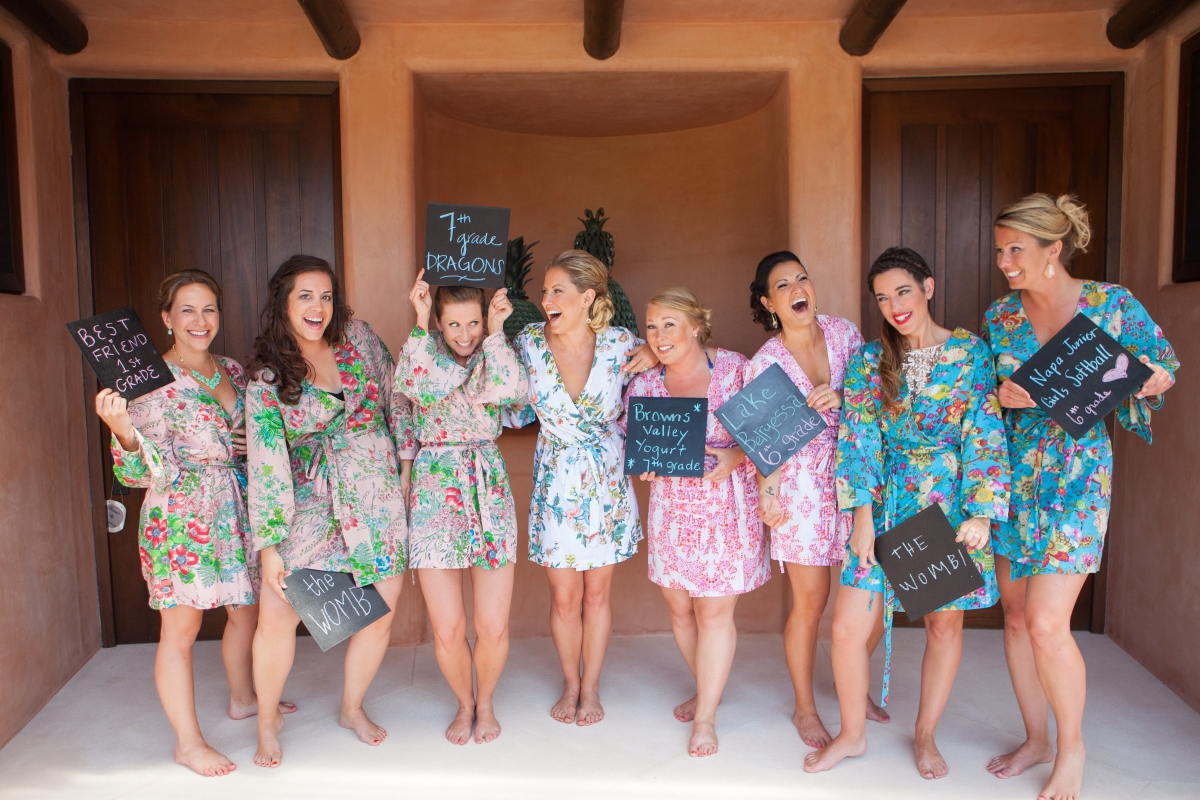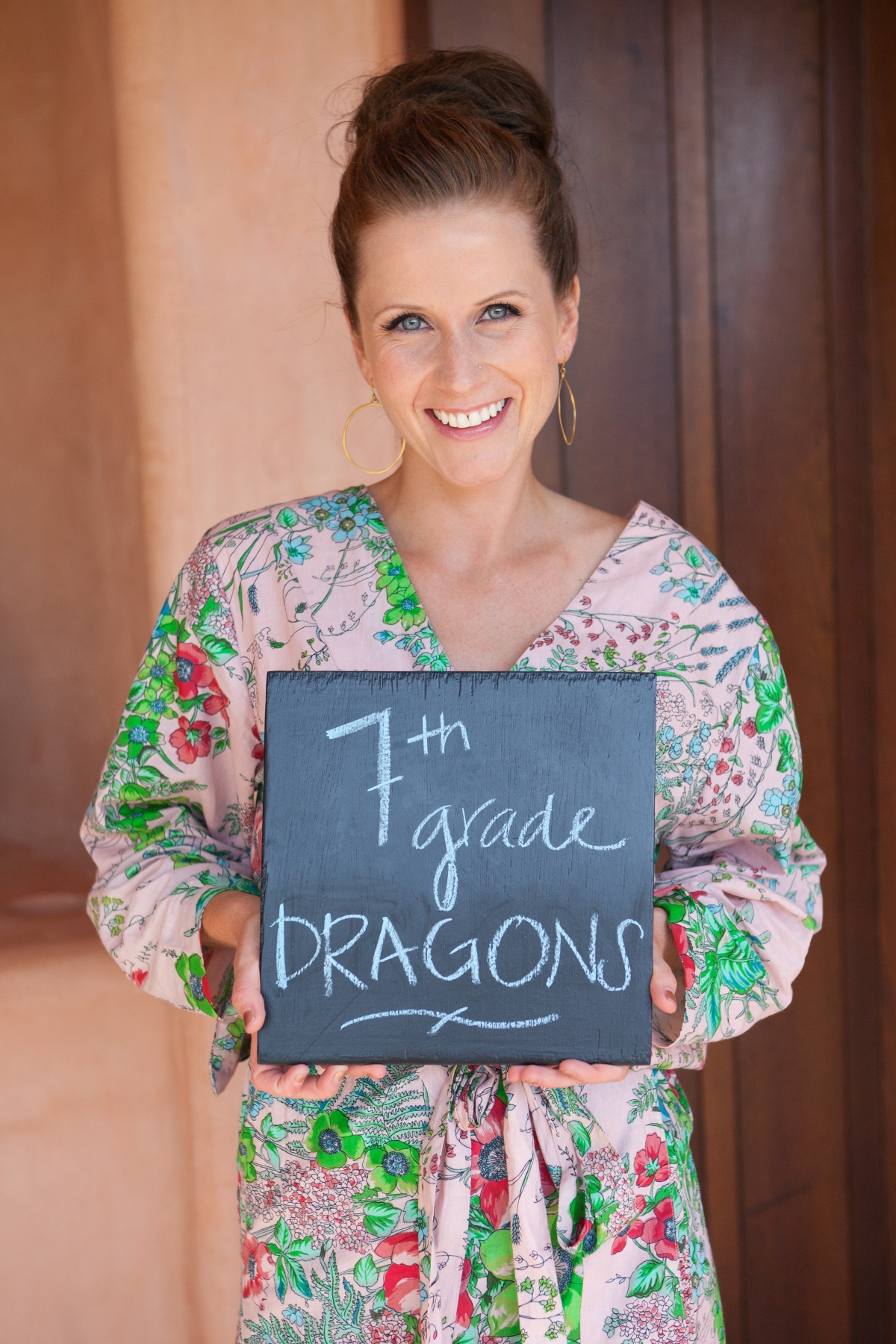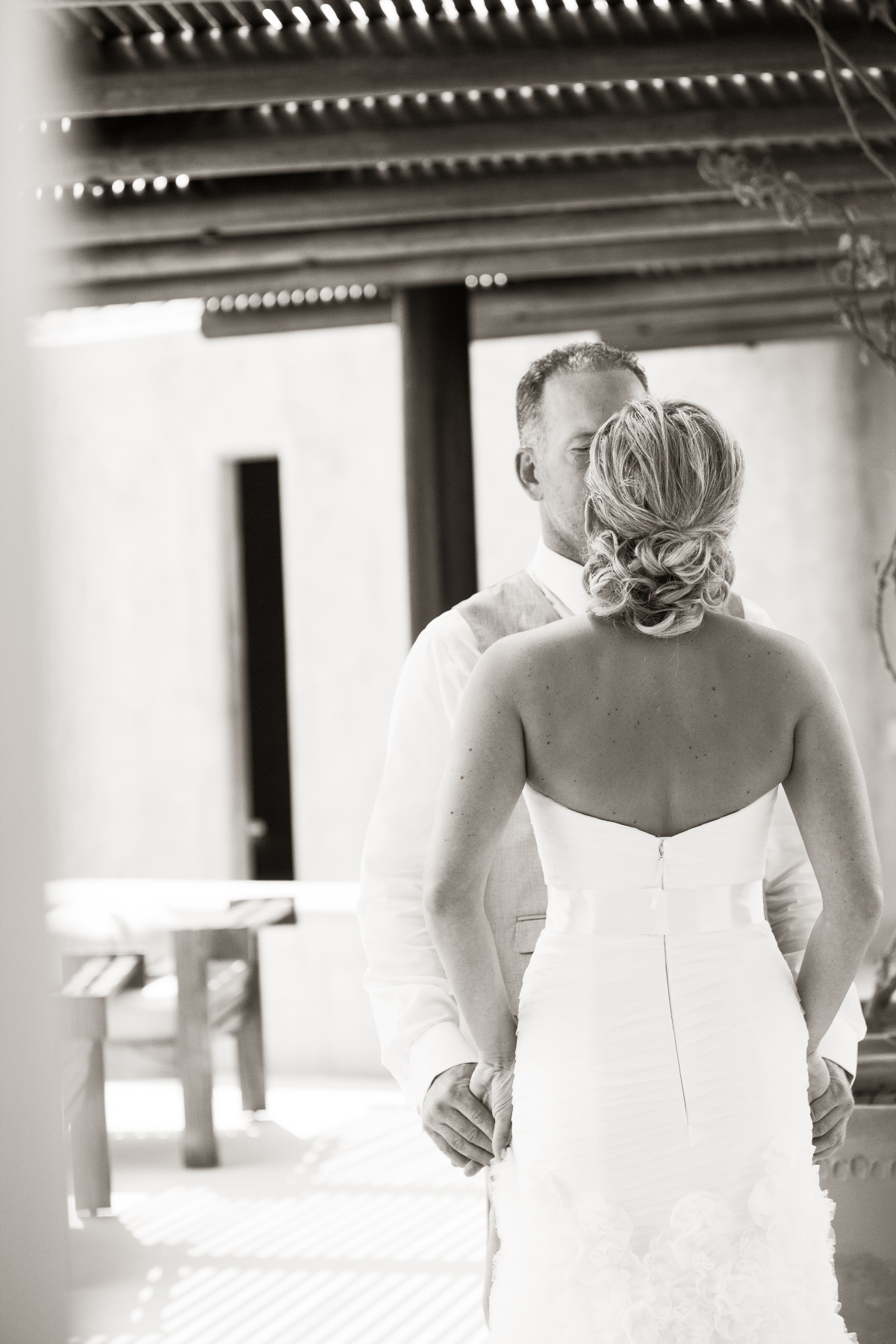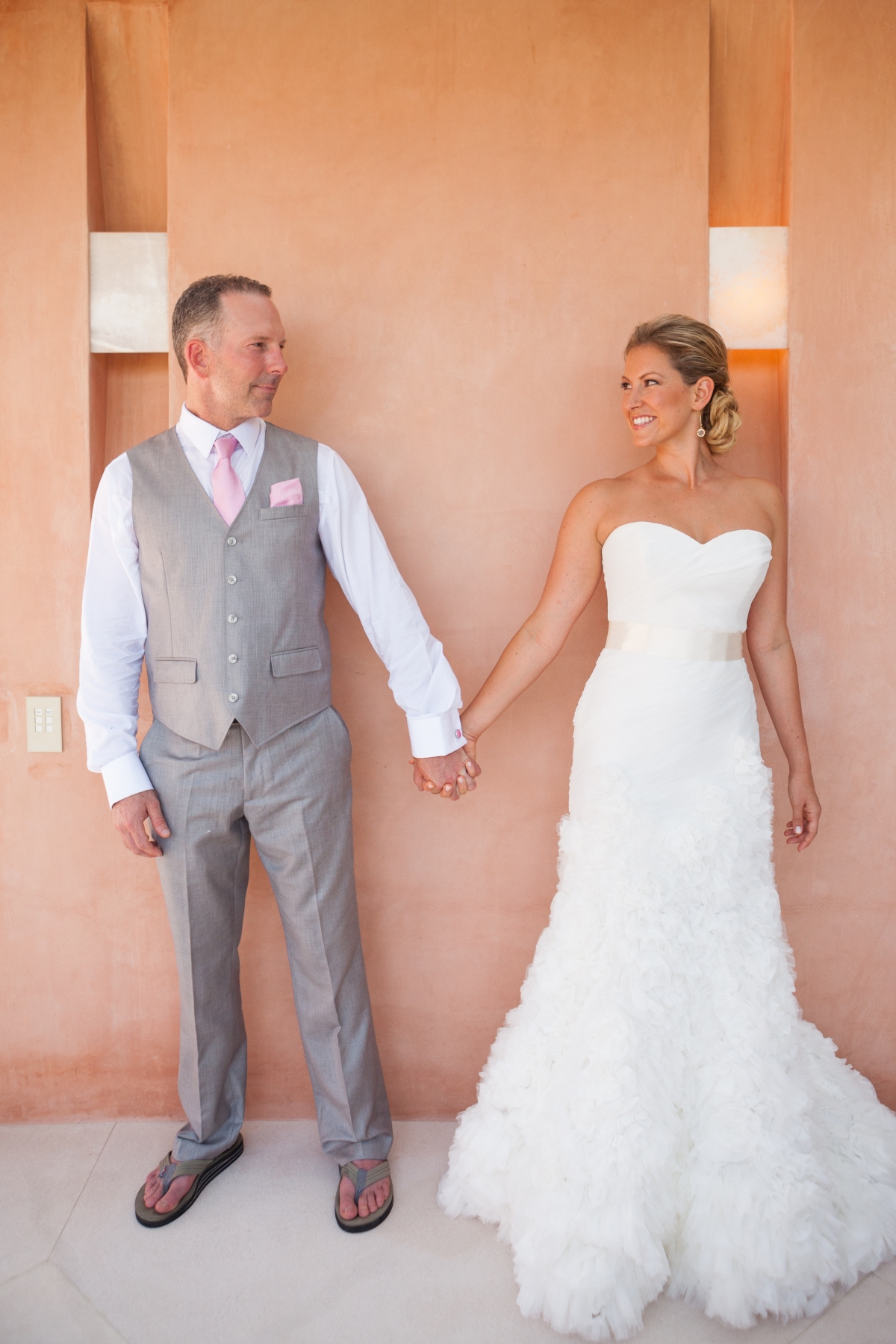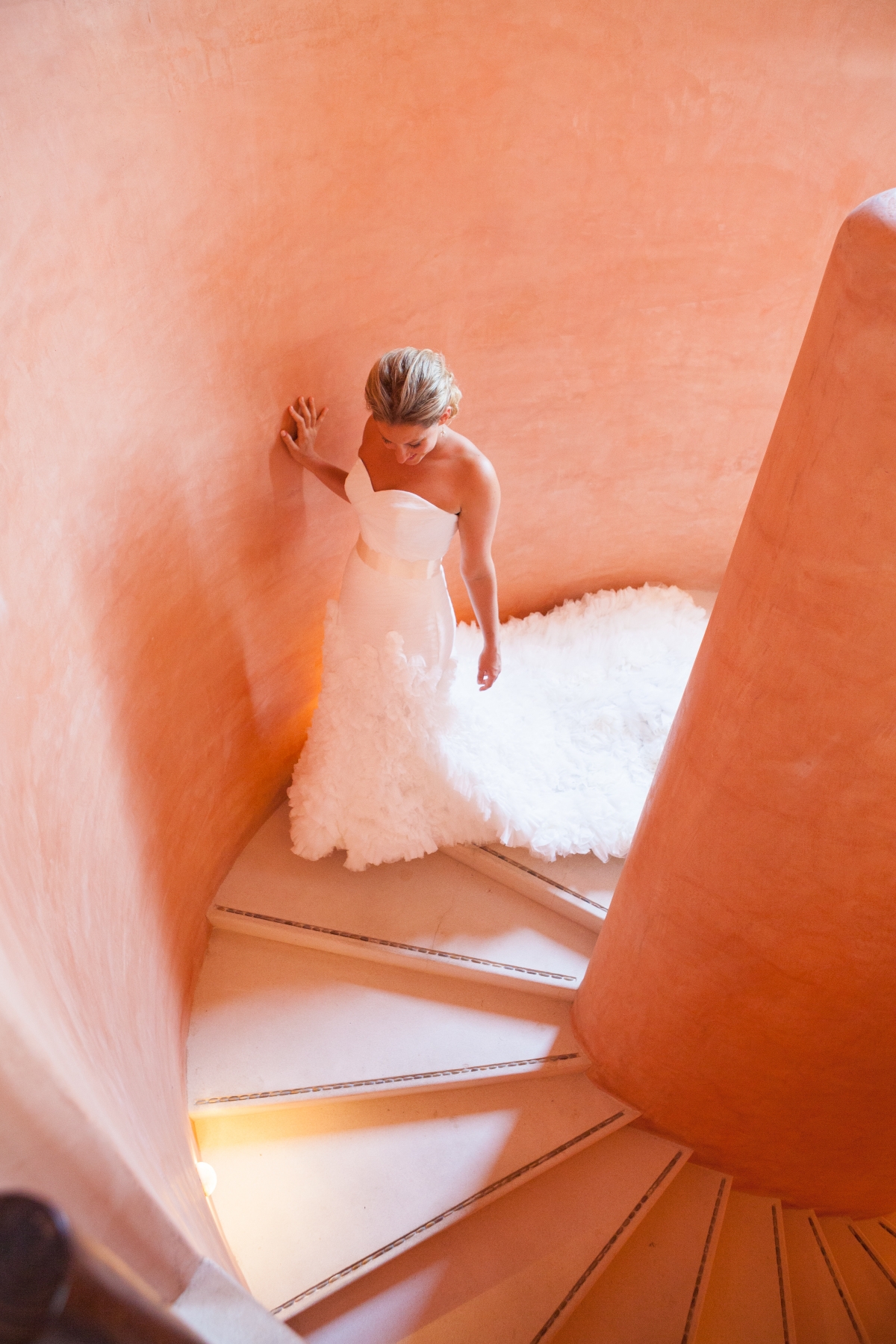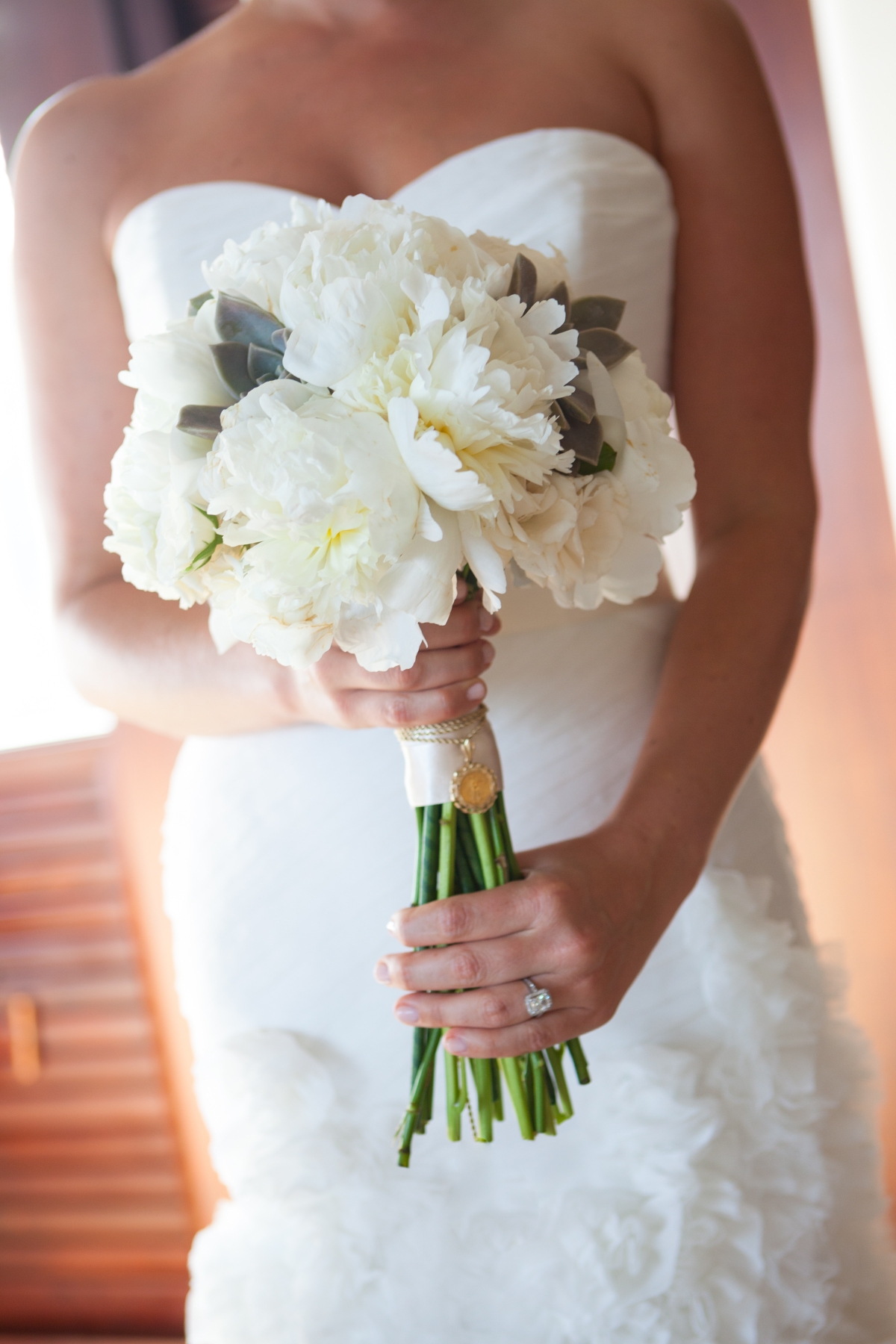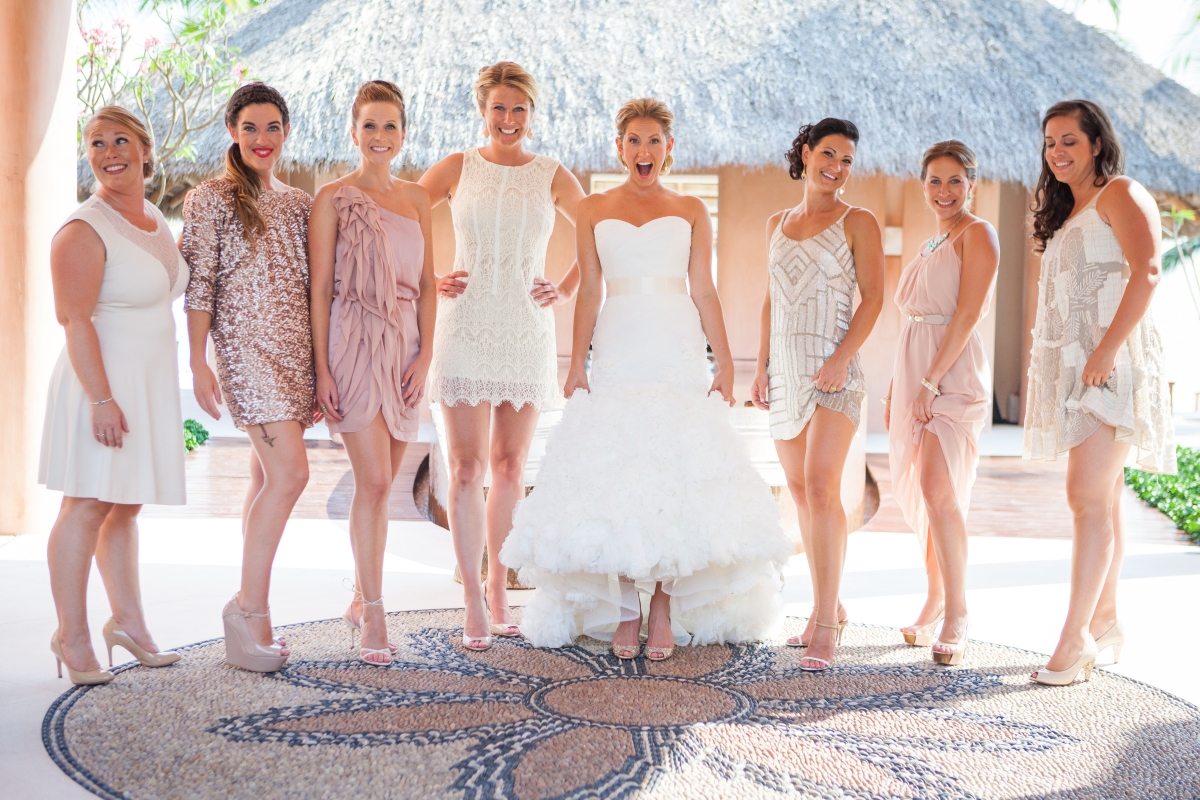 "My number one goal was to not interfere with the natural beauty of the venue. We chose neutral shades for the bridesmaids and light grey for the men. I asked my wedding planner from the Dazzling Details to enhance the beauty of what was already there, and they did a fabulous job."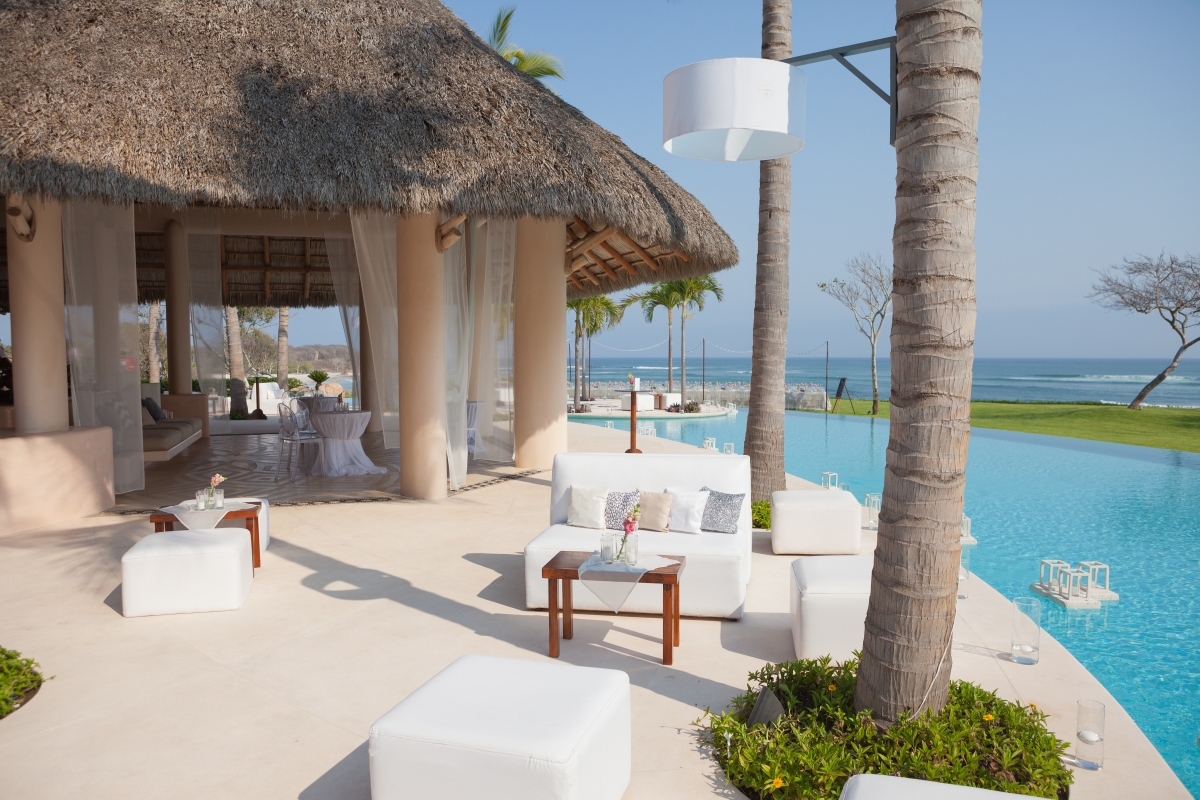 The couple held their rehearsal dinner at a small restaurant in town and ate tacos with their toes in the sand. Afterwards, everyone met at the bar to mingle with Courtney and Brian on their last night before the wedding. And the day after the wedding, everyone got to lounge by the pool, drink margaritas, and eat guacamole all day long!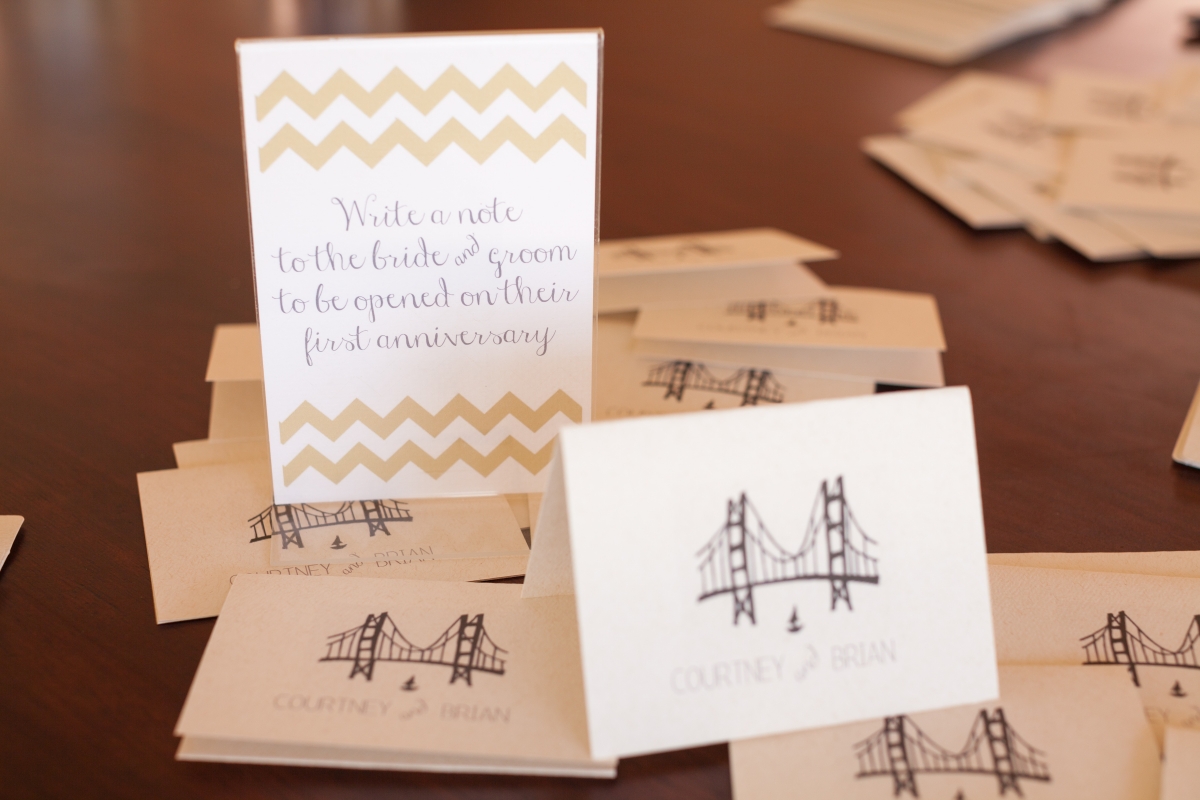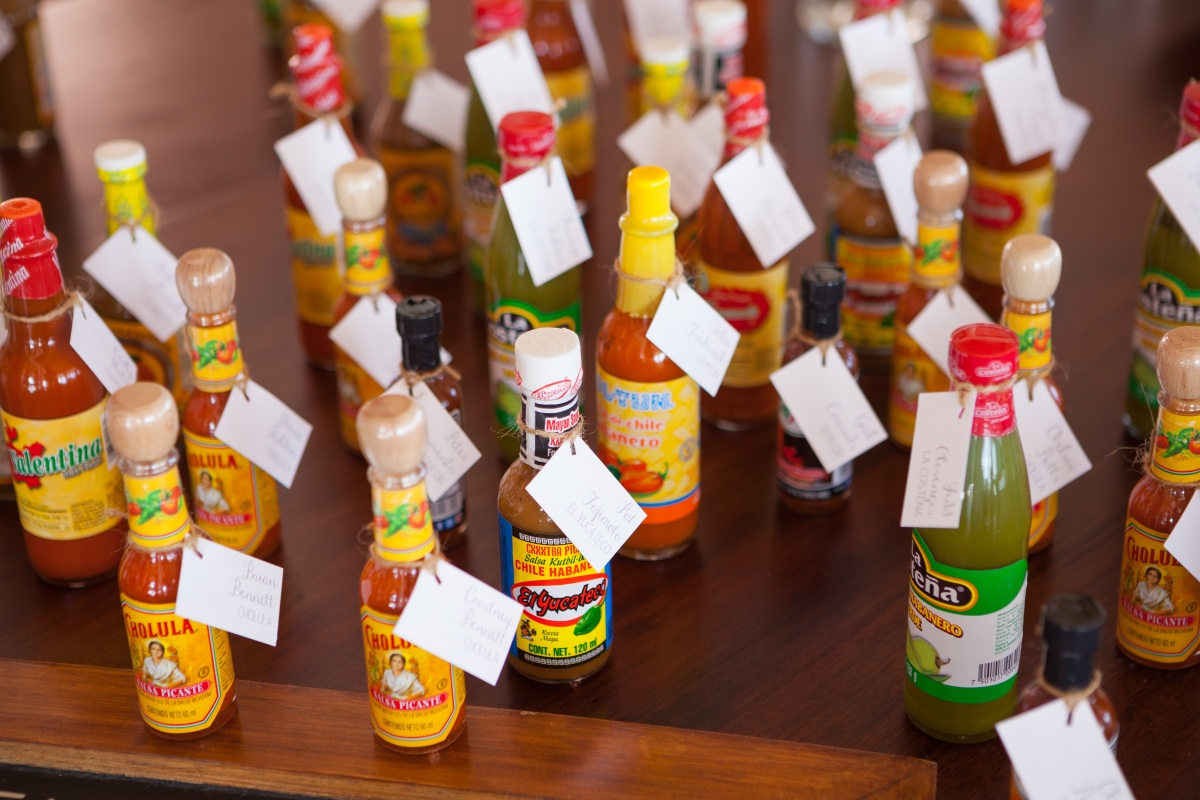 "Brian and I are HUGE hot sauce fans and we thought our escort cards would be the perfect opportunity to share that love with our guests! We gathered a variety of Mexican hot sauces and then named tables after them. The sauces showed people the way!"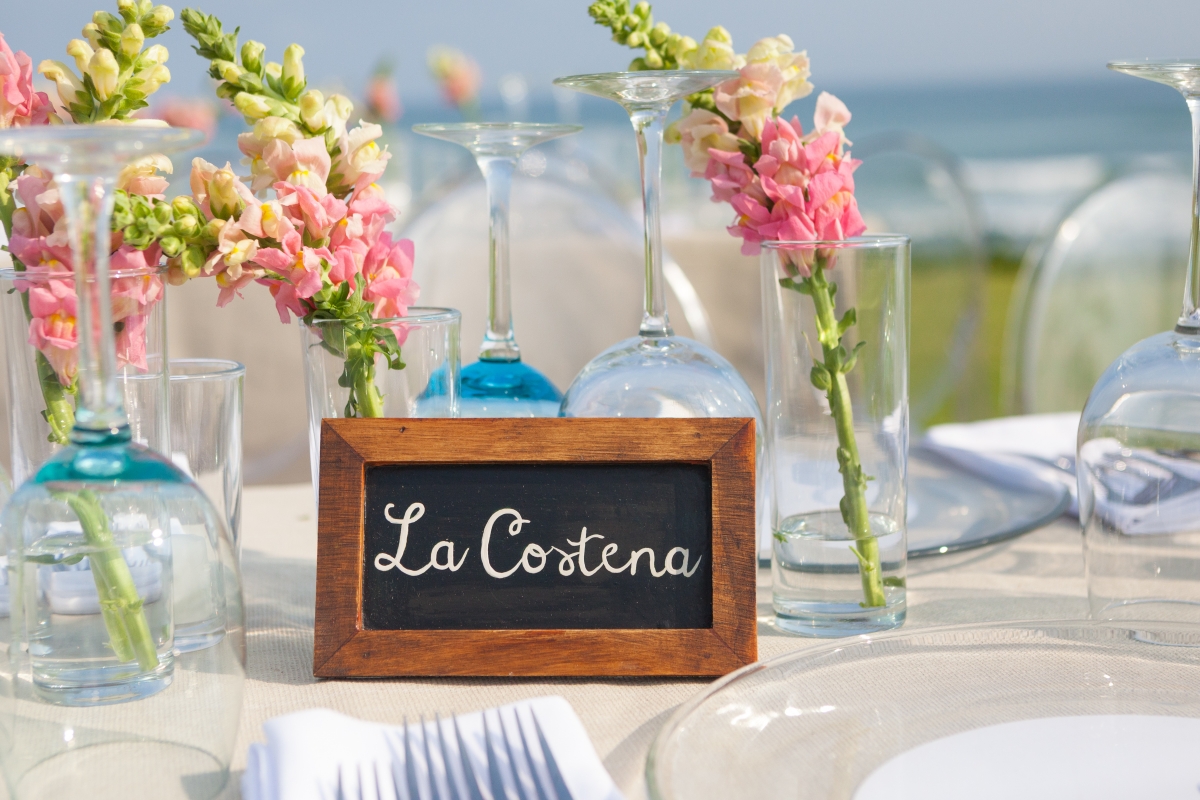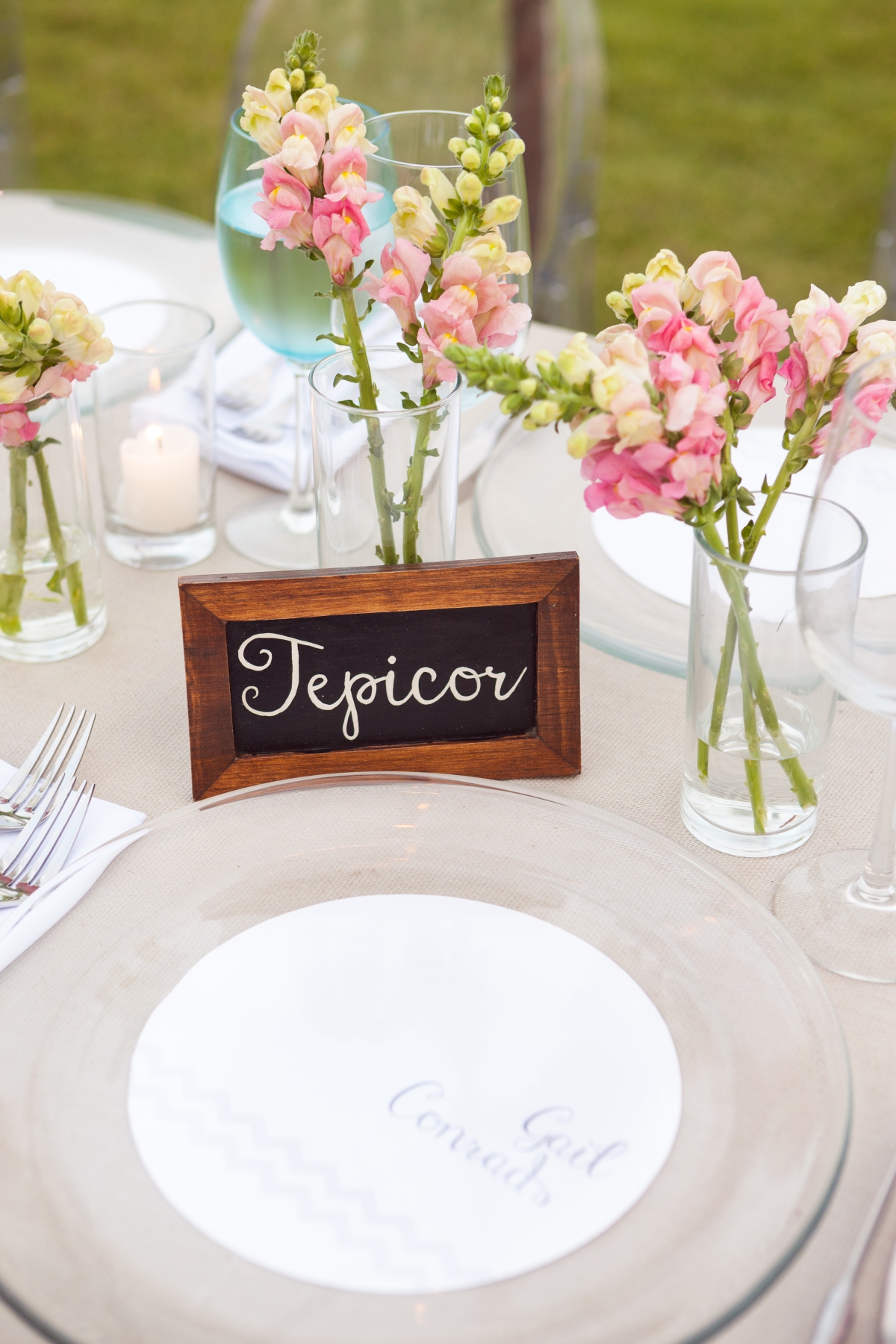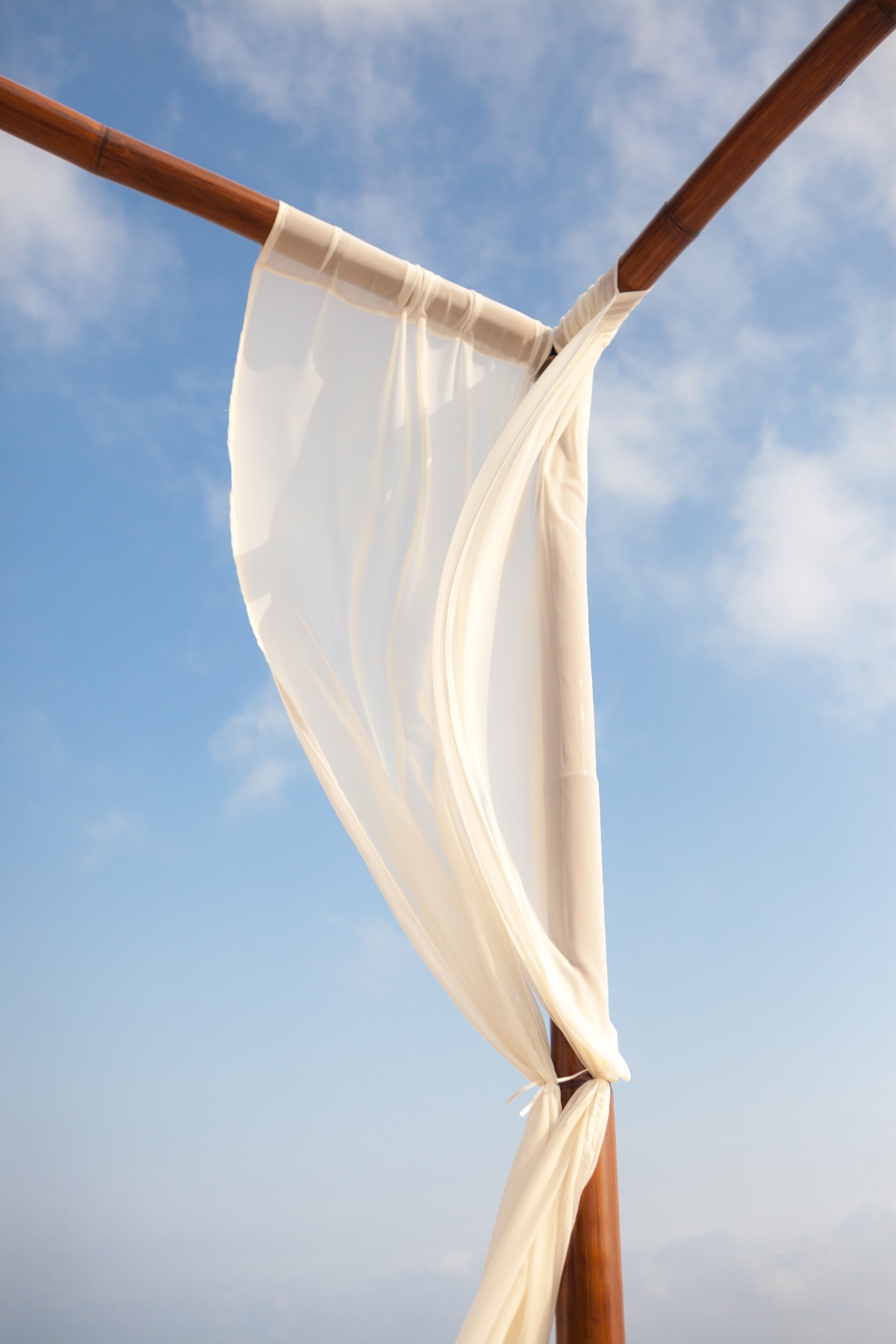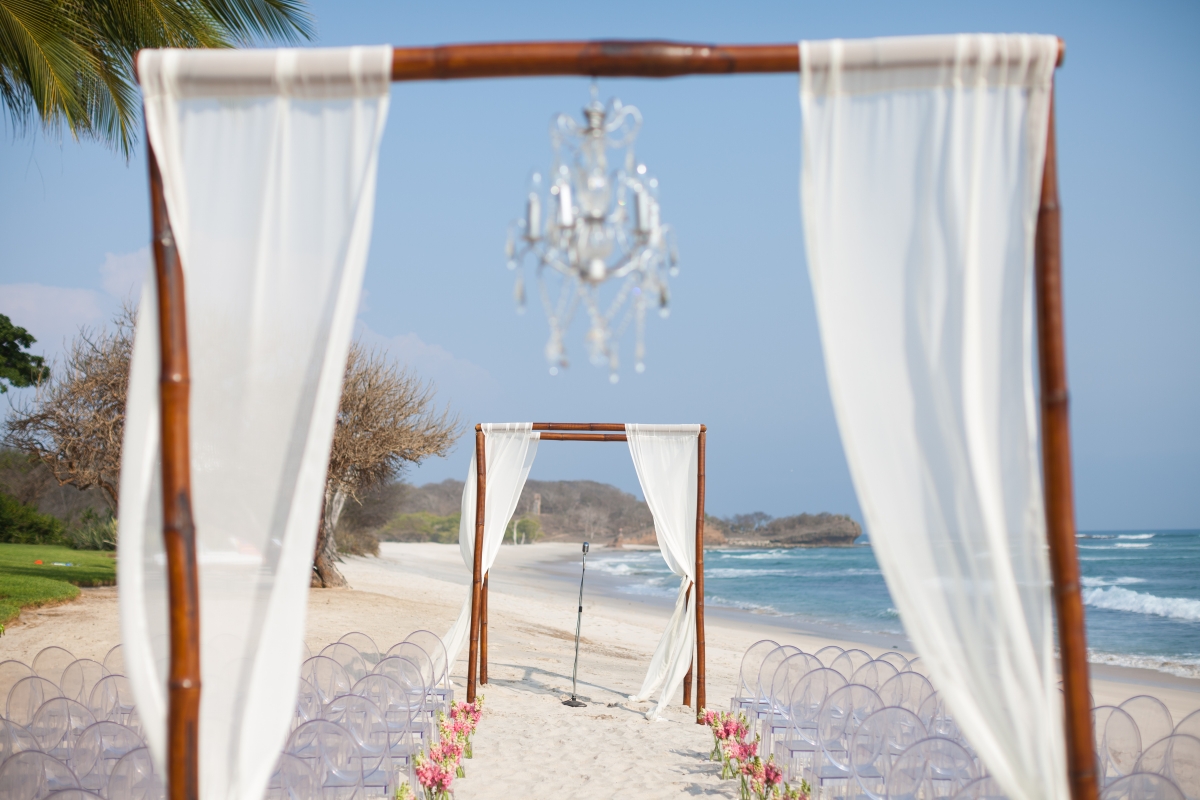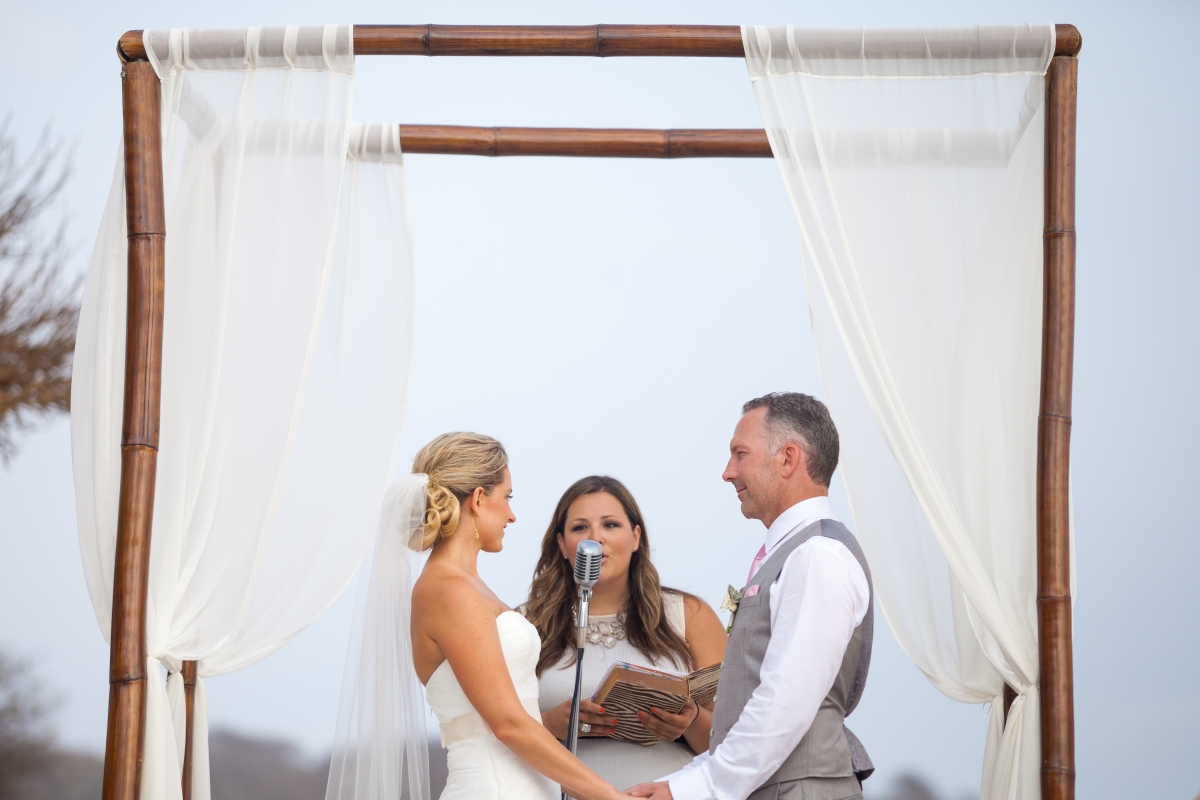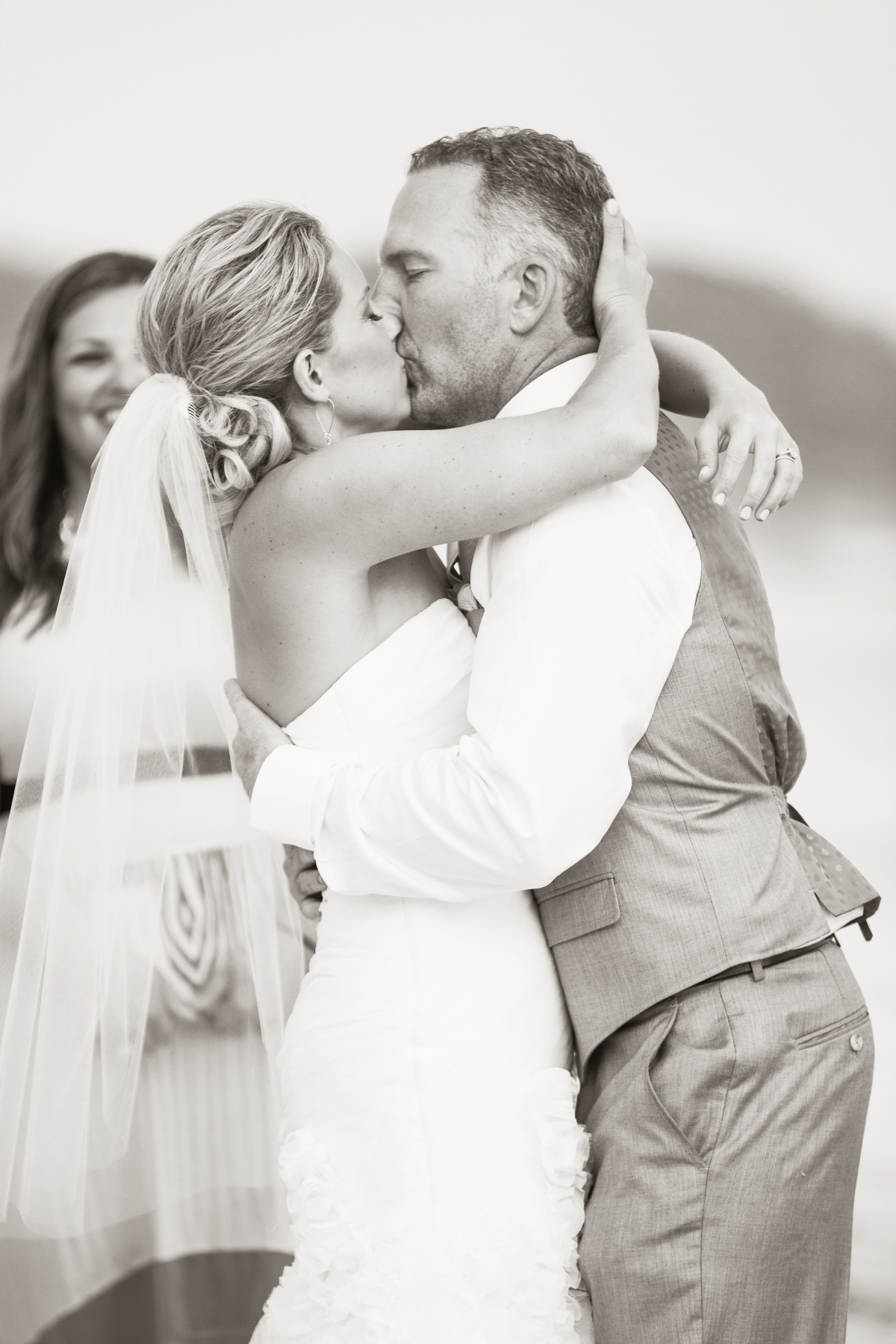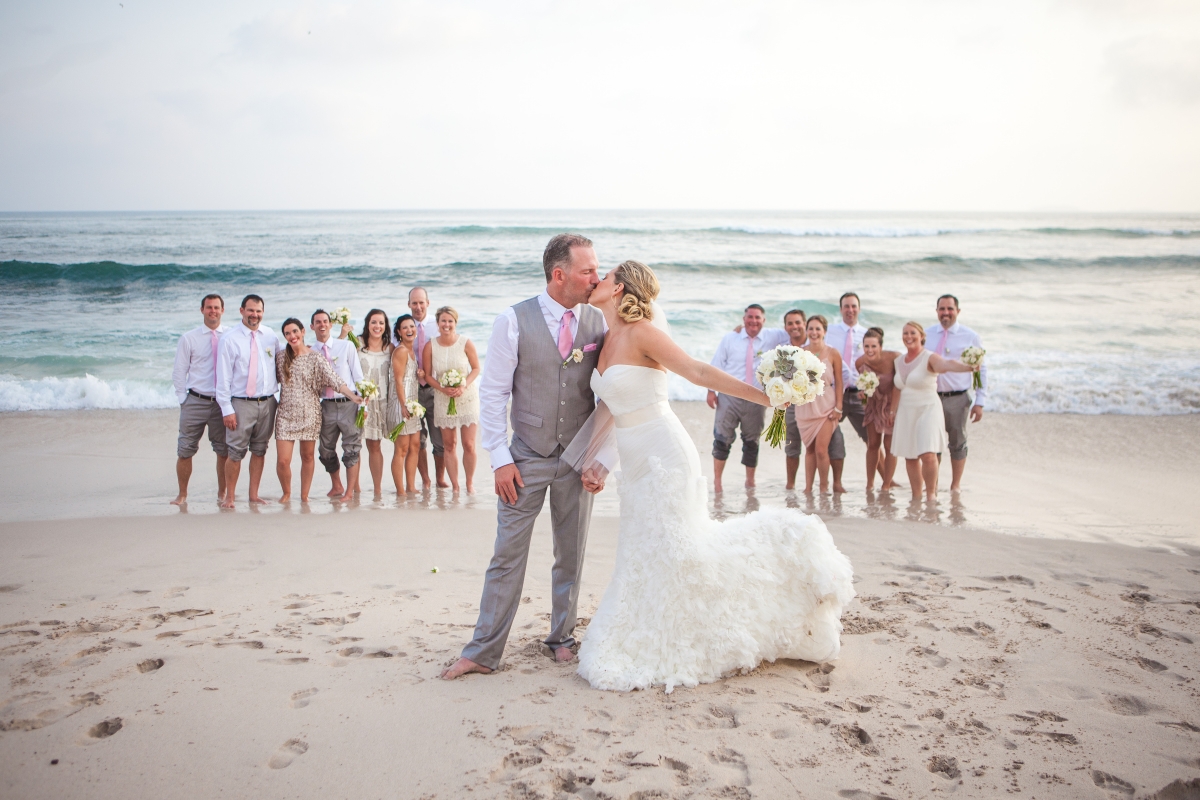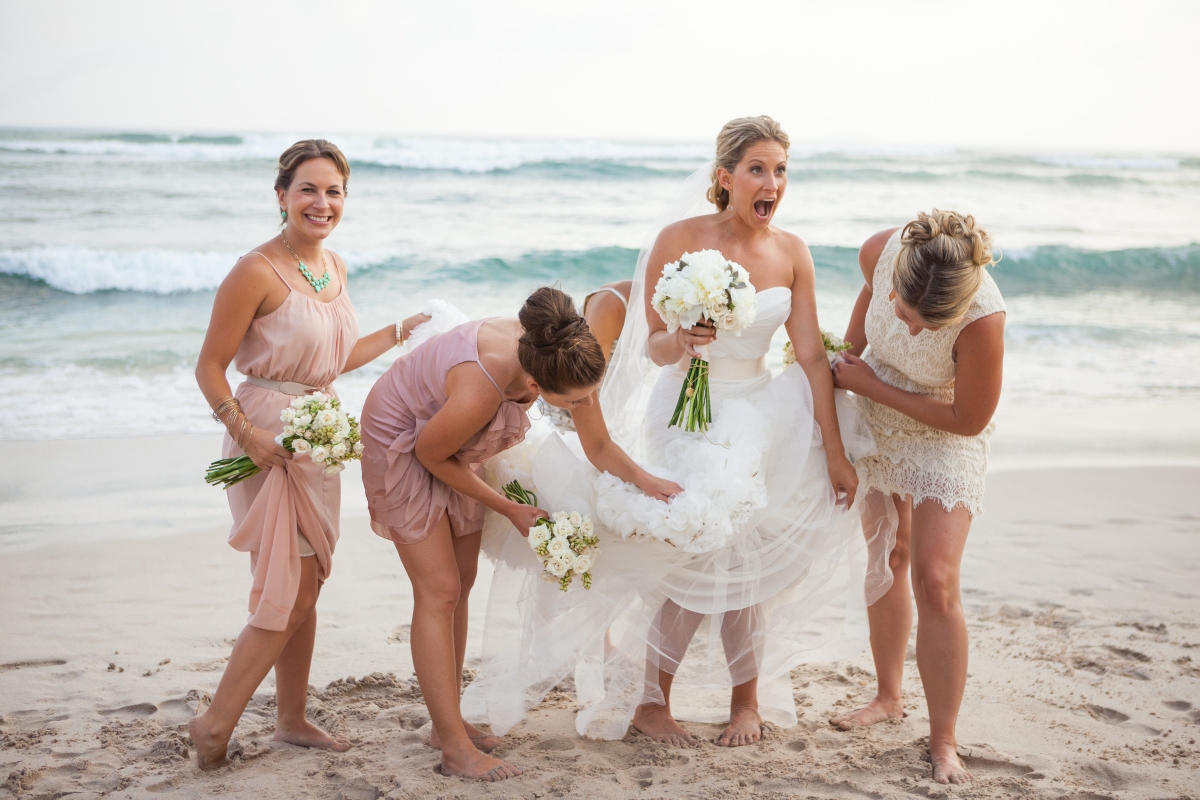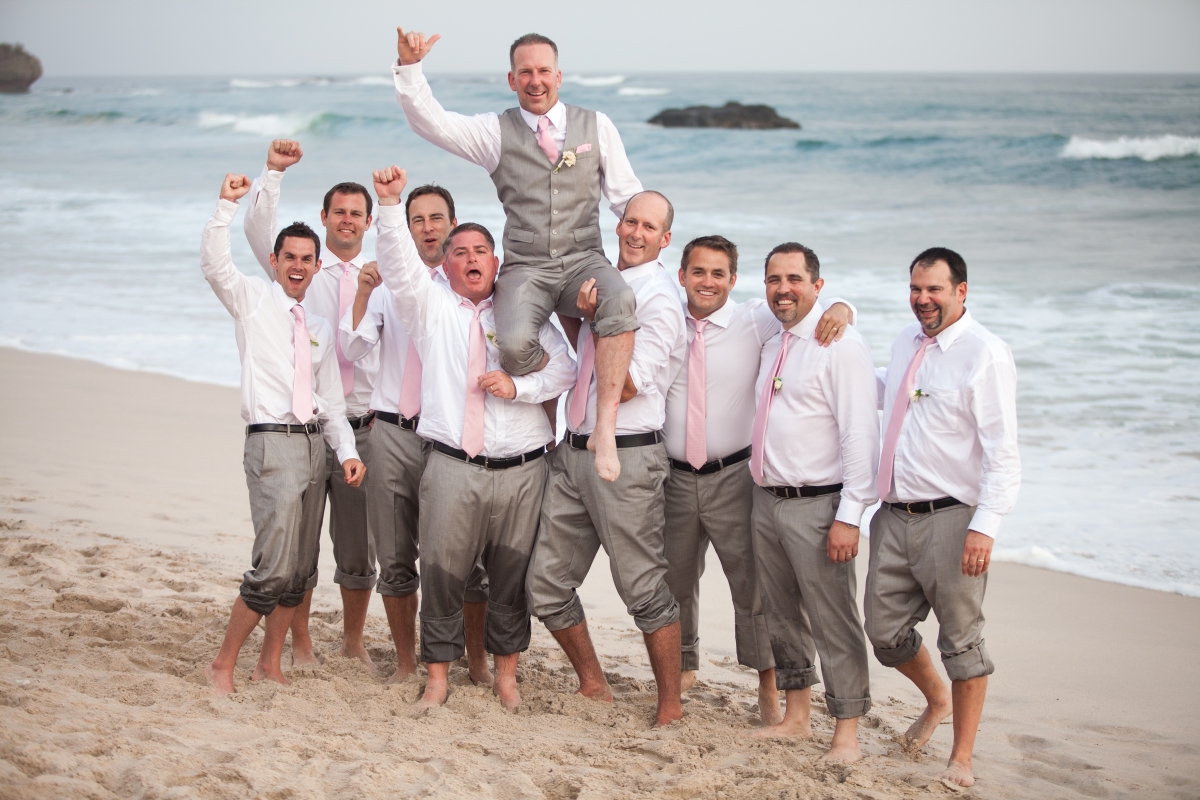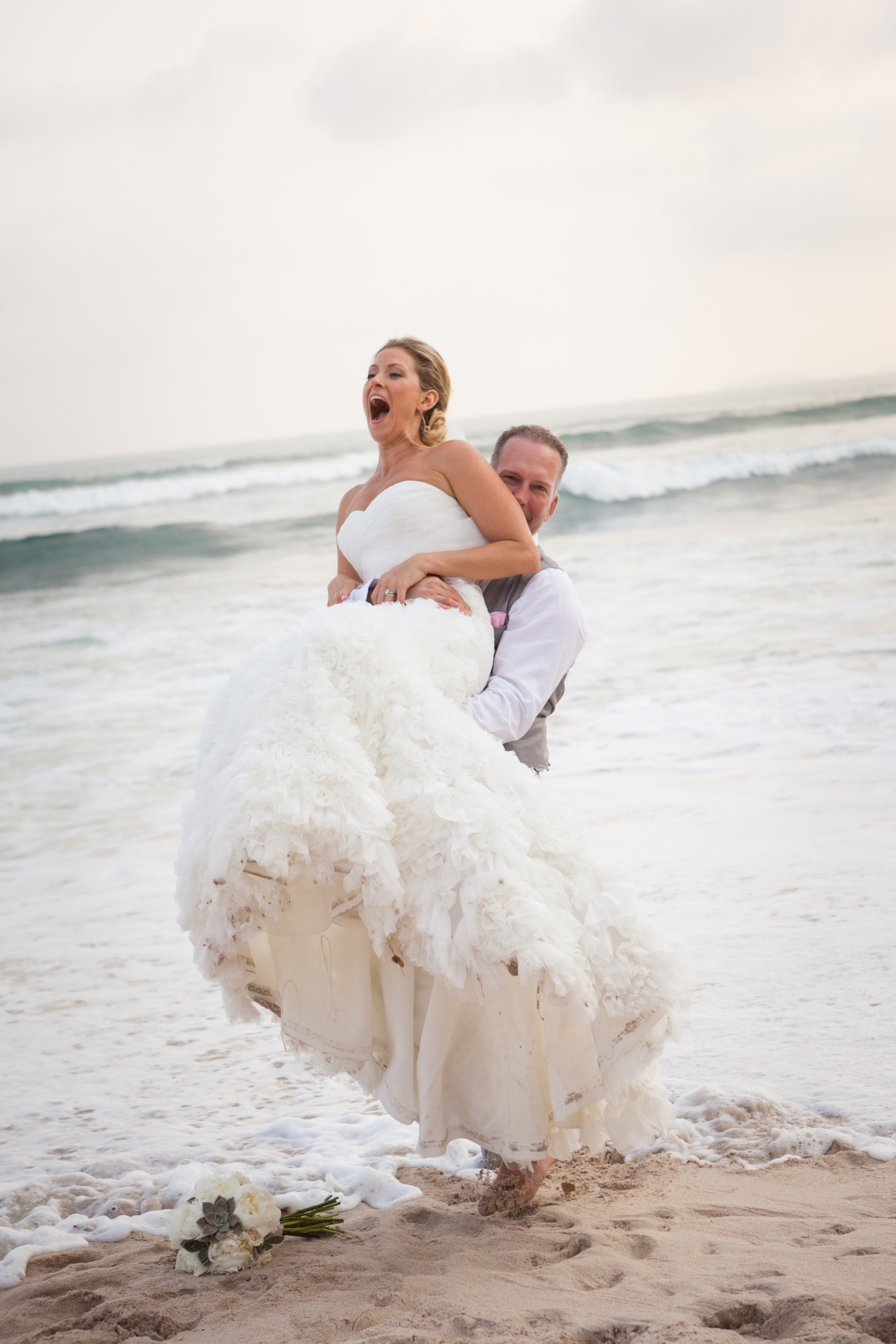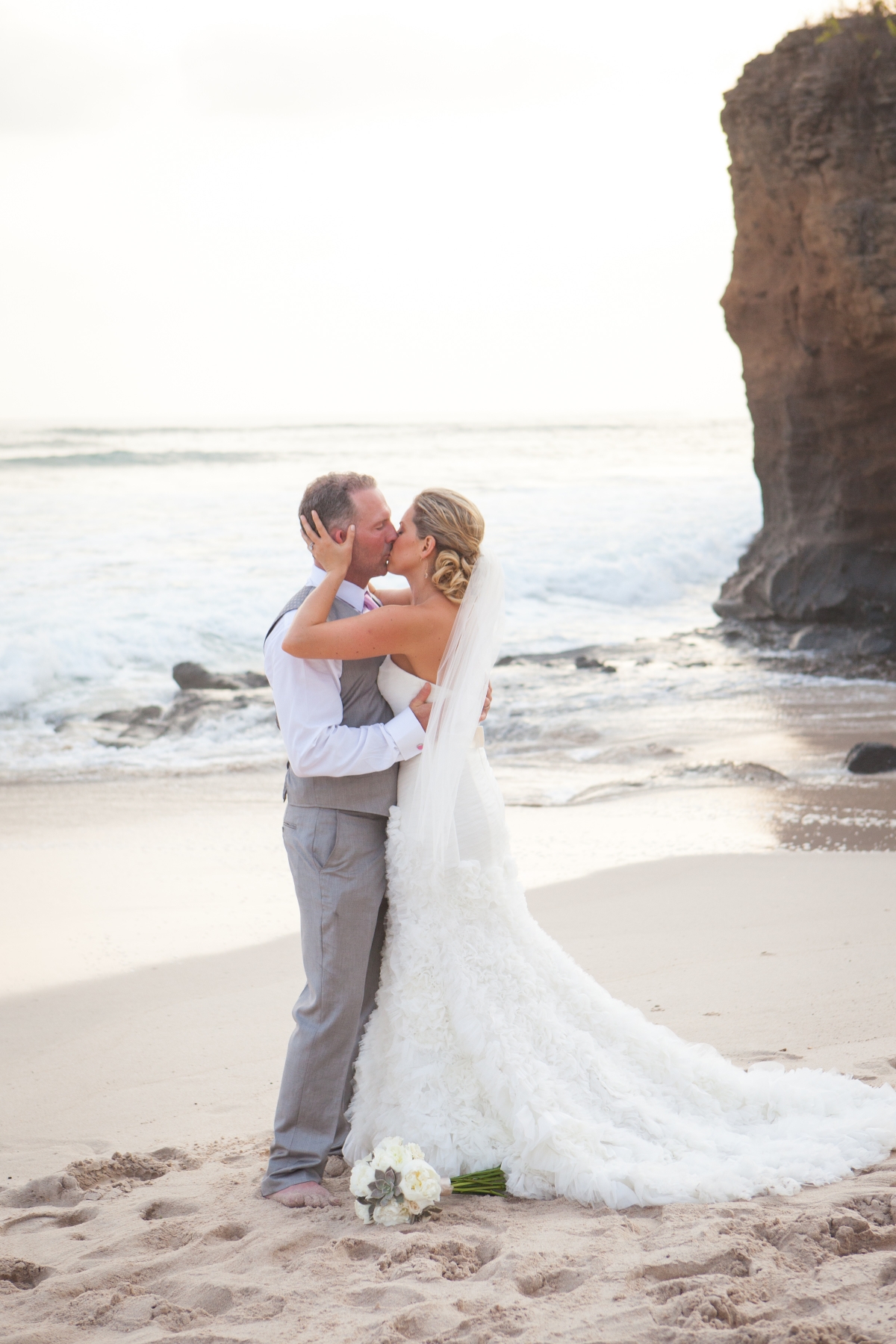 Courtney was excited to share that the highlight of the celebration was " being with all the people we love for 3 days and marrying my best friend!"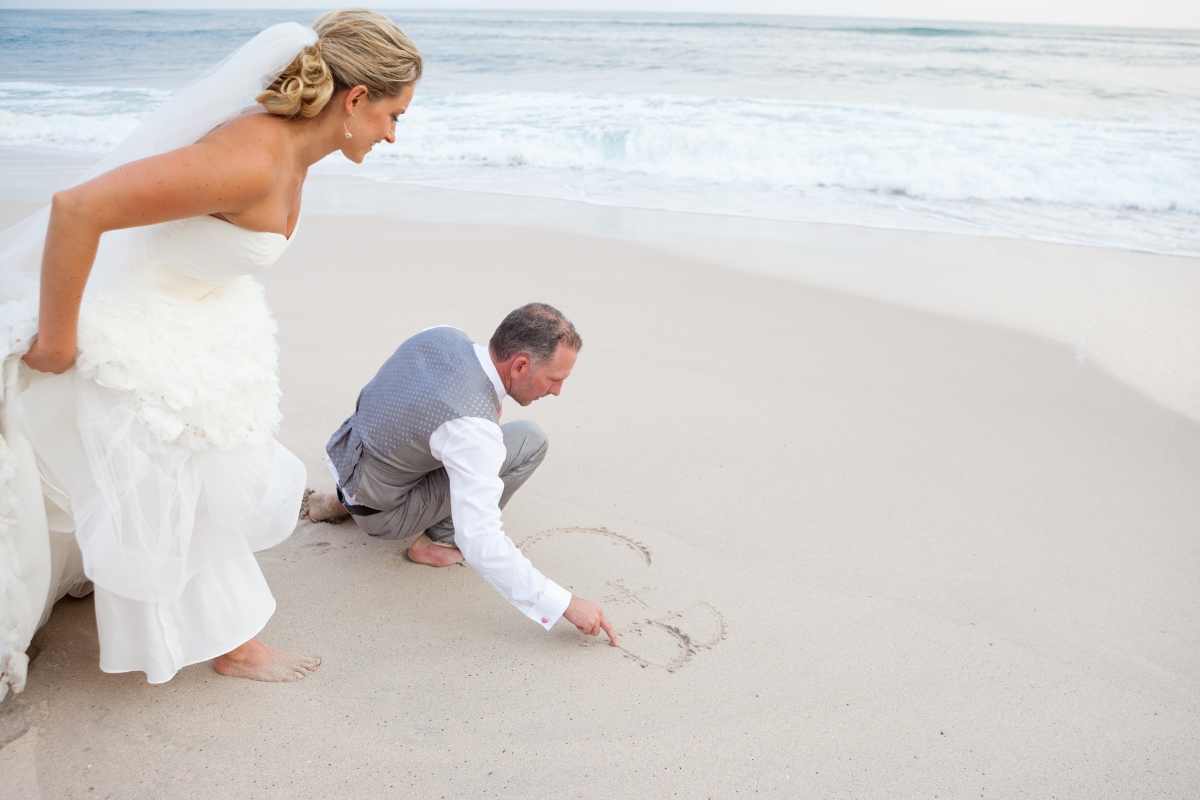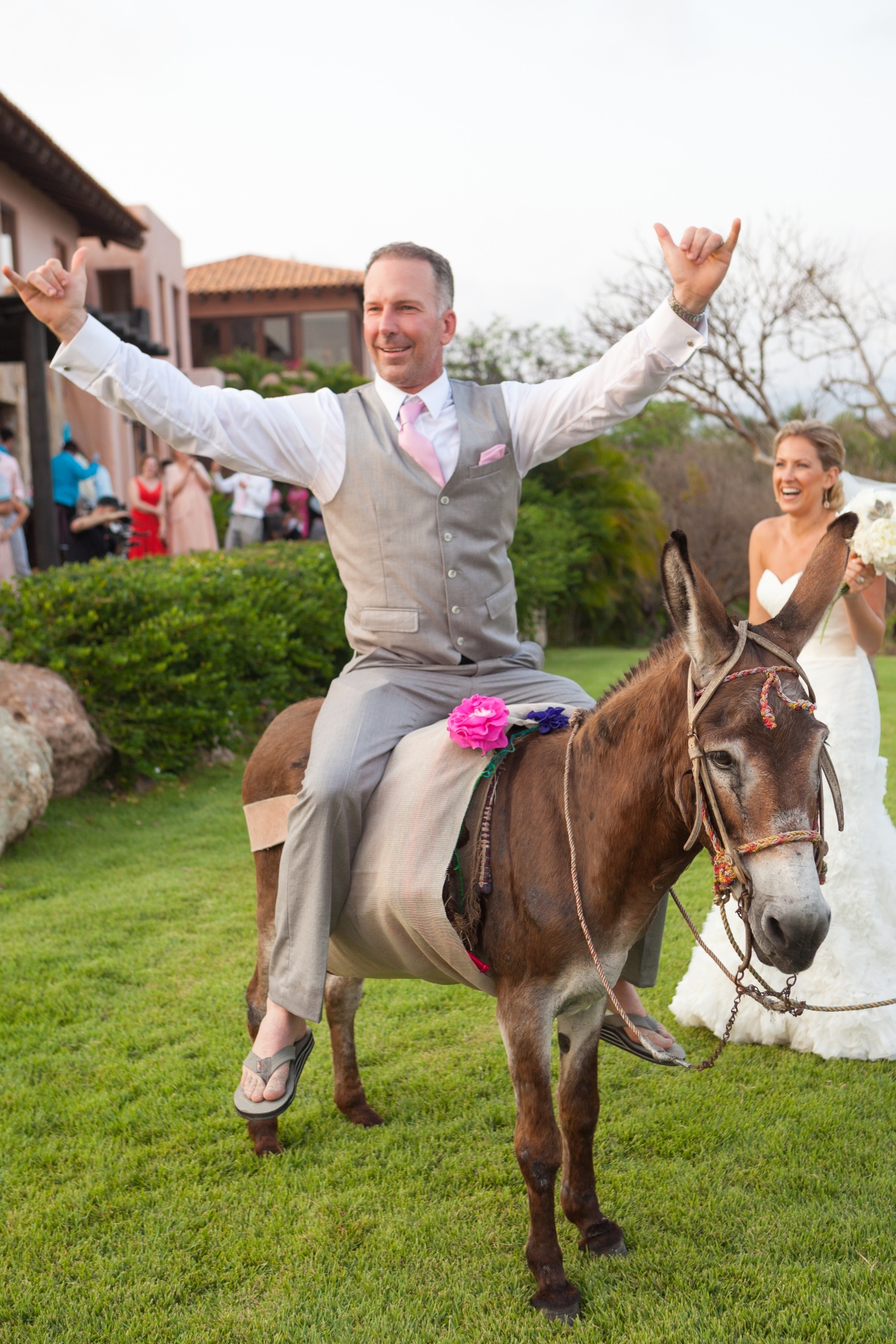 Courtney and Brian actually got married on the groom's birthday. Brian had been trying to convince Courtney to have a burro at the wedding for a while, but Courtney kept shooting the idea down. Courtney had secretly planned to have a burro named "Andale Poncho" present at the reception wearing a Happy Birthday sash to surprise her new groom. According to the bride, "The look on Brian's face when he saw Andale was priceless!"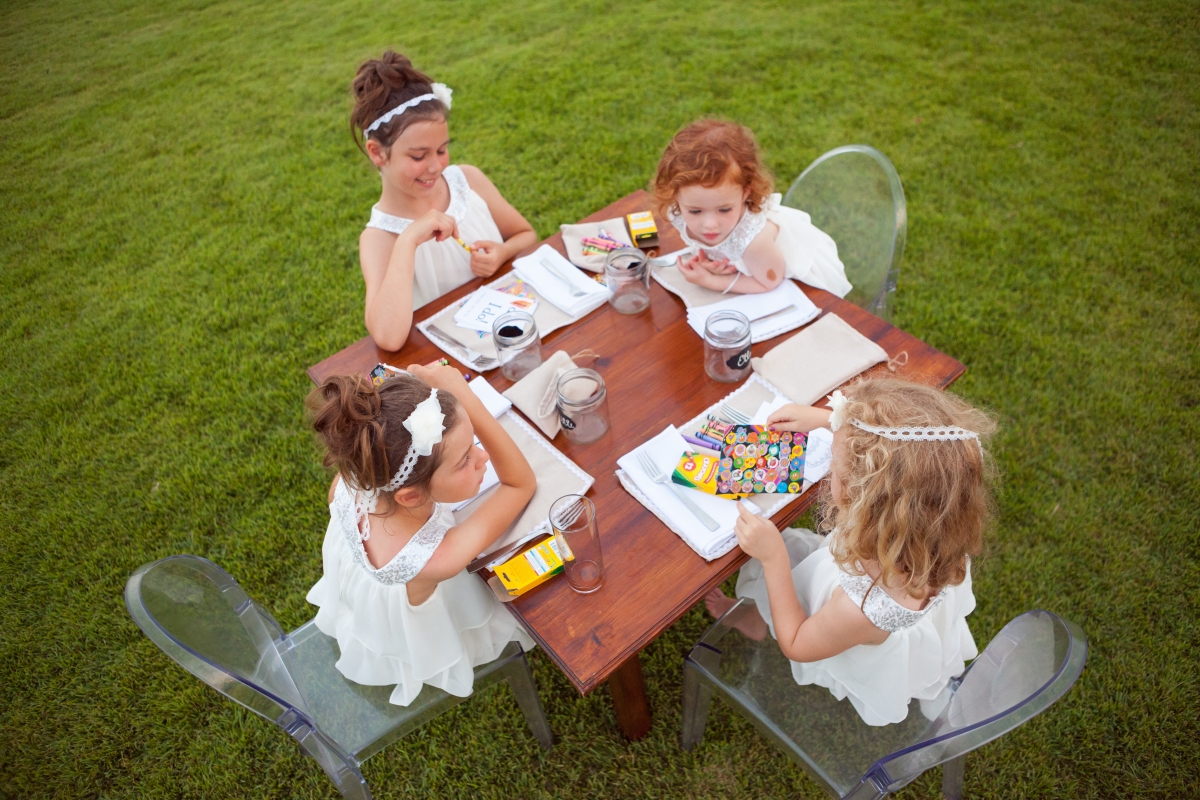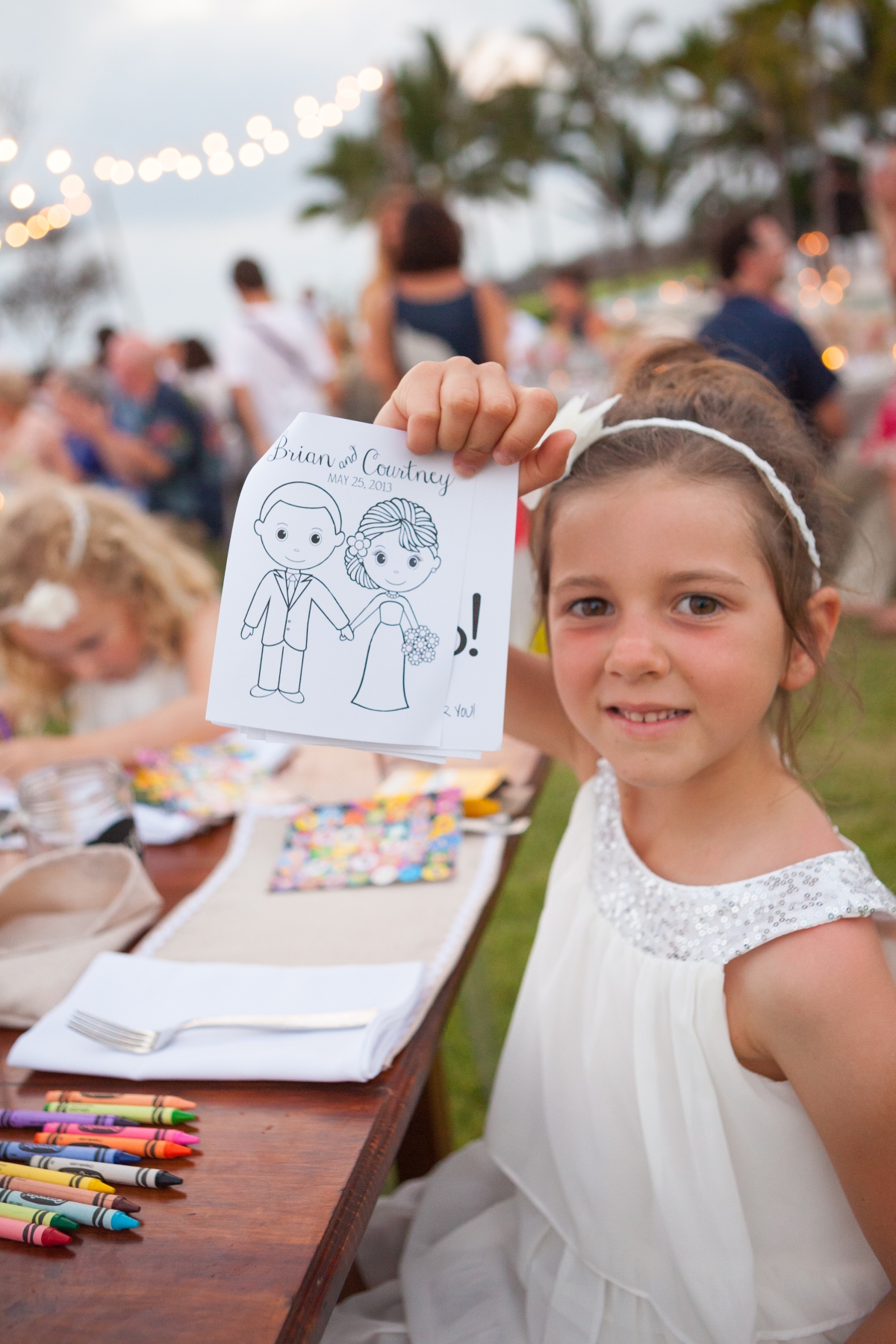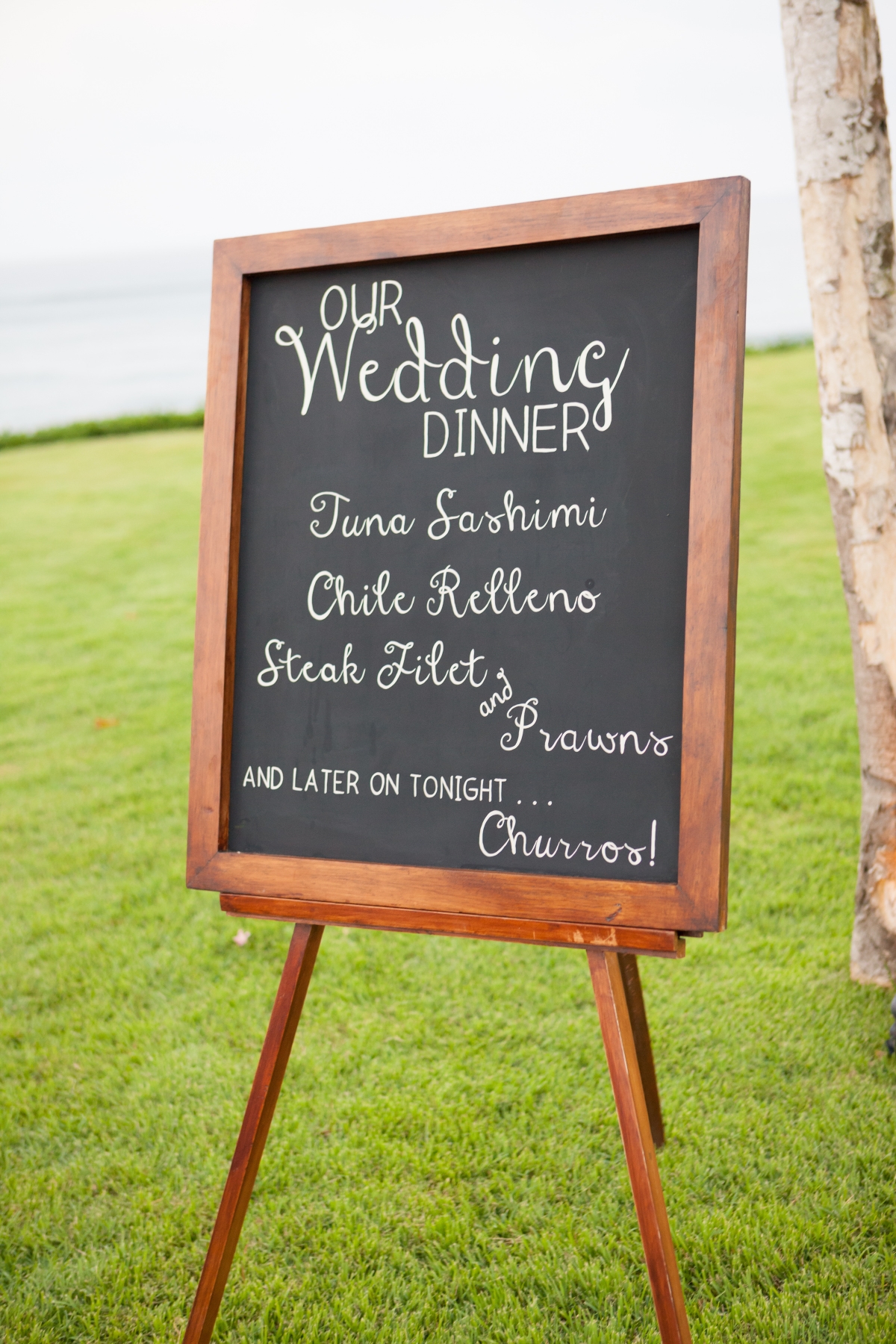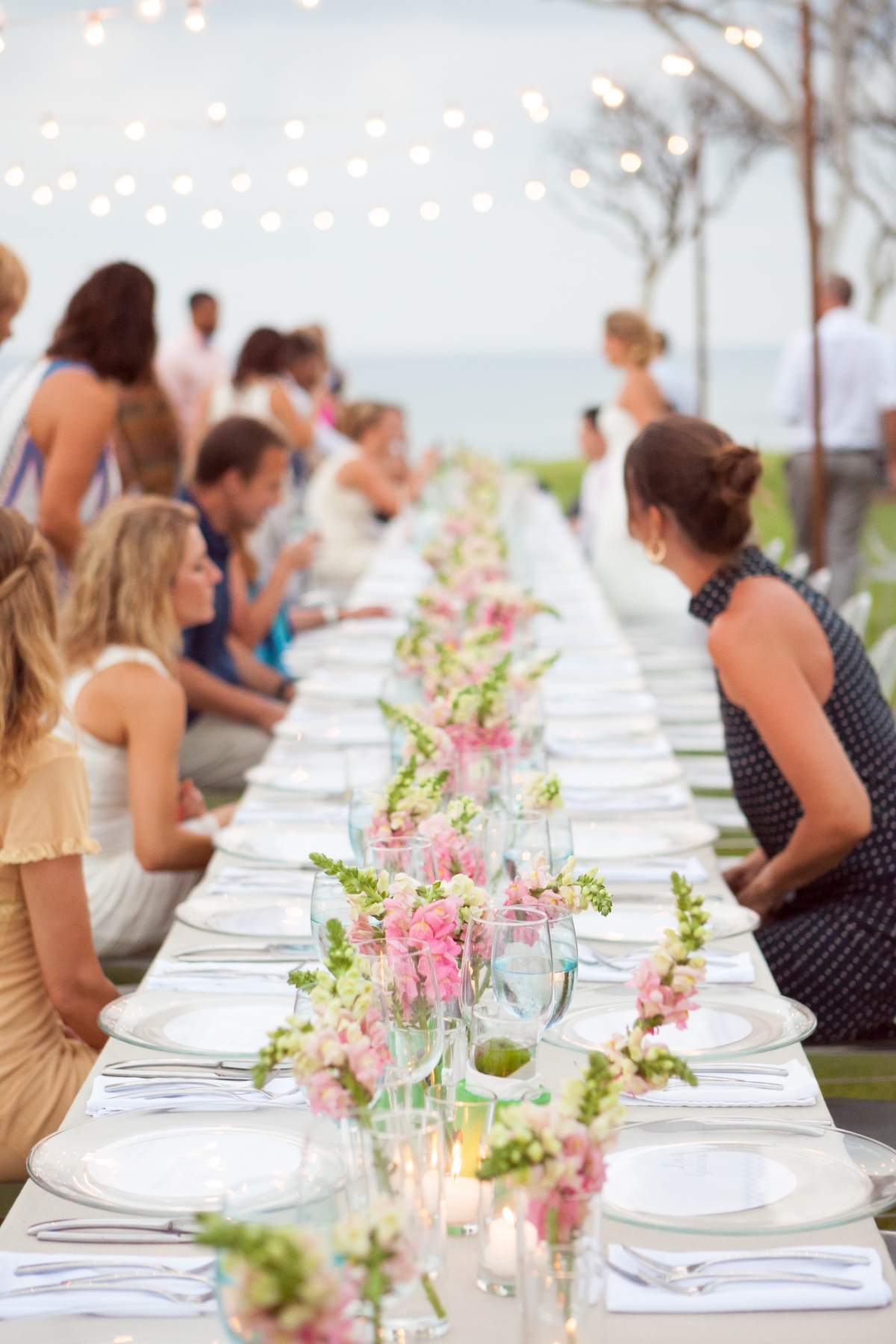 "The Dazzling Details really created the most beautiful table scape using the neutral colors that we loved while keeping things modern and sleek with just a little hint of sparkle."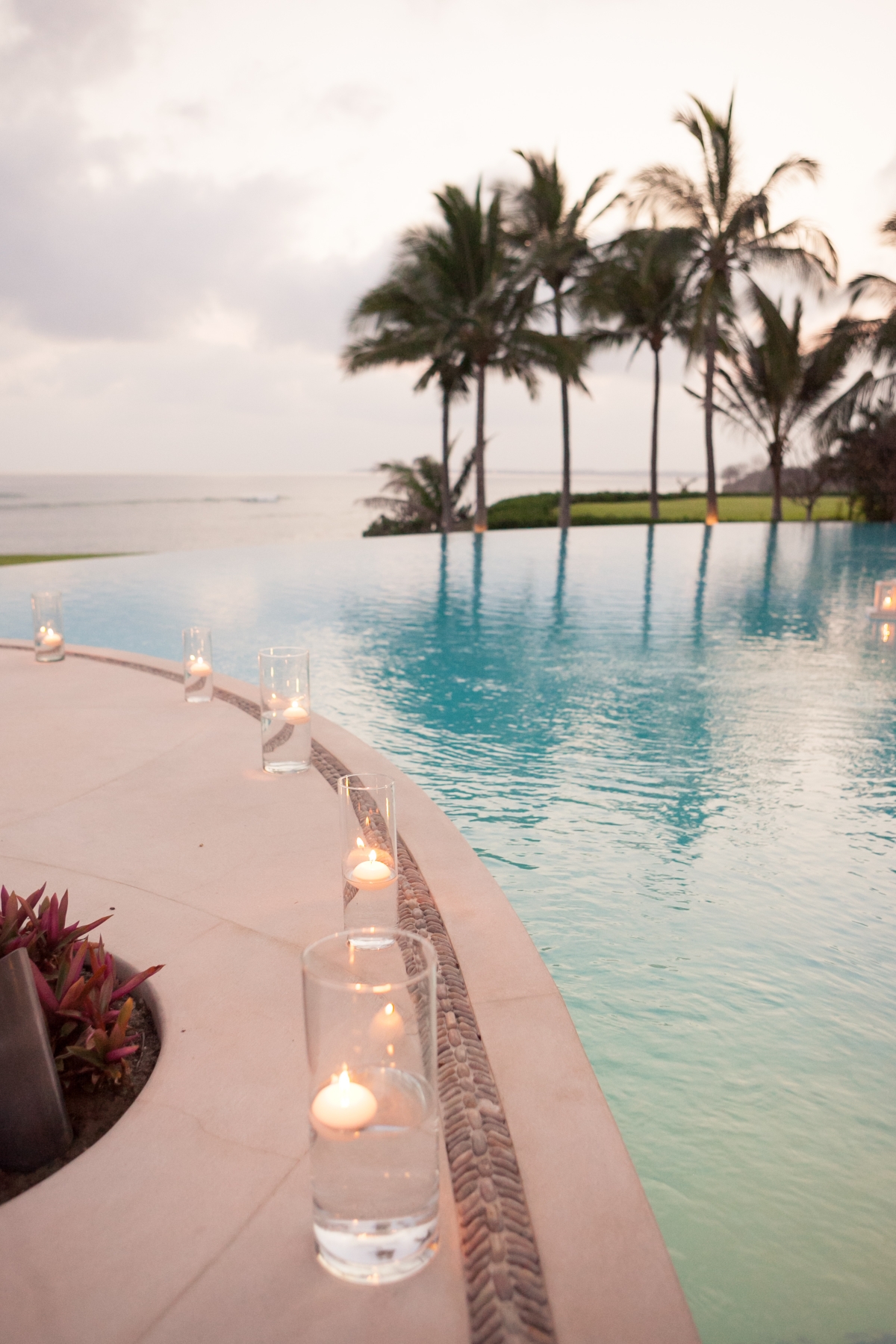 The couple chose Casa Tres Soles as their venue because it fit perfectly into their vision of a relaxed yet stylish wedding in one of Mexico's most beautiful spots. Casa Tres Soles was the most spectacular villa they had ever seen; much due to the spectacular views, gorgeous pool, and enormous lawn.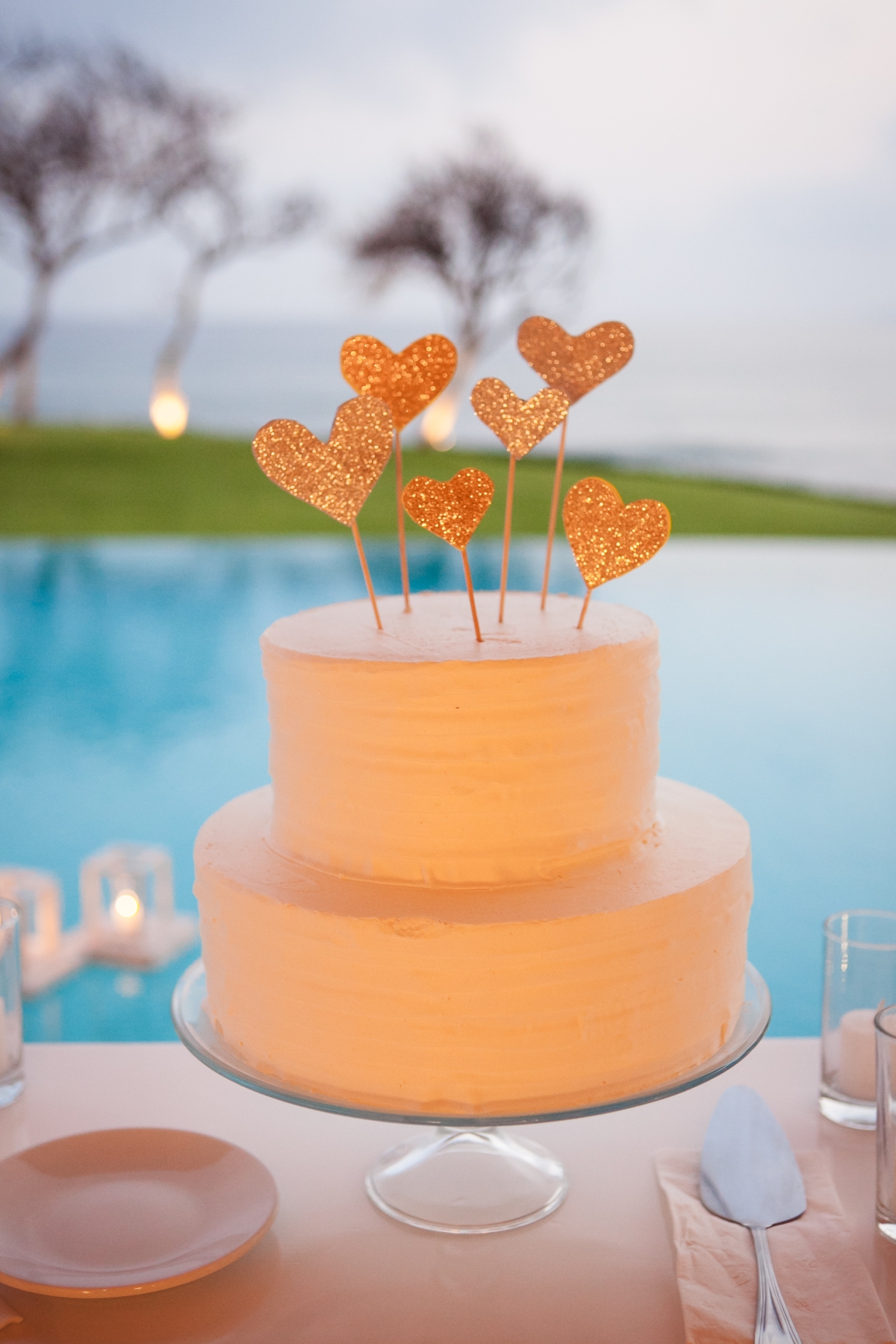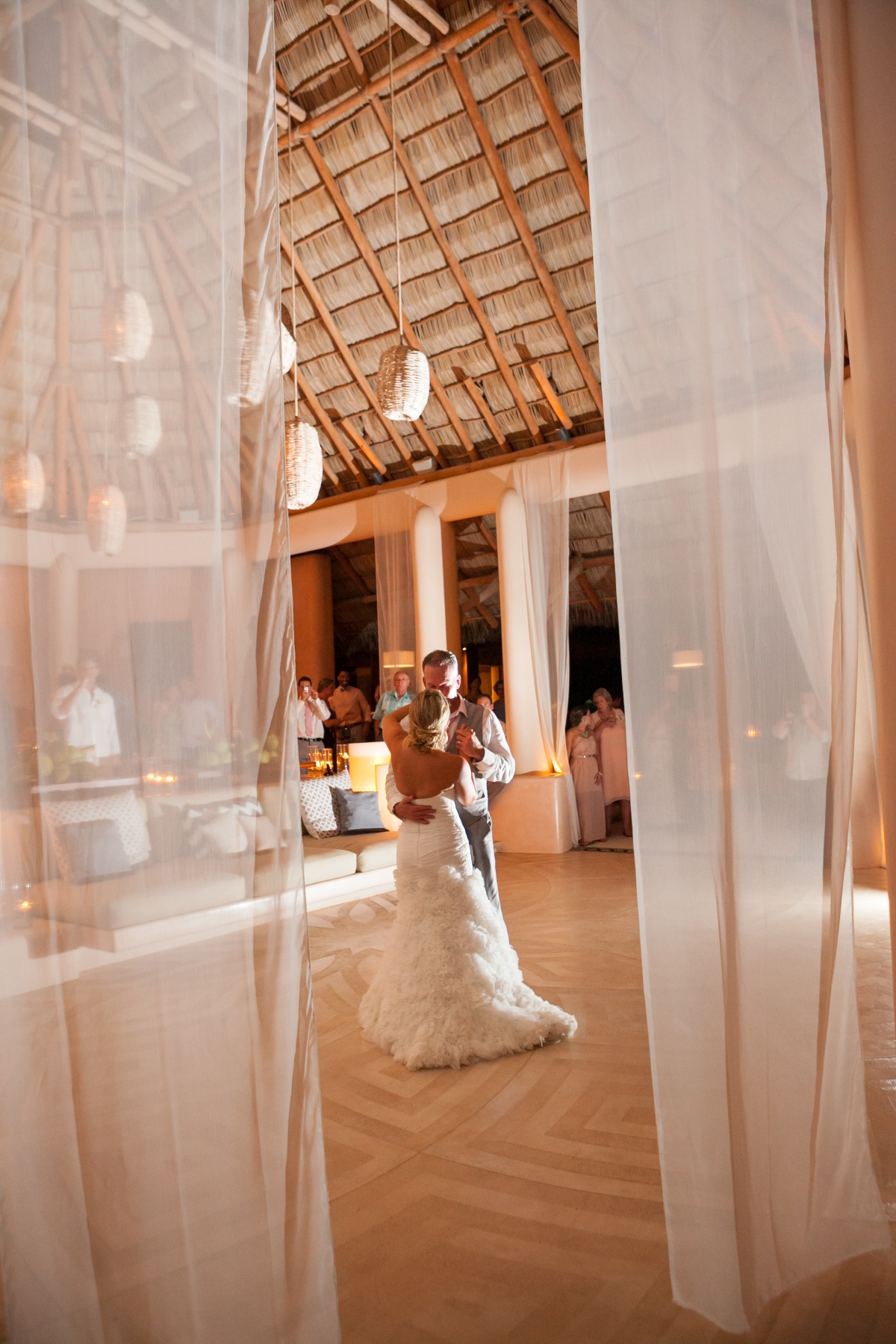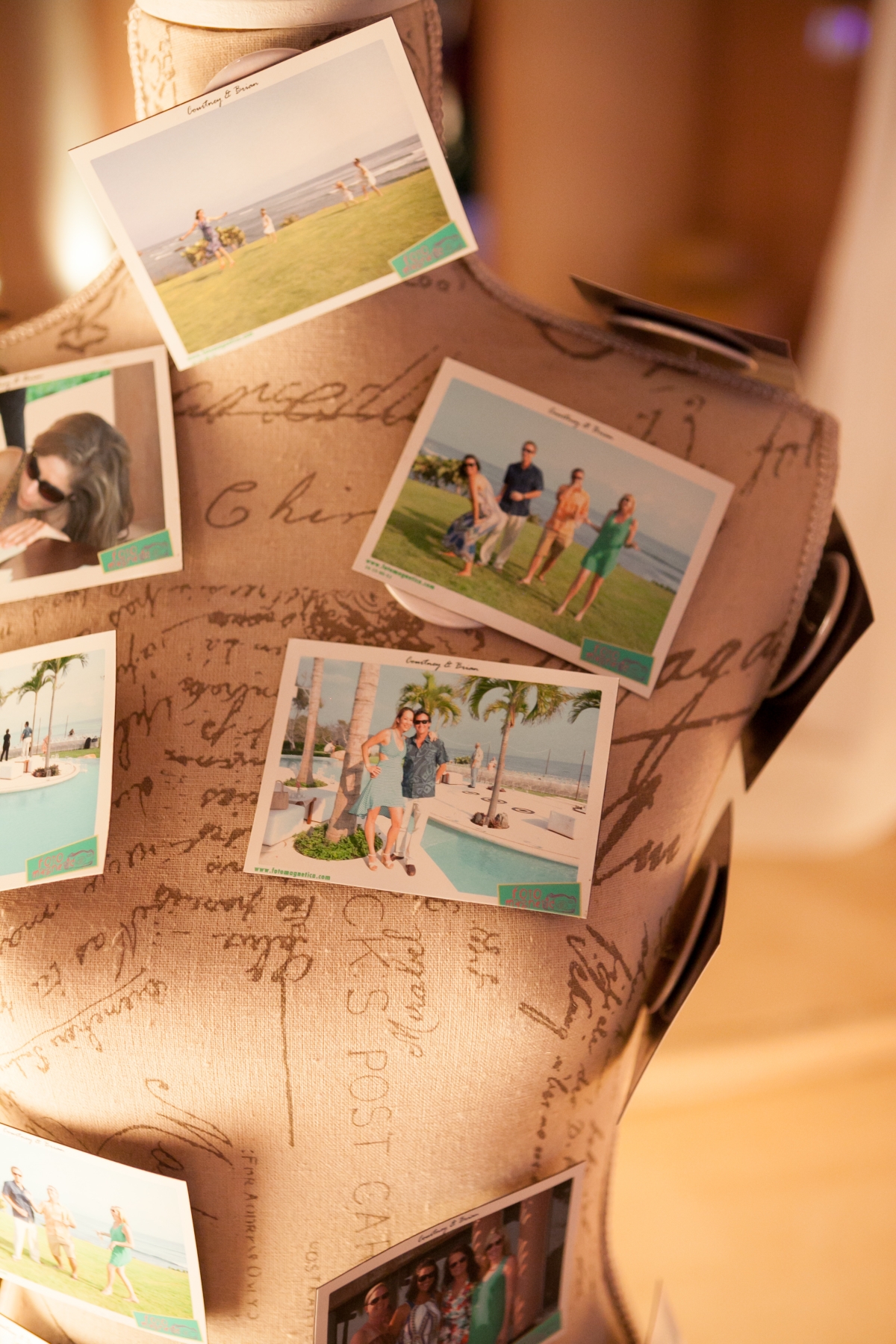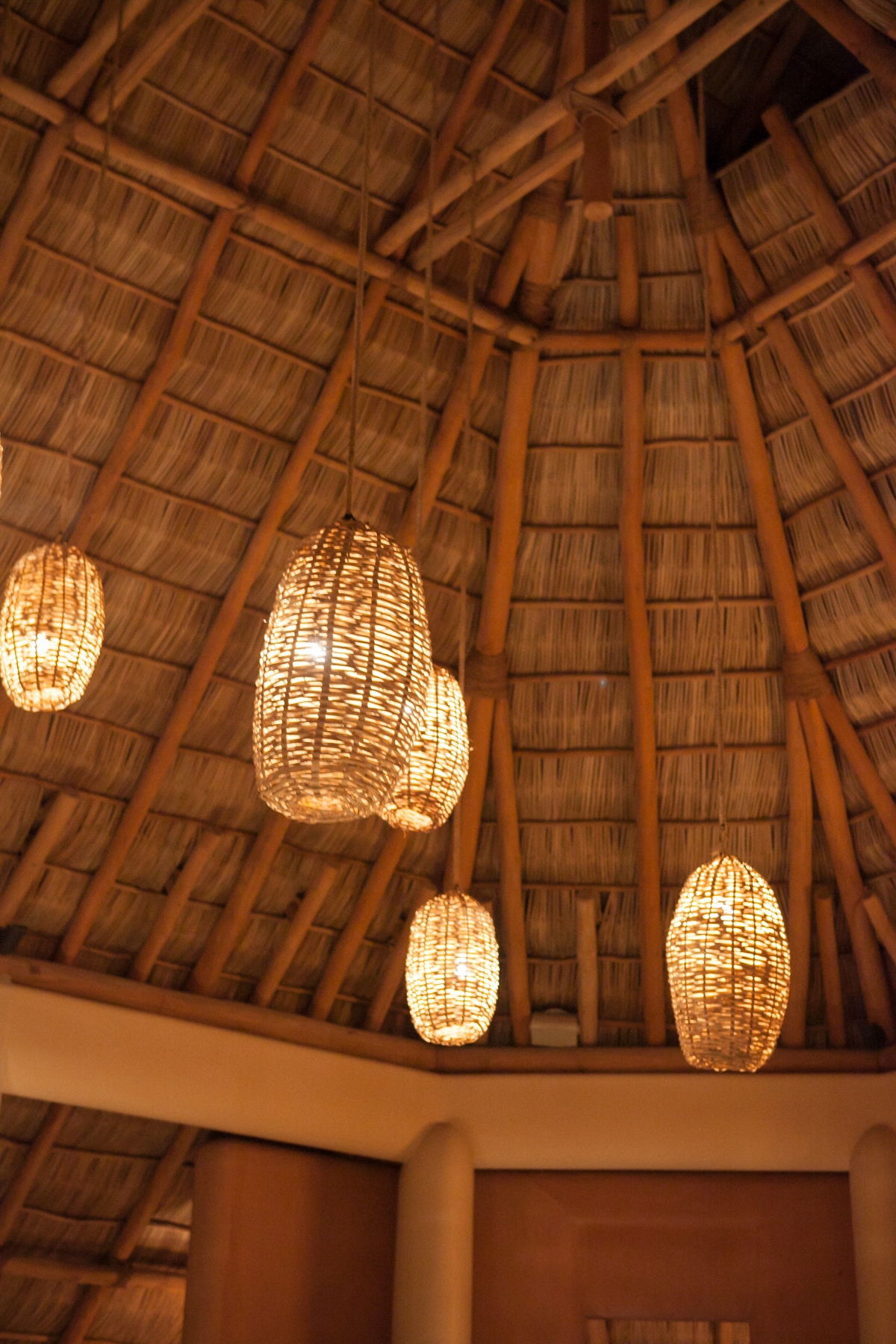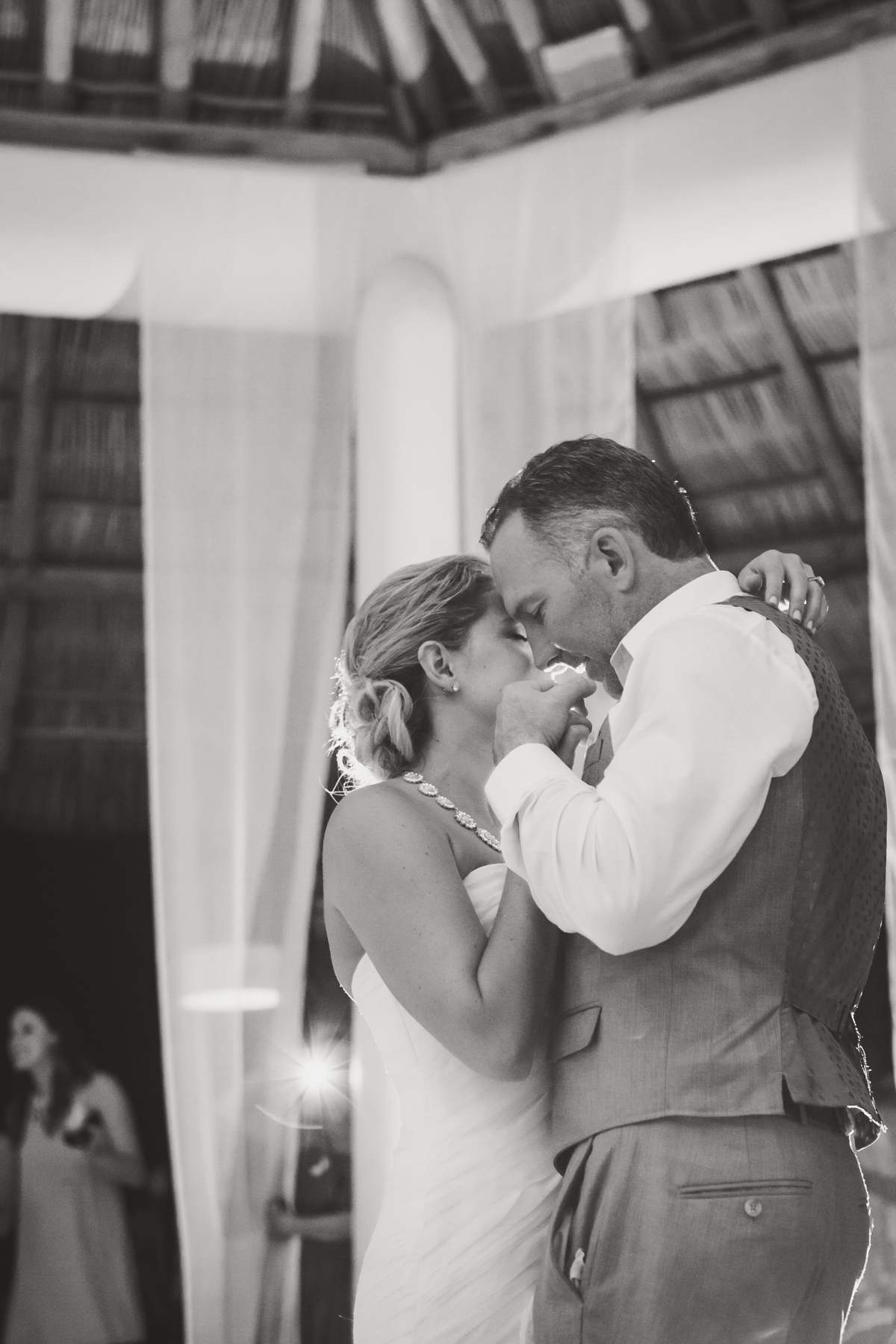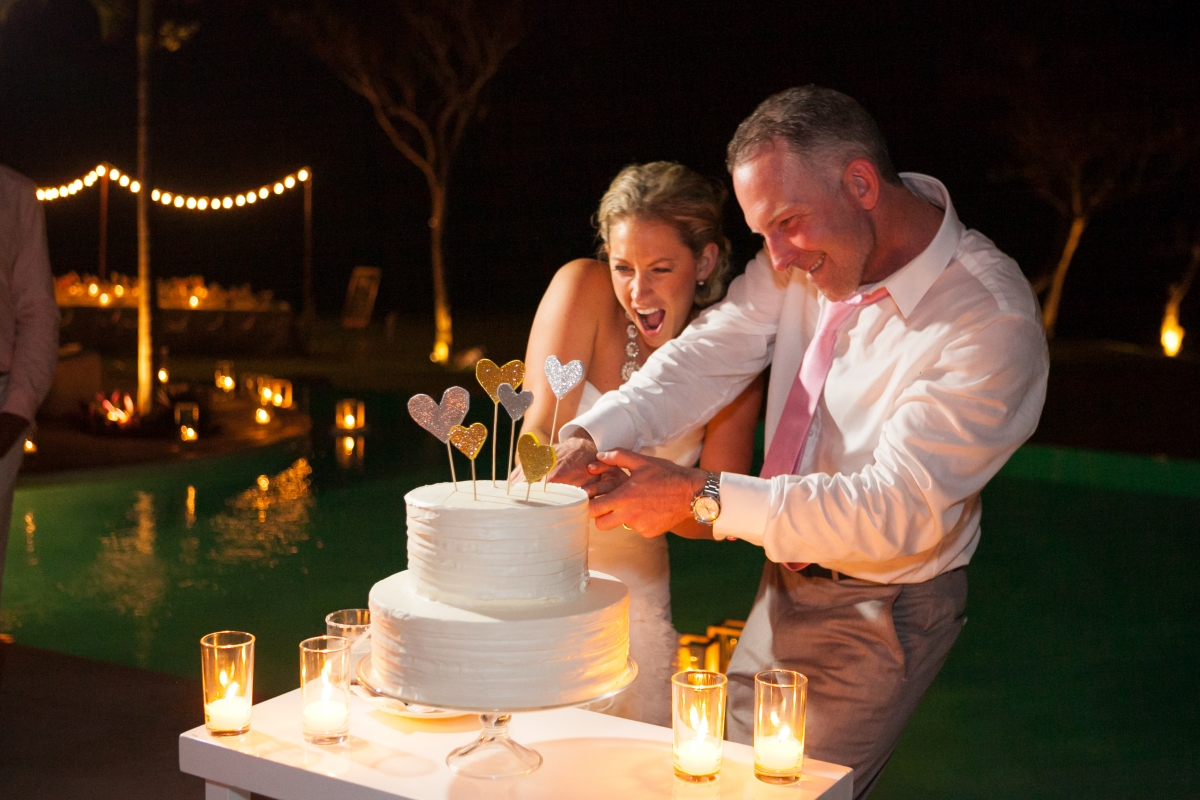 The bride and groom had an absolute blast.

"The best part was seeing how happy all of our guests were! They were all so relaxed and happy because they were on vacation! We wanted to have a PARTY! I didn't take my dress off until 2am and when I did I changed into my bathing suit! We went to bed when the sun was rising!"