This pillow is the holy grail of registry gifts, and we are just as surprised as you are! While pillows may not seem as fun or exciting as home decor or the newest appliance, they are extremely underrated. There is nothing that will support a new marriage like a good night's sleep!
Our friends at Coyuchi have completely outdone themselves with the launch of The Serenity Pillow. After a full month of testing the pillow ourselves, we can say with certainty that this is a game changer. It helps you to fall asleep faster, stay asleep, and reduce stiffness when you wake up in the morning. It makes the perfect addition to any newly wed's home.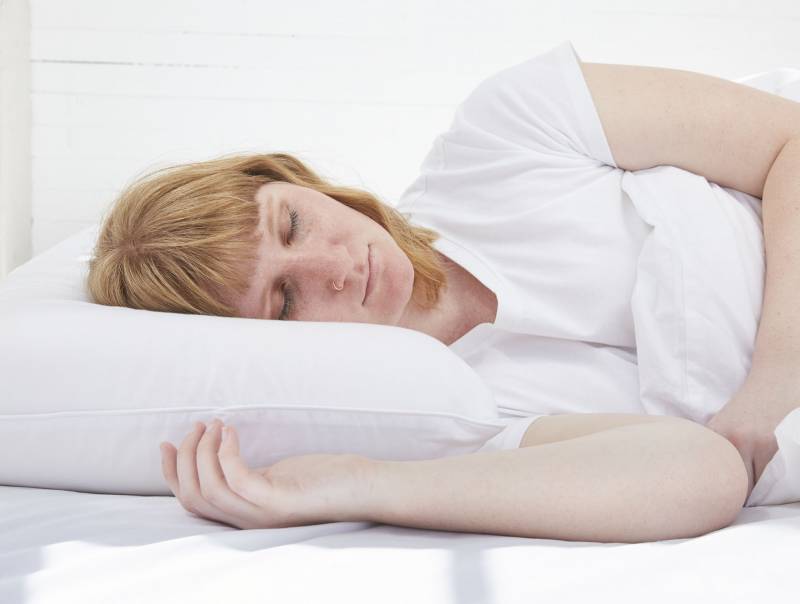 The Serenity Pillow: Rethinking the Meaning of Beauty Sleep

"The Serenity Organic Latex Pillow redefines sleep support, providing an innovative and organic way to make wellness a priority -- all through the night. Sleep is nature's wellness routine, after all, and our new organic latex simply lets nature take its course.

Technology makes so many facets of life easier, but it's not always easy on the body. The SerenityTM Pillow is consciously crafted with organic materials to repair the damage done by daily stressors like craning and slouching in front of screens. Pure, GOLS (Global Organic Latex Standard) certified organic Dunlop latex is thoughtfully engineered to promote proper postural alignment, allowing the neck and spine to recover, and turn your fitful night of sleep into a restorative, restful slumber."
"Three unique indentations for the head and ears alleviate pressure on the face and help align the spine so your airways stay open while you sleep. This innovative design prevents tossing and turning, and aims to reduce snoring as well as wrinkling of the face and neck. SerenityTM turns days spent at the desk or face-down on a smartphone into calm nights of recovery and well-being."
In addition to crafting the dreamy comfort of The Serenity Pillow, Coyuchi is a pioneer in clean, natural, organic cotton bedding. The California-based company was the first to bring organic home linens to the US market, the company is driven by its mission to craft thoughtfully designed, quality bedding, bath and loungewear that's friendly to both people and planet. Consciously processed fibers and responsible production practices ensure everything they create reflects the company's core ideals: sustainability, organic + natural fibers, and a truly human commitment to the hands that touch each product.