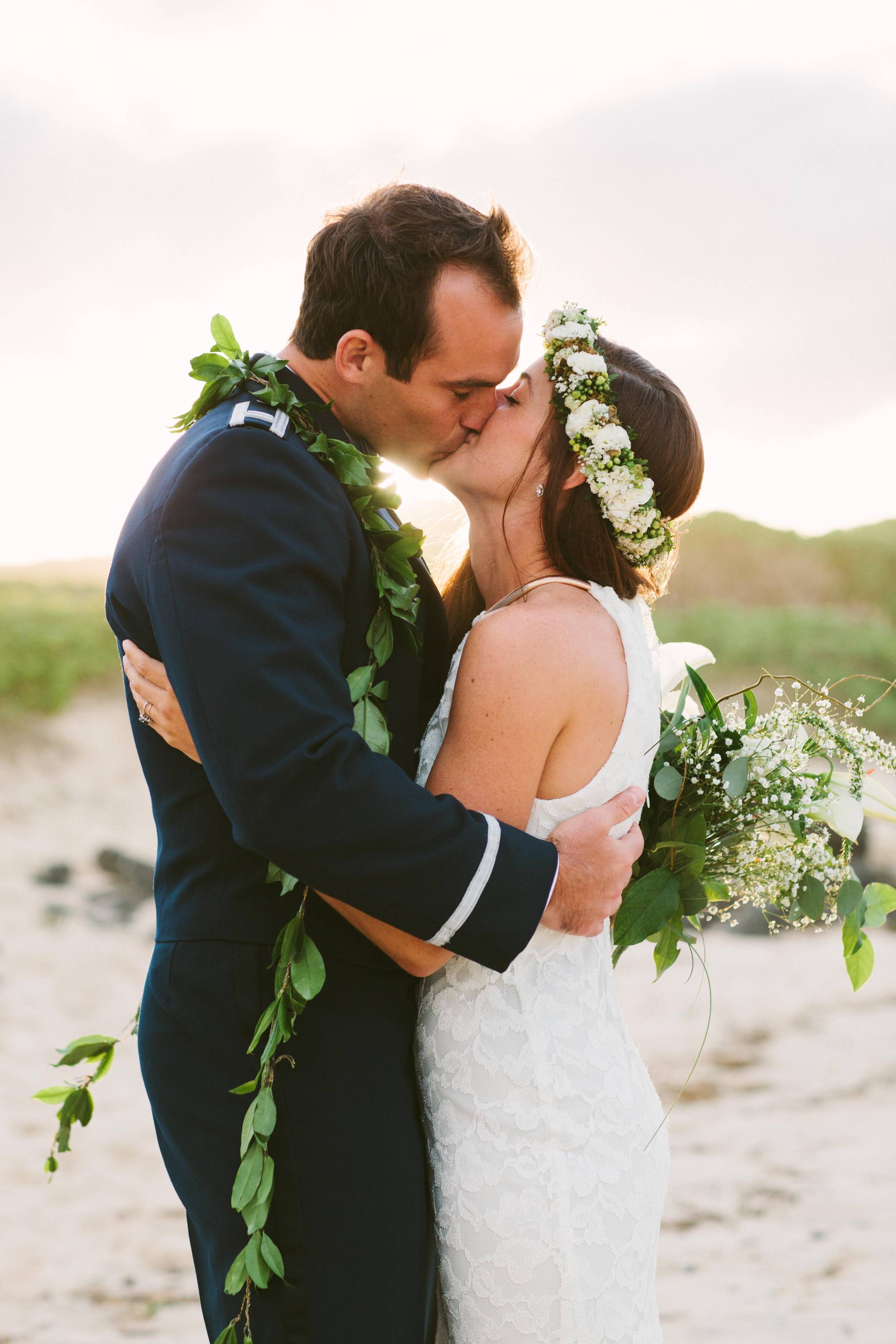 Stephanie Brown and Michael Hank hosted an intimate barefoot-on-the-beach springtime wedding at Kaneohe Beach in Hawaii. The beautiful bride tells us, "Michael and I wanted a simple wedding from the start. The stereotypical grind that often accompanies weddings and the process leading up to it was of no interest to us. The commitment and the raw importance of the meaning behind it is what we wanted to maintain as the focal point for the experience of our wedding and those who were in attendance. We opted for a small, intimate guest list of those in our lives whom will remain forever in our souls as the impactful and influential hearts that helped shape the individuals we have and continue to grow into."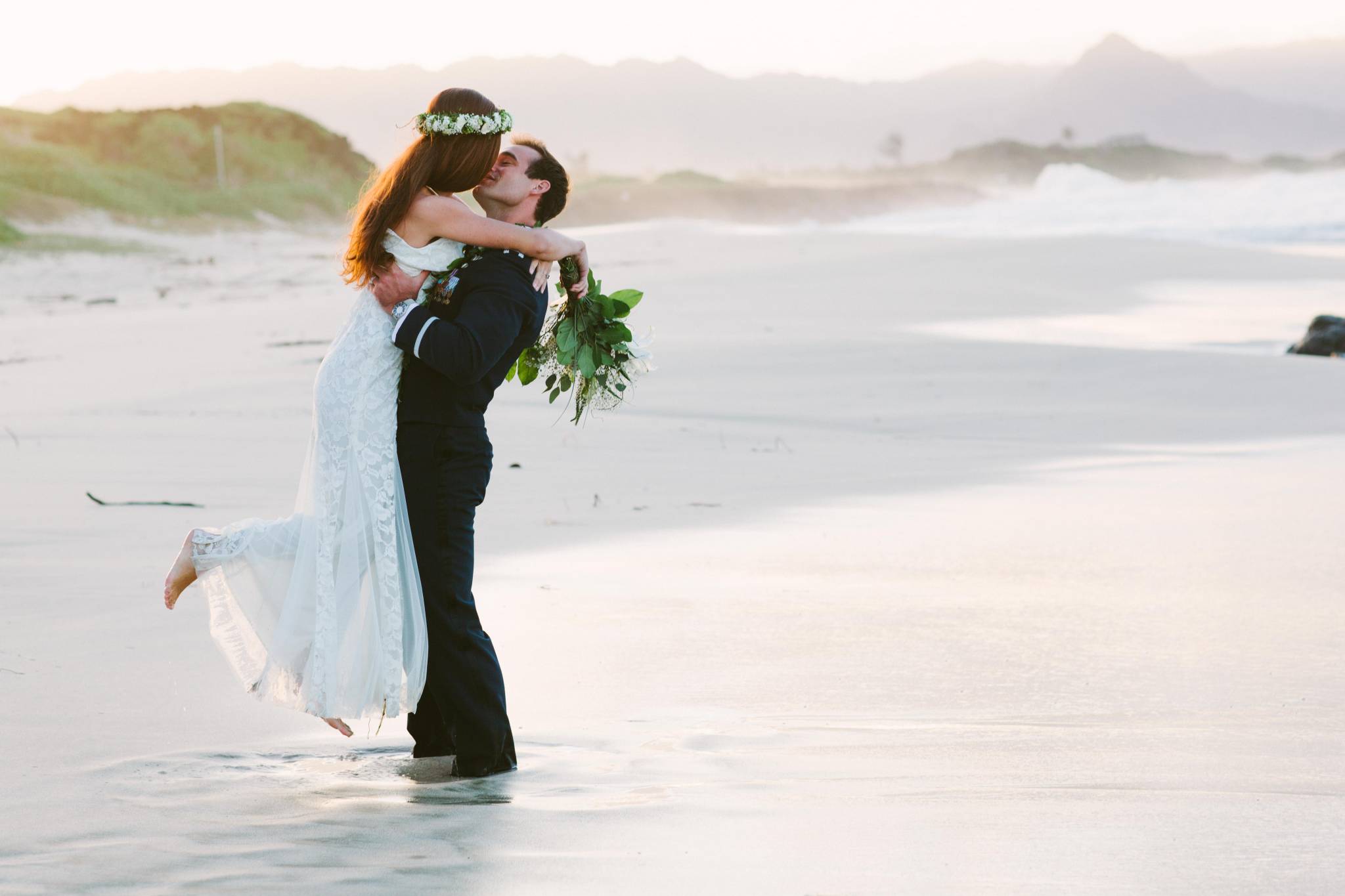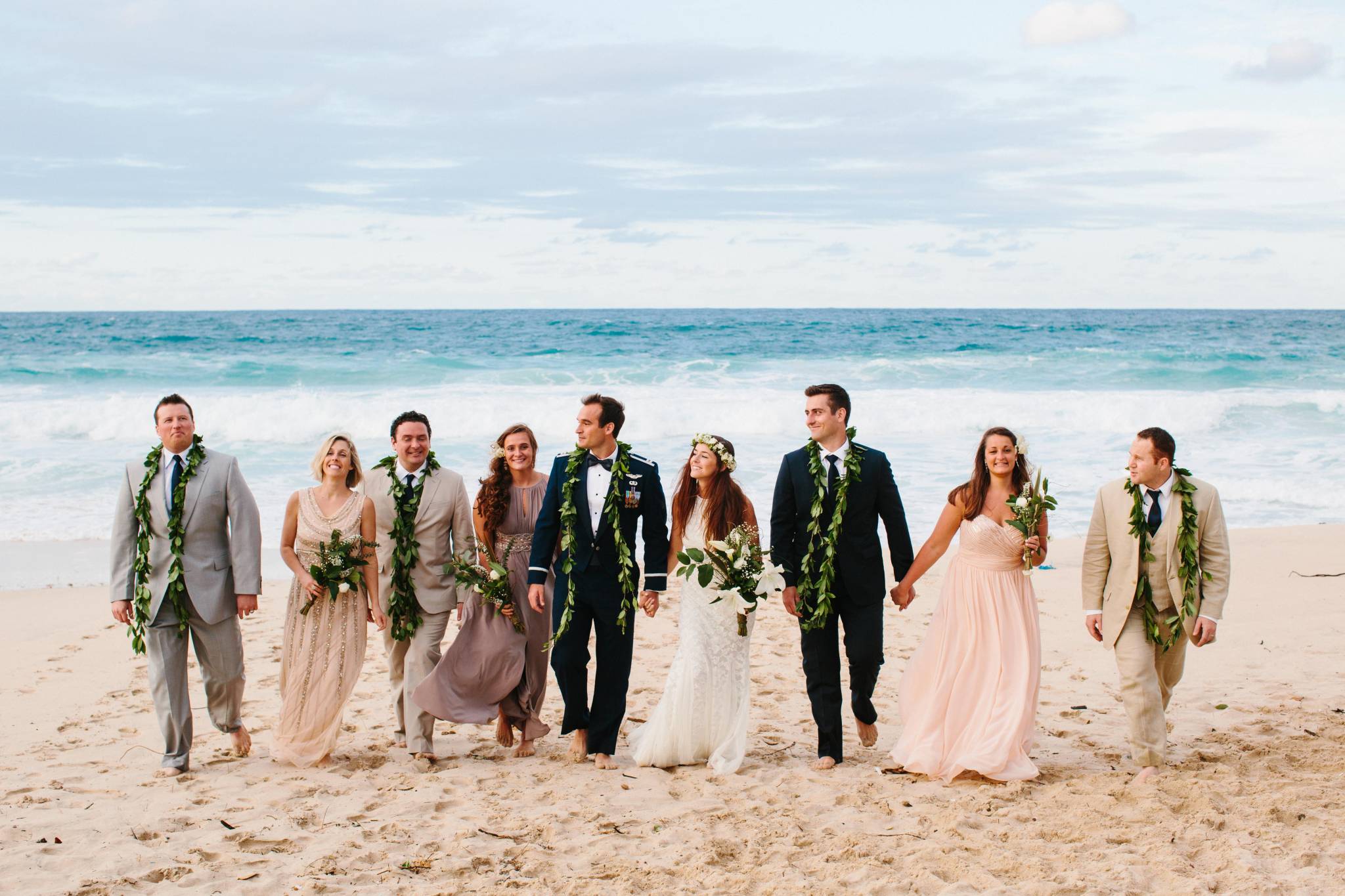 The Proposal
"Michael proposed in an unforgettable, intimate way. We have a rock, at the end of one of the Lanikai beach accesses, that we stumbled upon years ago and have frequented often. It was a Friday evening, Michael suggested going to "our rock" and it sounded like such a relaxing idea. We packed up the car with our music and bottle of wine and went on our way. We were sitting on our rock, enjoying the captivating and humbling view of the The Mokes, when Michael handed me a letter he had written me. I thought nothing of it, since he often writes me letters and I have always expressed how much I love it when he writes. The letter brought me to tears and shared moments of our journey together thus far. I finally made it through the letter and Michael stood up, pulled out another letter, that he told mehe was going to read to me. I was shocked and filled with excitement that there was more! He started reading about his journey to find the perfect ring so he could ask me to be his wife. This immediately shakes me to my core and gives me goosebumps, to this day.

He shared his pursuit, the extensive time and research involved, family and friends involved, all to hunt down and obtain thee perfect ring. He continued to share that he found my ring, a vintage, estate piece, at a small, family jewelry store in Naples, Florida, where his mom lives. We had never looked at rings, never really discussed rings. The only thing I had ever mentioned, was that I would like something different, unique, original, and vintage. Michael finished his letter, got down on one knee, and asked me to marry him. It was the most lovely moment of my life. We then danced, to the song we eventually would dance our first dance to at our wedding, called our mom's to share the news they already knew was coming, and enjoyed our first meal as an engaged couple at Taco Bell because everything else in Kailua had already closed for the evening. It was magical and real; I couldn't have imagined it being any other way."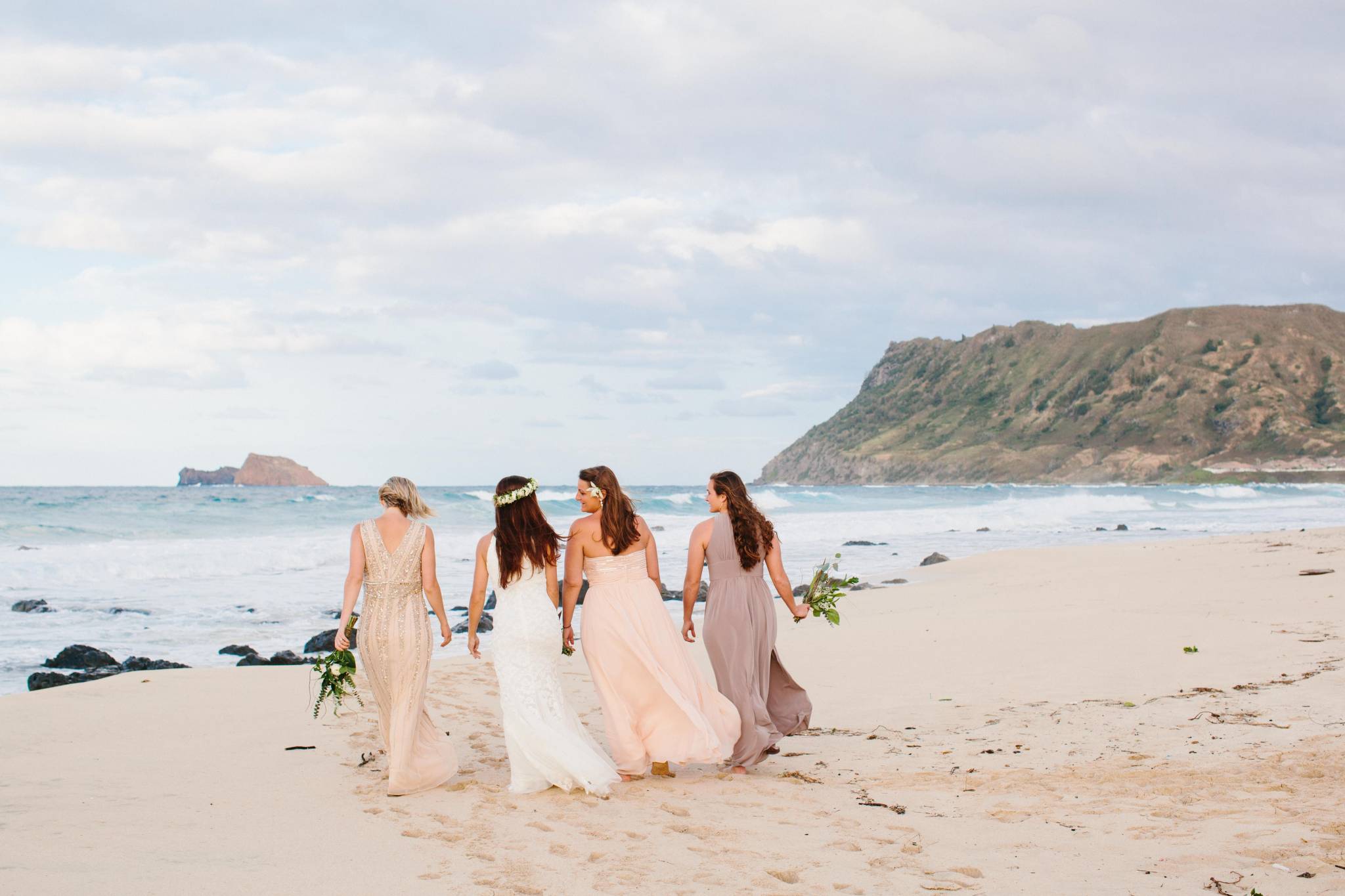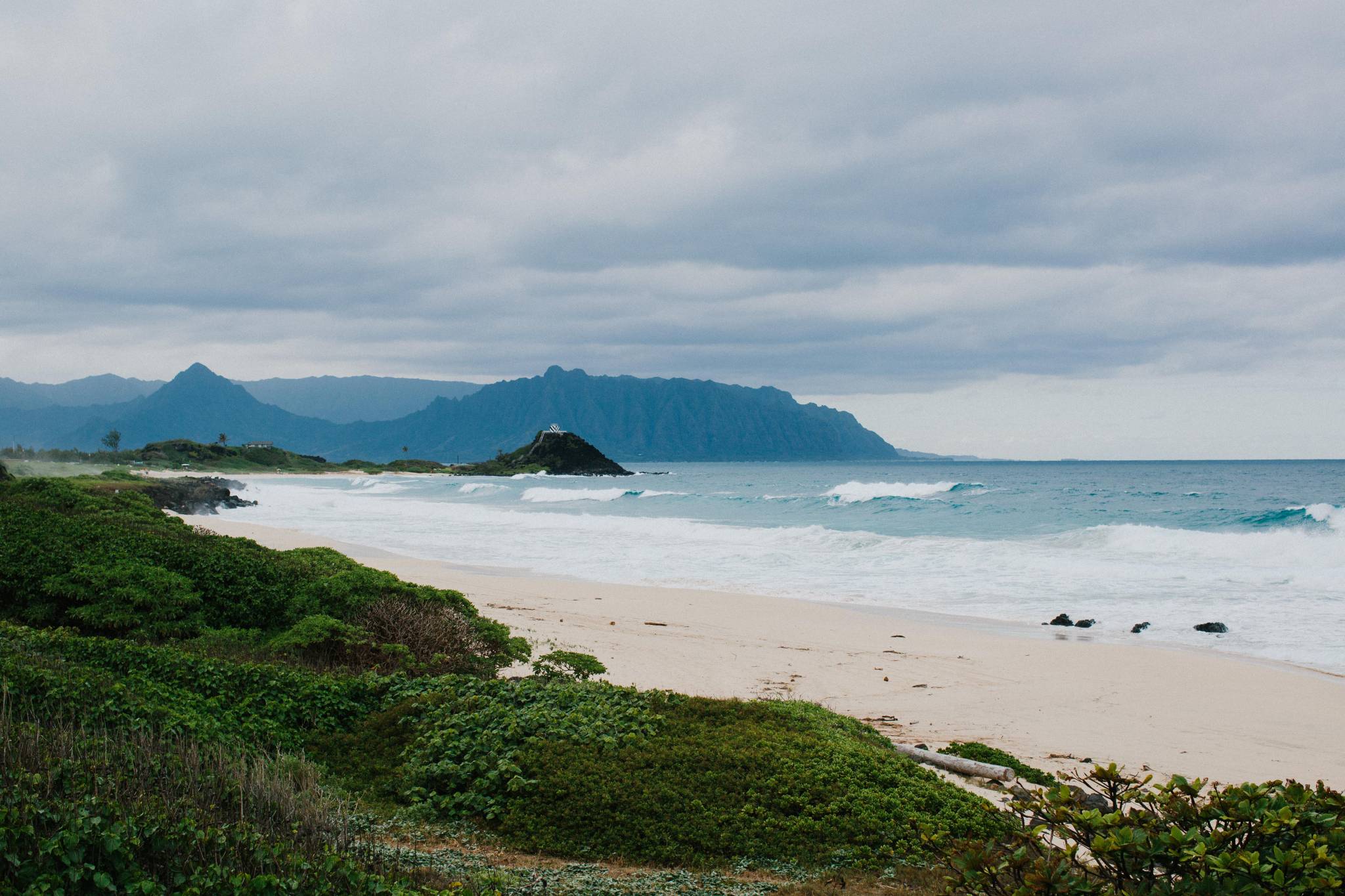 The Location
"Oahu boasts limitless landscapes of beauty. However, we searched intently to find one that fit for us; one that had been somewhat untouched, not yet commercialized in the wedding industry, and quietly smiling in its undiscovered elegance. After a long and seemingly hopeless pursuit for "thee venue", we happened to stumble upon Pyramid Rock Beach in Kaneohe. At initial sight, we knew this bare, graceful beach would be our place we'd commit our lives to each other. We decided to have a simple ceremony, with few embellishments, to allow the lovely setting to speak for itself; giving our guests a chance to appreciate the natural environment it offers; to captivate and awe. Likewise, our reception followed suite with a natural, timeless look of a greenery runner made of bay leaves and exposed hard wood tables; all guests seated, side by side."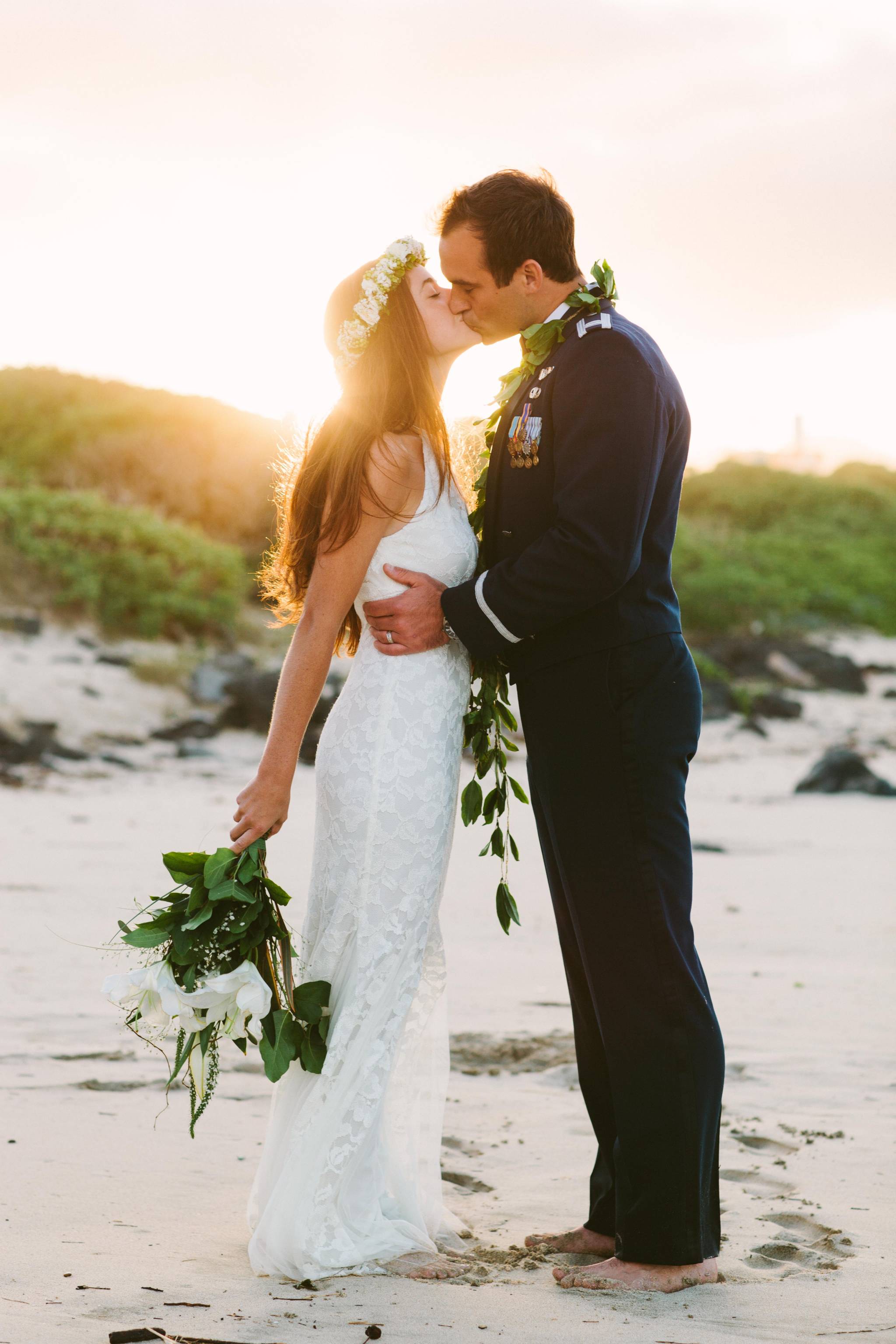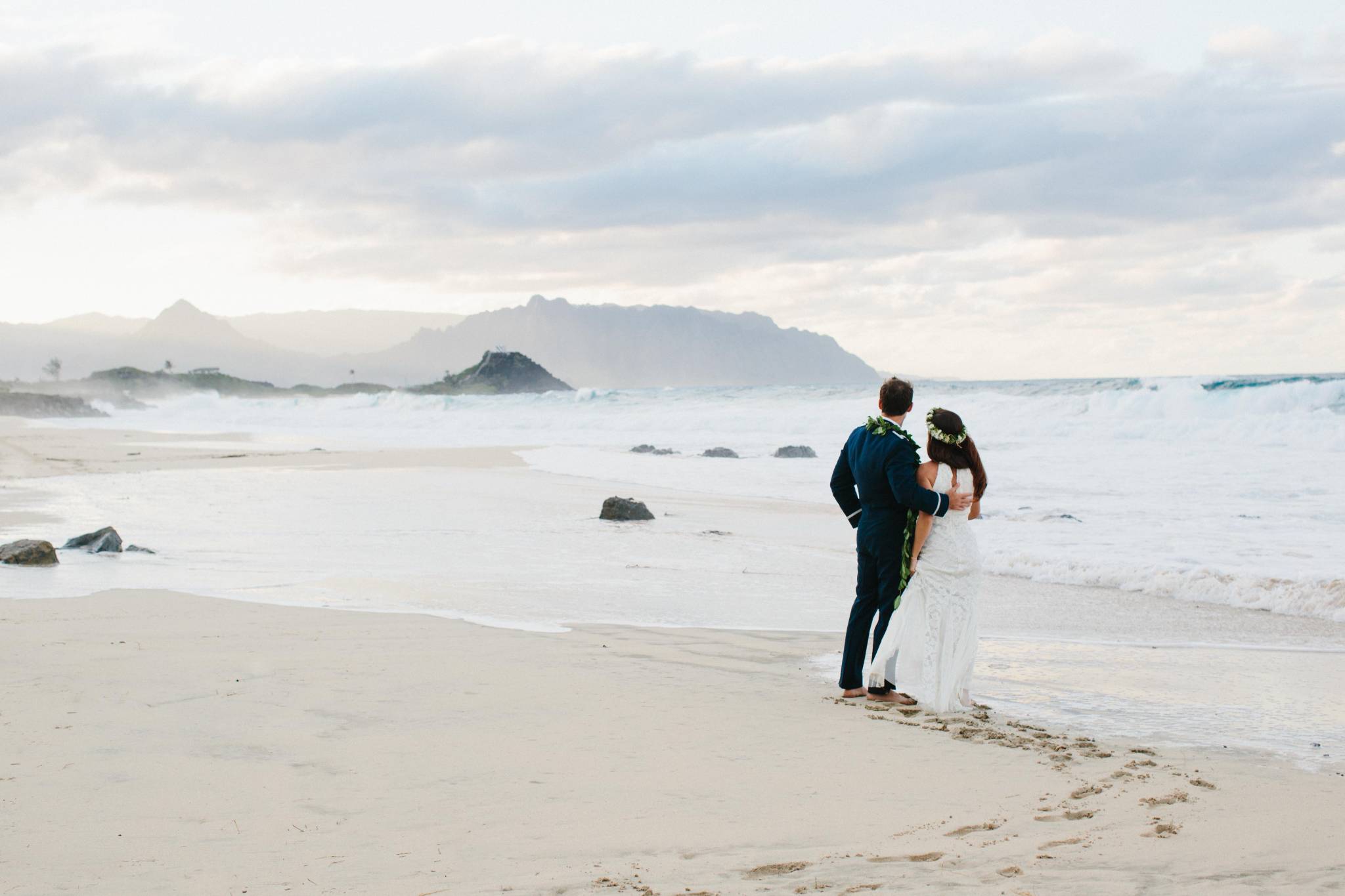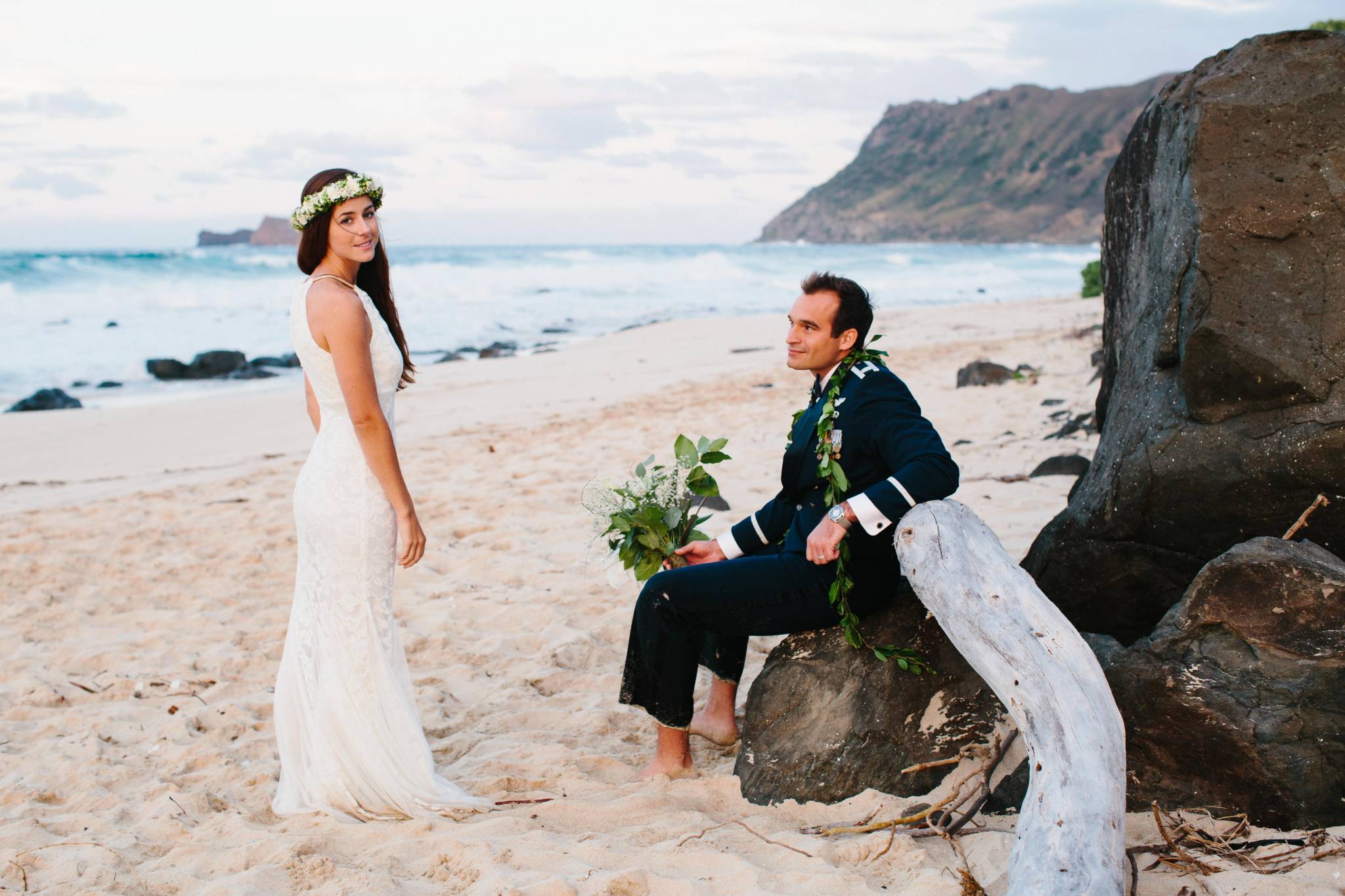 The Dress
"I had a difficult time searching for the "dress", the gown, the often spearhead of many weddings. I went to multiple stores and boutiques in various states and never experienced that "feeling", that "knowing moment". I finally started to search in non-wedding boutiques and settled on a simple, off-the-rack, no name, understated gown. I felt beautiful, not overdone, and fully like myself. Which, in my mind, is exactly what I had been searching for all along; something that felt like me, in my day to day life with my soon to be husband. That is who he met and whom he fell in love with. From the start, I wanted my bridesmaids to choose their own gown. I gave them the specs I wanted: floor length, neutral color palate, the rest is up to you. Like my gown, I really wanted them to be themselves, in their own way. They are all such beautiful souls and I wanted them to shine in their own, glamourous way. I went with a neutral color palate because I feel like it's timeless and classic, and again, the setting boasts so much beauty and a vibrant environment, I didn't want to gowns or flowers to take away from the natural beauty."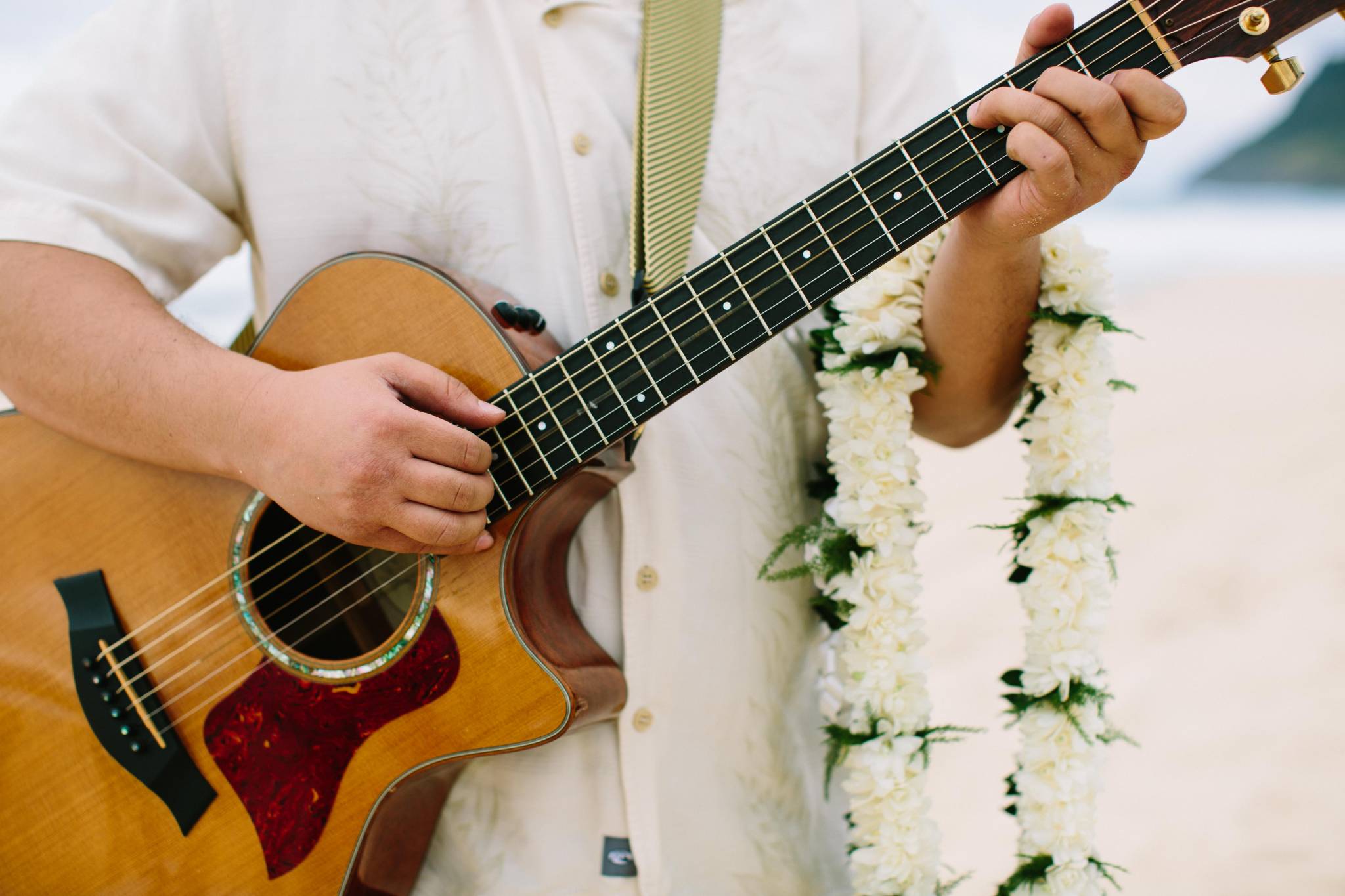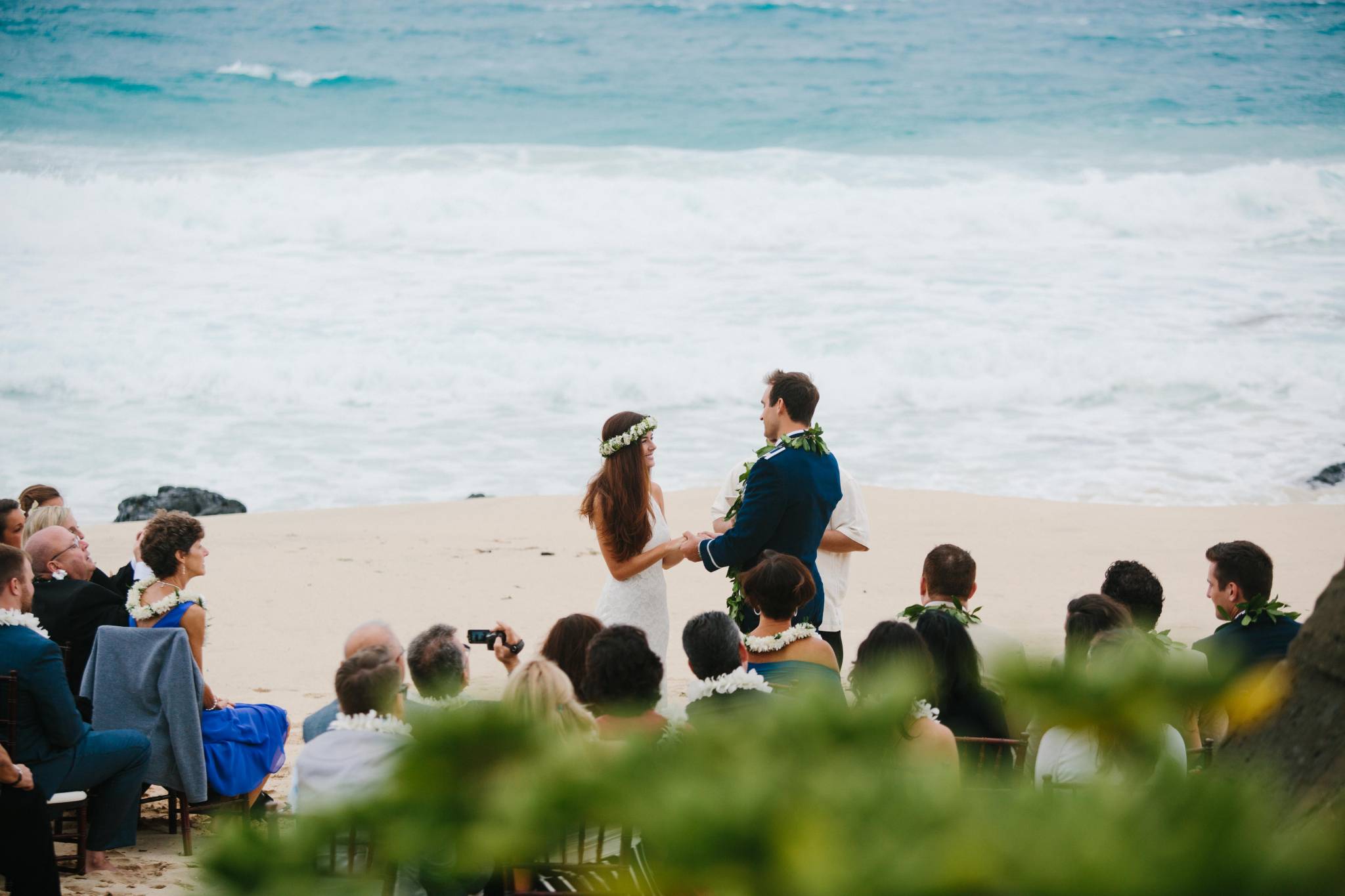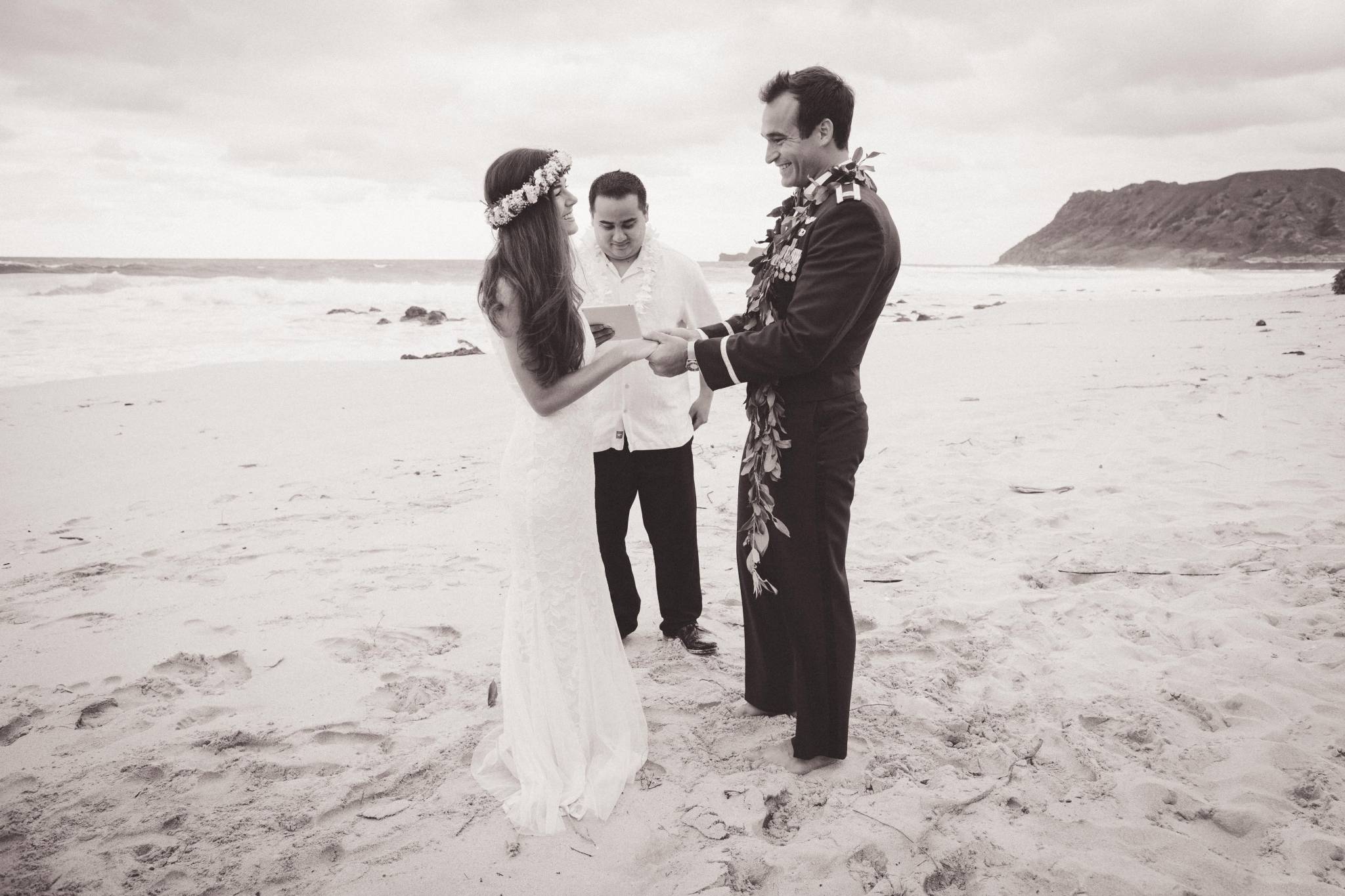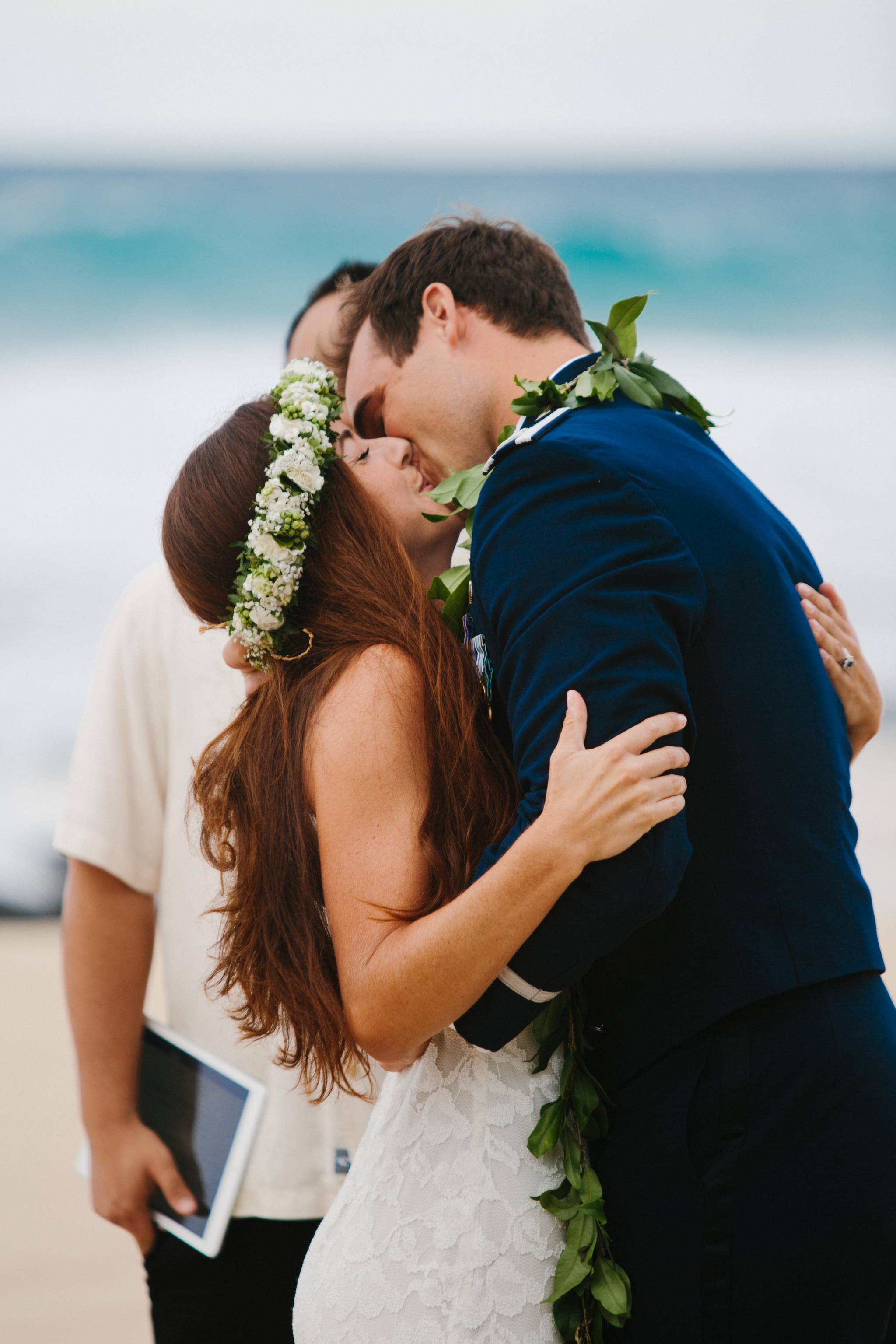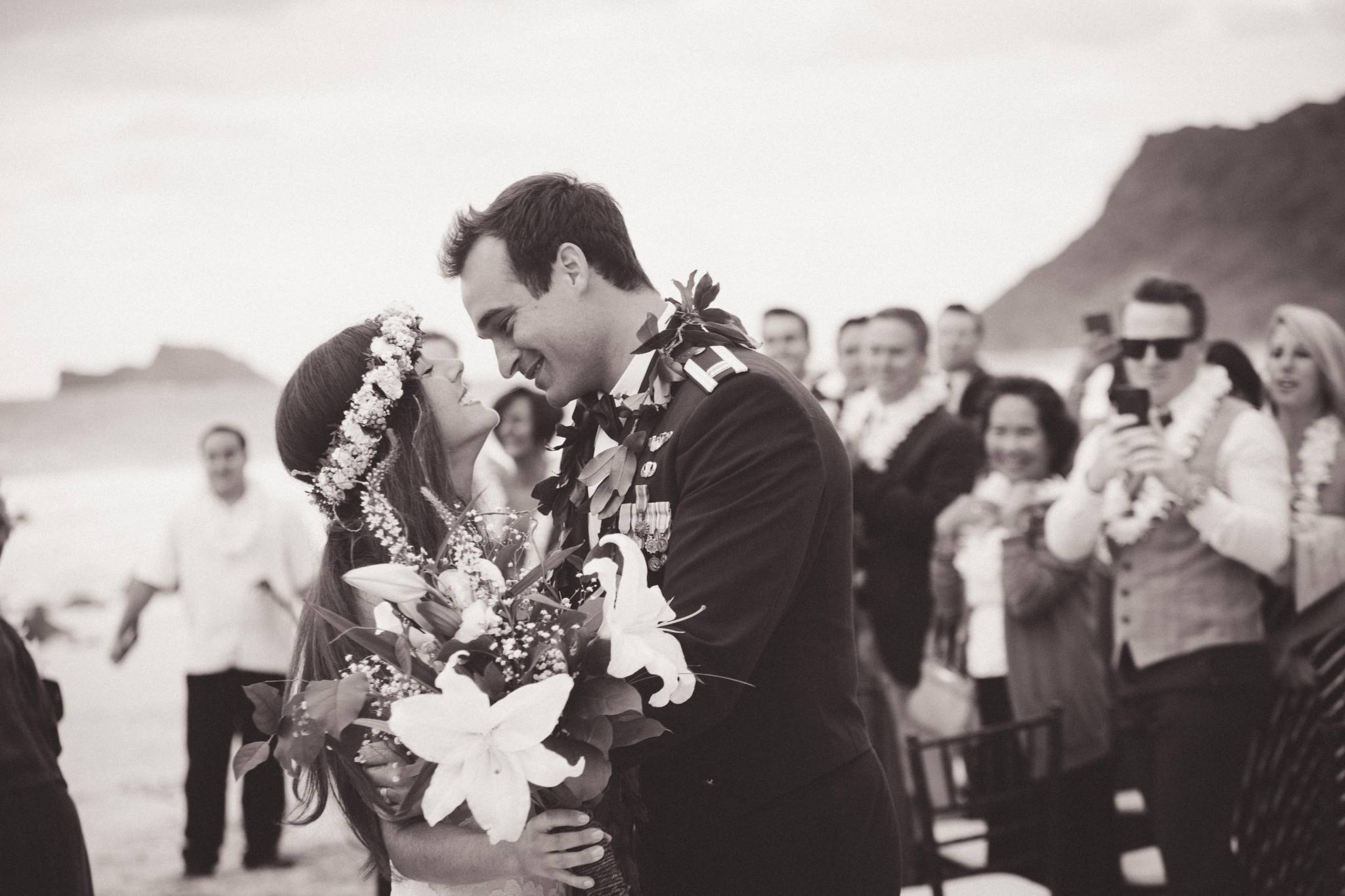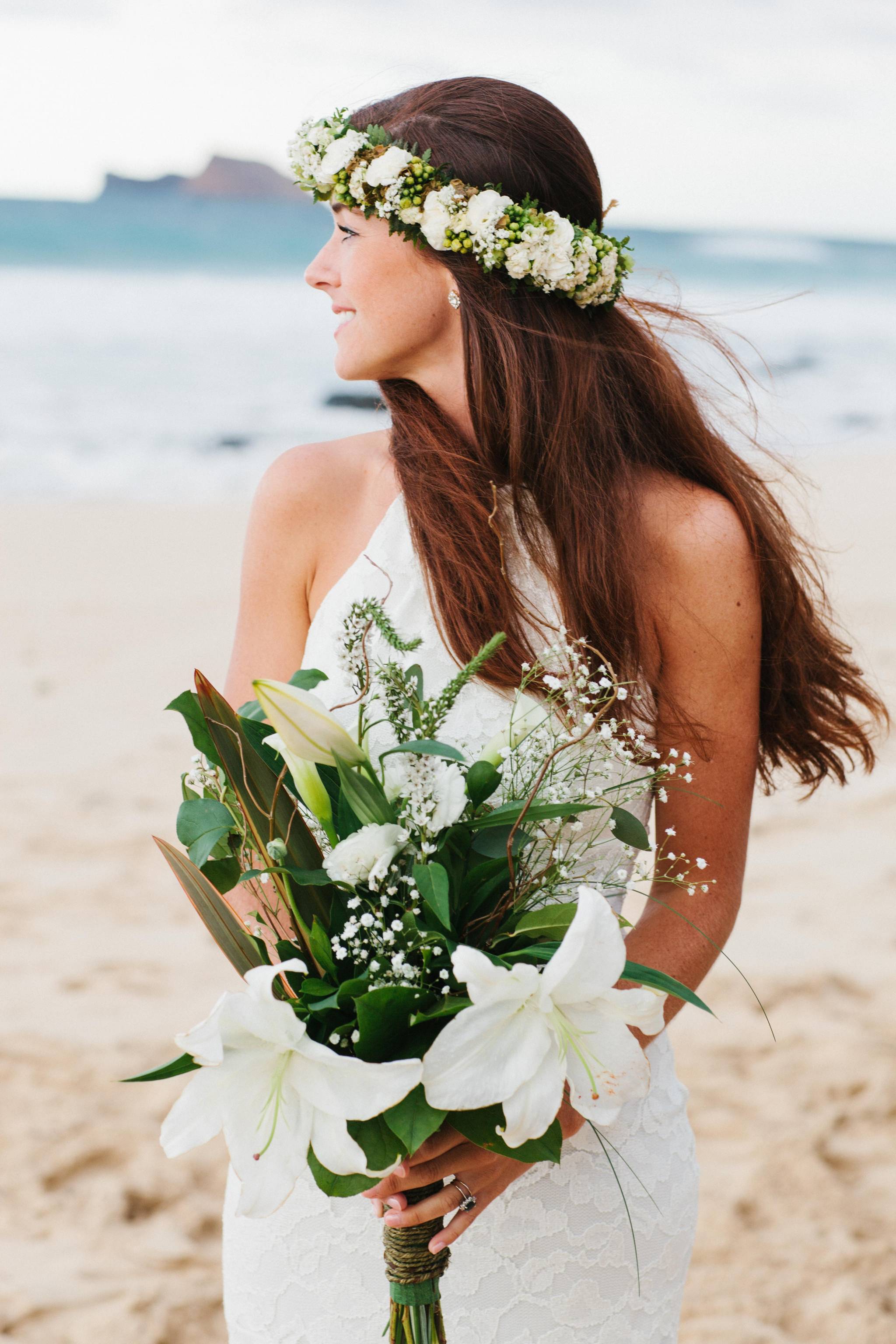 The Photographer
"We were gifted when the universe aligned for Anna of Absolutely Loved to be our photographer. I firmly believe, no one could have captured the beauty of the moments and the quiet details of the setting as she did. To say she is a talented photographer is an understatement."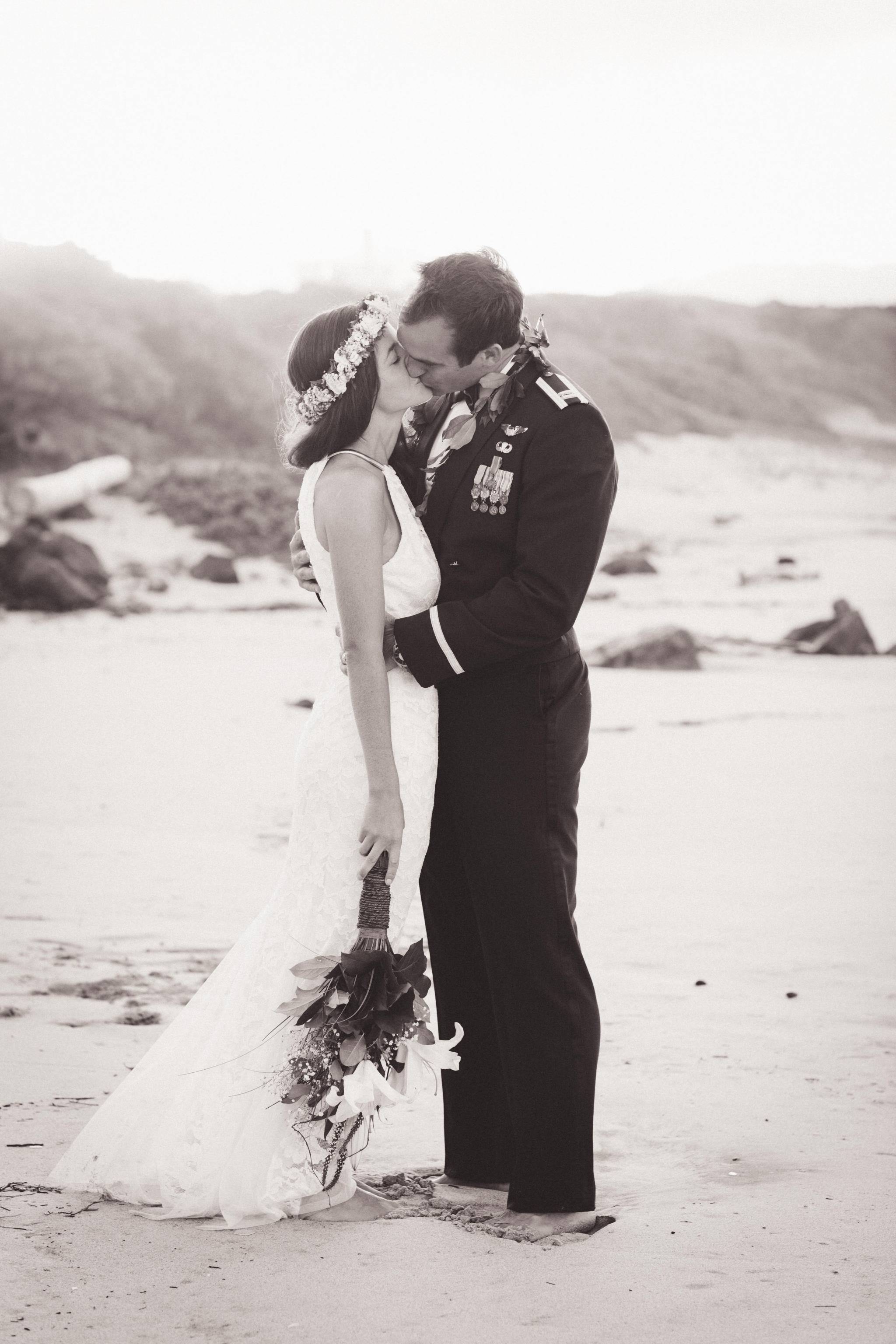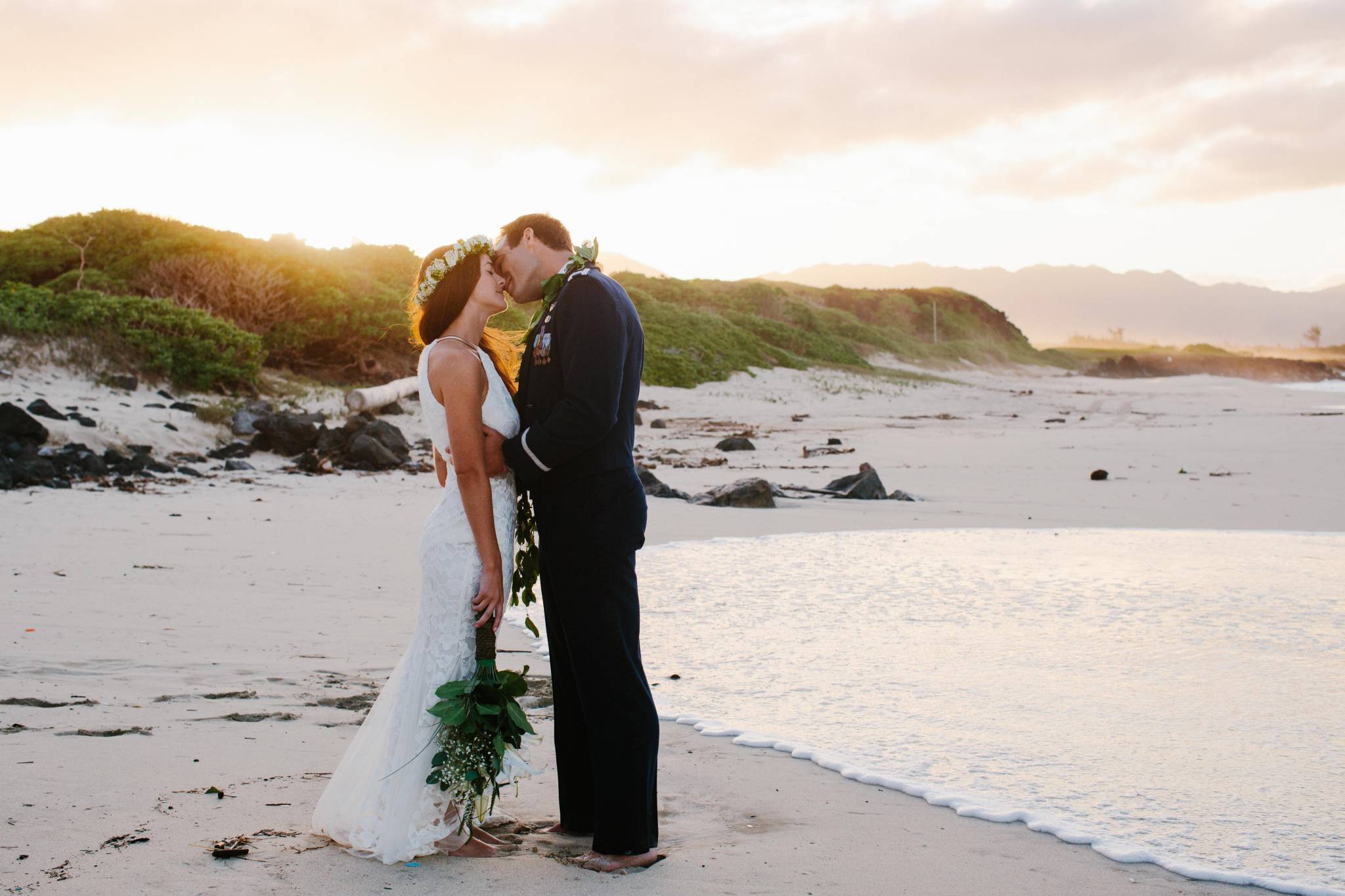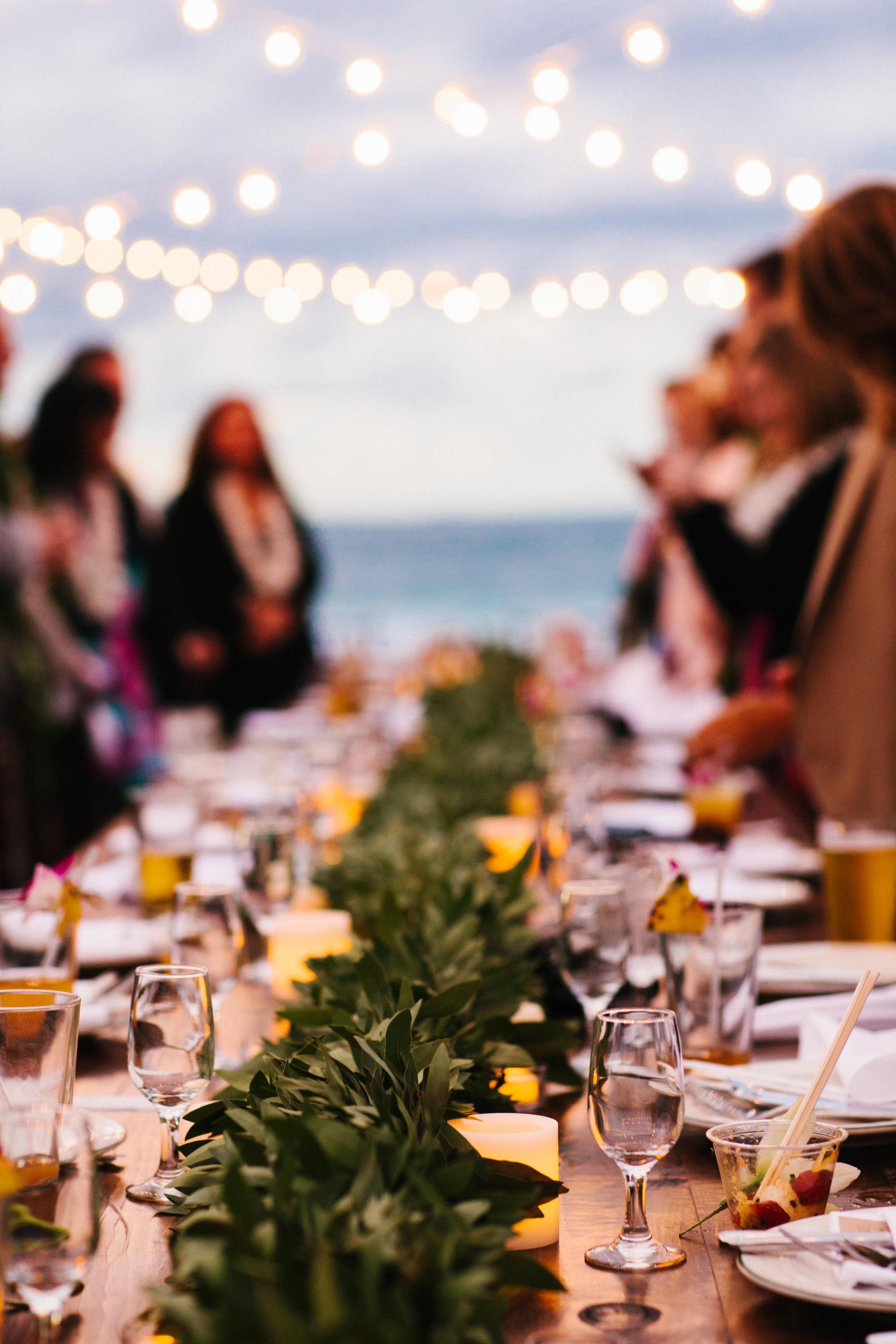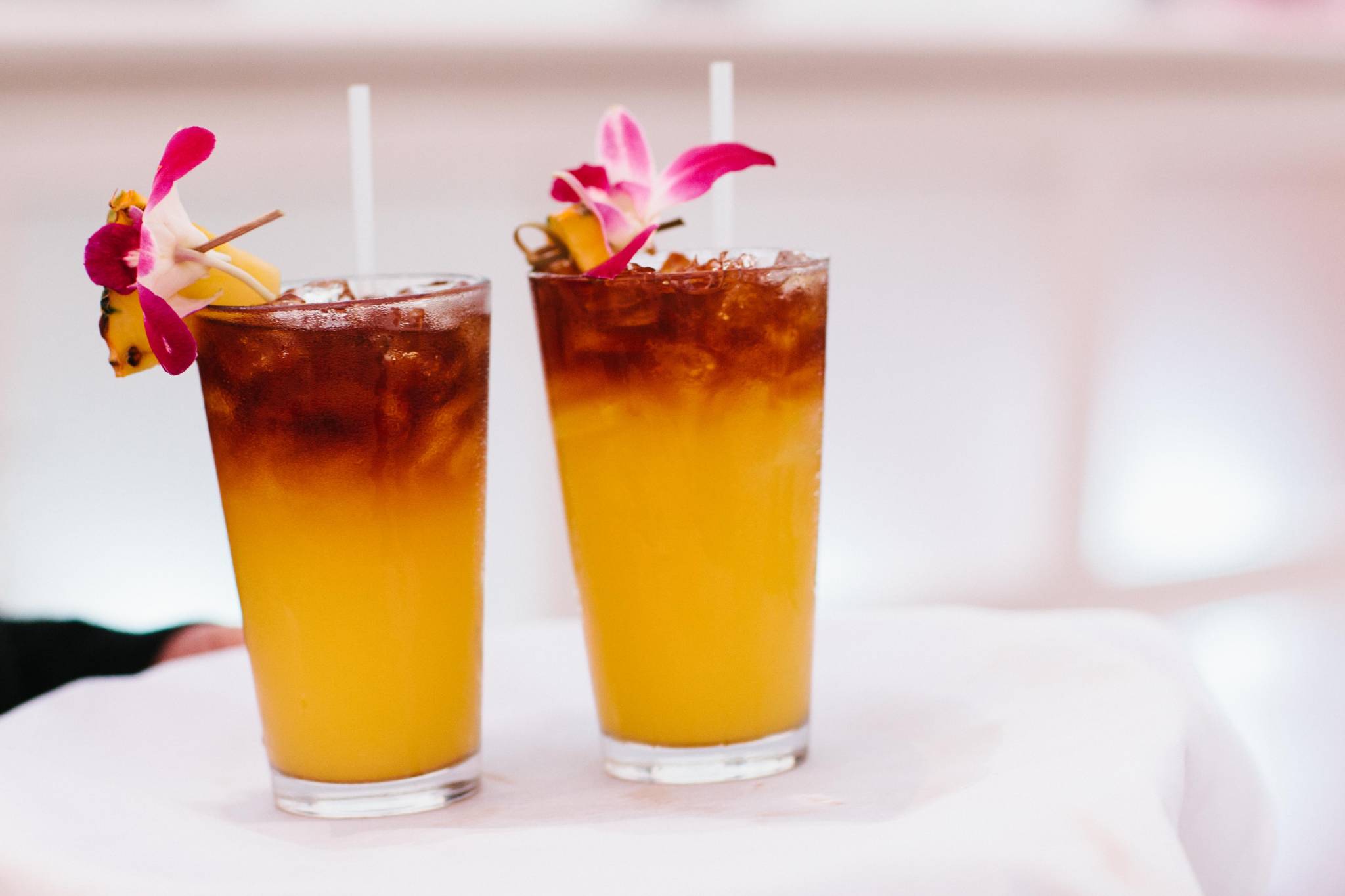 "We were also fortunate enough to work with Aaron and Jenn from Island Event Logistics. They were incredible. They were so knowledgeable, kind, hardworking, and truly put their hearts into the event. They did all of our lighting, provided a hand-crafted bar, and played our acoustic music for the ceremony and reception. On top of it all, Aaron was our officiant for our marriage ceremony."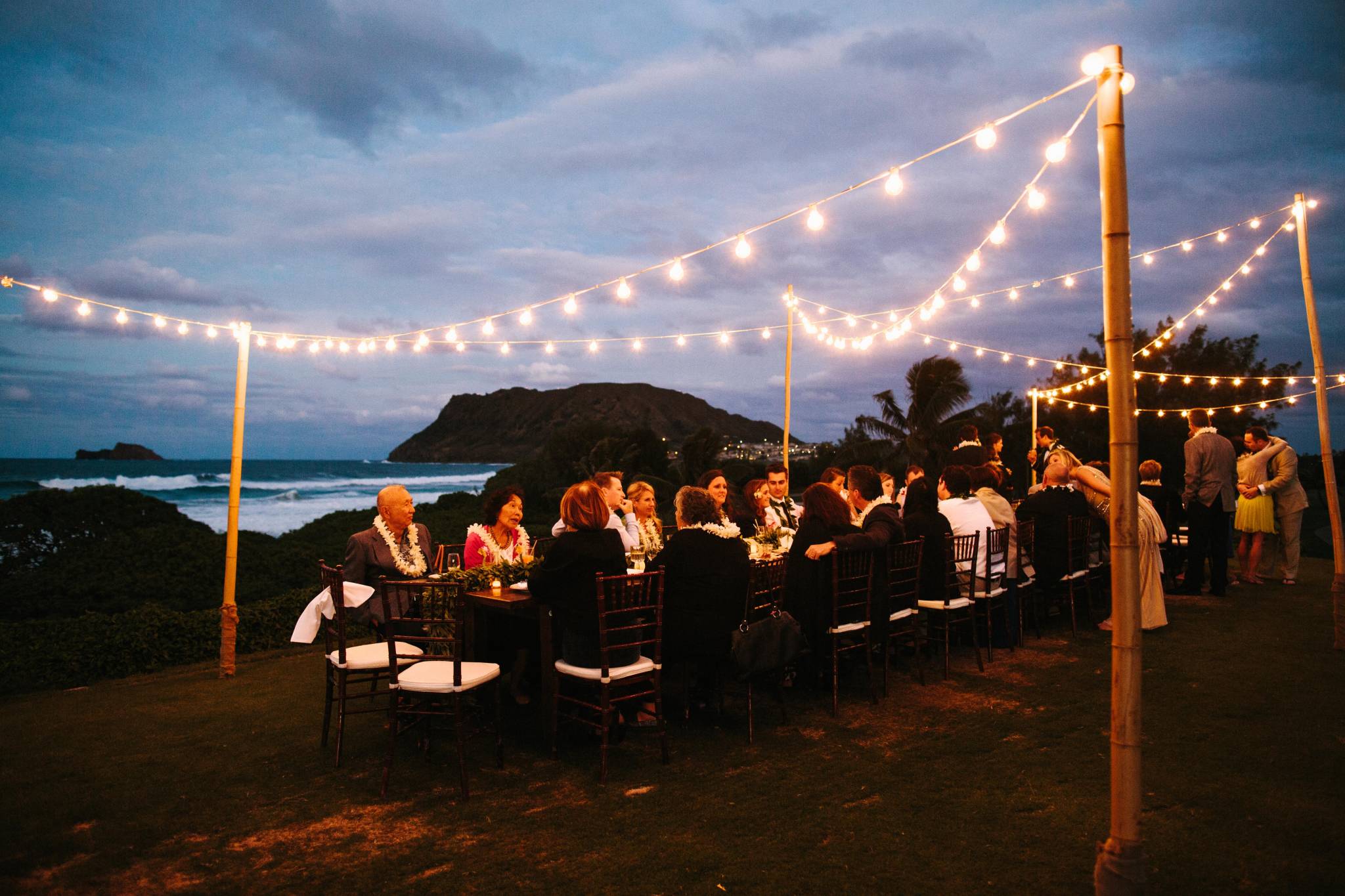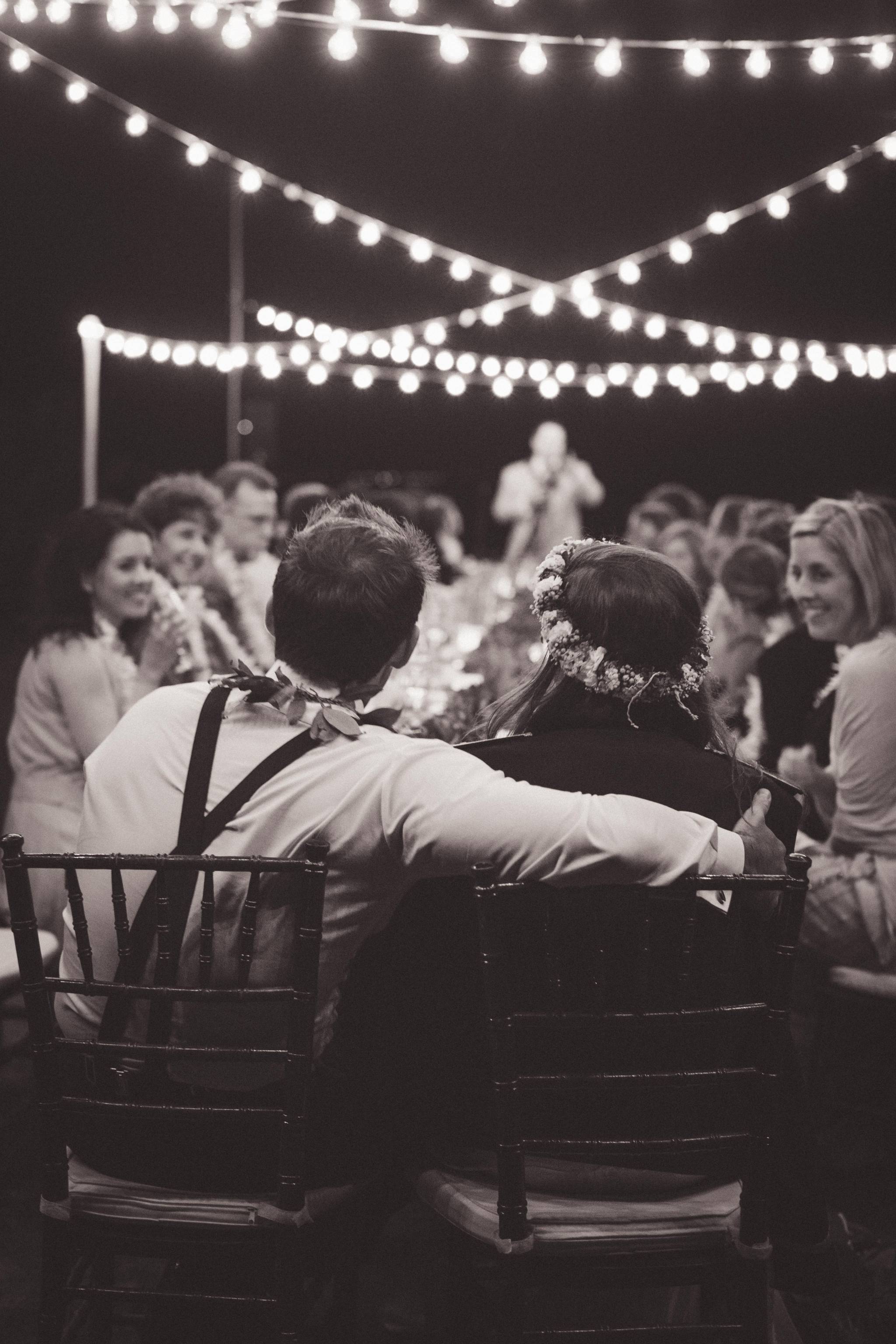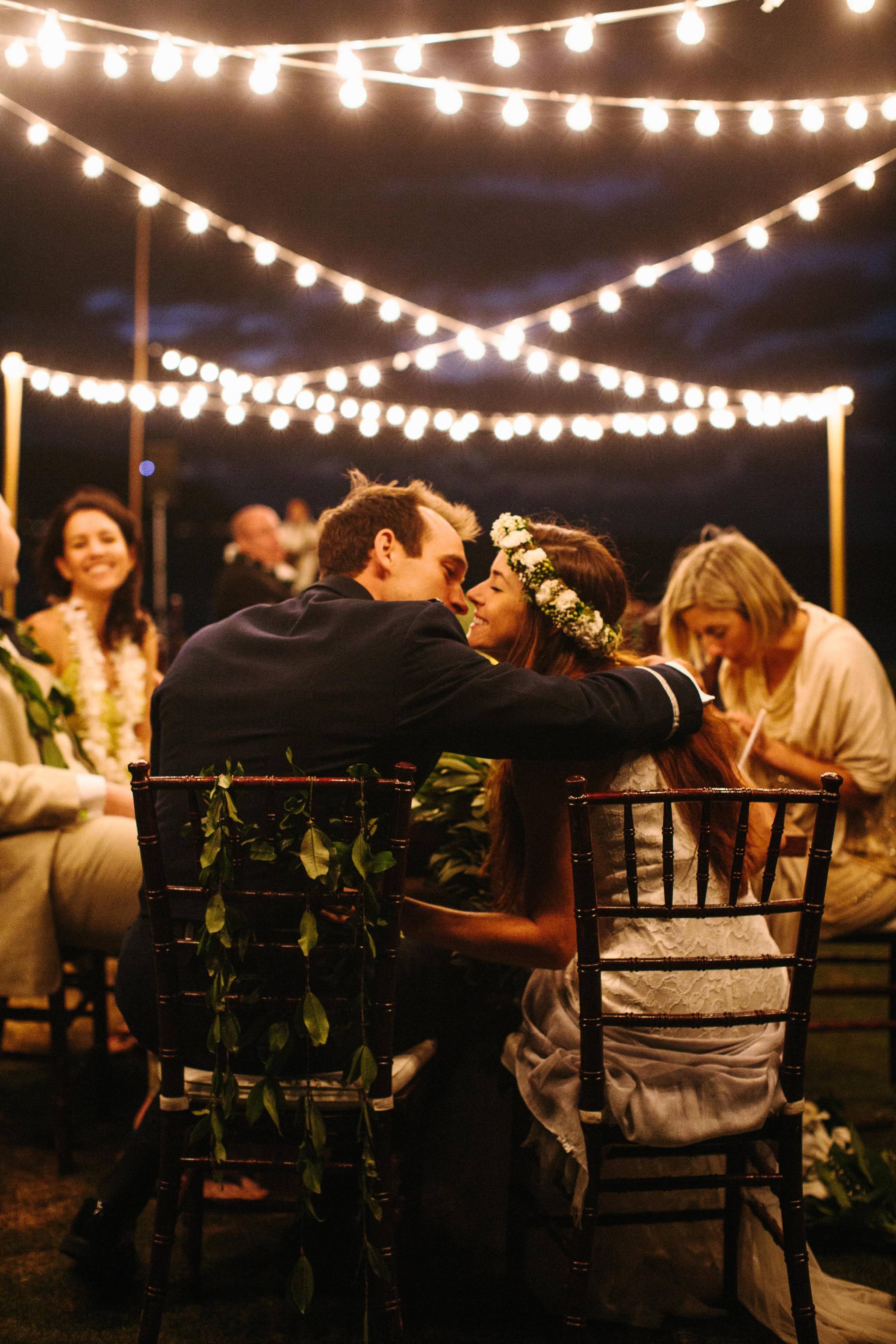 "Our pursuit of a simple, understated, against-the-grain, timeless wedding was a success. It was how it was meant to be: lovely, real, raw, constant...how we vow to live in our journey through life together."