Destination wedding photographer Erich McVey is based out of the beautiful Pacific Northwest, but he travels all over the world to capture celebrations of love. While the backdrop to each of his weddings may change, each of his photographs remains true to his fine art, documentary style. Each photo explores an honest moment shared between loved ones.
Lane and Connor brought Erich to the beautiful shores of Rhode Island to capture their formal church ceremony followed by an airy outdoor reception. Hues of dusty blue adorned bridesmaid dresses, table linens, and a cake decorated with figs and macarons. Warm floral arrangements ranging from cream to coral created a summery contrast against cool blue decor. Overall, the entire affair was a lovely June wedding.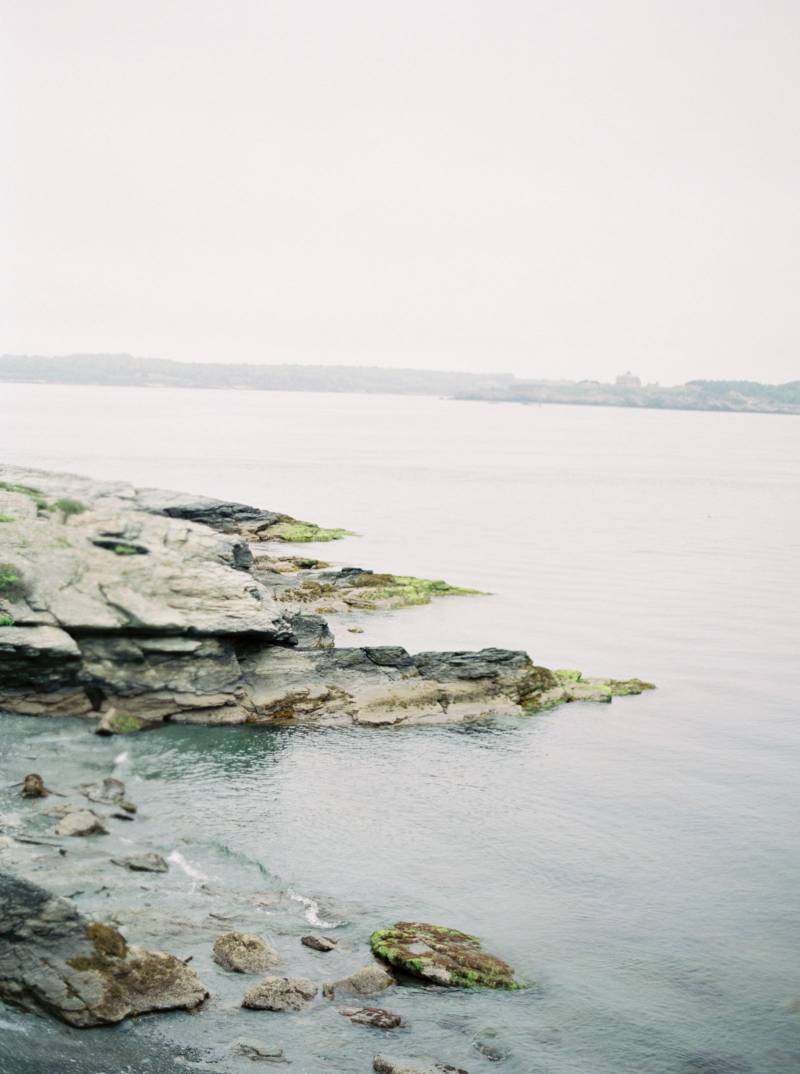 The couple's light blue color palette reflected the soft waters of Newport, Rhode Island. Each of Lane's bridesmaids held a fresh bouquet of blooms wrapped in matching blue silk ribbon. The bride herself adorned a strapless, lace gown with a sweetheart neckline, clean white pumps, and diamond drop earrings.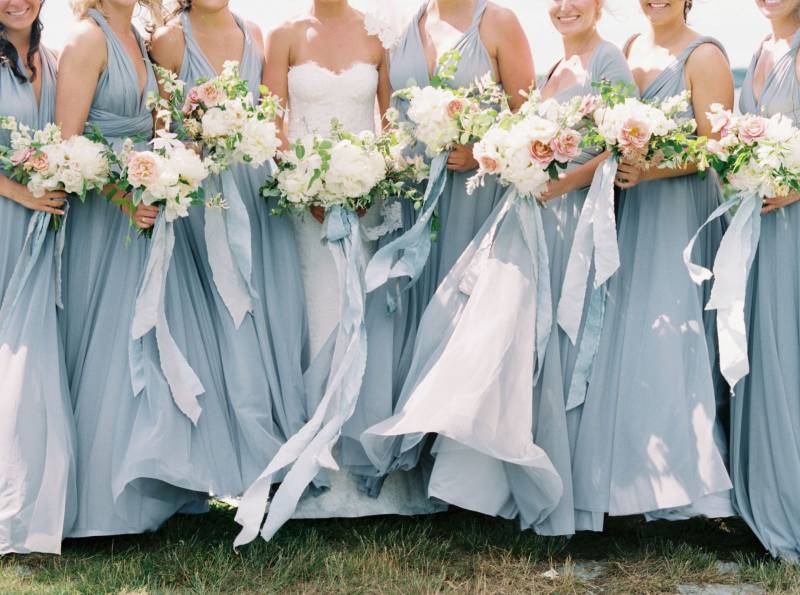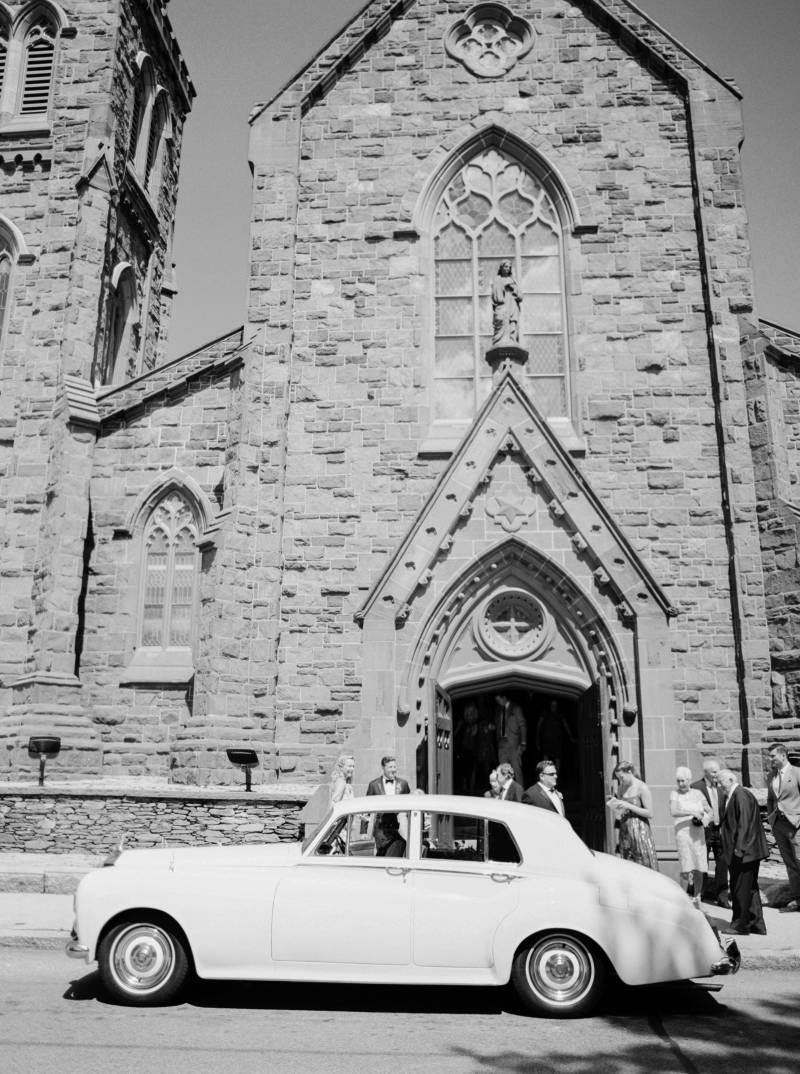 Following a beautiful cathedral marriage ceremony, the newlyweds and their guests headed off to a tented outdoor reception. The bride and groom hopped into a vintage white Rolls-Royce for a private moment before celebrating with their loved ones.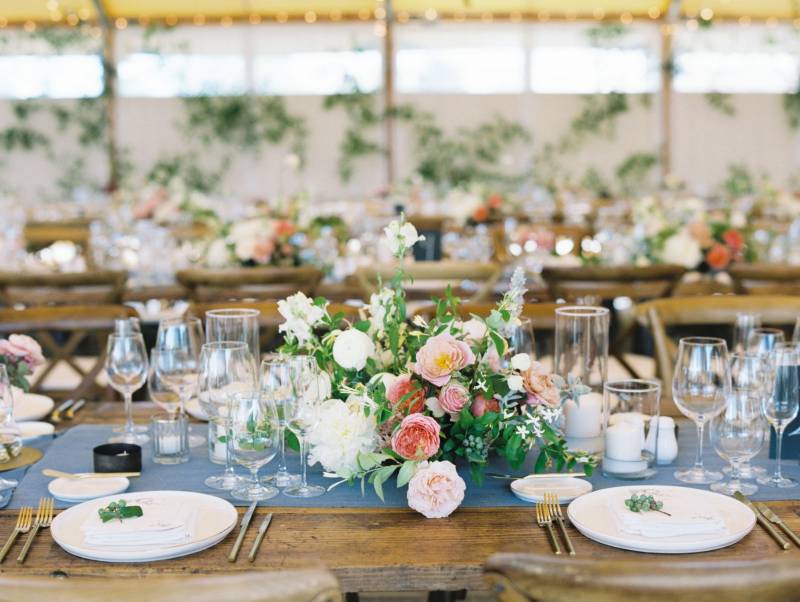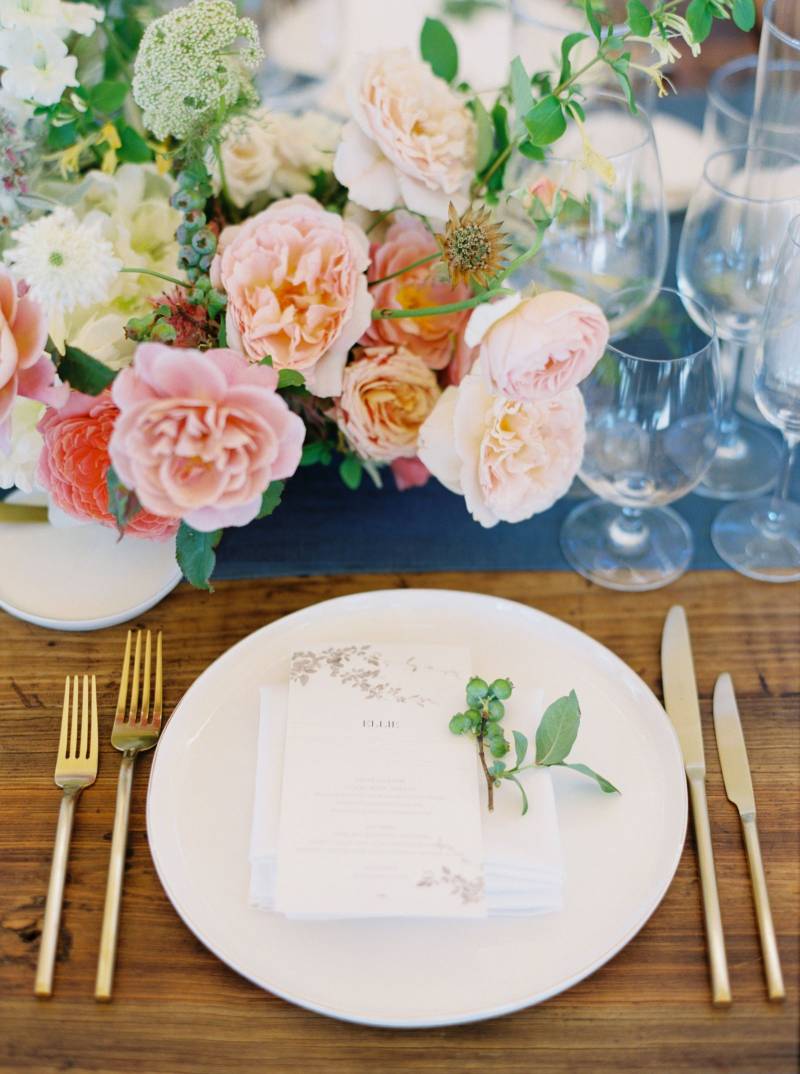 Connor and Lane shared their first meal as husband and wife under a lovely open white tent covering long, decorated hall tables for all their guests to mingle. Chandeliers of loose greenery hung from the rafters. French bistro chairs were paired with cream cushions. And the celebration of their marriage lasted into the night.