We have spent a lot of time considering what makes the perfect elopement. Couples are often looking for an process that is stress-free without having to compromise a luxury experience. This is why we love Modern Elopement!
Through her years as a destination wedding planner for Moana Events, Morgan Childs saw a big need for luxury elopement planning that spared no expense. She created Modern Elopement for couples who dream of an intimate ceremony, yet still desire a traditional wedding experience.
Morgan shared, "A Modern Elopement is a high-style, all-inclusive wedding ceremony experience in Hawaii that is simple and stress-free for our couples. Our custom collections are perfectly curated to be a complete ceremony experience, from altar decor and personal flowers, to bridal styling, and a variety of live music options for you to choose from. We collaborate with the top-tier vendors on Oahu, Maui, Big Island, Kauai and Lanai, so every detail of your Modern Elopement is thoughtfully planned and executed so that you get to keep it simple, while we make it beautiful!"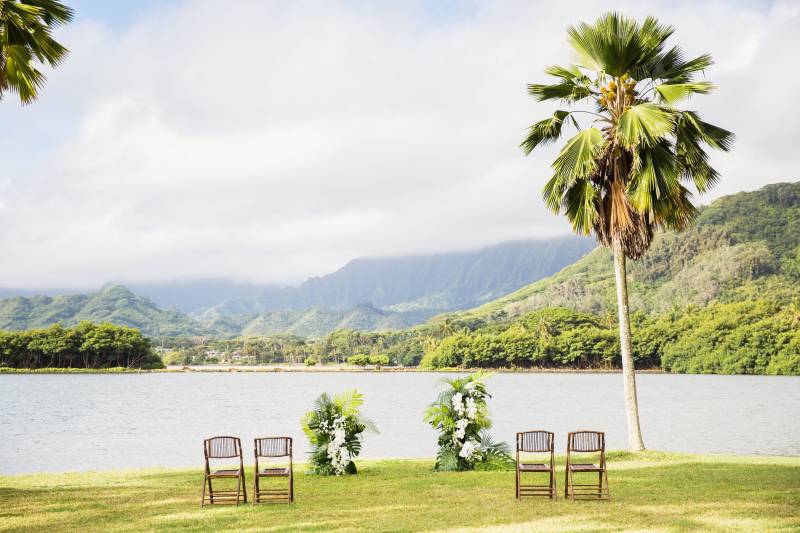 The process is as simple as can be. Begin by choosing your dream wedding design style: glamour, tropical, romance, boho, Hawaiian, or elegant. Each wedding style is expertly designed and includes a perfectly-curated collection of ceremony decor, gorgeous rentals, and floral arrangements.
"Our all-inclusive luxury elopements come with a choice of collection style. We believe that intimate weddings deserve beautiful and thoughtful decor and for this reason we have designed six different style inspirations for you to choose from."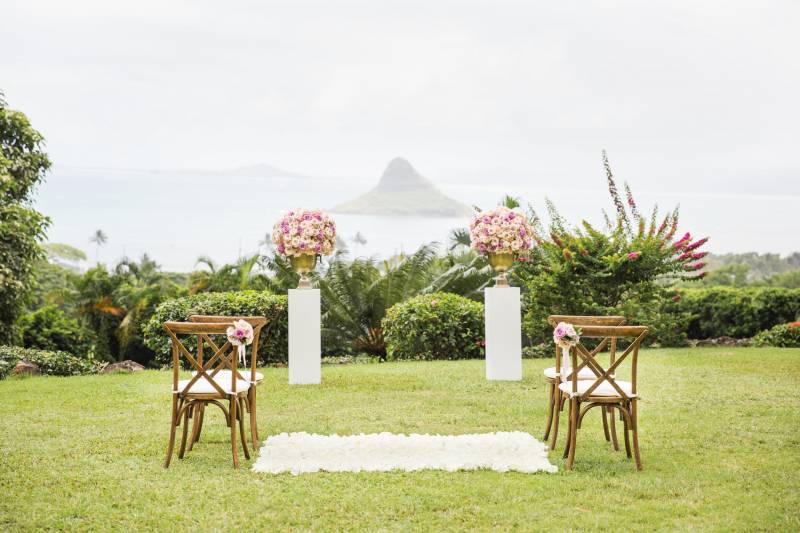 The next step is to choose the perfect location for your elopement in paradise. After deciding which island to elope to, choose between Modern Elopement's signature selection of stunning venues. Say "I do" along a private ocean estate, country olive farm, private 5 star resort, historic ranch, or mountain backdrop. The options are endless!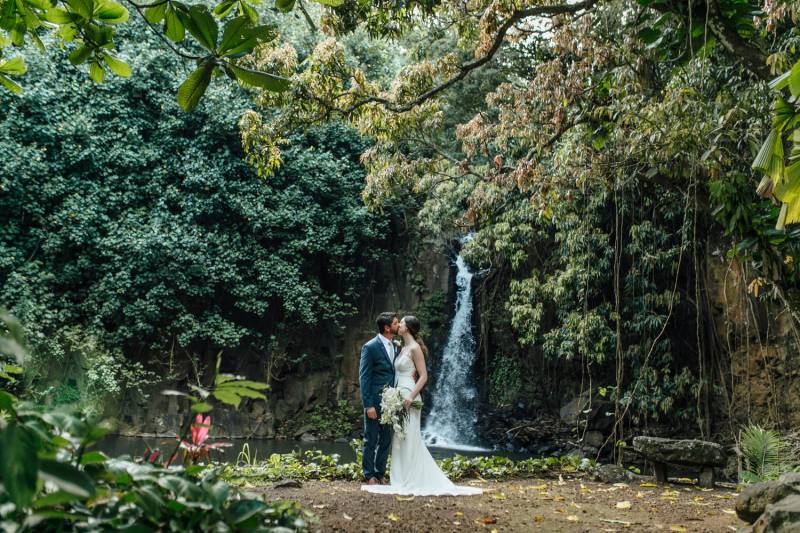 And after you've planned the ceremony style and location, there are unlimited embellishment options that you can add in to customize your dream day! While your elopement Collection will include only the best wedding vendor and photography services that Hawaii has to offer, you can also request to add in custom floral arrangements, rental preferences, officiant requirements, and more.
"Your Modern Elopement doesn't have to end with your Collection, your personal Wedding Concierge is able to assist you with anything additional you may need. Dinner reception reservations, table centerpieces, transportation, videography and travel plans are just a few of the Embellishments available to enhance your celebration experience. Thinking of adding something special to your elopement? Just ask!"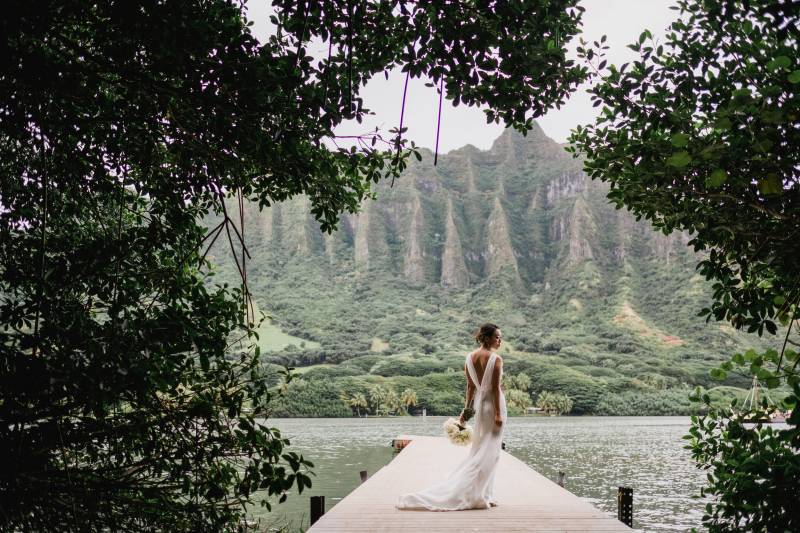 And if you are looking for an elopement that is completely inclusive, utilize your personal Wedding concierge to assist in booking your stay's activities and accommodations, too!
"Since we know you won't just be visiting Hawaii for your wedding day, let us help you navigate where to stay while you are here and book additional activities for both you and your guests. From what islands to visit, to unique experiences you can't find online, your Wedding Concierge can assist you with it all."