Would you ever get married at City Hall? While we love a big fancy bash, the idea of tying the knot at City Hall sounds spontaneous, carefree and romantic. California couple Nancy and Dallas wanted a non-traditional elopement (the bride even opted against a traditional wedding dress) so they decided to jet to Hawaii with their two closest friends and get married at the City Hall in the town center. The bride fills us in on their special day.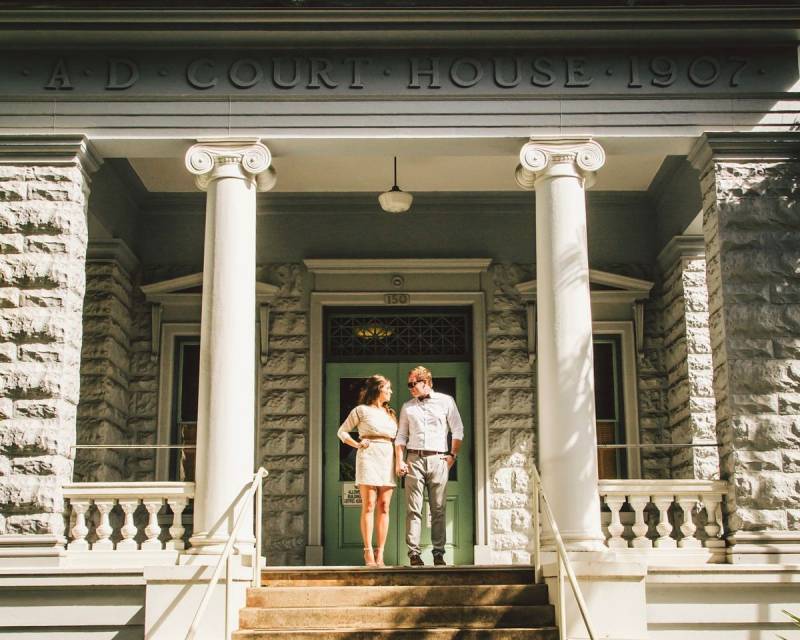 Why an elopement and why Hawaii? We booked our trip to Hawaii over the summer— our first time traveling to the Islands! A couple weeks after booking our trip, the common saying, "When you know, you know" never seemed more clear. We simply thought, "Why not get married there?"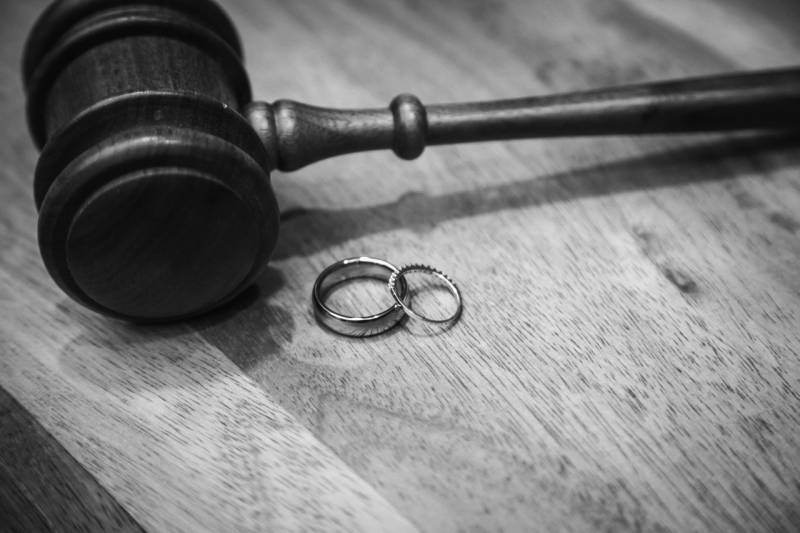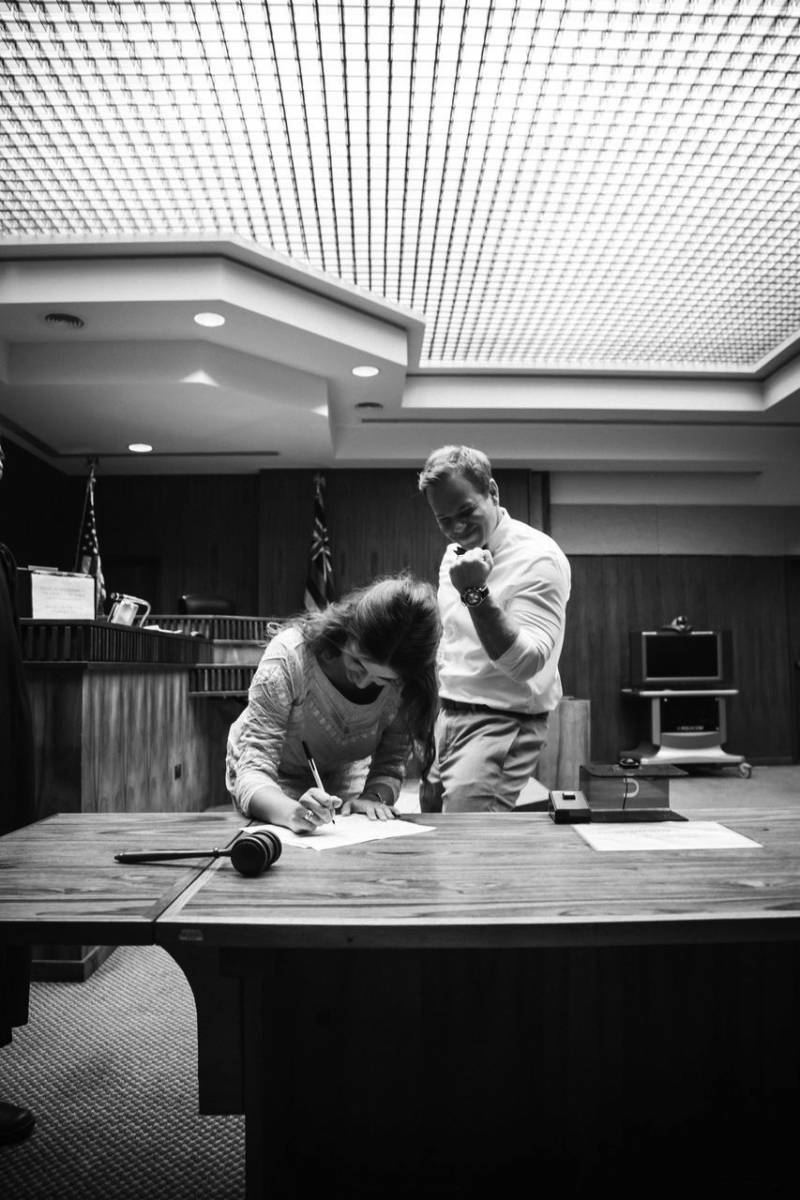 We'd love to know how it felt that day at City Hall. It was amazing— Maui's City Hall was so accommodating and relaxing. We had breakfast together that morning, got ready in different rooms and met in the hotel lobby.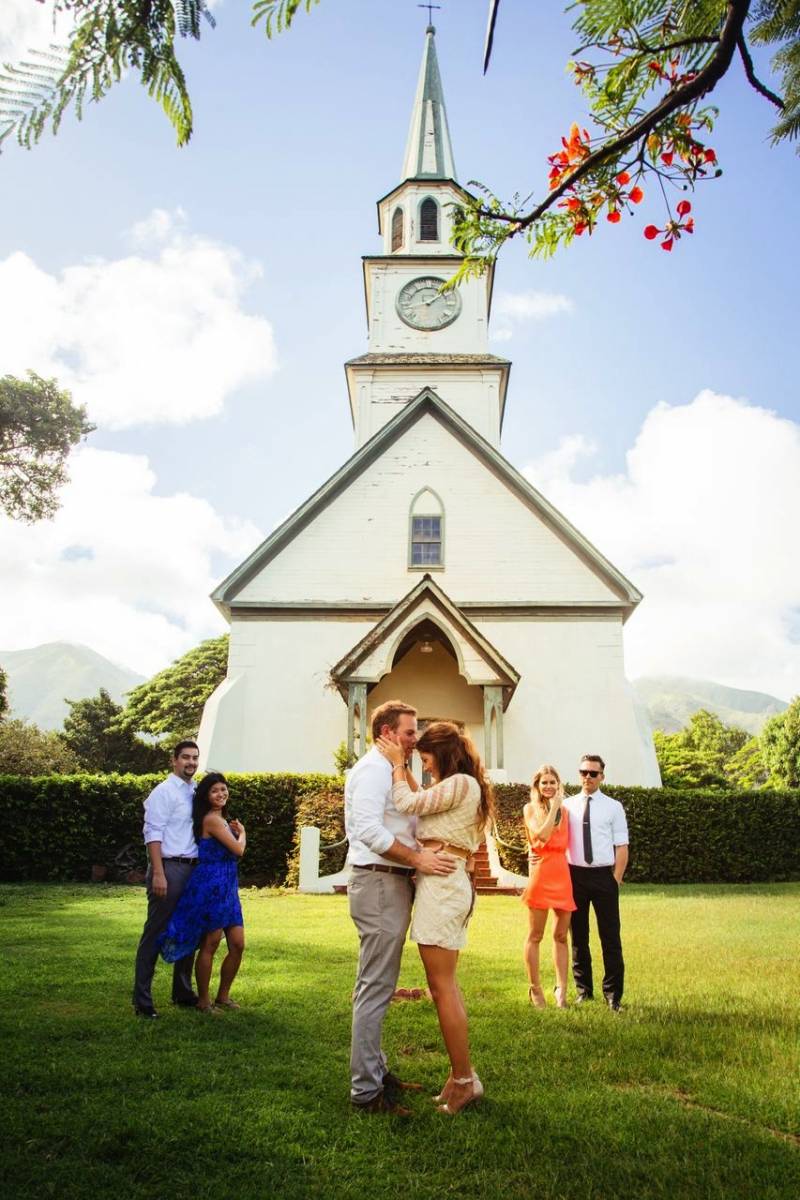 What did you do in the moments after you got married? We walked around the town of Wailuku looking for spots for photos. Our amazing photographer drove us to the forest where most of the pictures were taken. We like to say it was the most romantic place we could have imagined and I will be forever grateful that Chris Evans took us there.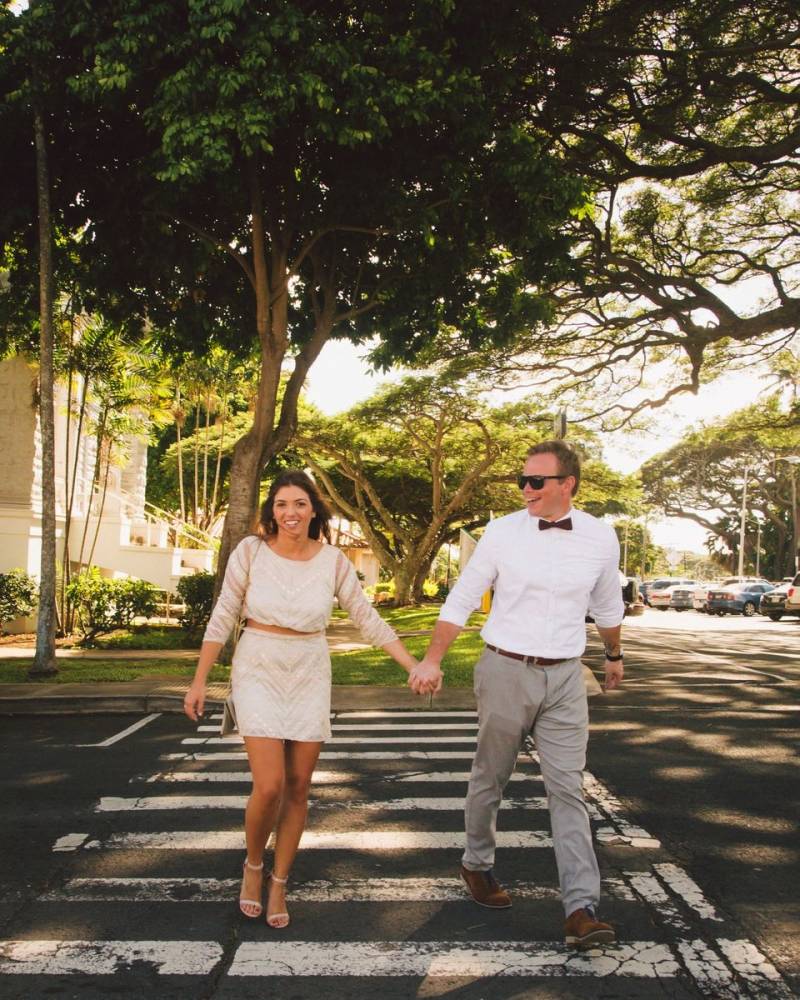 How did you decide on your look for the day? I wanted a really natural look so I did my own hair and makeup. I wore a simple beaded lace dress by Free People.