The Love Story
"Daniel and I met while we were living on the East Coast, in Washington DC. We had originally planned a big New Orleans wedding with the typical trimmings, but two life changing opportunities came up after we got engaged. First, a job offer for me to go work with an Olympic Gold Medalist in Florida (I am an equestrian) that I could not say no to. So while Daniel stayed in DC, I packed up some basics and went to Florida. While there, Daniel received a job offer in San Francisco which we also could not say no to! While I worked in Florida, Daniel packed us up and moved us across the countr. I joined him three months later. It was a lot of "new" all at once, but we had been apart for so long that we really didn't want to postpone our lives any longer. We decided to save some (a LOT) of money, and just have our own perfect day, our way."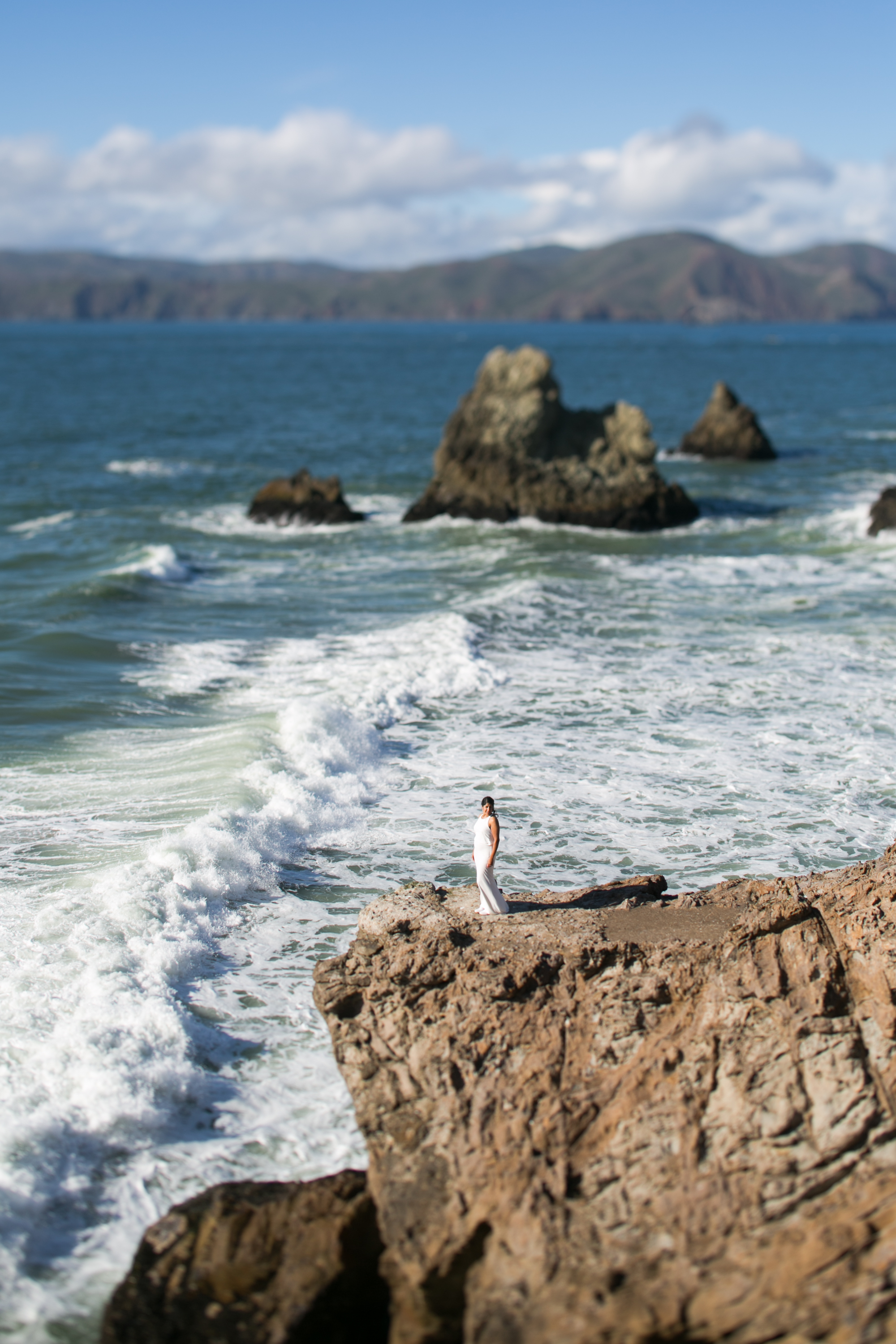 The Elopement
"We decided to elope in San Francisco to mark the beginning of our big West Coast journey here together. We picked a Tuesday afternoon in early April, and had just our immediate families with us: Daniel's parents and brother from Jackson, MS and my mother from DC, and my grandmother from London, as well as our close family friend who we had as our officiant. Turns out you only need a few weeks to put together a perfect day when you keep it simple!
I'm sure our day was by no means traditional, but it was perfect for us. We sat around our apartment eating a pasta salad lunch that Daniel had made for us, before I did my own makeup, and he zipped me into my dress. Then we packed an umbrella (and the rings!), and hopped in our car to head to the location. We thought, if anyone sees us in the elevator they will definitely be confused! Oh, and all that money we saved by eloping? We used it on a dream honeymoon in Hawaii!"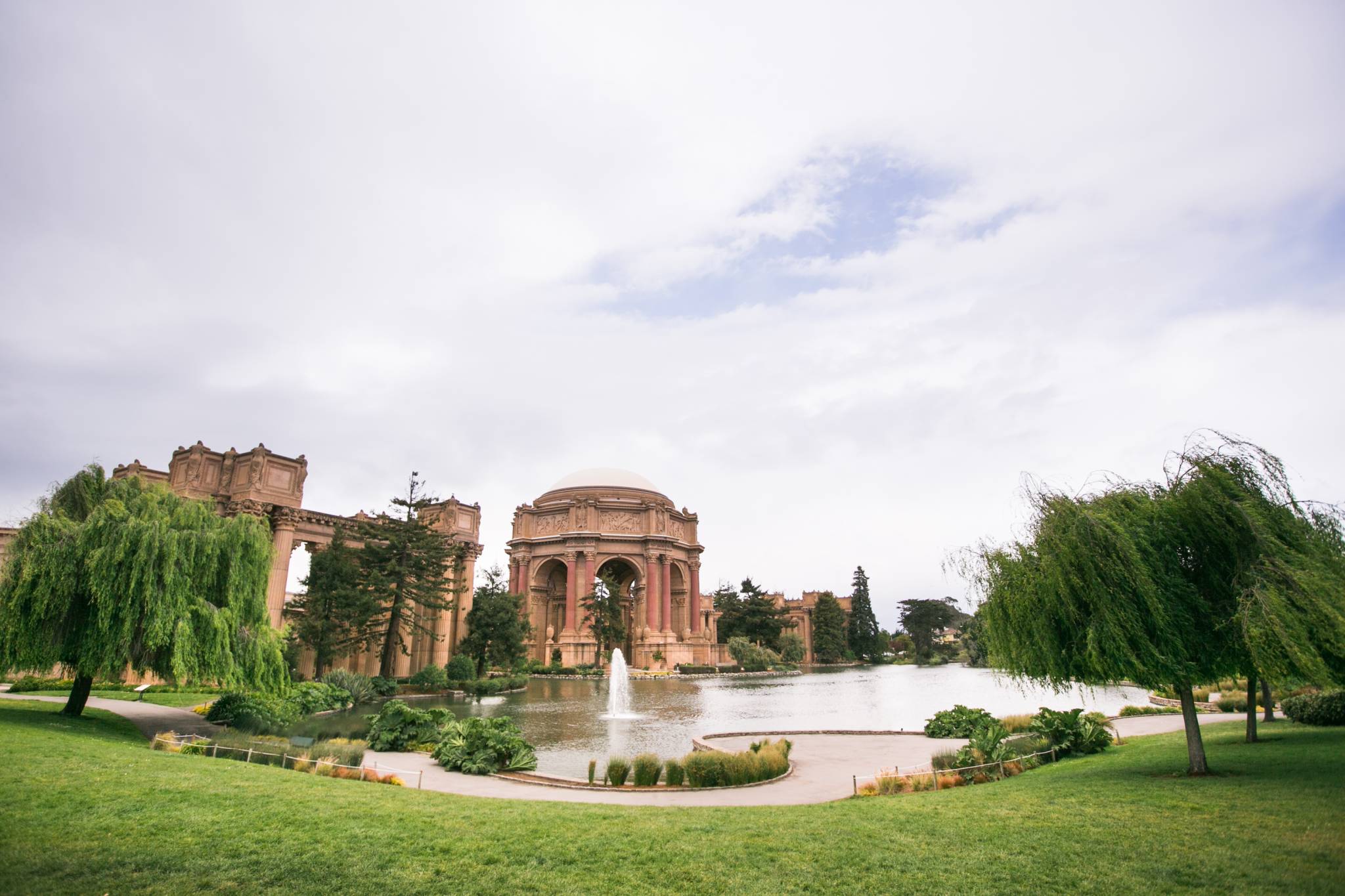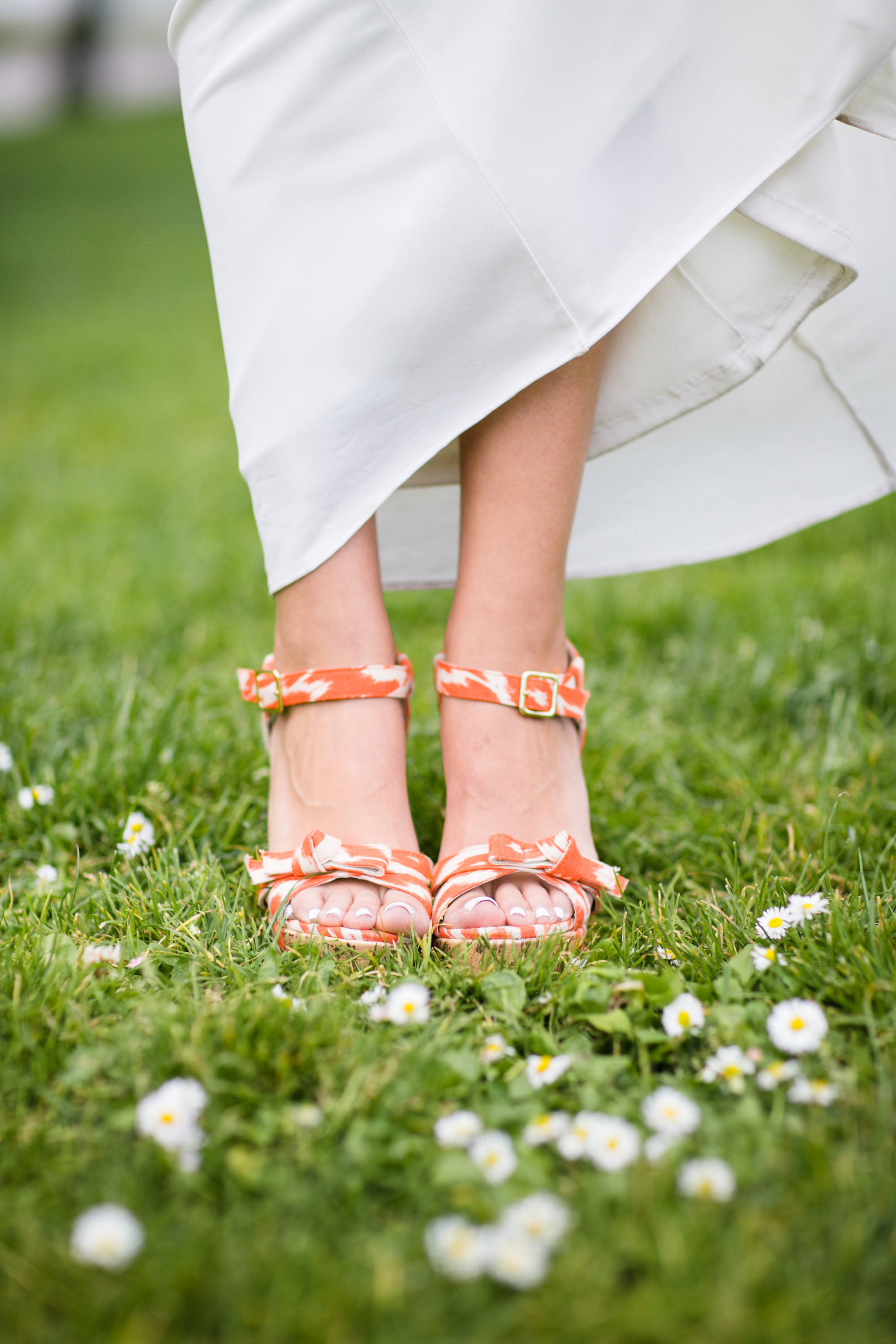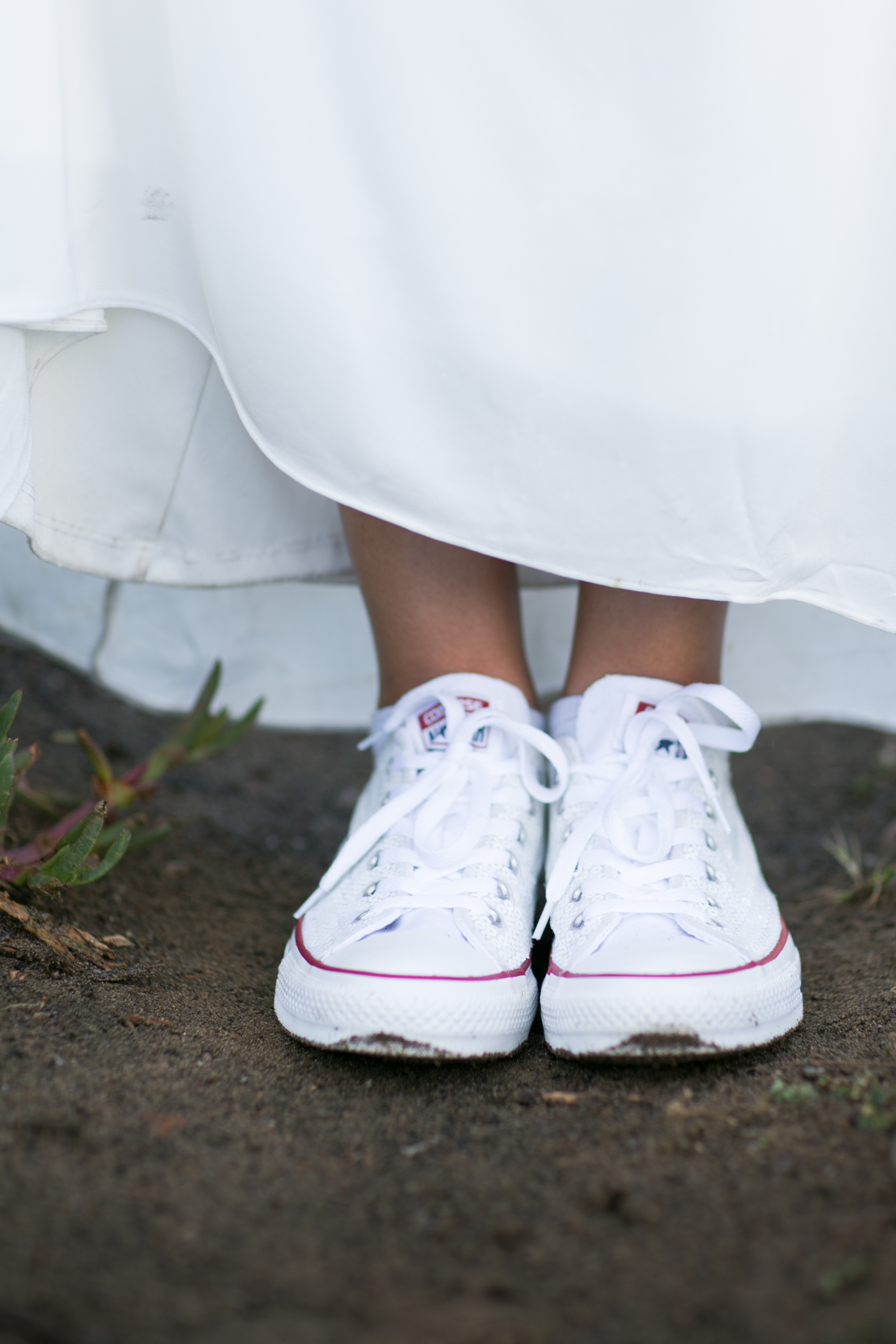 The Location
"We spent two days exploring the coast for possible locations nearby, finally settling on Lands End for its stunning views of the Marin headlands. When a last minute rain storm threatened, we switched locations to the Palace of Fine Arts--a quick text to our brilliant photographer was all it took! We were still able to go to Lands End after the ceremony for some private photos. We love both the magical architecture and Grecian beauty of The Palace, as well as the rugged Pacific landscape of Lands End. They both made for a breathtaking backdrop and we knew it would make for some truly memorable photos!"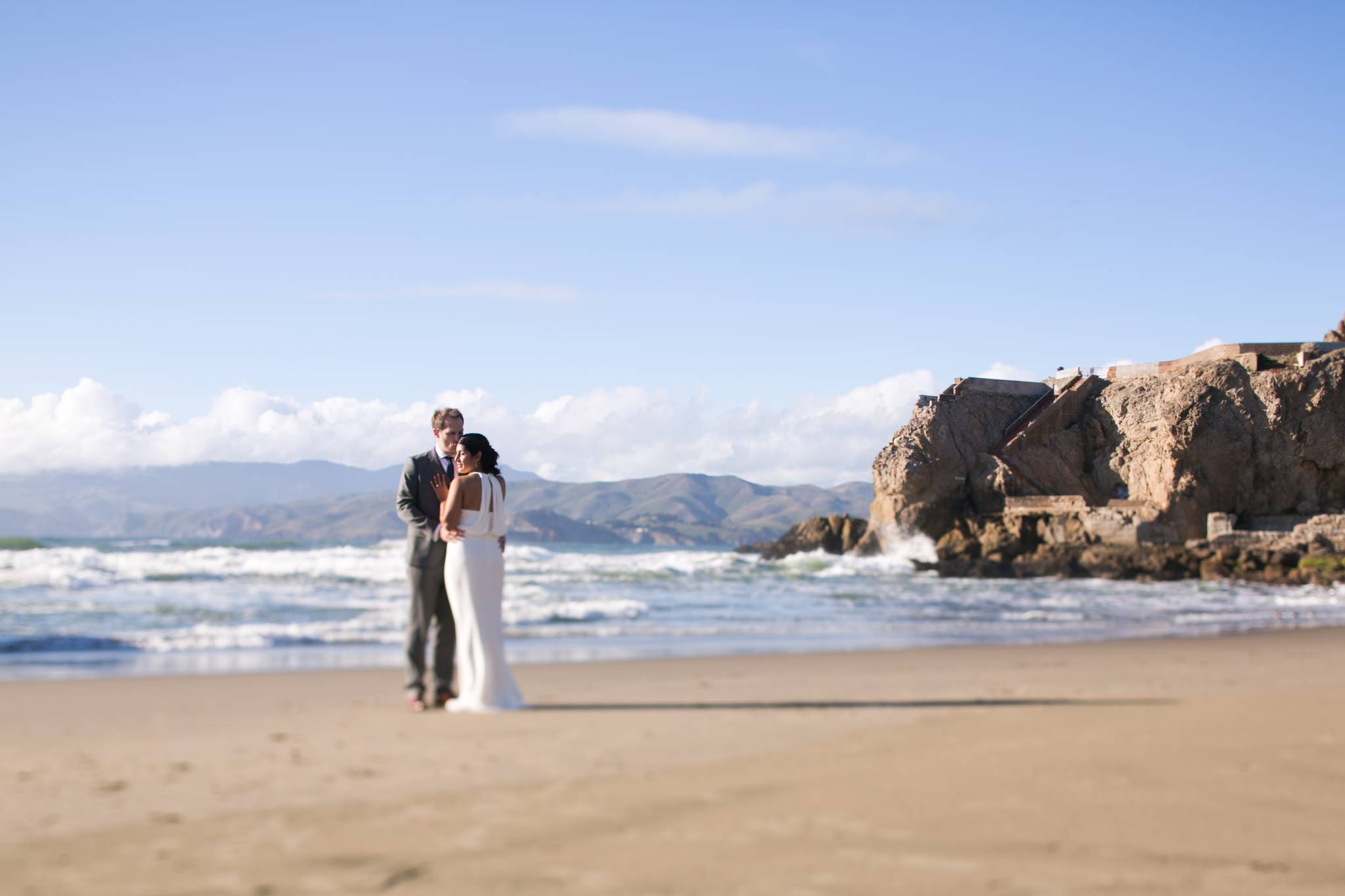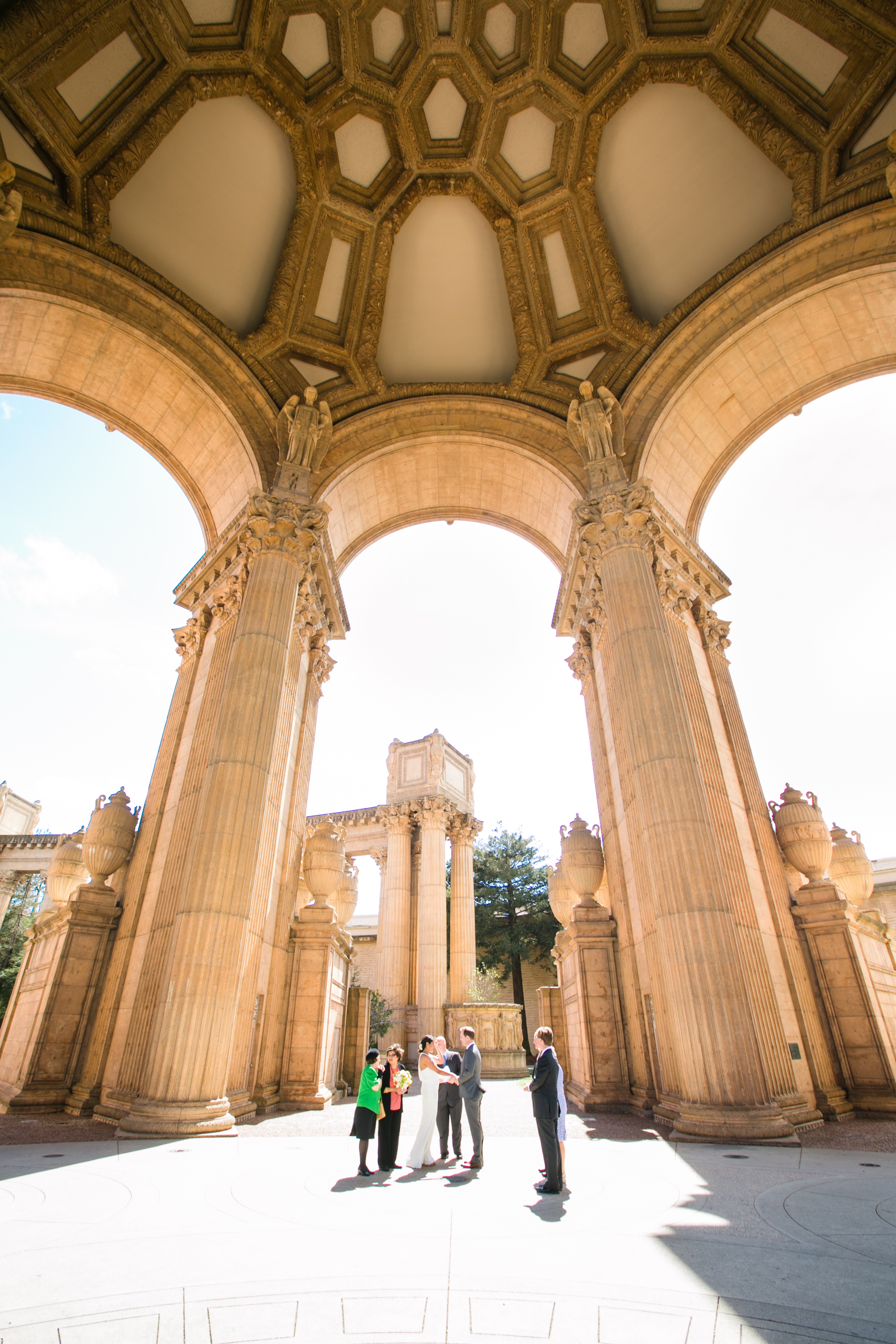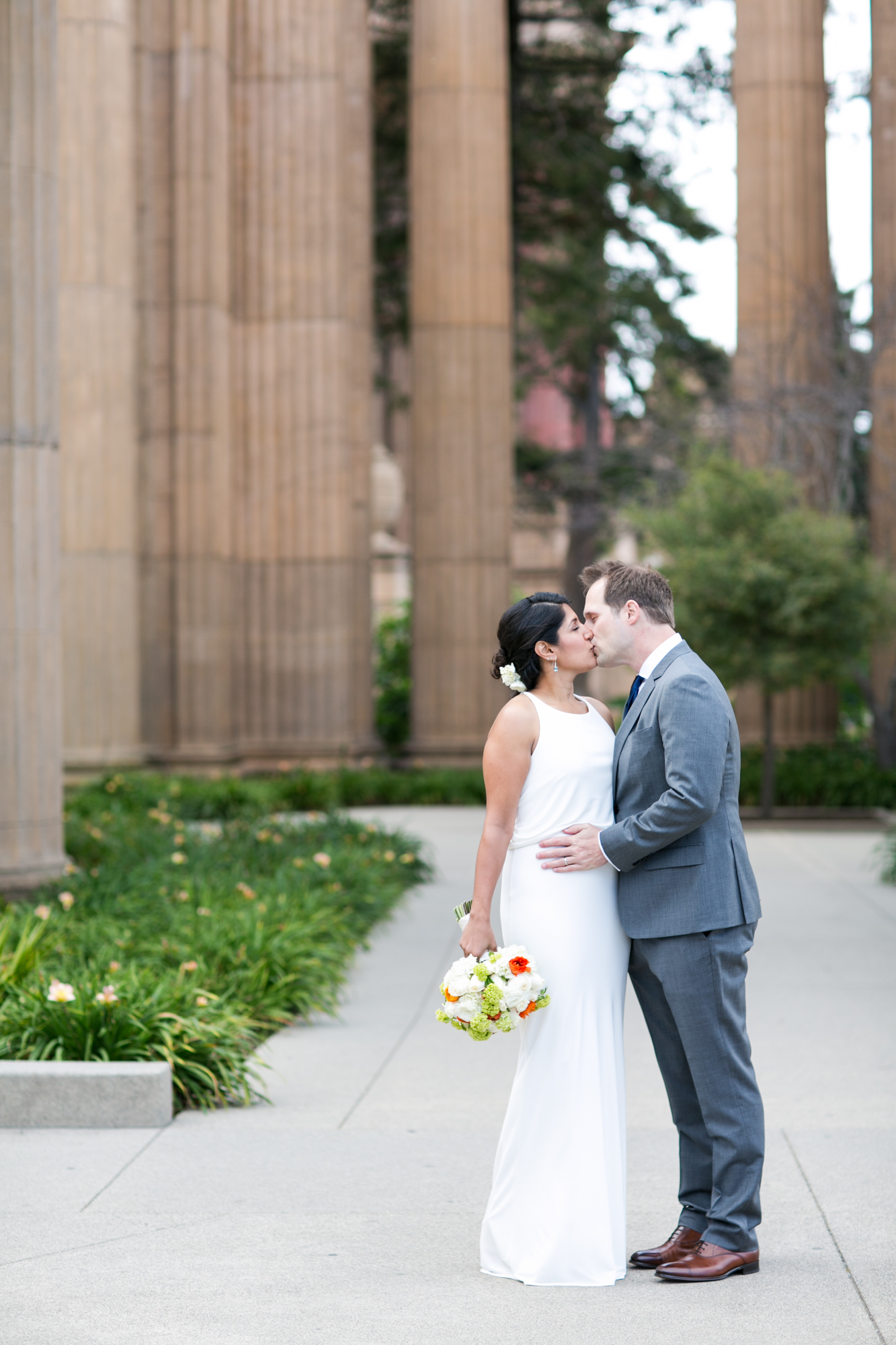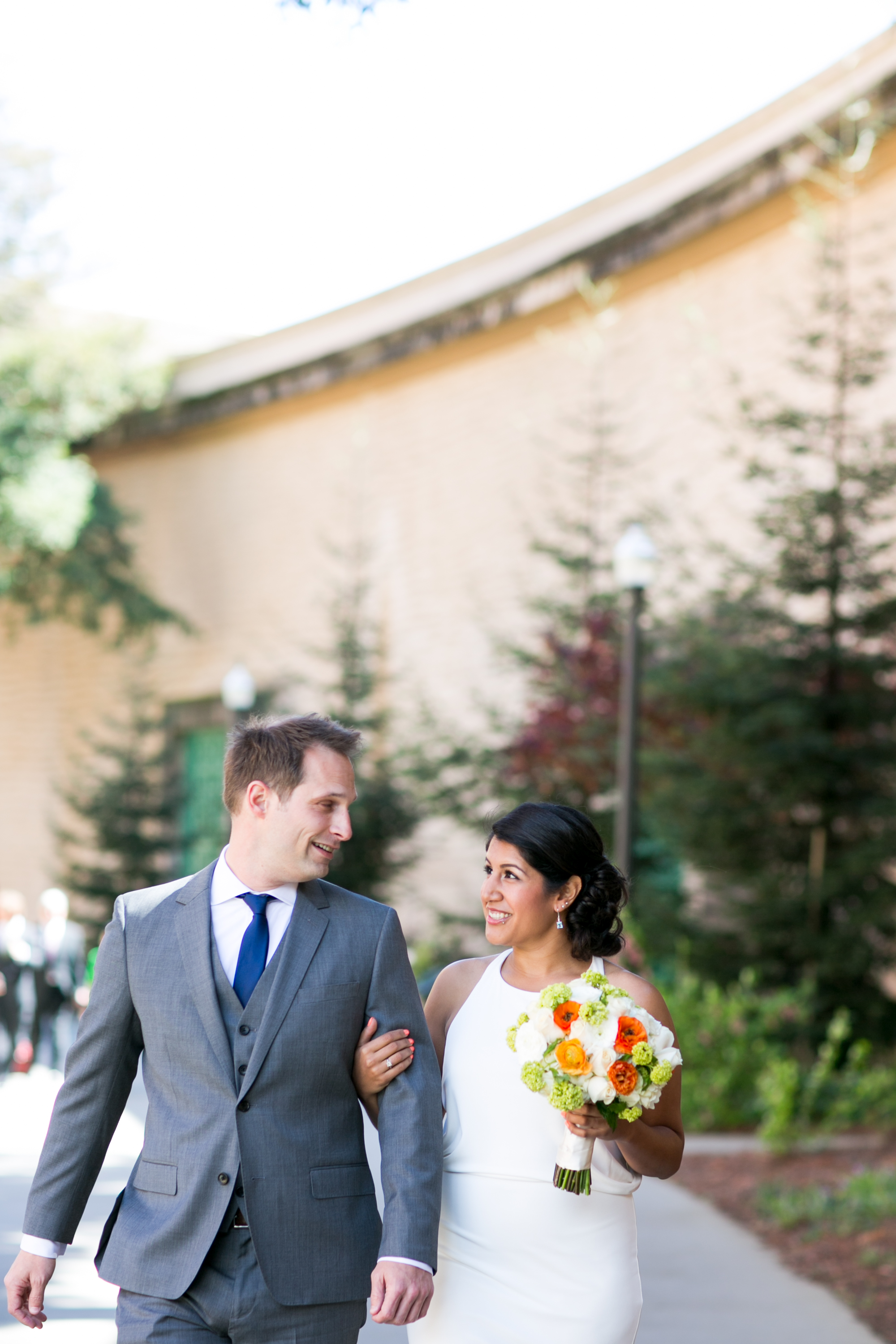 The Dress
"Ironically, my Grecian style dress, by Badgley Mischka, fit in perfectly with the architecture of the Palace, but I had originally selected it because I loved its easy, free-flowing shape ( I didn't want to feel encased, just very free and easy), just like the spirit of our day. Under my dress, I wore white sequined Converse Chuck Taylors, which were perfect for Lands End, as I had to do some climbing down steep rocks to get some of the shots!"