The creators of Marke NYC are fully aware of how time-consuming wedding planning can be. And when it comes to picking out a wedding band for the groom, the options are endless and sometimes overwhelming. This is why we love the concept of Marke. It completely simplifies and streamlines the process.
Marke is the perfect option for the groom who wants a timeless wedding band, but doesn't want to spend hours searching for it. Marke has created two signature designs in 3 different widths. Each is available in either yellow, white, or rose gold.
The best part about Marke is their Home Try On Kit! They will send you a box with 6 rings so you can try out each of their styles, widths, colors, and finishes. They will even handle the shipping both ways and include a finger sizer for good measure. Once you decide on your ring size and style, they will ship it straight to your door. There is no need for those awkward trips to the jewelry store or interactions with pushy salespeople. Trust us, this is as convenient as it gets!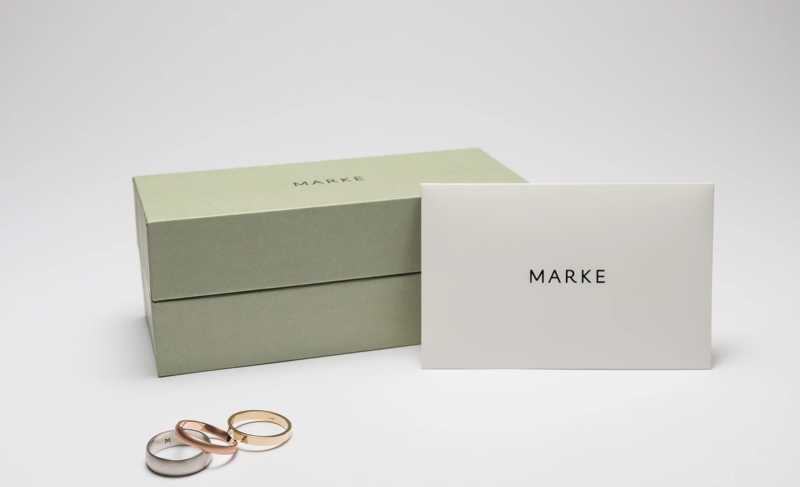 If you are interested in getting a Home Try On Kit sent straight to your door, you find more information on https://markenyc.com/.