Seattle sweethearts Evan and Jordan ditched the formality of a traditional wedding and hopped a plane to Kauai with a handful of their closest friends to wed barefoot on the beach. The bride tells us, "We spent the day with some of our best friends laughing, enjoying lots of delicious food, swimming, and gathering flowers. That afternoon we all walked to the beach and as the sun shone down and the waves splashed upon the sand, Evan and I promised our lives to each other. It was truly and simply the most special moment in my life. The day was more perfect than either of us could have imagined!"

The Proposal
"In November of 2013, Evan and I took a two-week road trip in our VW van. As the sun set on the third day, he proposed to me in Arches National Park. It was exactly what proposal dreams are made of! When we got home from that trip we excitedly started to plan things out and looked at wedding venues. I even went with both of our moms to David's Bridal and found a beautiful dress. It was a wonderfully special event that I am so thankful I got to share with them since we didn't get to share all of the mom moments that go along with a traditional wedding. Shortly after I got my dress, things started to slow down in the whole wedding department. The main problem was that we couldn't find a venue that we liked that wasn't booked out for the next two years. Then life happened. We relocated to a new city where we bought our perfect, little house and started new jobs. All of our free time (and money) went in to fun home improvement projects which brought all that was left of wedding planning to a halt."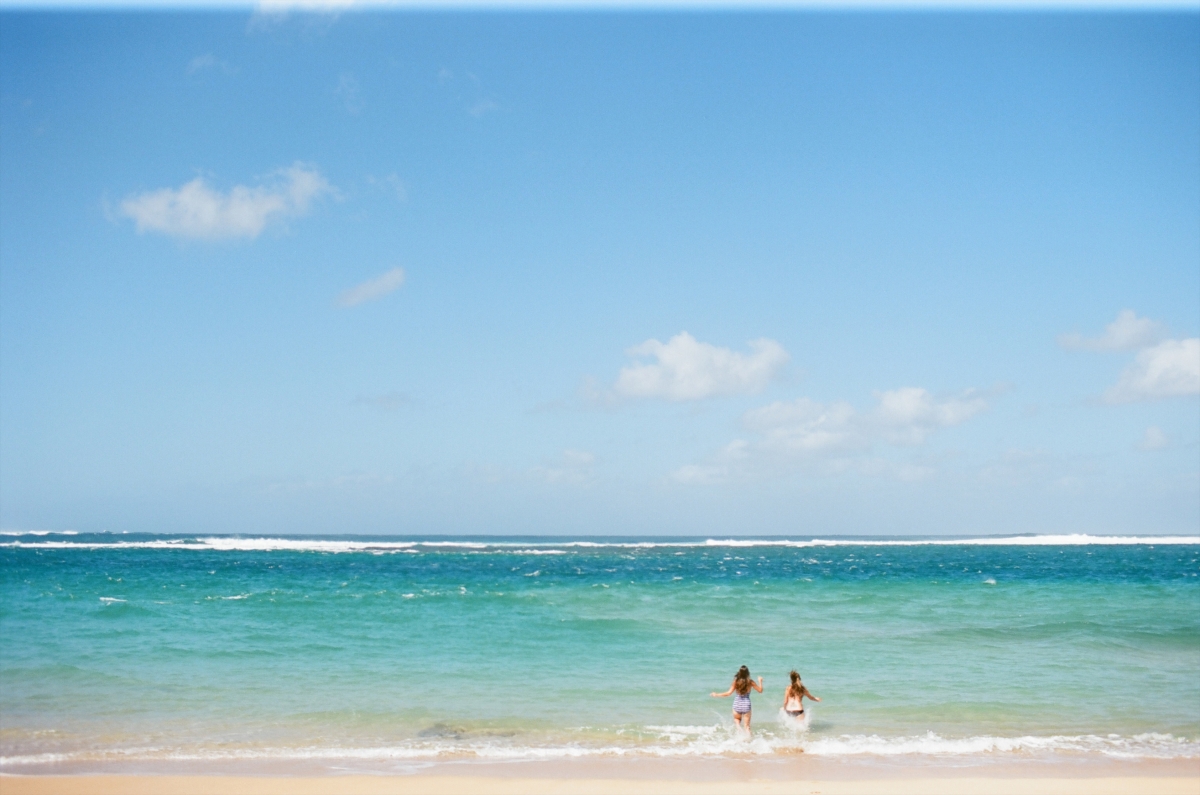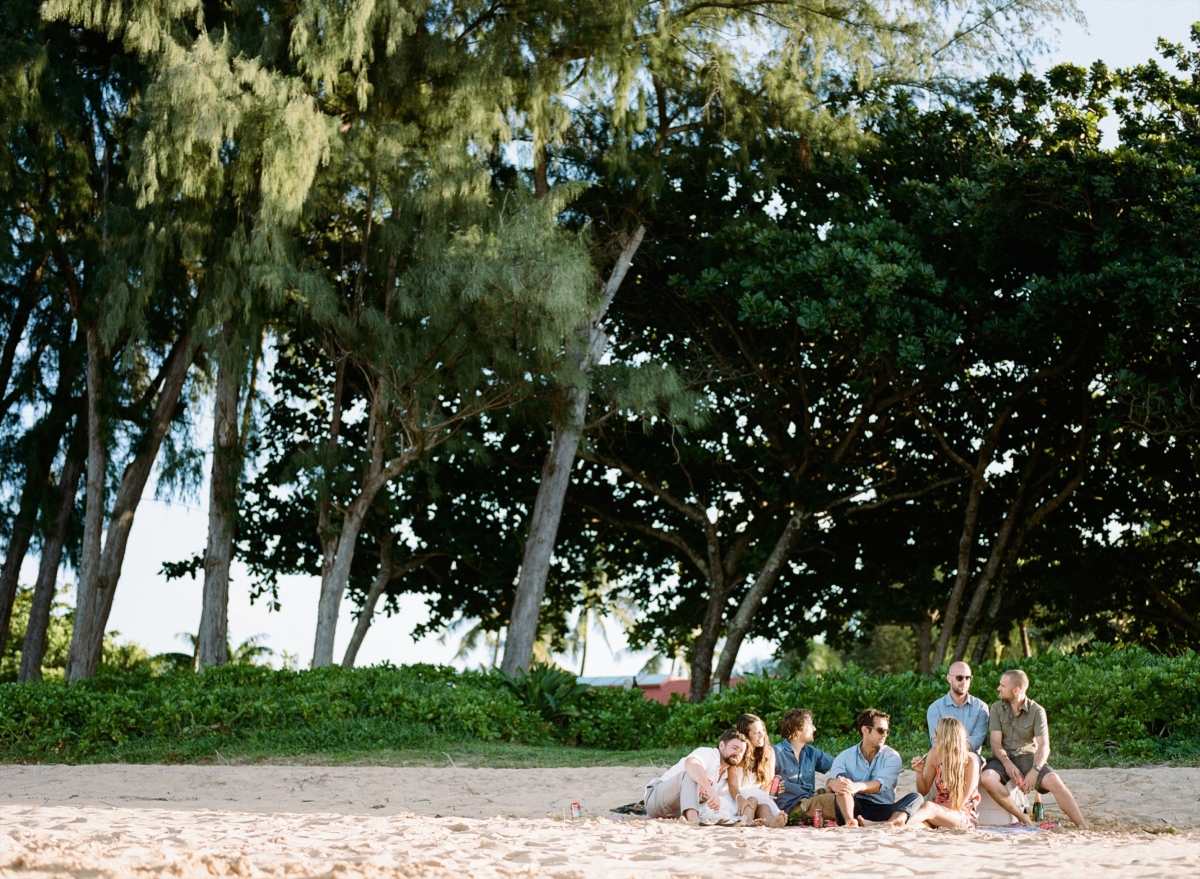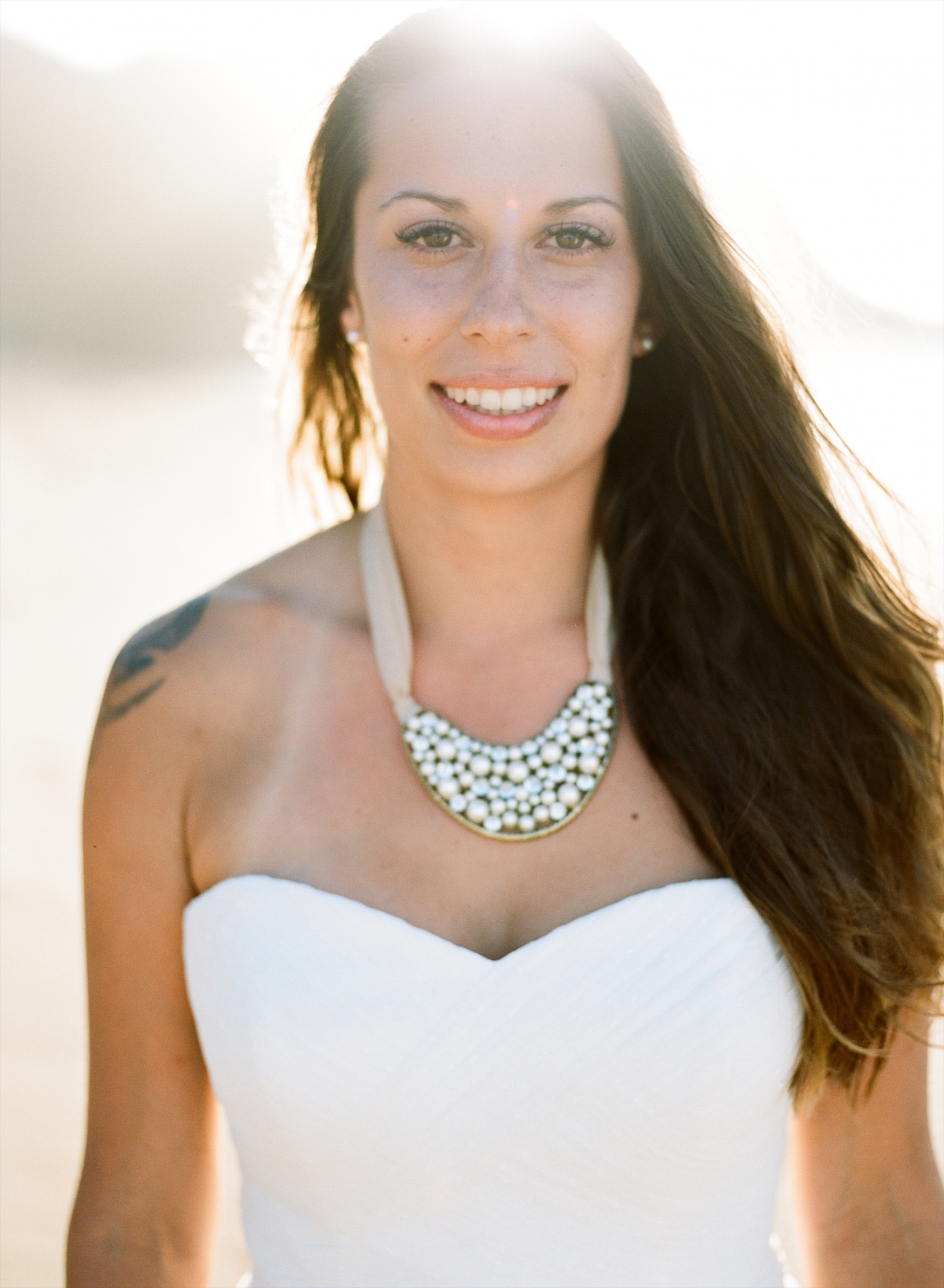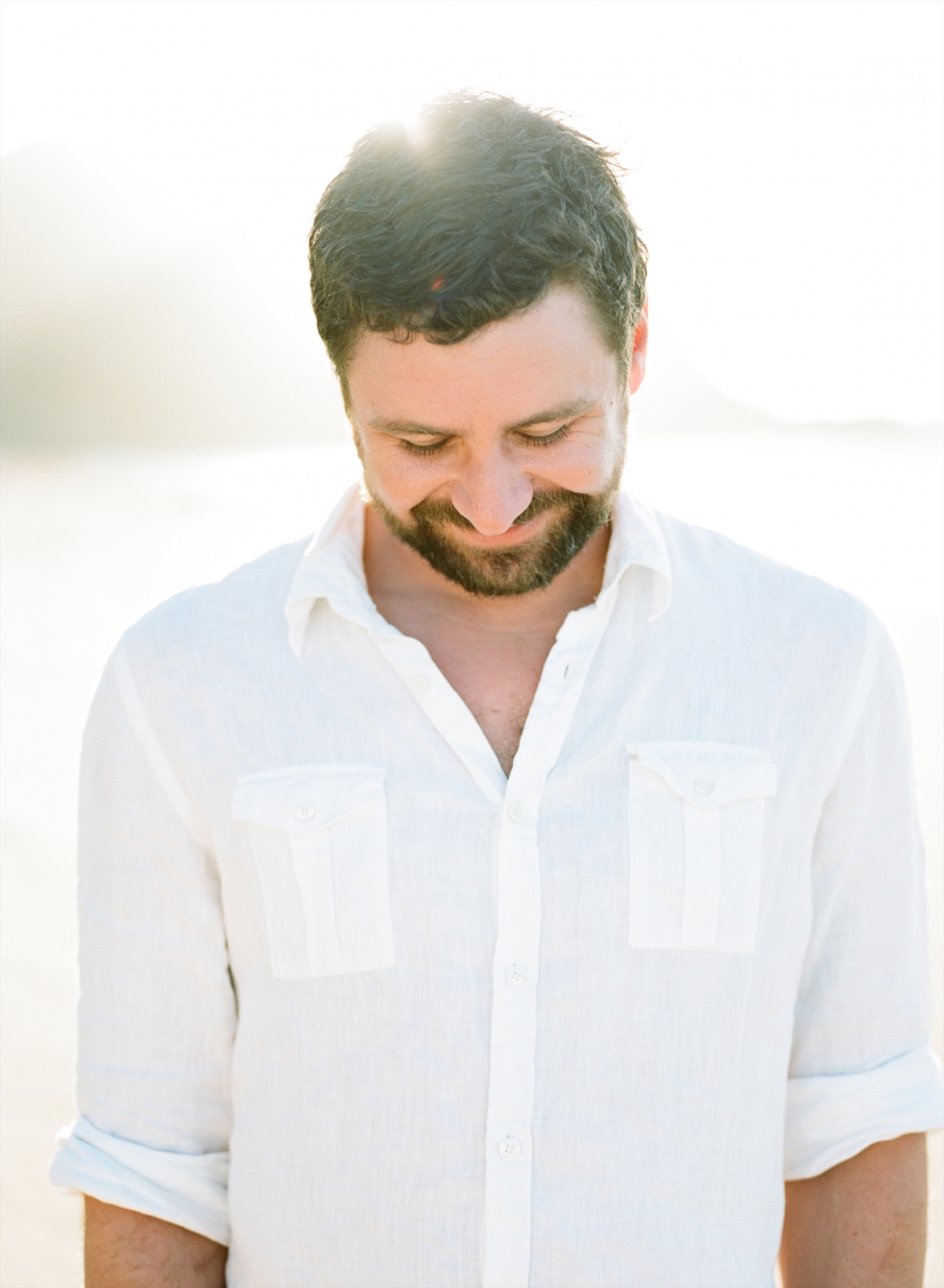 The Elopement
"We both were still really excited to marry each other and had agreed that we didn't want to wait and plan some big wedding out. There is a lot of stress that goes along with planning a traditional wedding that we both weren't up for. We really just wanted our wedding day to be a leisurely, casual, love-filled event...like wake up, roll out of bed, throw a dress on kind of casual. Plus we weren't really in the position to spend the kind of money that goes along with a wedding (even DIY can still be costly). We had even talked about just going to the courthouse. After a bit more deliberation though we decided we should find somewhere beautiful to run away to and tie the knot. What better reason to take a vacation?"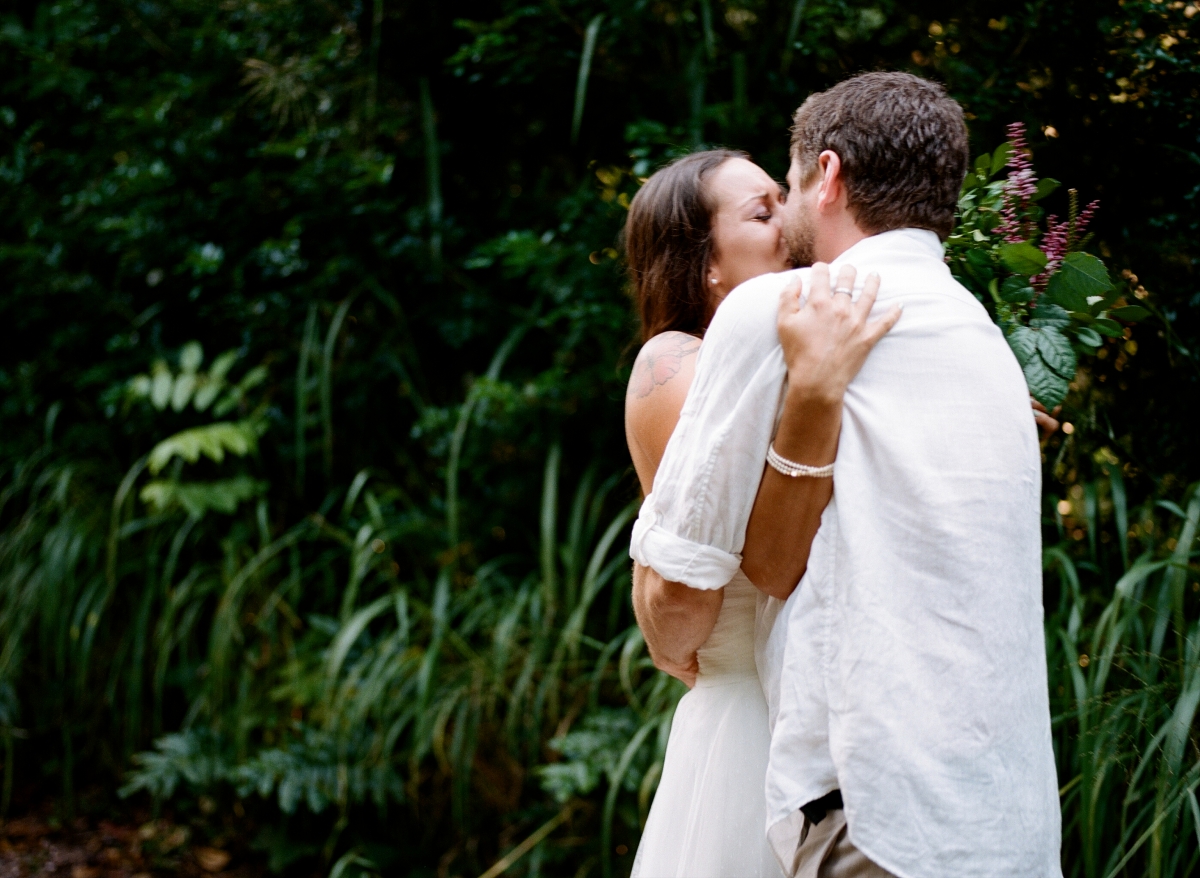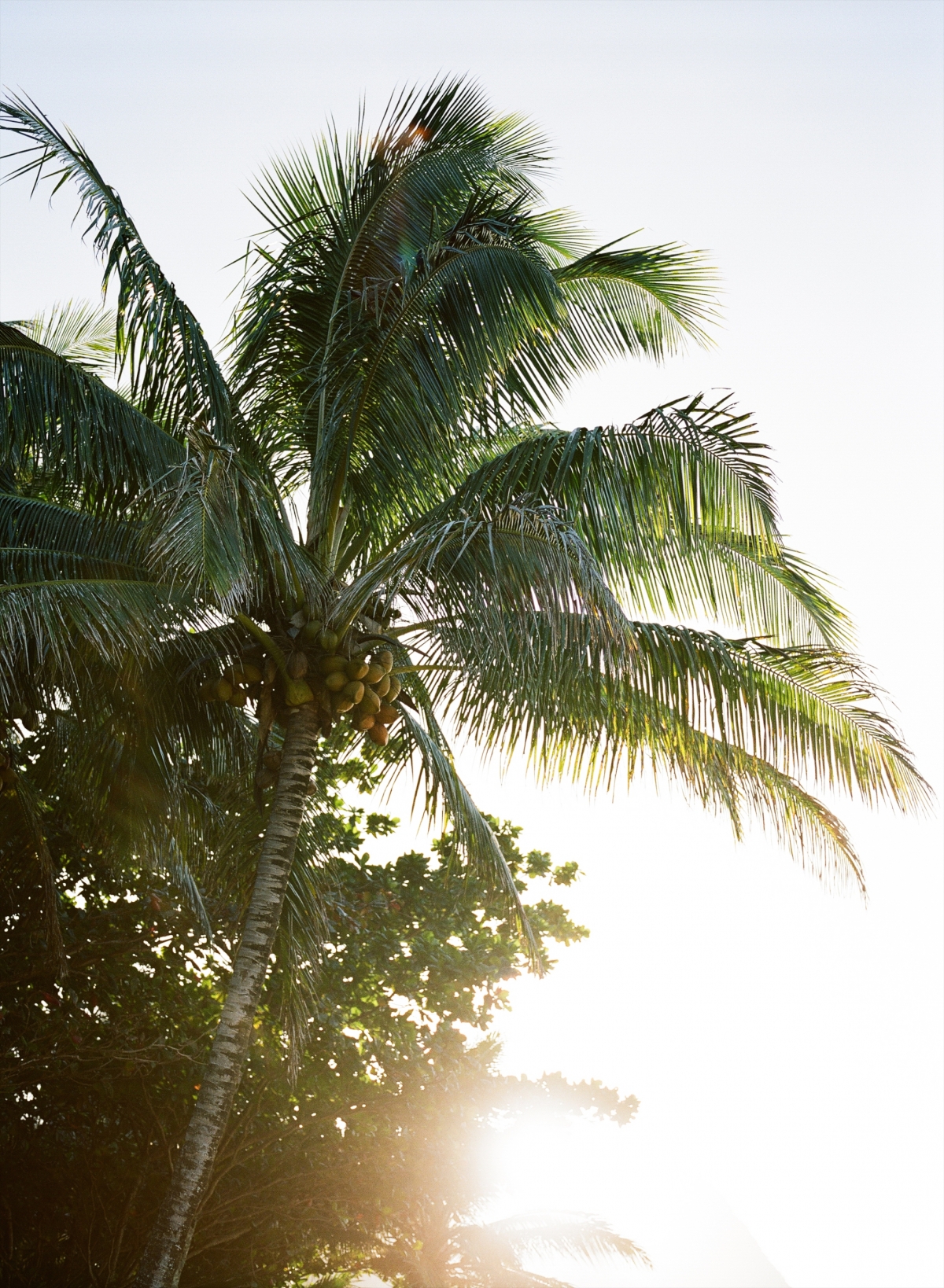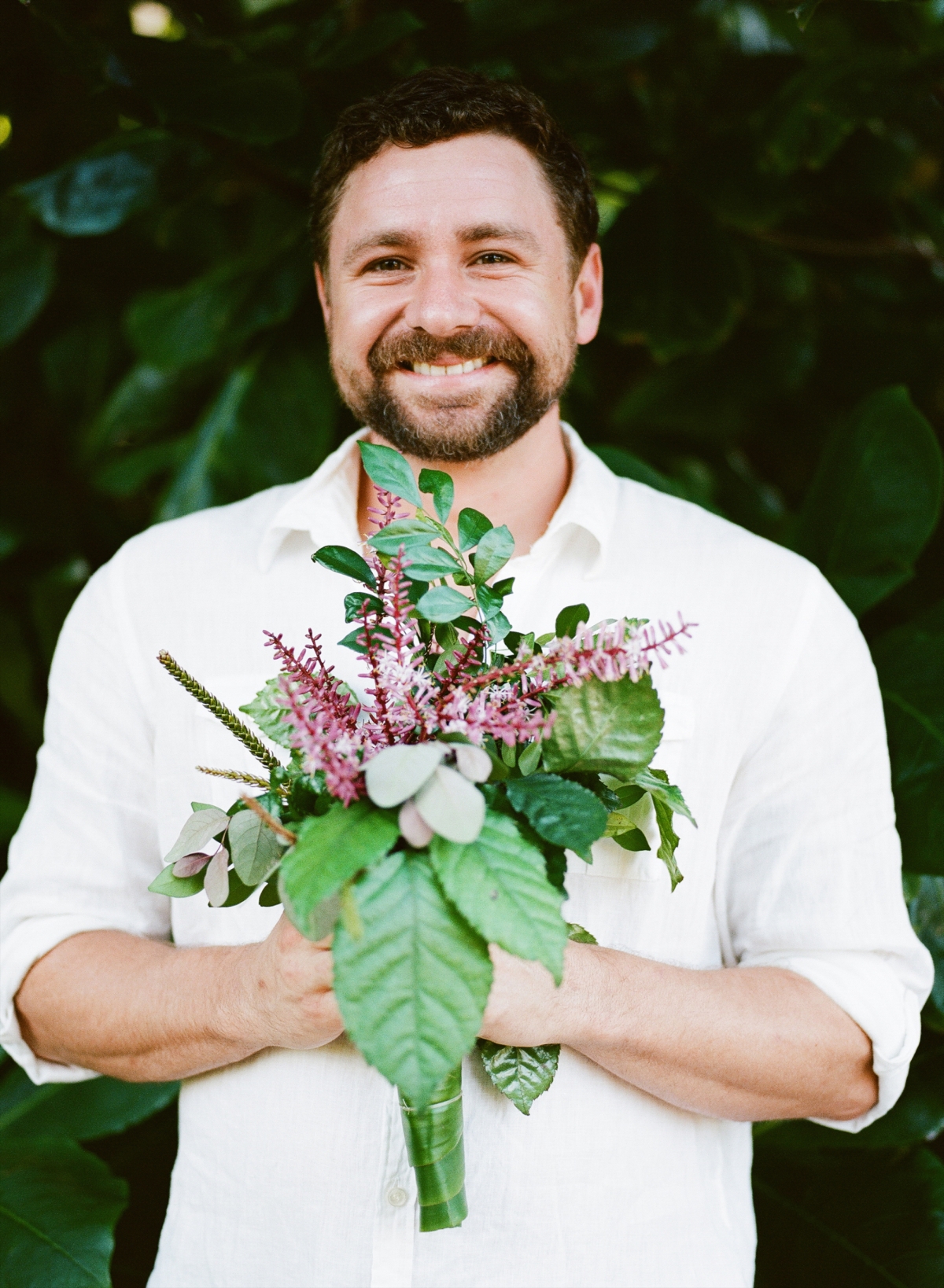 The Location
"We chose Kauai for a handful of reasons.--we wanted to be able to camp for most of the trip so we were looking for someplace warm and tropical since it was fall. Evan had never been to that island before but I had visited there as a child and had extremely fond memories of its beauty. We also didn't want to have to travel far as it was a last minute plan. A quick direct flight from Seattle helped seal the deal. To ease the time surrounding the ceremony we rented a house for a few days. Once that was booked, we assembled a small team made up of our closest friends. One couple were the witnesses and the other couple were our very talented photography team. Then there was my younger brother (the blood relative) and our friend Sean (the officiant)."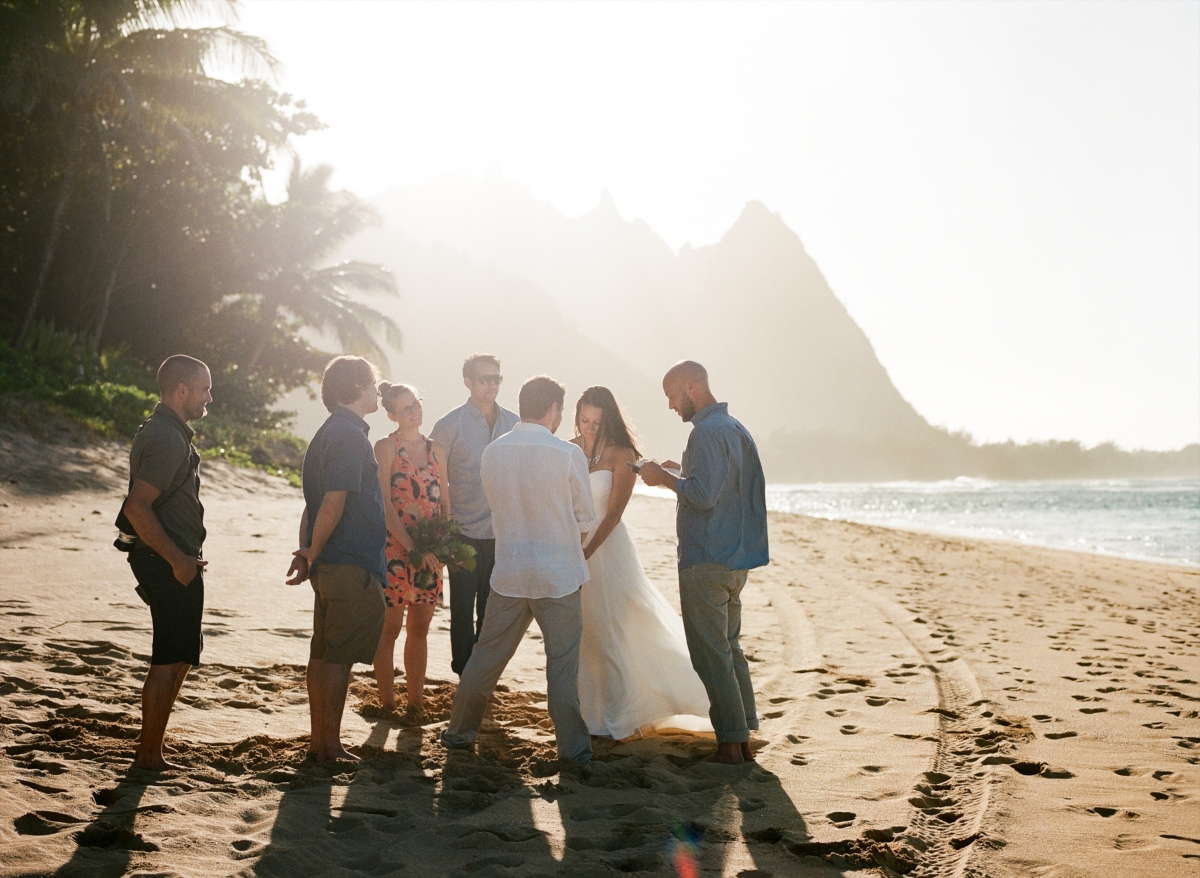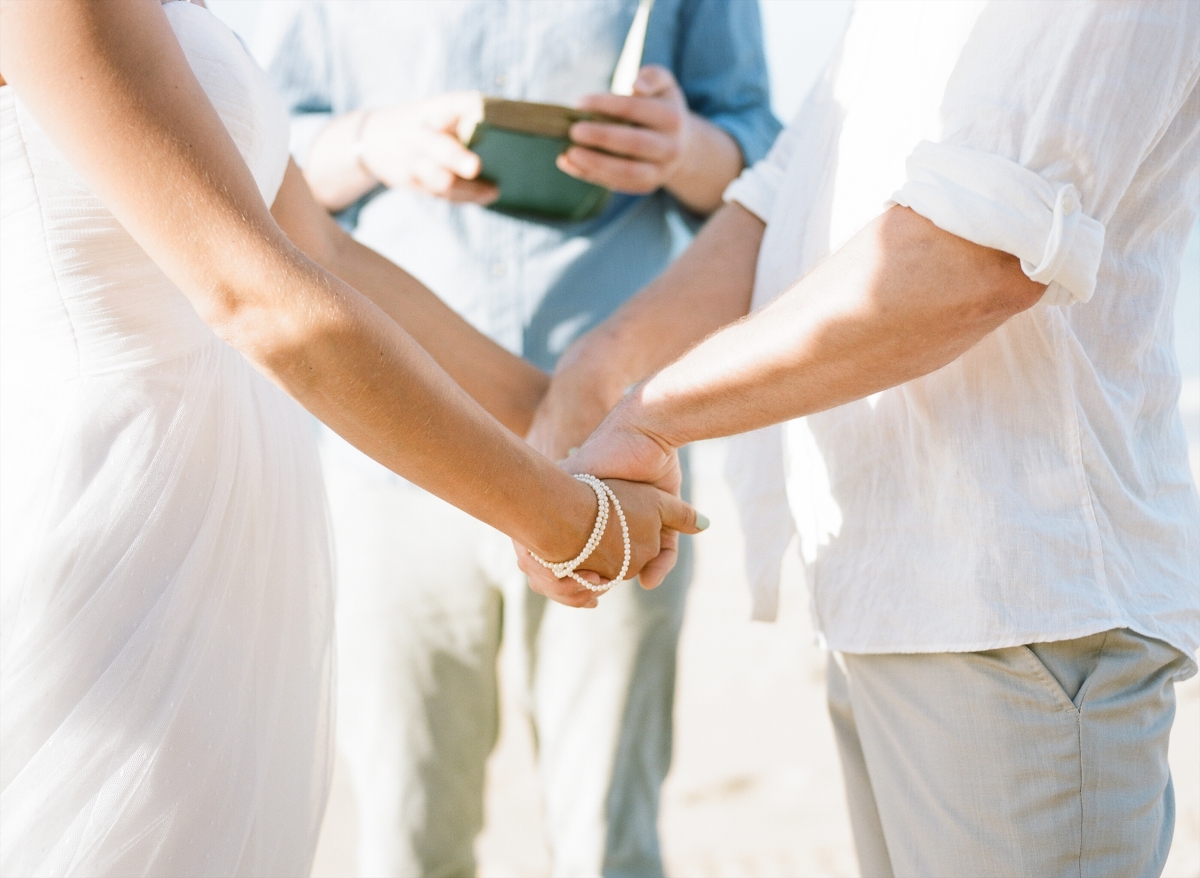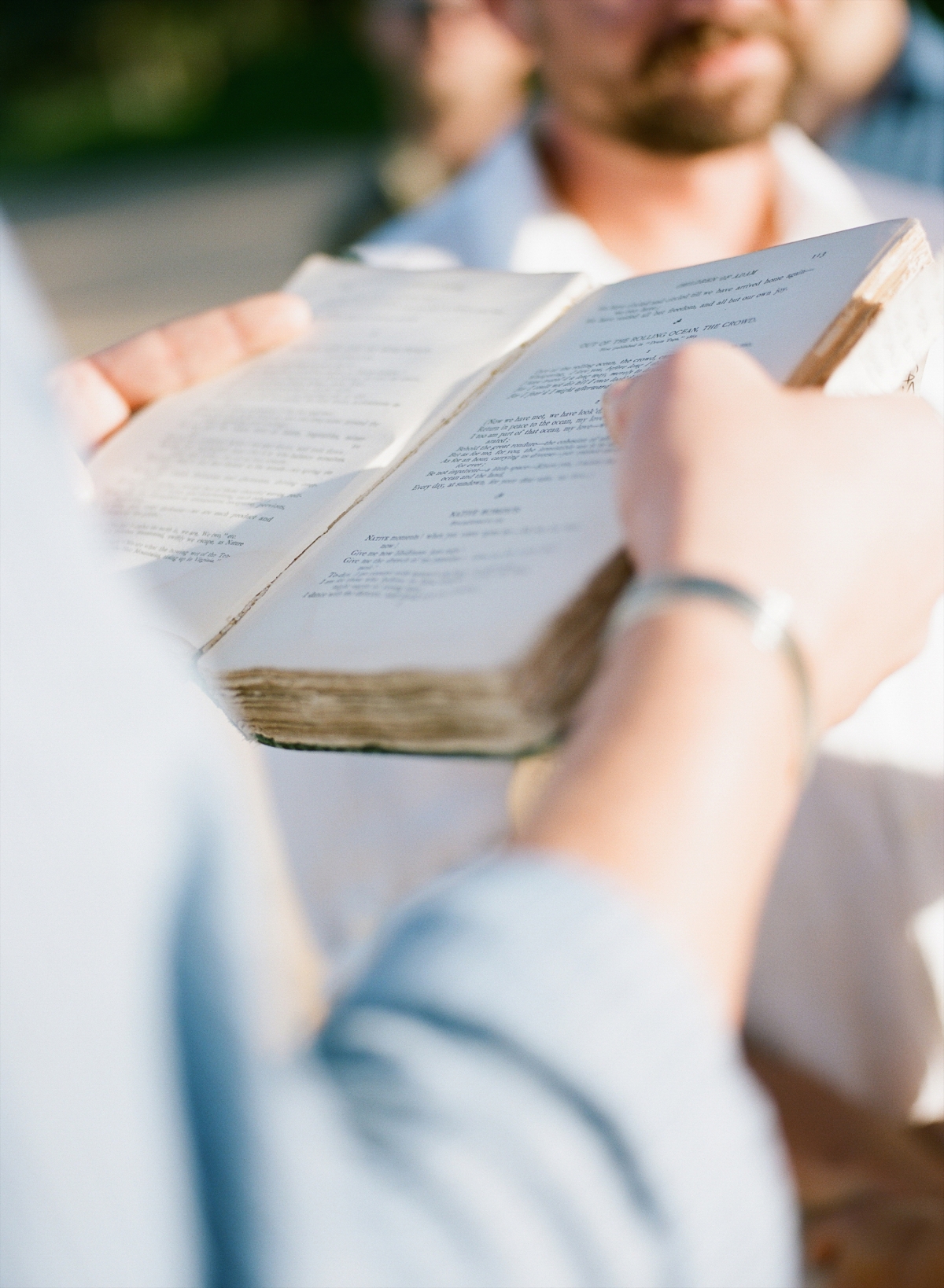 The Celebration
"A few weeks later we all met in the Hawaiian Islands for what was, hands down, the best vacation of our lives. We spent 11 days adventuring around Kauai making some of the most unforgettable memories. We slept on beaches under the stars, we climbed up and down the Napali Coast and we swam countless times in the sea. We played in jungles and drank water from waterfalls. We made wonderful new friends and talked late into the night over many a beer. Most of all, Evan and I continued to fall even more in love with each other.

The ceremony itself was short and wonderfully sweet. Our dear friend, Sean, was the officiant. He read a Walt Whitman poem, "We two-How long we were fool'd". The poem was read out of a very old book that Sean's father had given him as a child so it held extra special meaning to him...and us!"