Every once in a while I come across a lookbook I want to crawl inside and live forever. A prime example: Erich McVey's ethereal shoot with Melinda Rose Design. His haunting film photographs of Melinda Rose's transluscent veils and delicate adornments are reminiscent of a pre-Raphaelite painting or a tale of knights and heroines.
There is the delicious and unsettling appeal of white tulle trailing across dark, wet Oregon sand. There is a delicate strength shouldered somewhere between the model's incredible cheekbones and her tormented expression. There is dramatic setting and elegant, tortured poses. There is the sense of a story from another time. And it's all on film.
"He has an eye," says the designer. "We chose a model with a natural, timless beauty, and we kept the styling and makeup very natural. The shoot was effortless." Erich's layered work, the dark drama of the location, and the strong, story-like styling of the shoot offer a fresh foundation for the feminine wedding designs. Read on for more insights from the designer.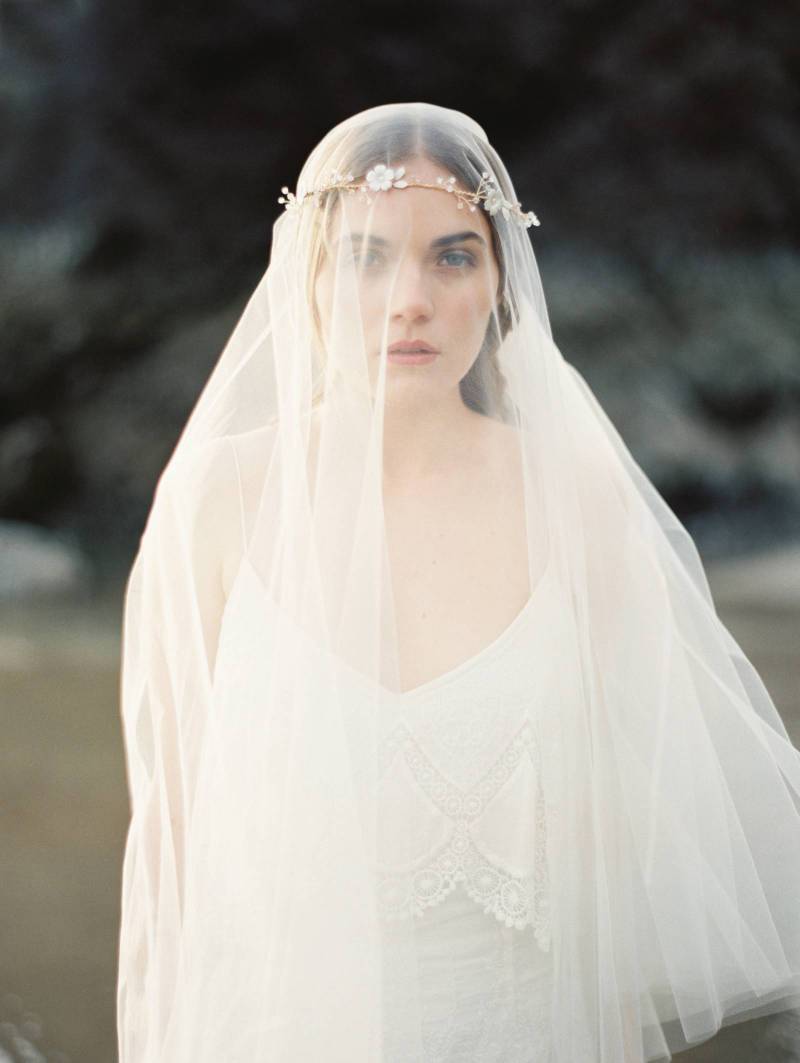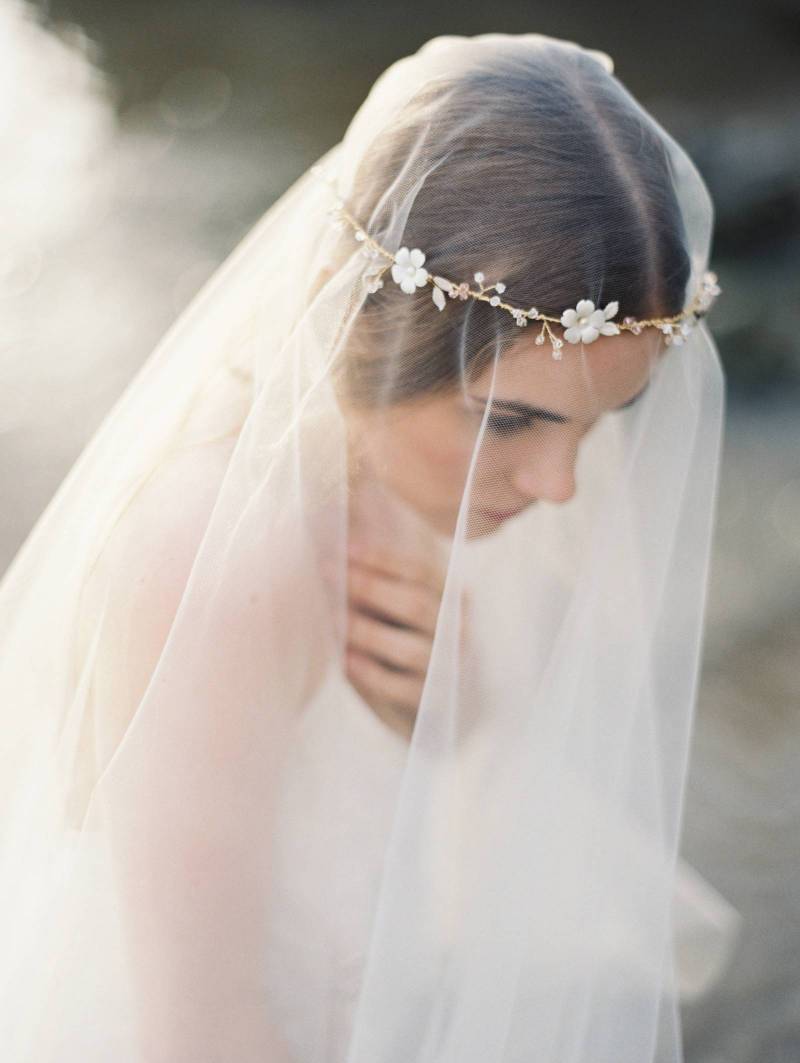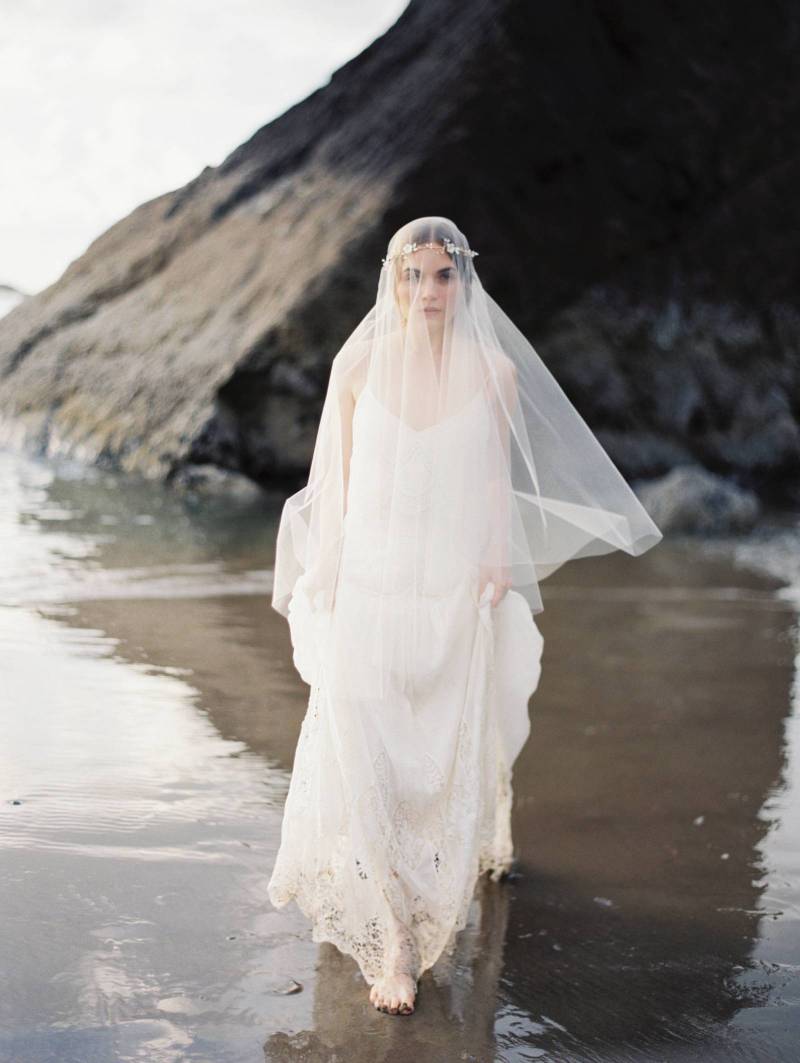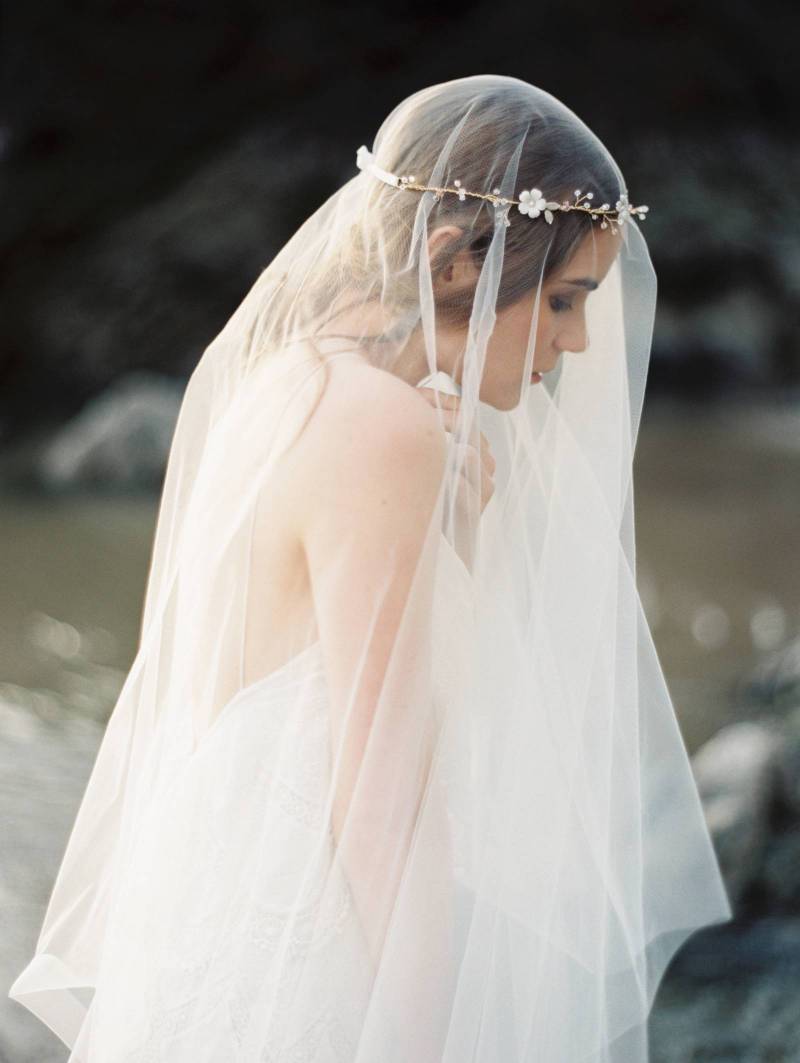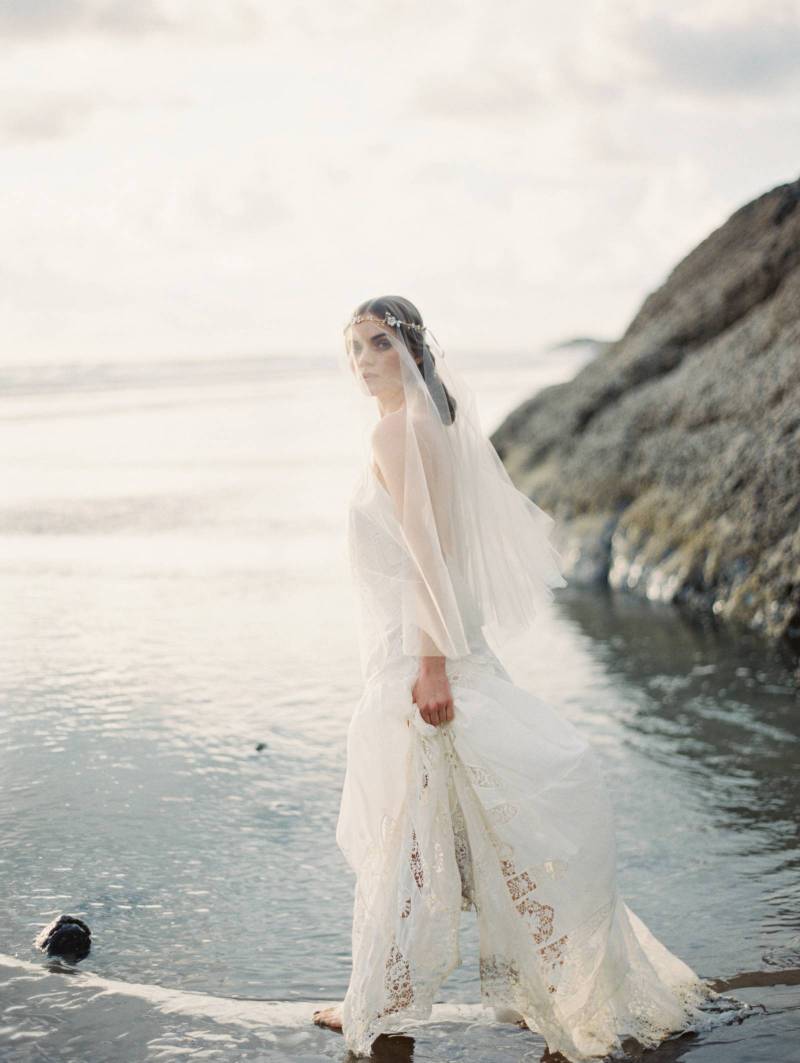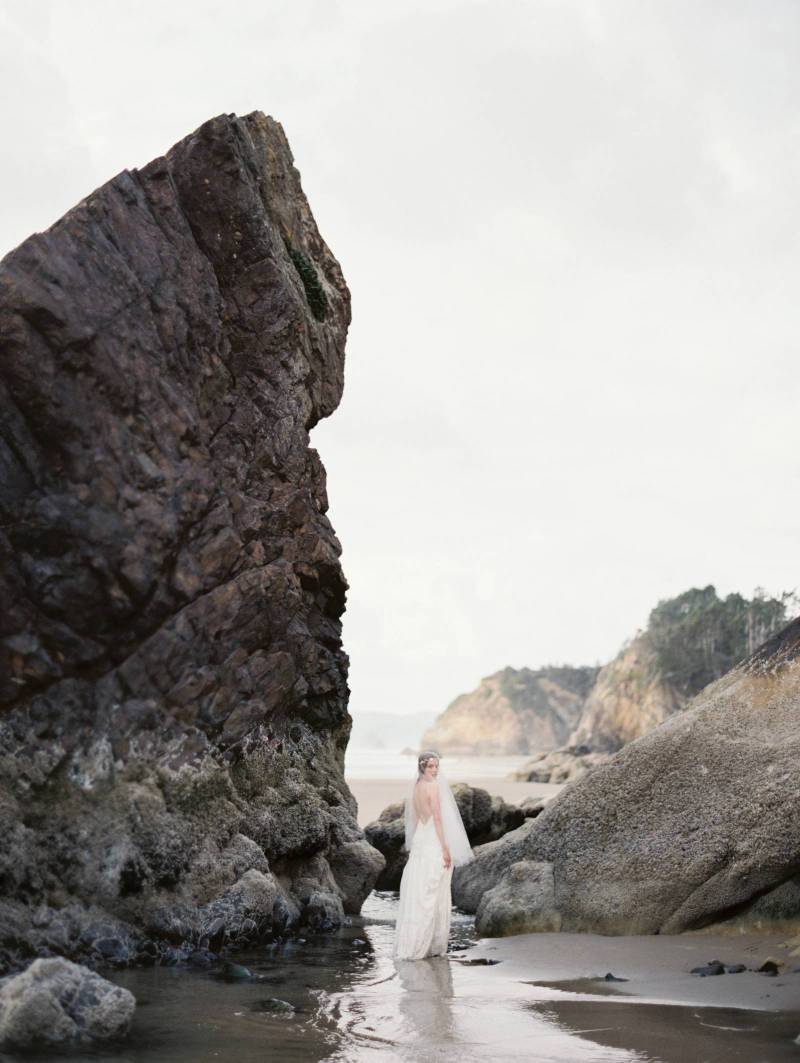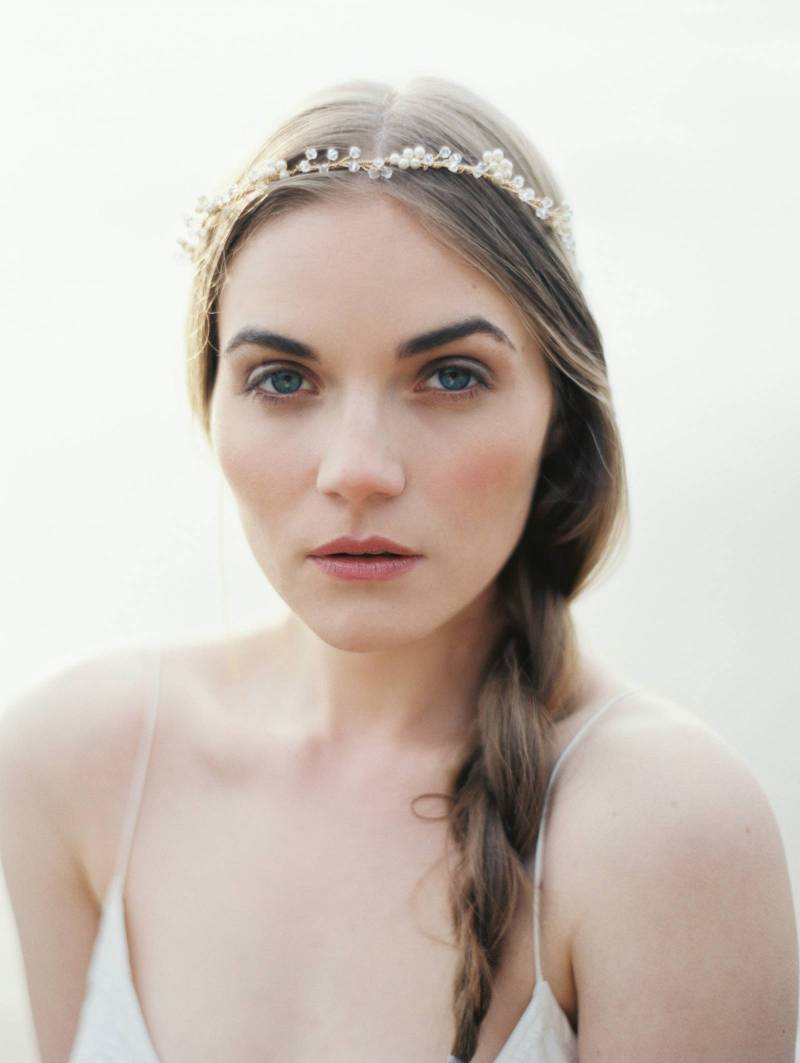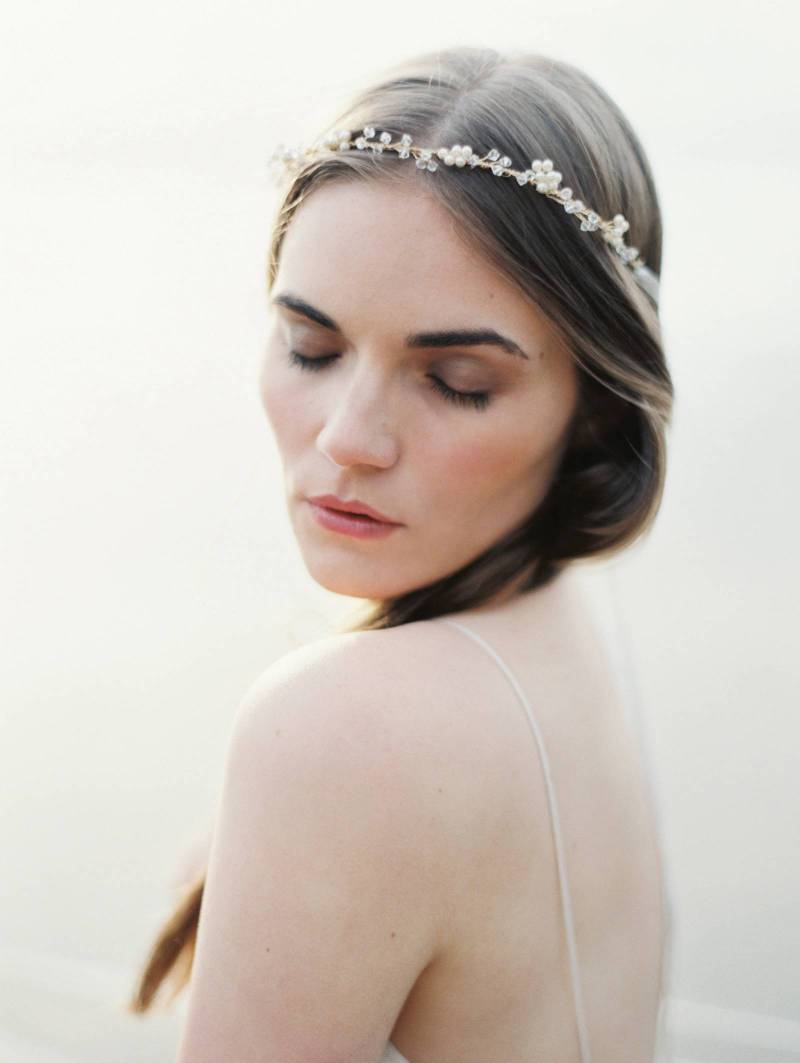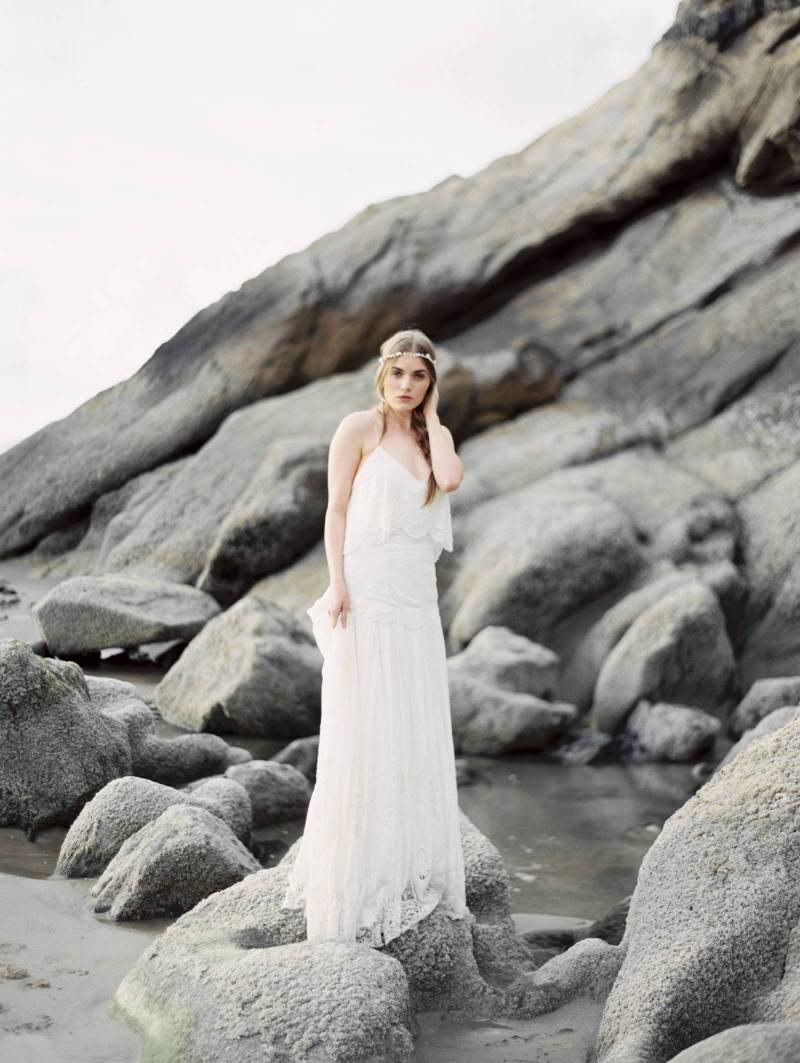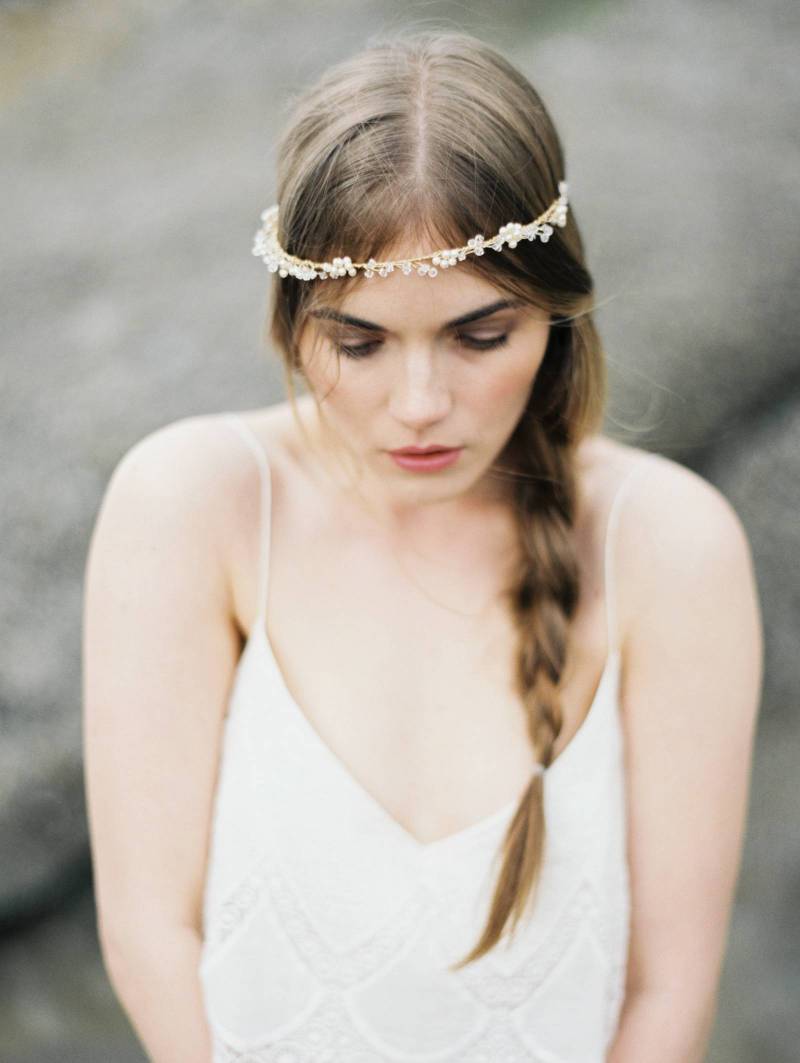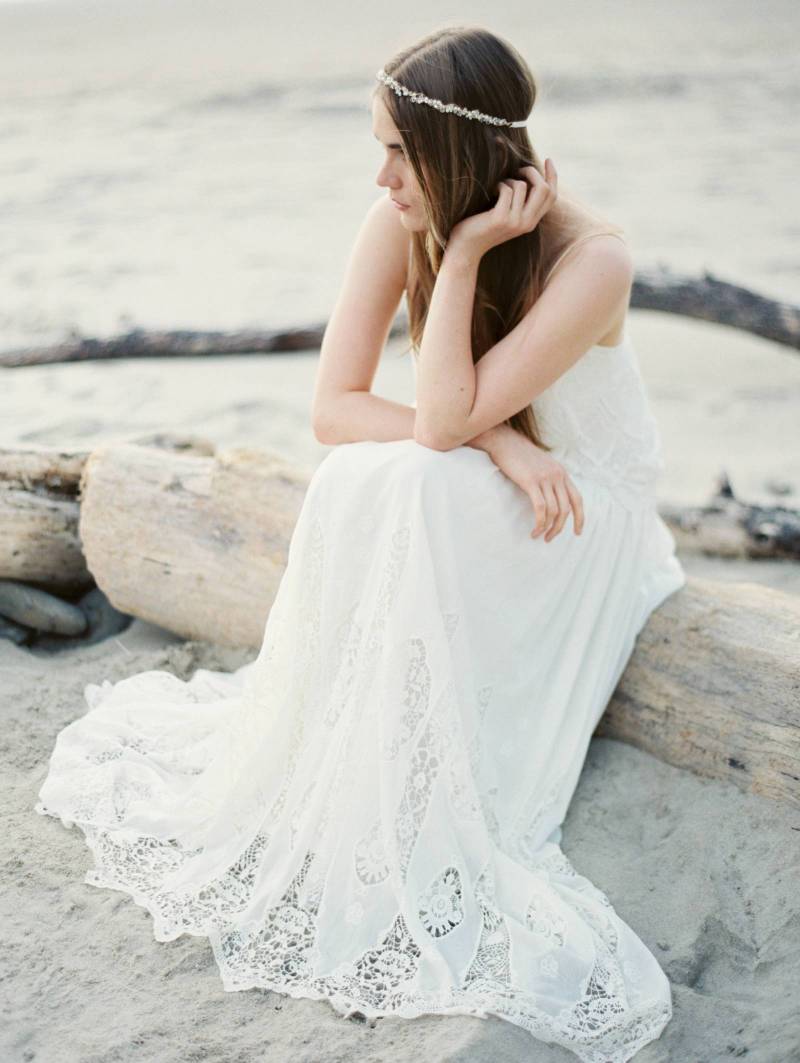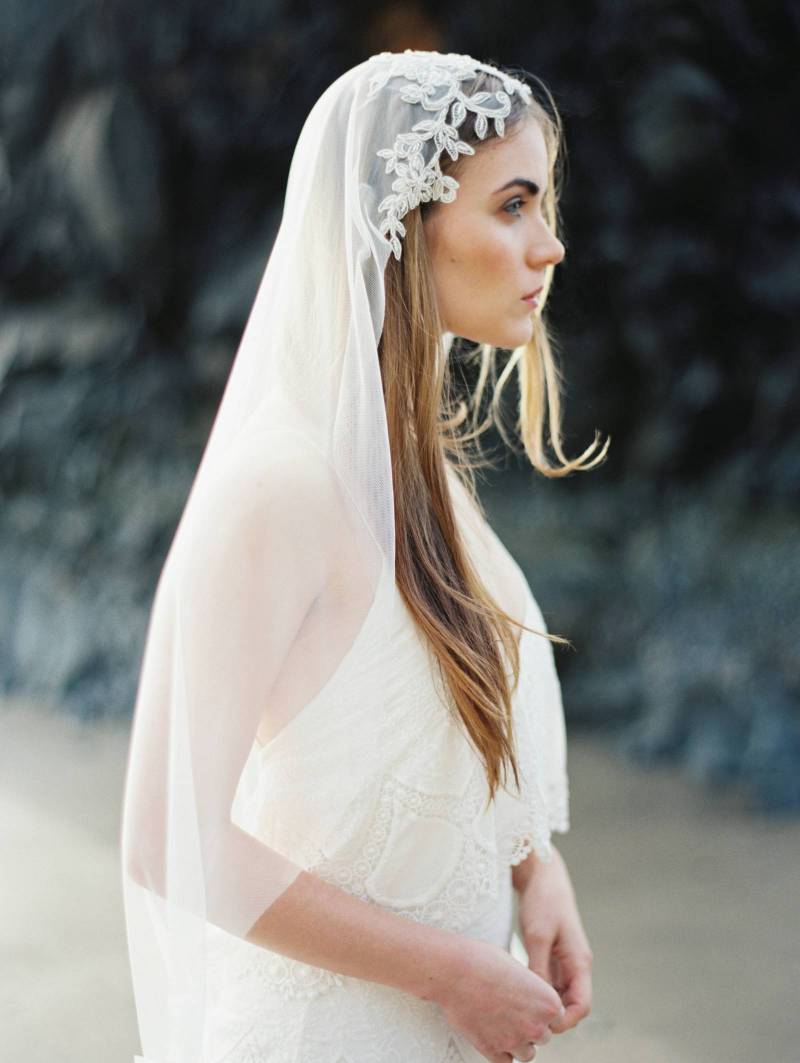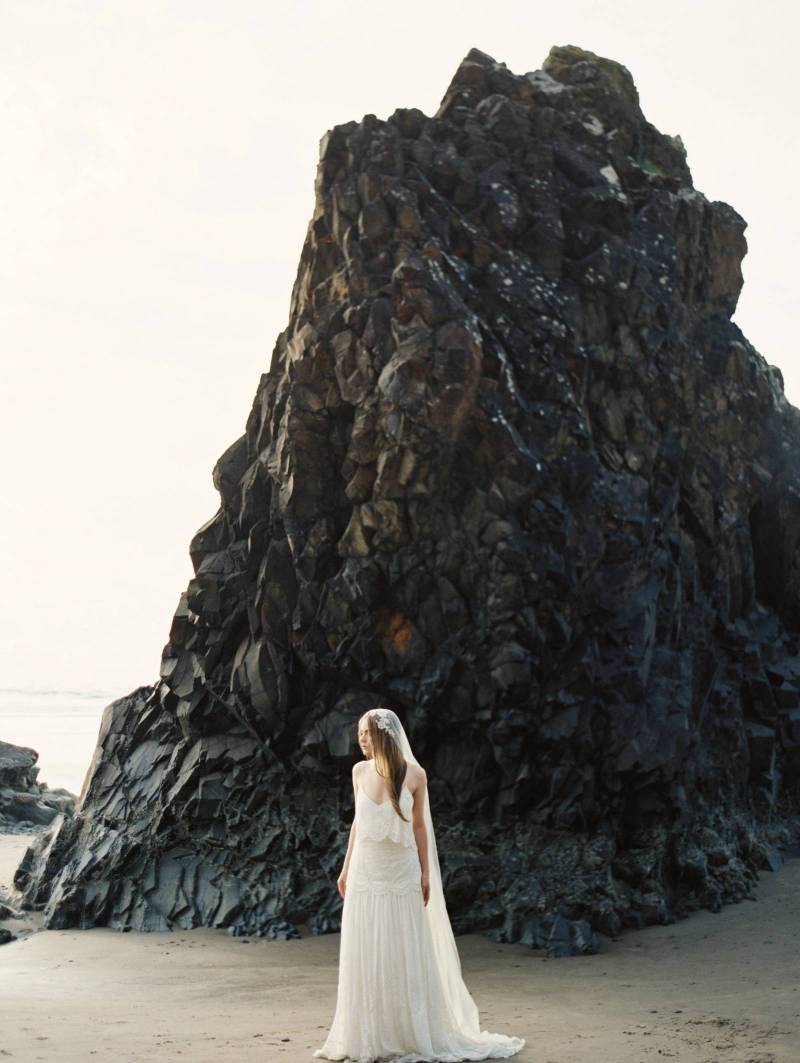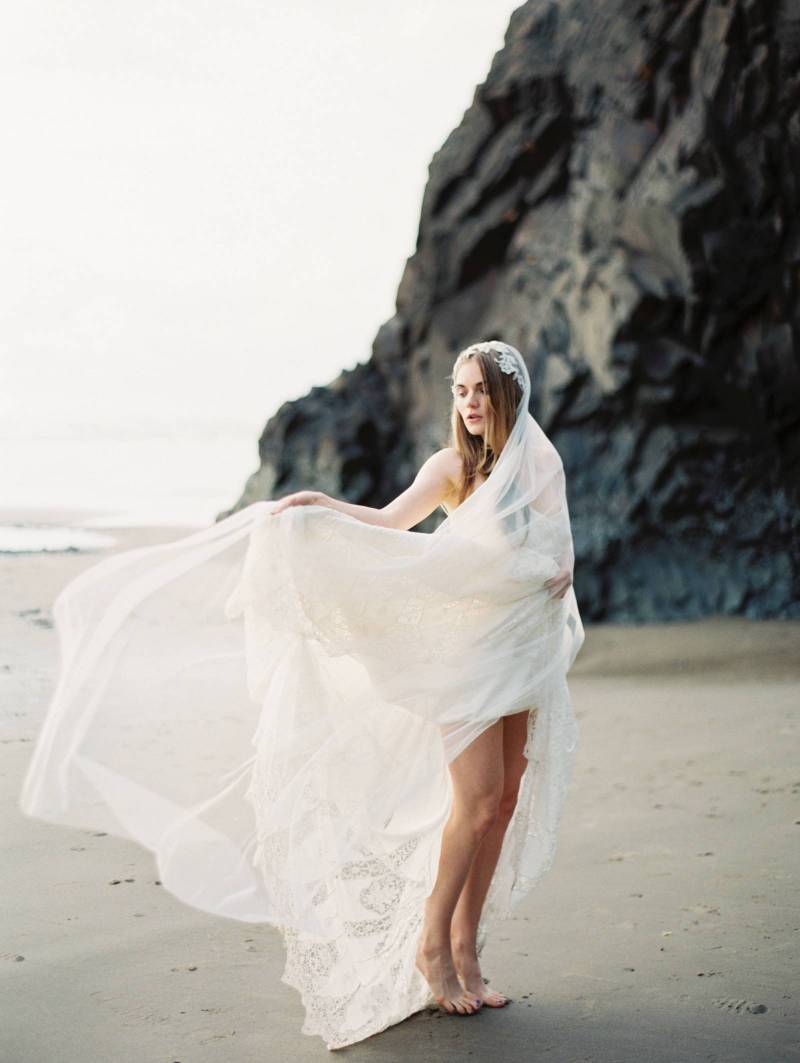 "Much of my inspiration for my designs comes from nature and its simple but powerful beauty. The beautiful Oregon beaches just seemed like a perfect backdrop to portray this. The ocean is so majestic but incredibly peaceful and serene. It has a way of evoking powerful emotions, connecting with our souls. That, I think, captures its beauty in its entirety."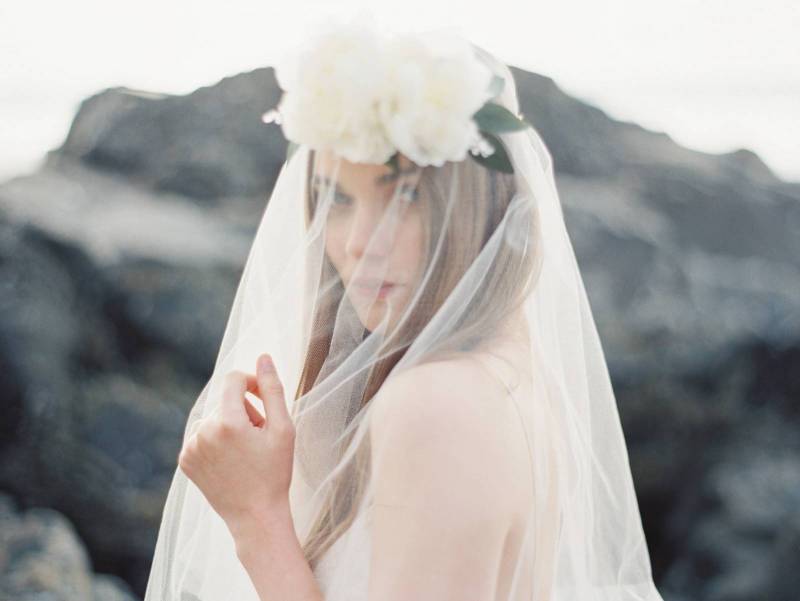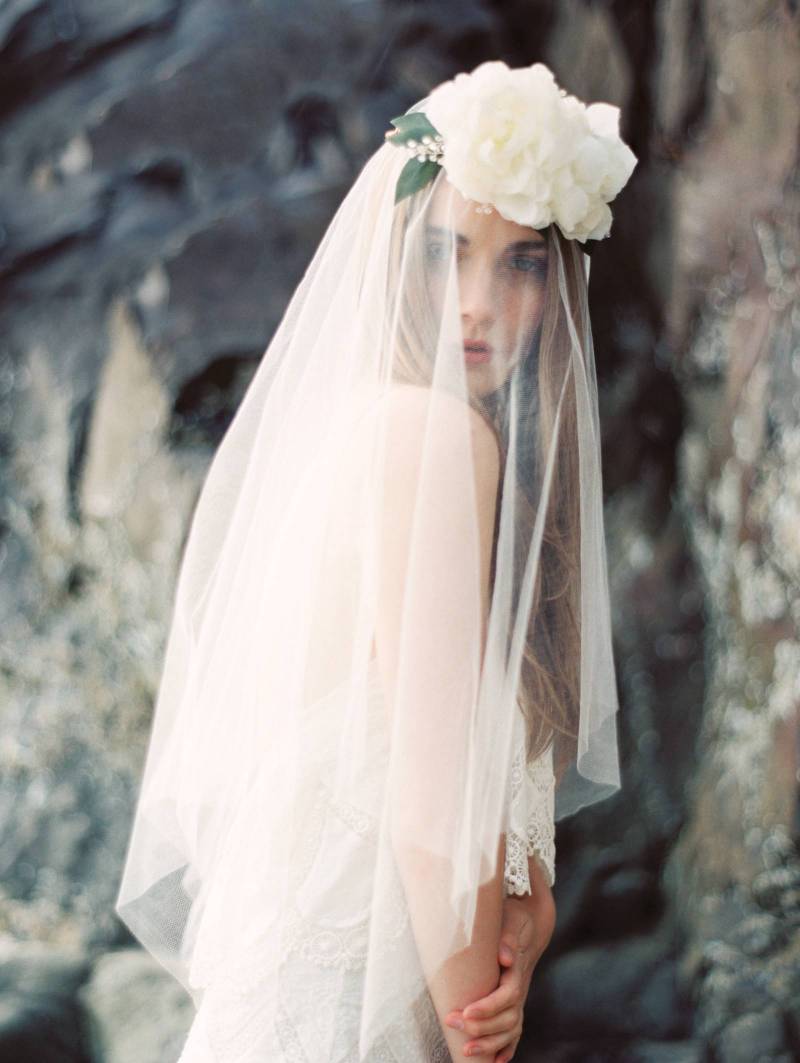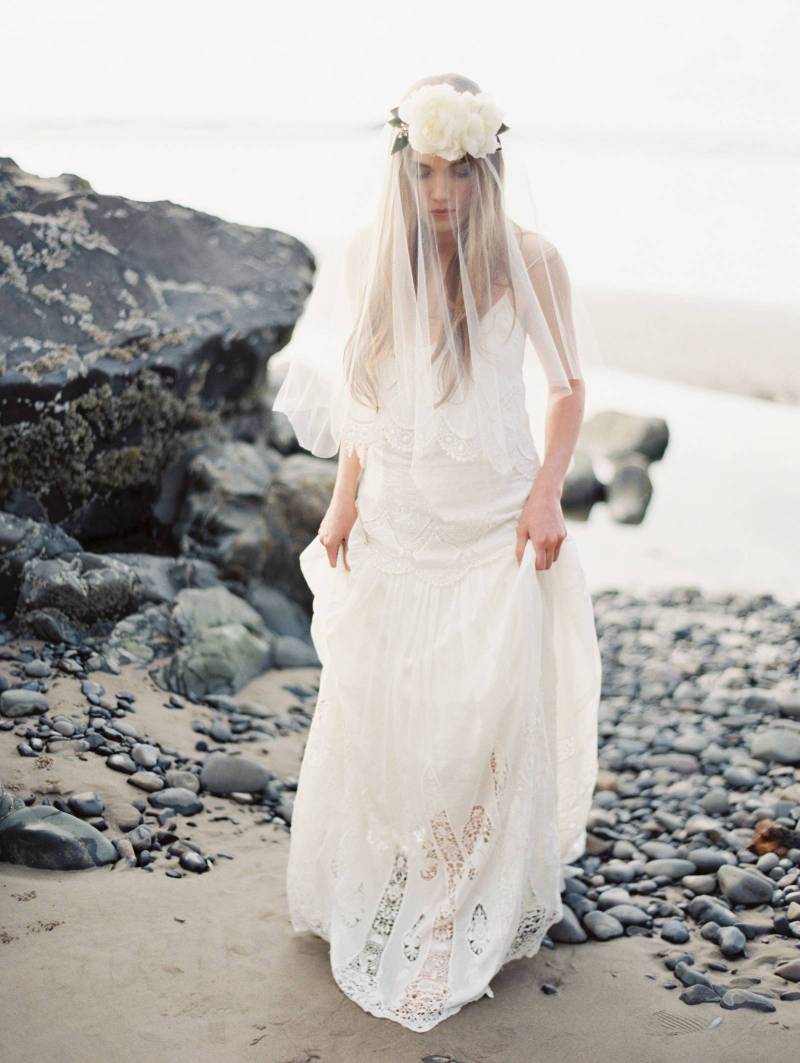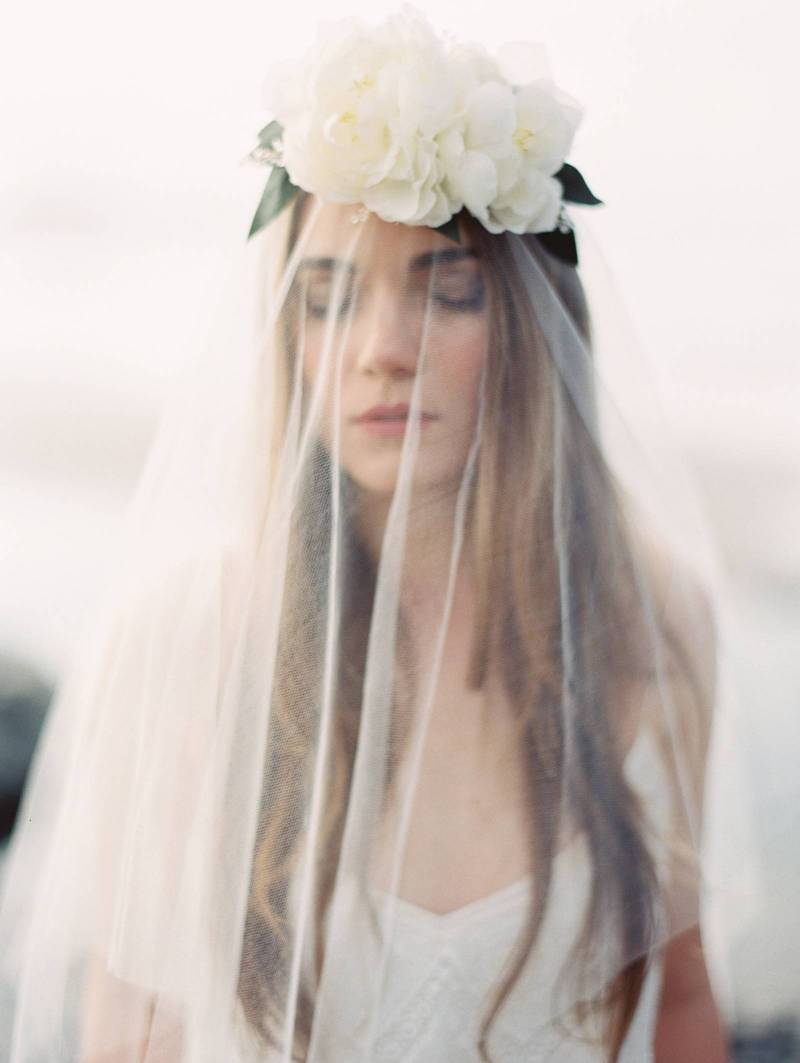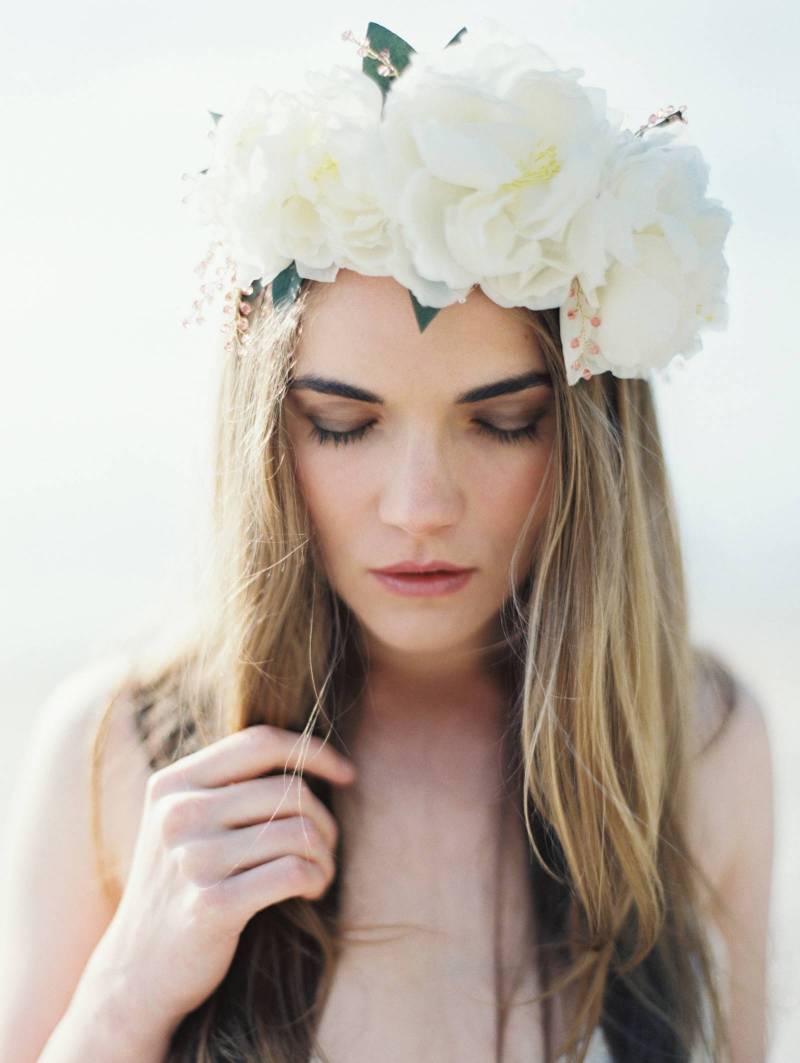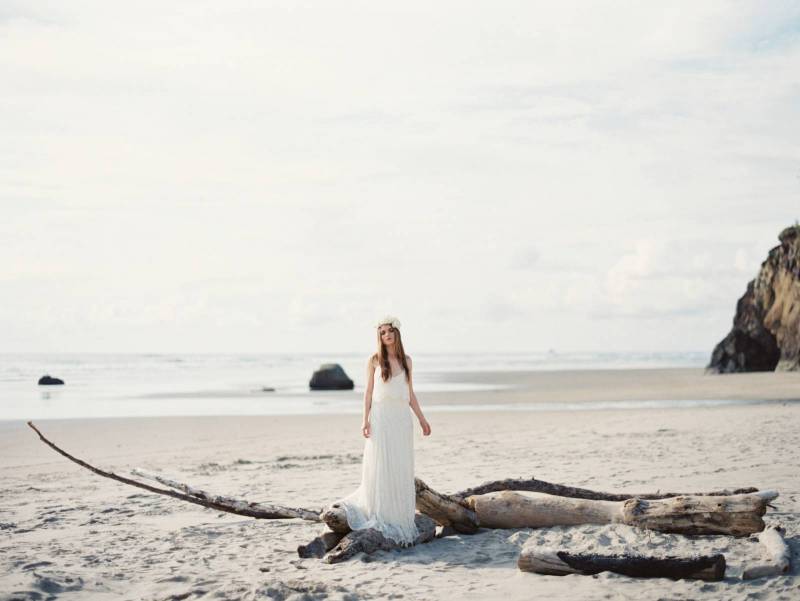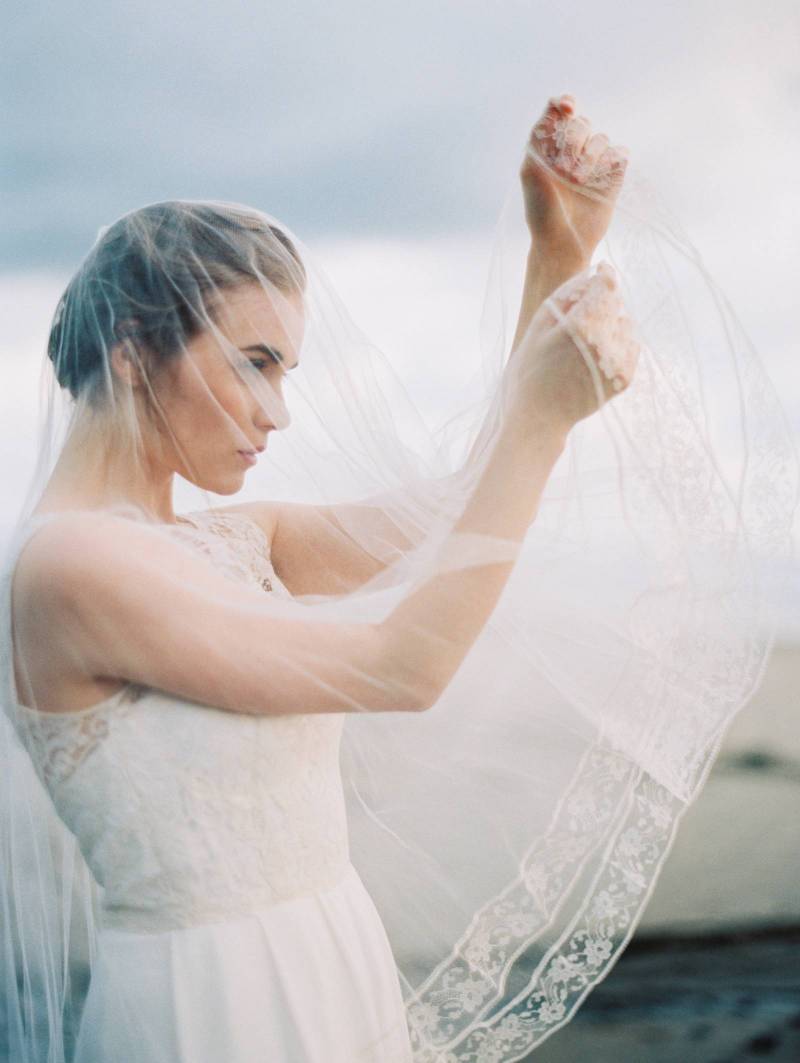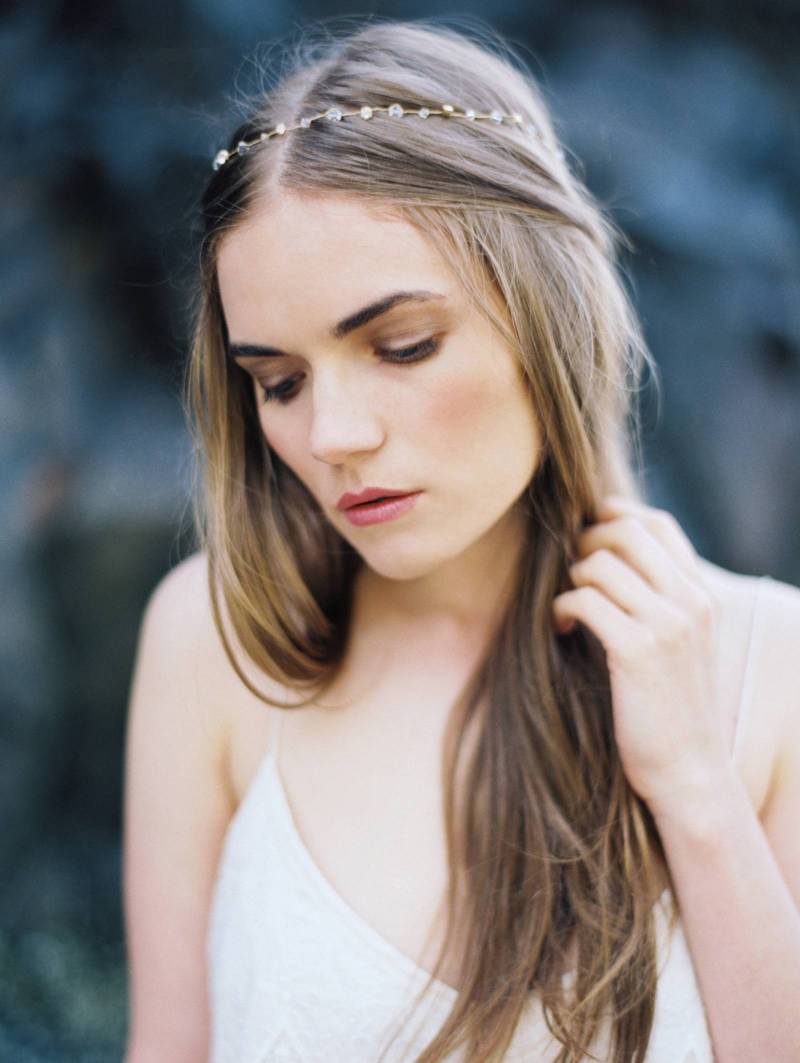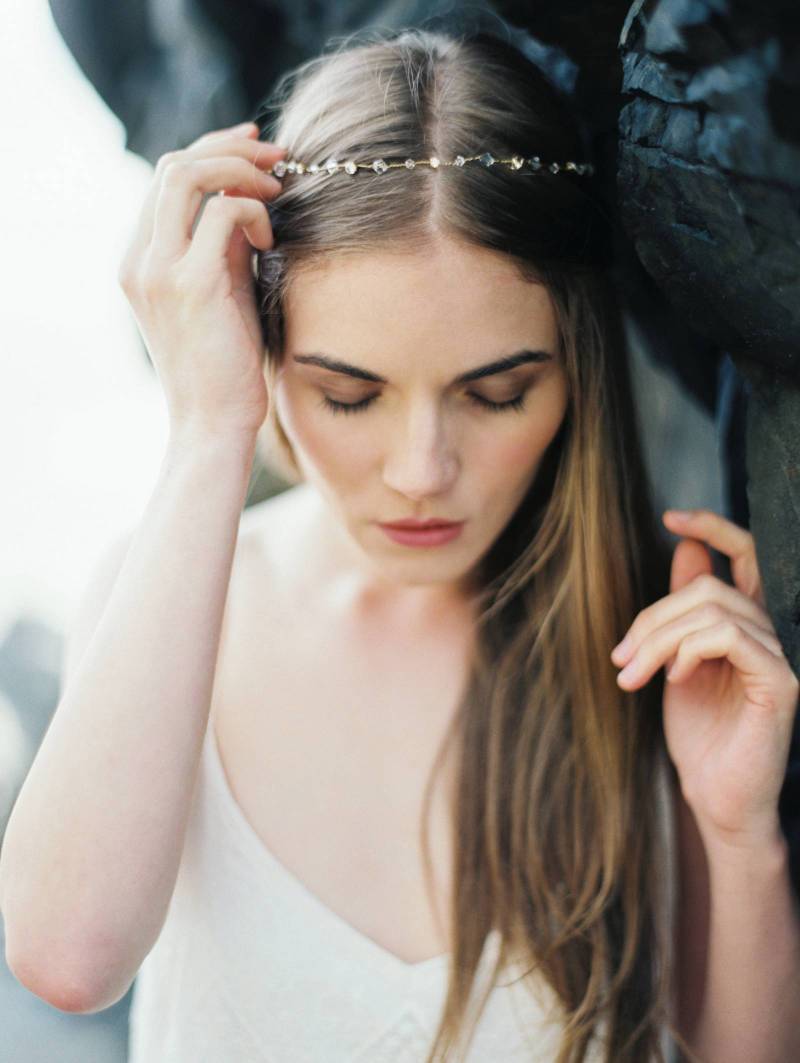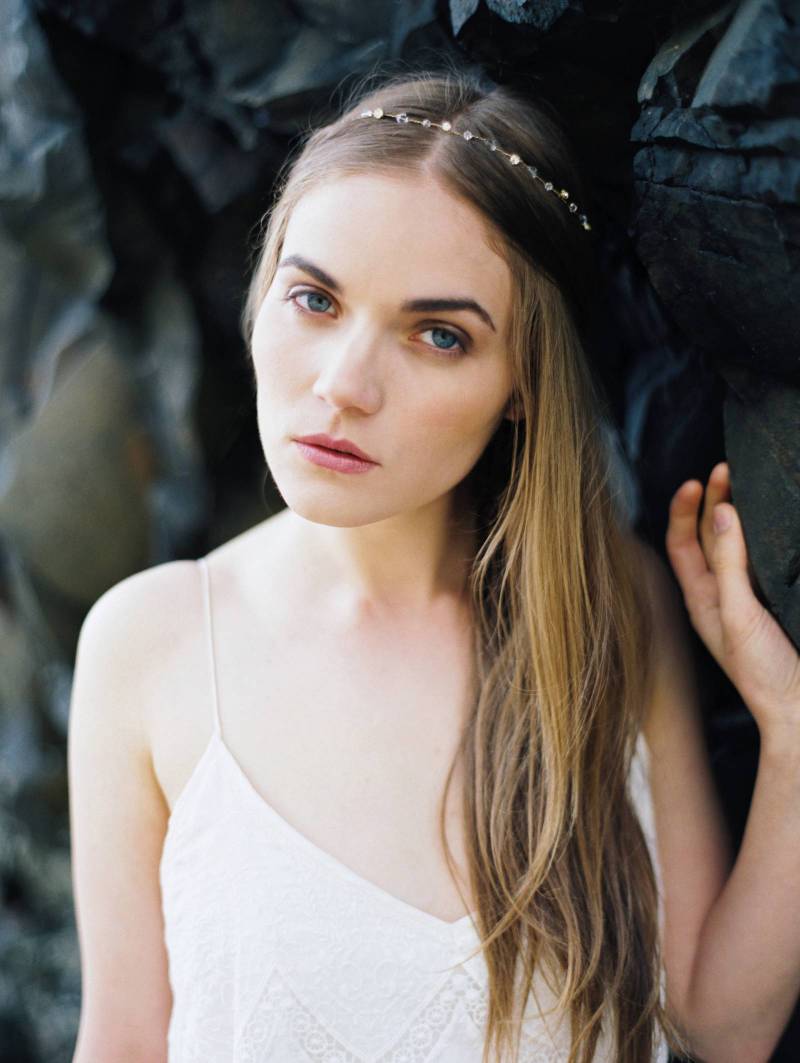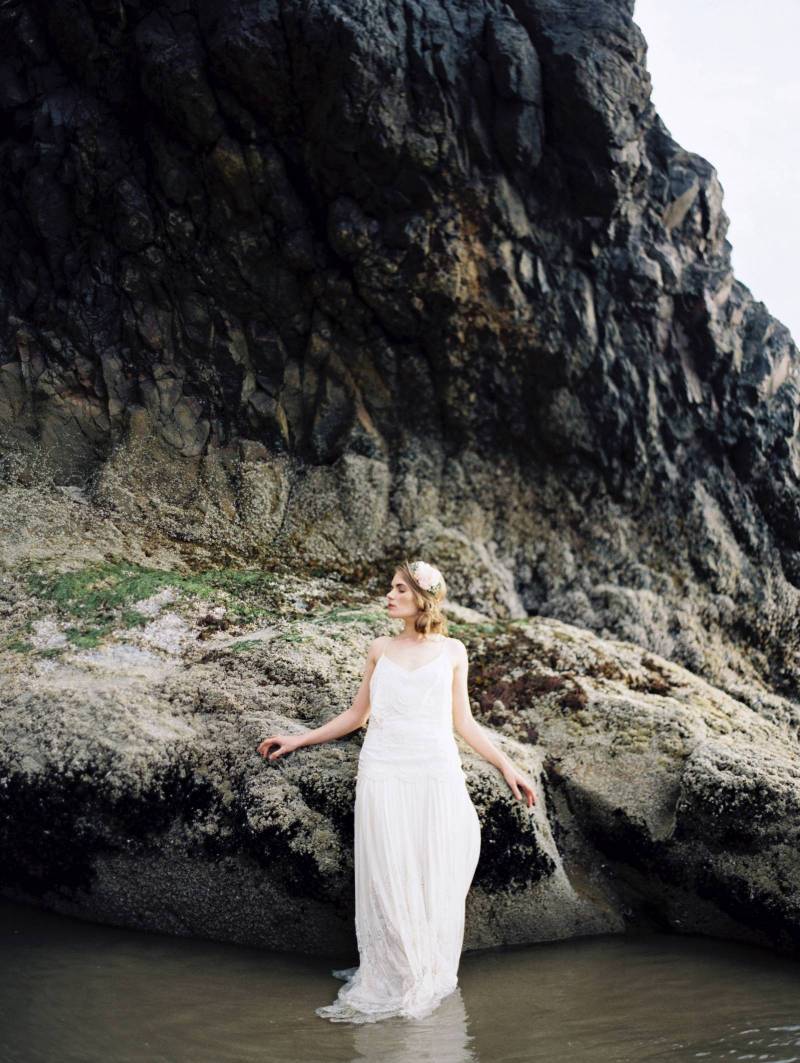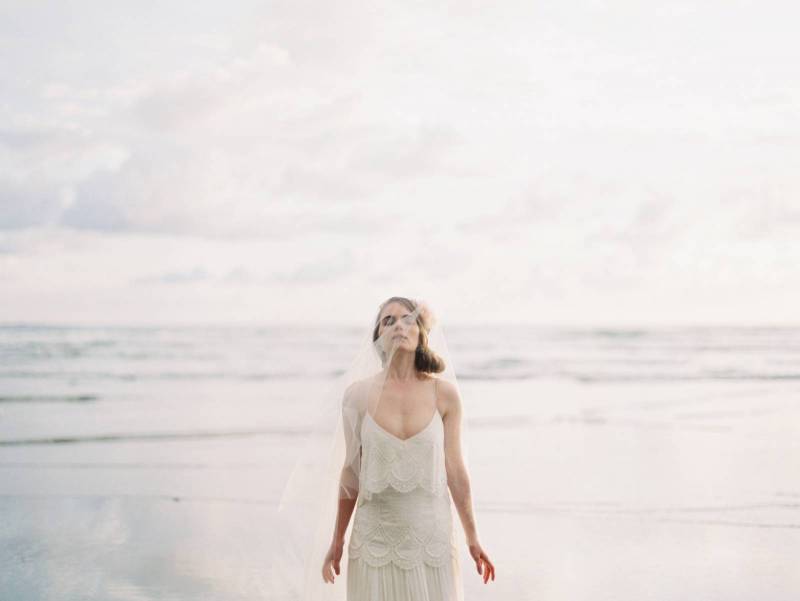 "The shoot took place in late May in the evening sunlight. The incredible light really helped to capture the emotion of the moment."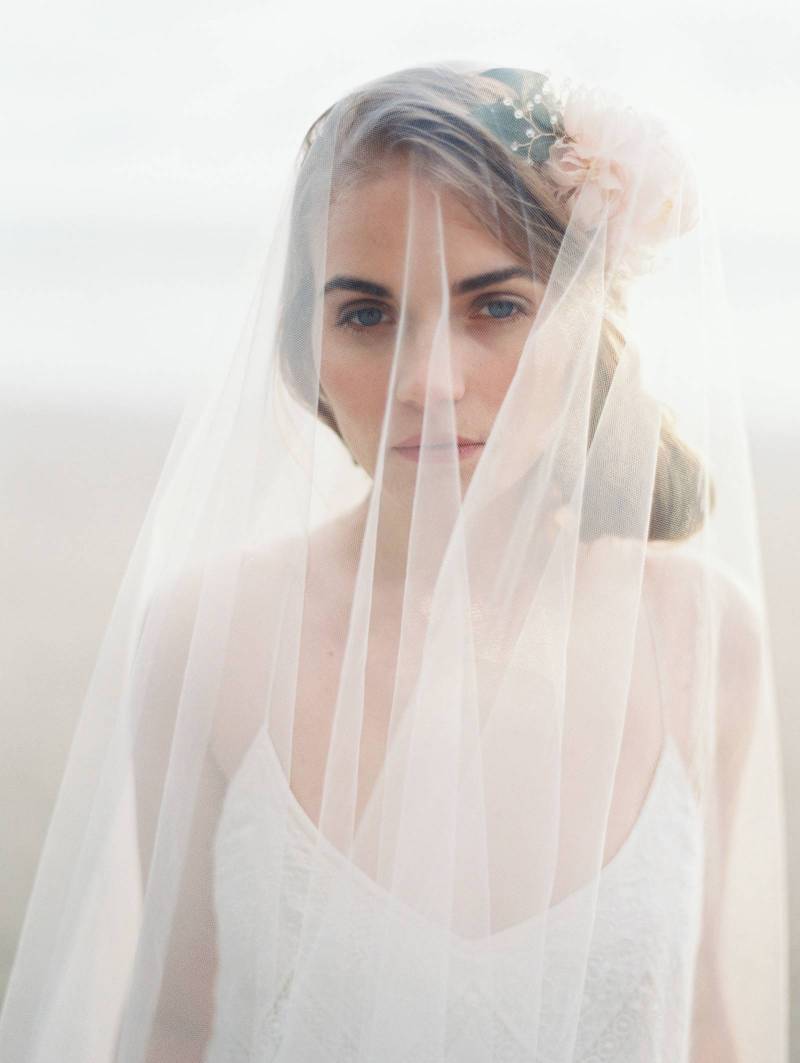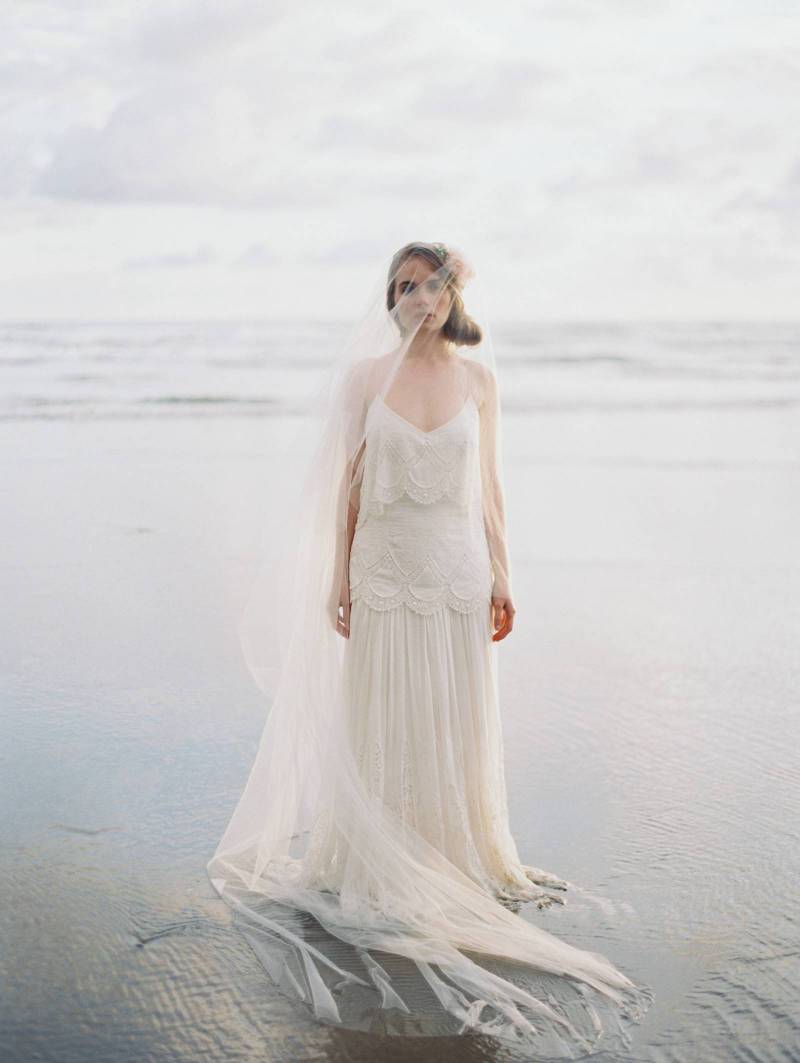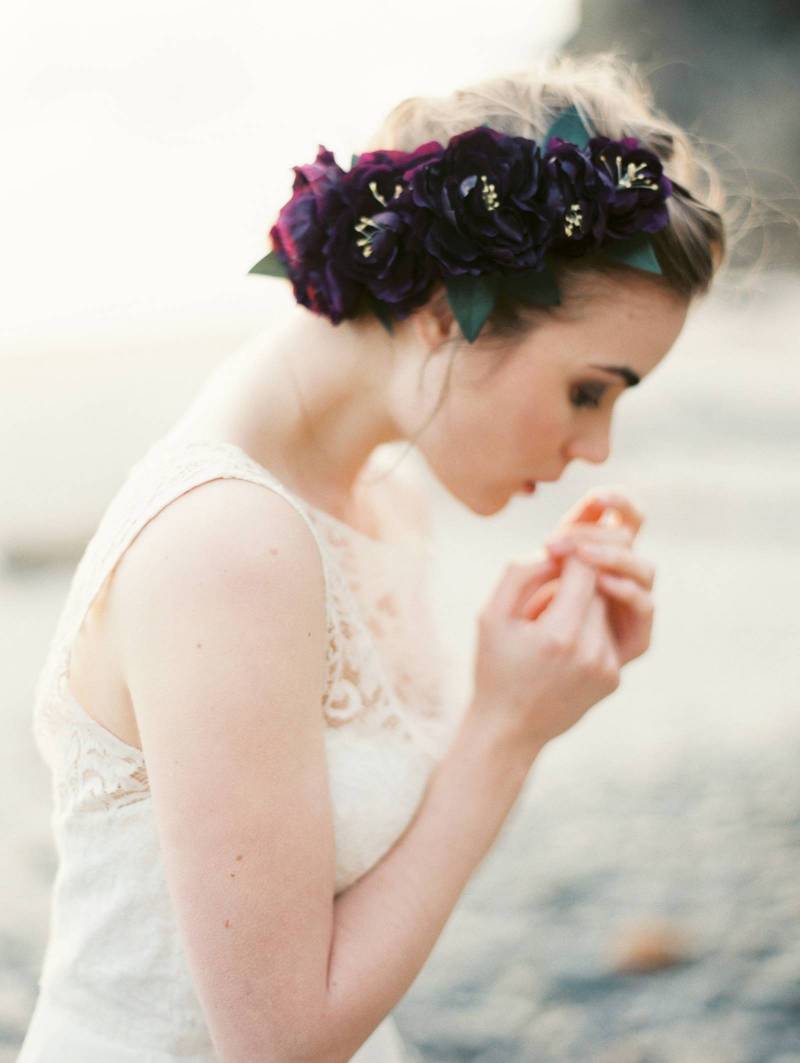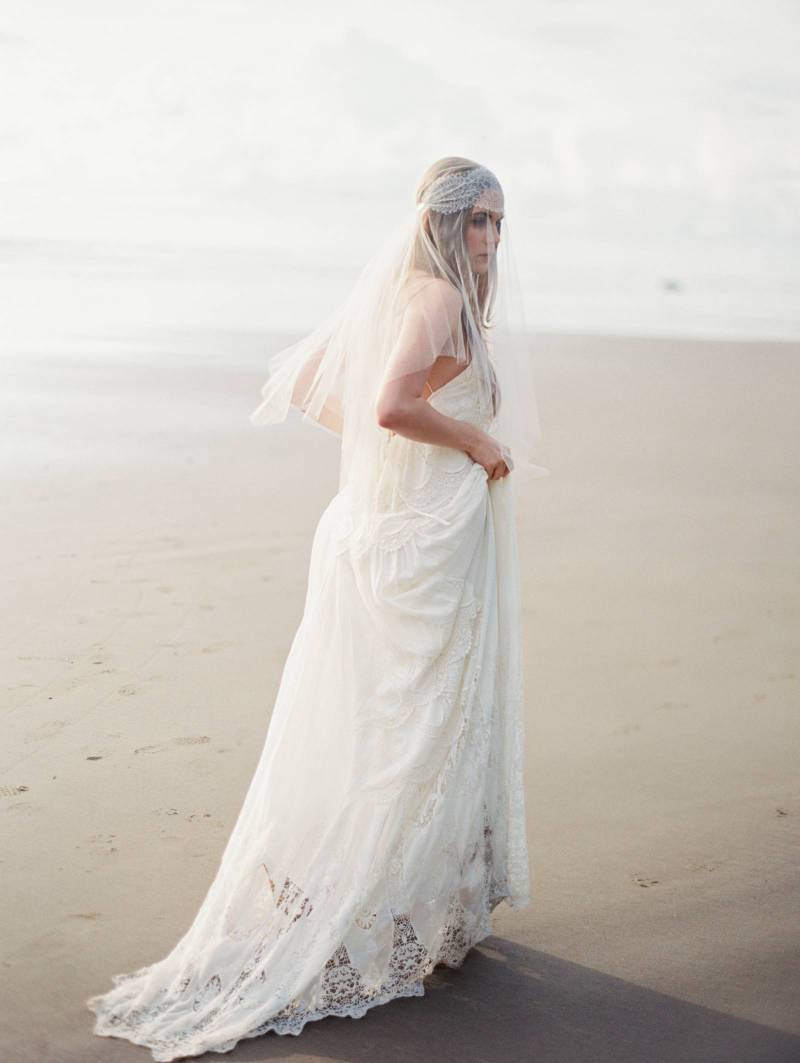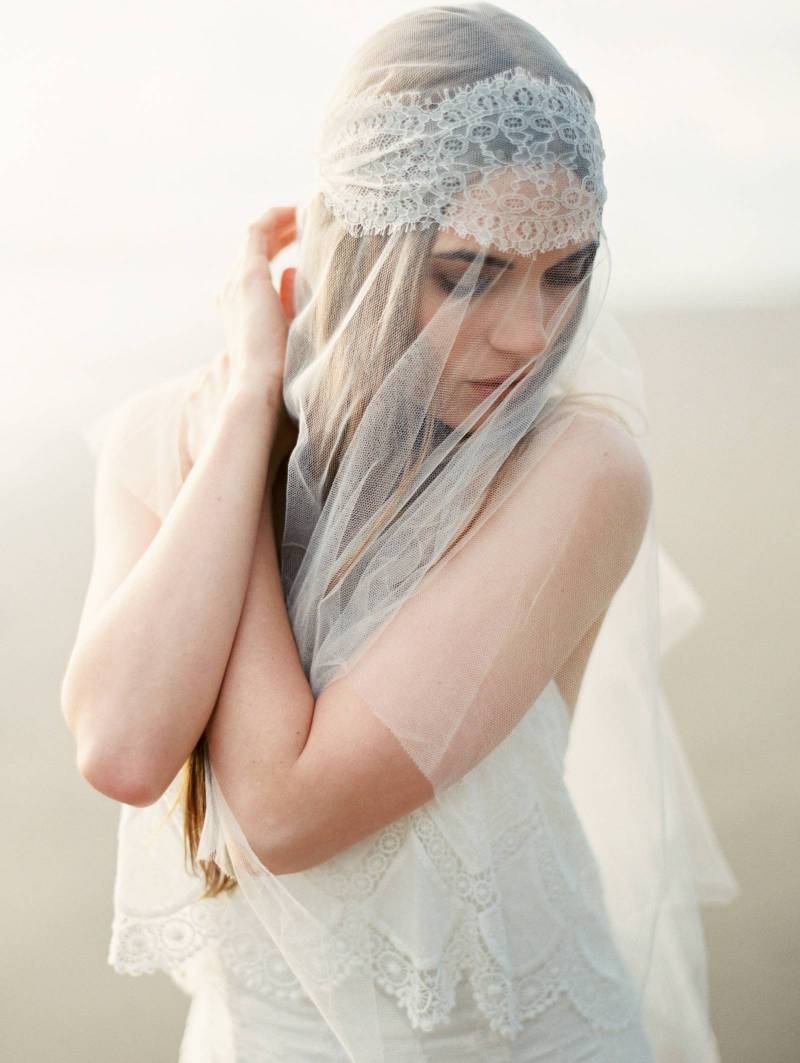 See more of Melinda Rose's designs here. And if you're enamored with these dreamy veil shots, you'll get a second fix with this Erich McVey shoot from the PW archives.