Imagine our utter excitement and allure when we first laid eyes upon such a decadent display of fruit and flowers intermingle in union. This tantalizing shoot is inspired by local, in-season botanicals and showcases the love and artisanship that goes into the making of each Garnish cocktail. At the creative direction of Feast Hawaii, we have no choice but heed to our insatiable desire for a concoction as delicious as these.
Maui-based photographer Melia Lucida artistically captures the conversation between each element as they are merged together: playful pineapple flirts deeply with sultry bourbon, just as crisp lemon dances atop the fizz of gin. The slow-dripping Cordial de Fleur elixir is taunted shamelessly by voluptuous rosebuds coming into bloom, daring each drip to come sooner than the last. And luckily for us, the artisans of Garnish have shared the creative process behind two of their enticing cocktails.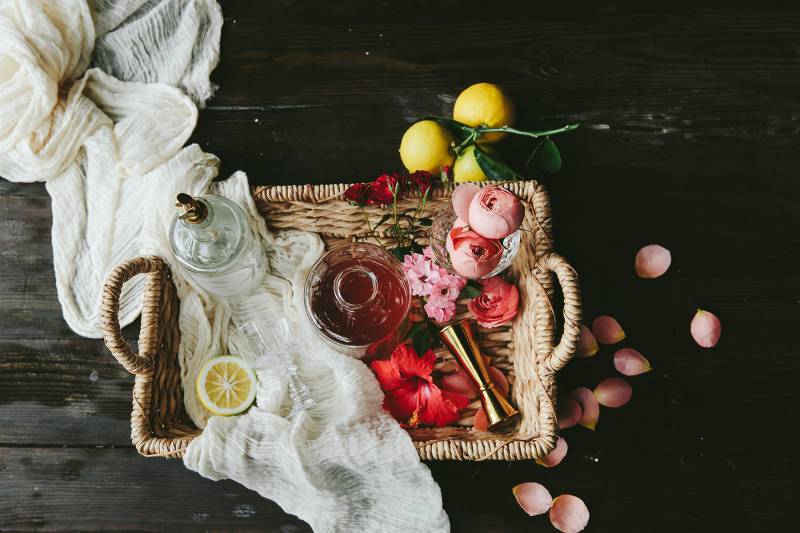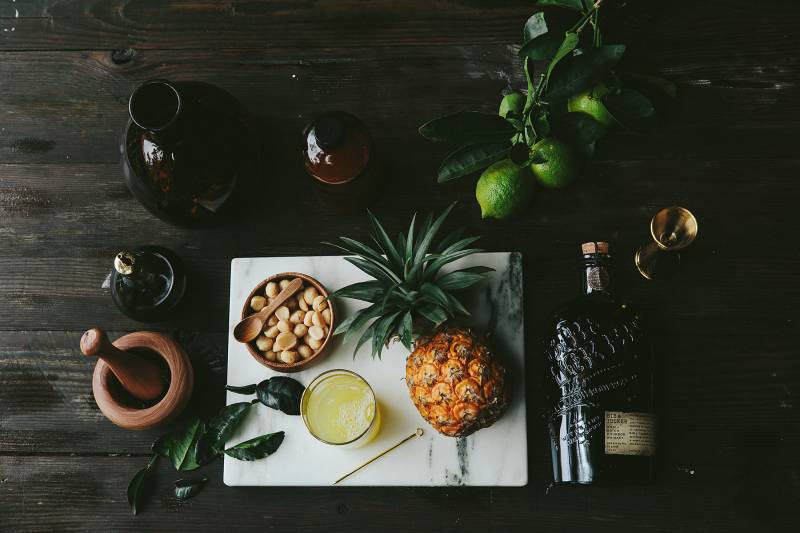 Coco Chanel

Ingredients:
fresh pressed pineapple & lime, coconut milk, kaffir lime leaf, macadamia nut orgeat, kiawe bitters, bourbon

Process:
"I was at the farmers market the morning before, picking up fresh kaffir leaf from Ku'paa Farms, fresh-picked macadamia nuts from a farm in Waiehu, and the cutest little Sugarloaf pineapple among other things. It was a rainy day, and everything smelled of the damp earth. I got back to the kitchen and begin to toast the macadamia nuts, the first step in my process of making mac nut orgeat (traditionally made with almonds.) Looking at all my finds from the market, I started building this idea of a whiskey-based cocktail that was fresh and tropical, could satisfy my love affair with bourbon, and still have an interesting floral finish. It was perfect on the first attempt."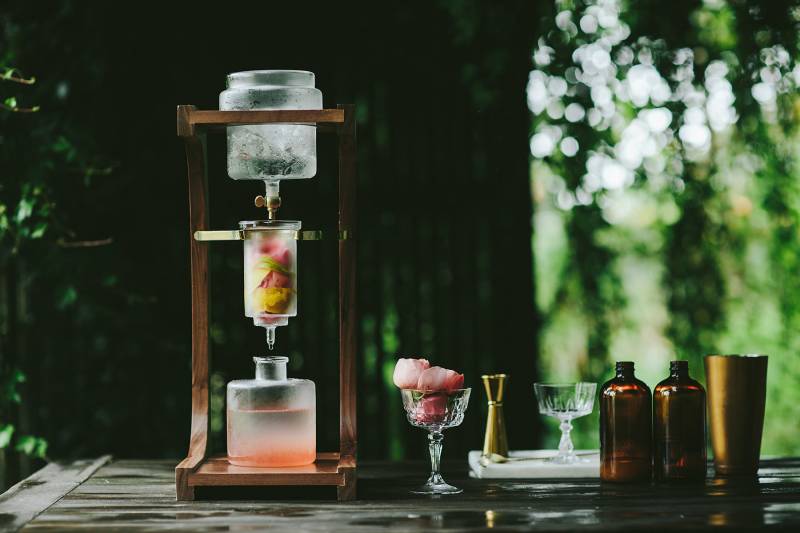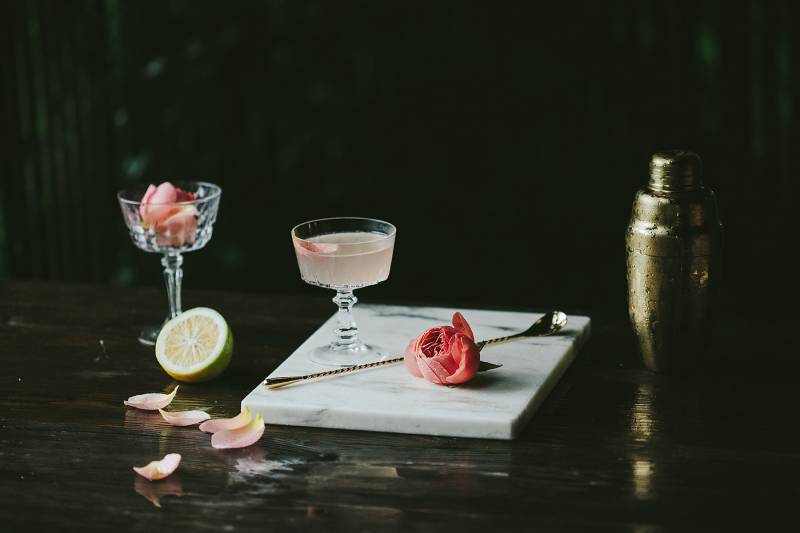 Cordial de Fleur

Ingredients:
hibiscus-rose infusion, fresh pressed lemon, touch of sugar, Fid Street gin

*The tasting notes of the Fid Street Gin, from Haliimaile Distilling Company: Bridging the gap between old English and American craft gin styles, Fid Street Gin is crafted by Hali'imaile Distilling Company in their custom glass stills. Made with a high proof distillate from local Maui Gold Pineapples, Fid Street gin lends itself to a very clean and aromatic fresh cut floral bouquet with citrus dancing on the nose with a hint of forest air. The Fid Street botanicals are: juniper, coriander, fennel, cardamon, grains of paradise, lavender, orris, lemon, orange, cedar leaf, and angelica.

Process:
"Using a hand-built drip tower from Clive Coffee in Portland, Oregon, we theatrically infused local Fid Street gin with hibiscus, rose and lemon zest. Once that process was complete, we used that elixir as a component in our cocktail, adding only a squeeze of fresh lemon and a touch of sugar to balance the cocktail out."