Maui holds a special significance for bride Melissa and her husband Taylor. Taylor's parents own a beautiful property in Ulupalakua with an orchard and an incredible view. Melissa smiles, "We've spent a lot of time together on Maui. We told each other that we loved each other for the first time on the island and he proposed to me at the top of Haleakala. Maui is our special place." So when Melissa said yes at the top of the volcano, it was obvious to both that they would exchange vows on the Maui property.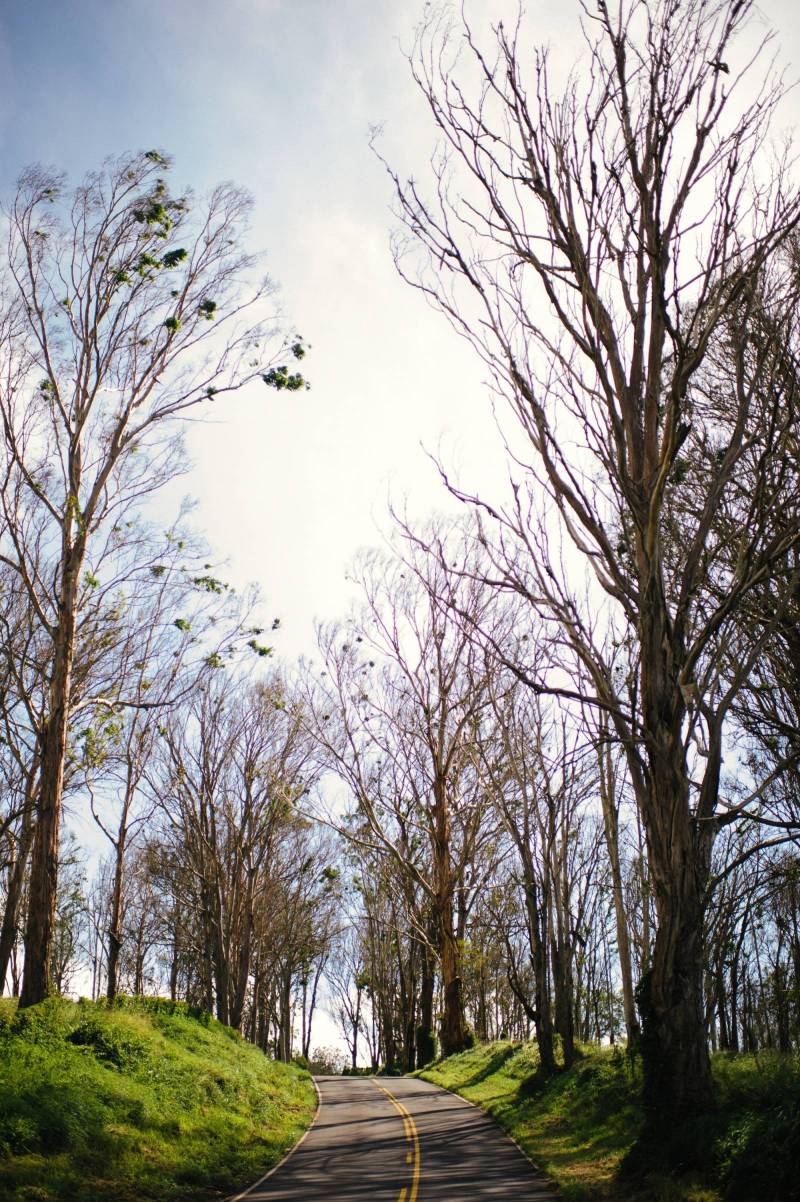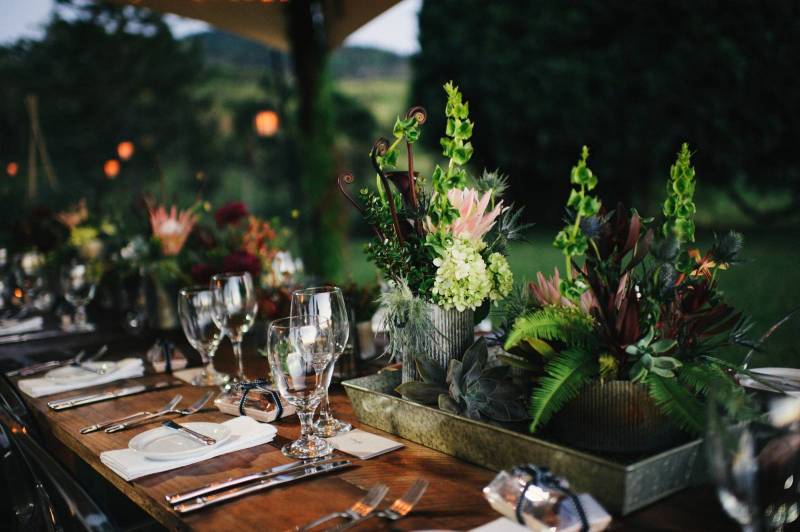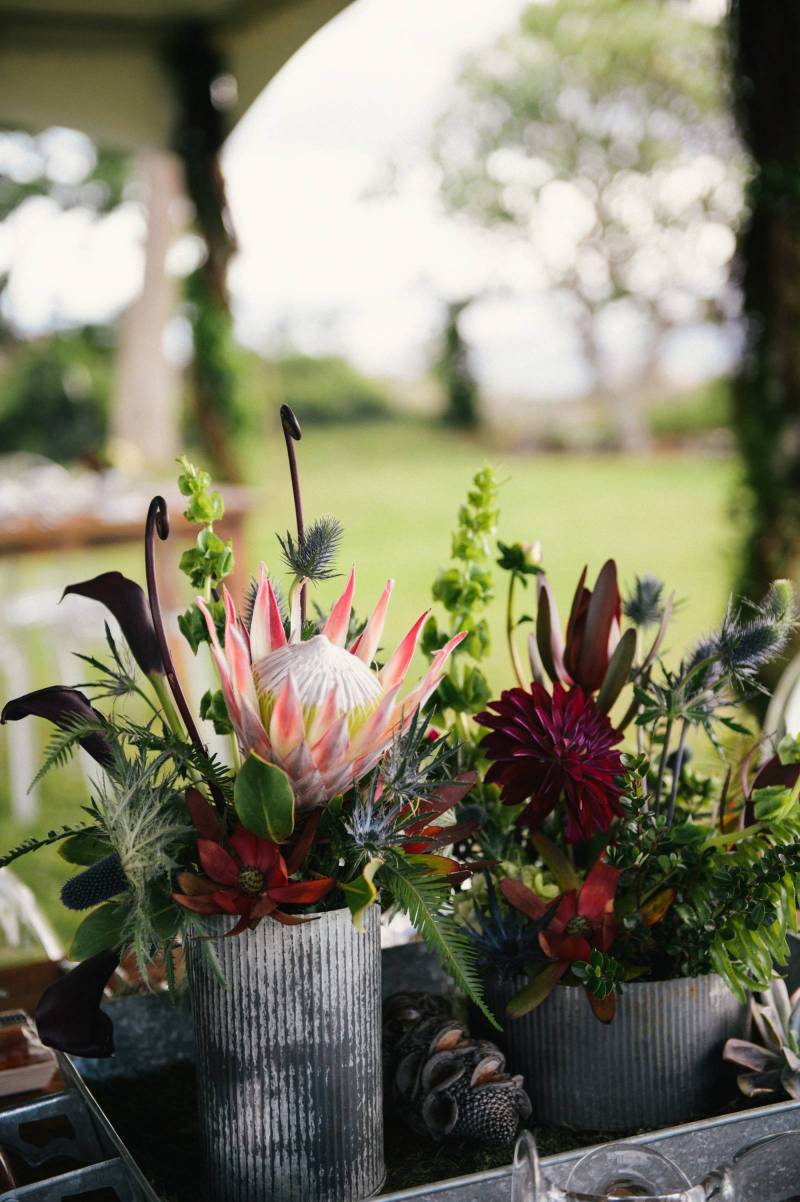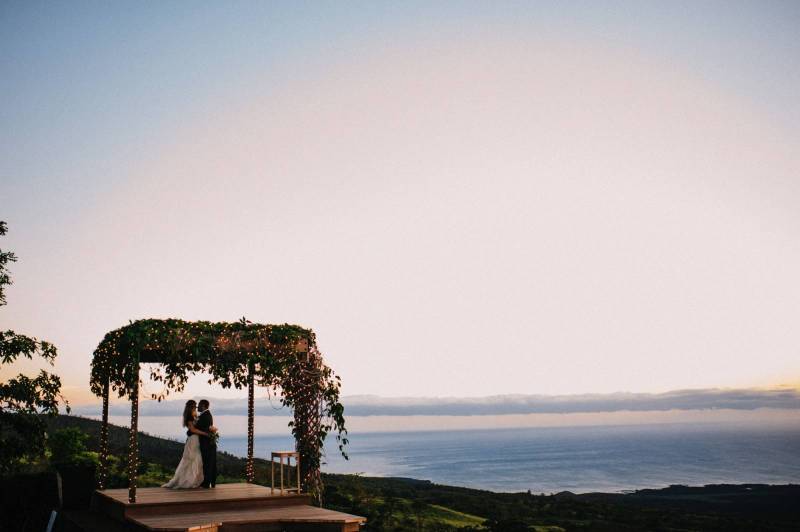 Melissa's vision was an intimate, natural wedding in the mode of fairy tale. She knew her unique style would put an edgy twist on the romantic theme, and her background in interior design would aid her in design and execution. Also included in the vision--rock and roll. She grins, "My husband is in the music industry, so I wanted to bring that in."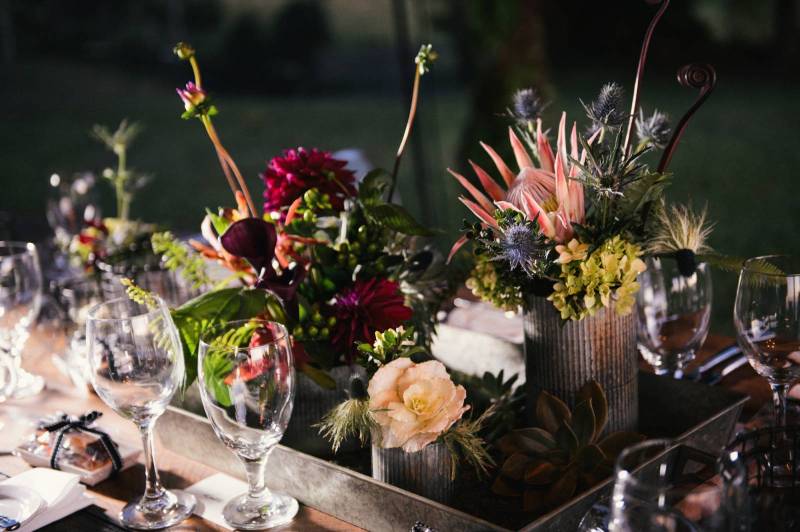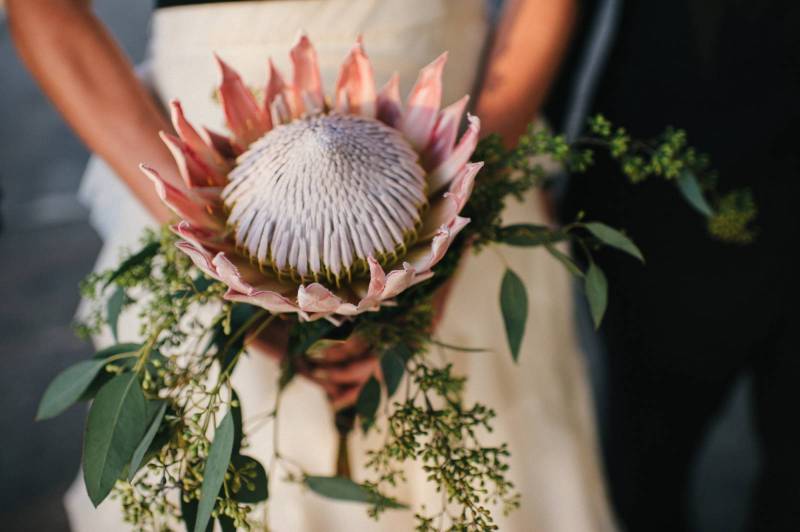 Melissa added minimally to the beautiful outdoor location, focusing on beautiful lighting. Chandeliers, strands of bistro lights, candles, torches, and lanterns lit the scene and set a romatic ambiance. A peaked roof tent sheltered the dancing and dining in case of rain. "It's so stunning there," Melissa says. "I knew we wouldn't have to bring in alot of decor." She also gave her florist, Teresa Sena, creative freedom, simply showing her a few images of unique aubergine flowers, succulents and protea as inspiration.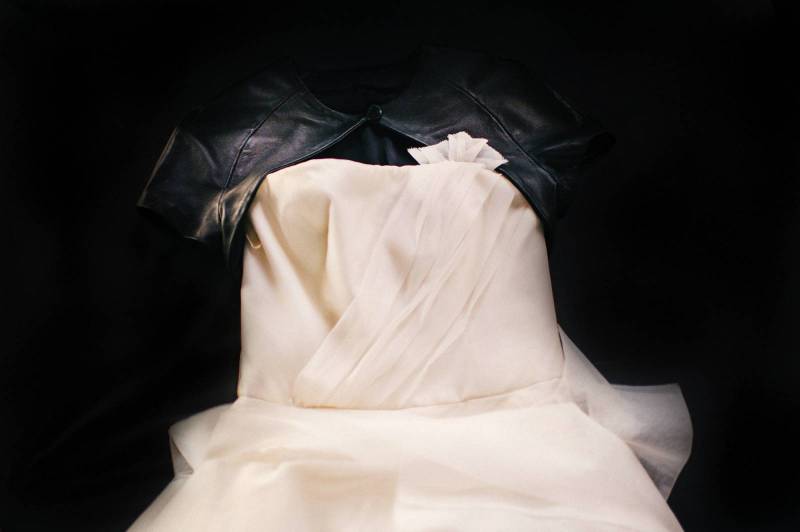 The first thing Melissa found was the dress, a Vera Wang that fit the vision perfectly. She remembers, "It had an air of romance with the long flowy layers and an edginess because the silk was cut with piecey raw edges." Still, she wanted to add a little edge. Together with her fashion-designer sister in law, the bride crafted a black leather bolero to give her fairytale dress a touch of rock and roll.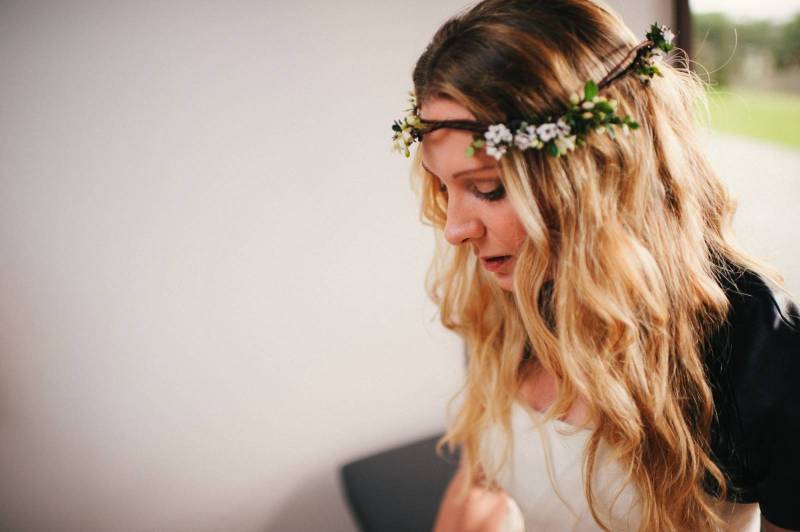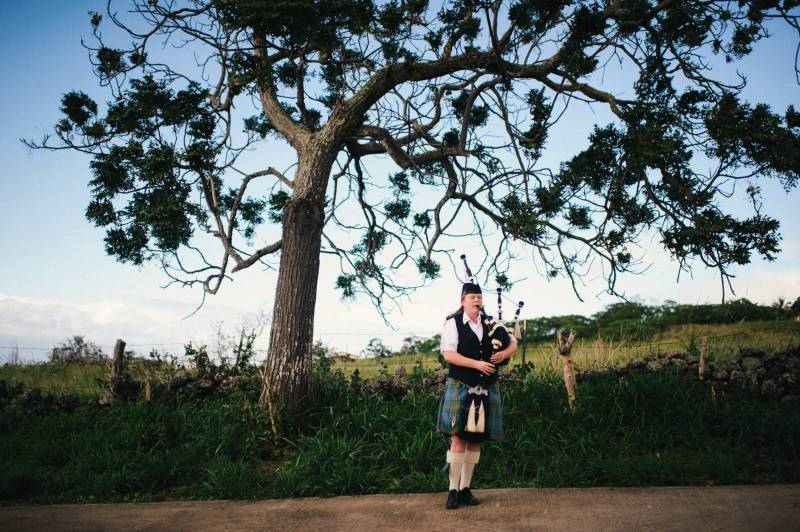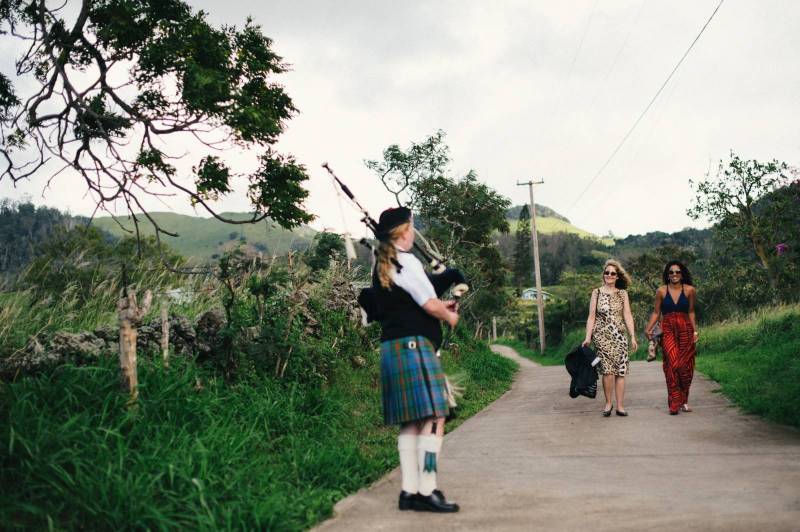 A special fairy tale touch: a bag piper escorted guests down the drive where they were met and adorned with flower leis. Melissa donned a dainty flower crown and beachy waves.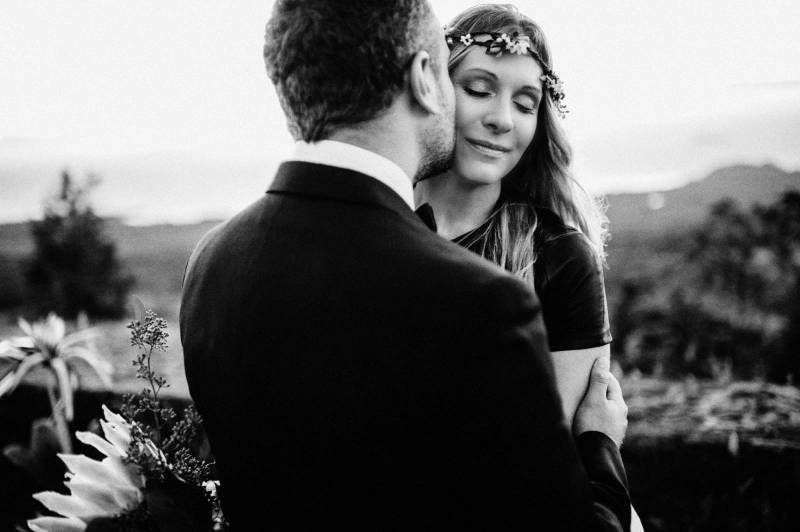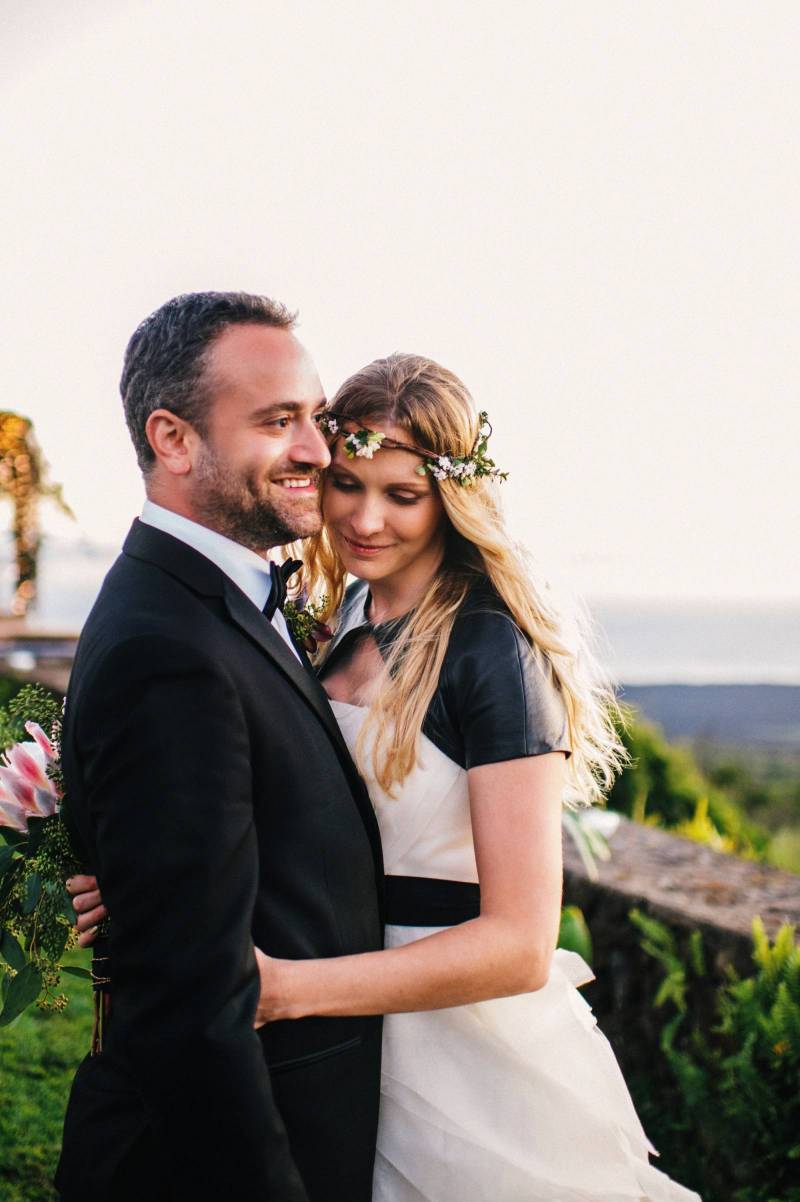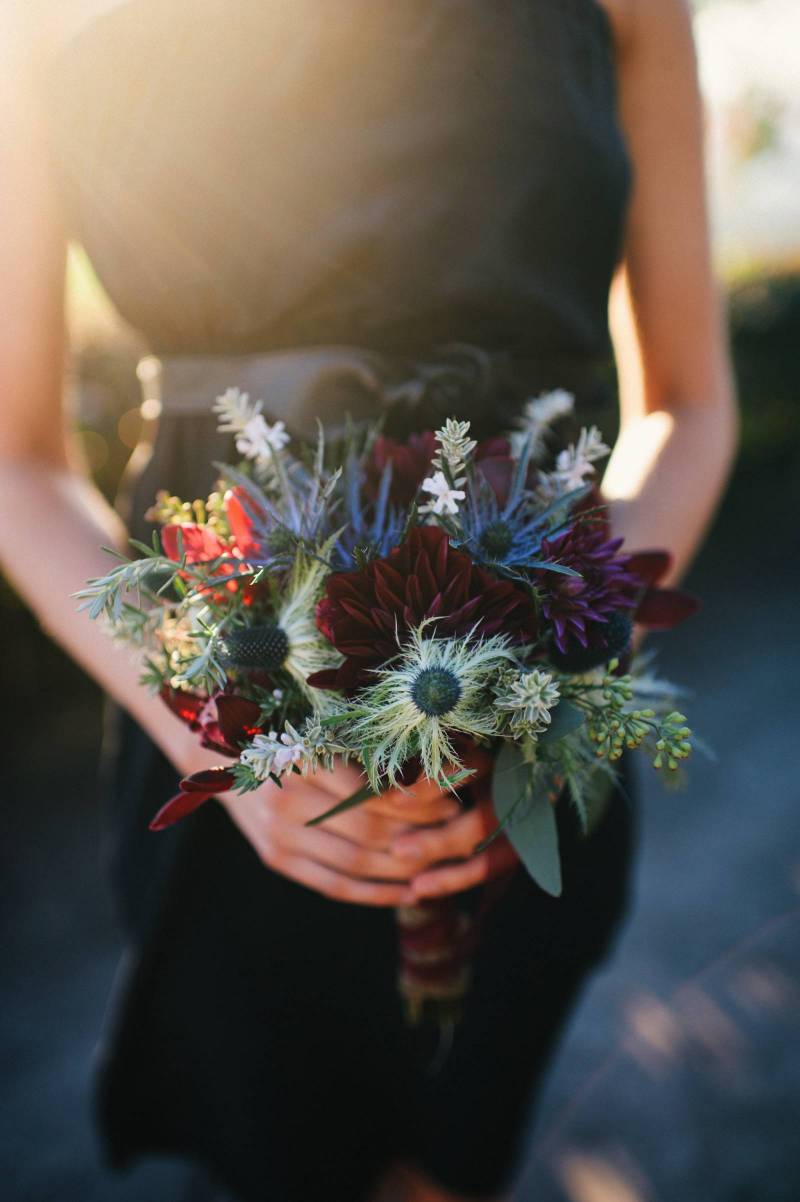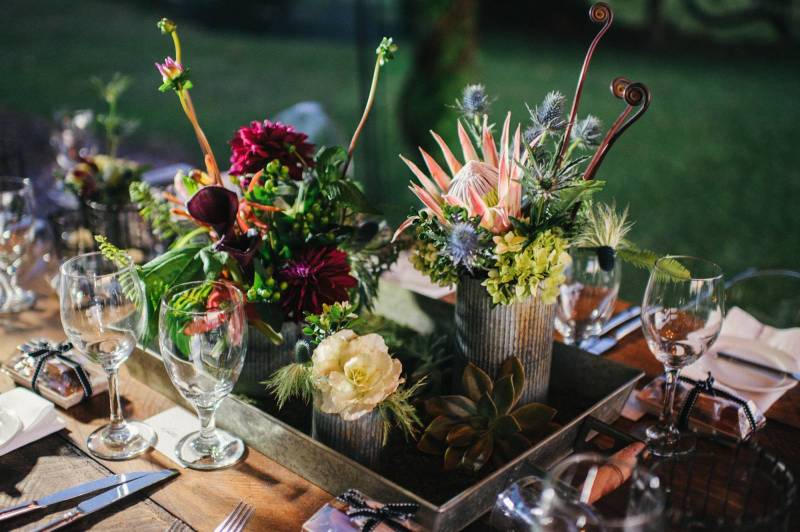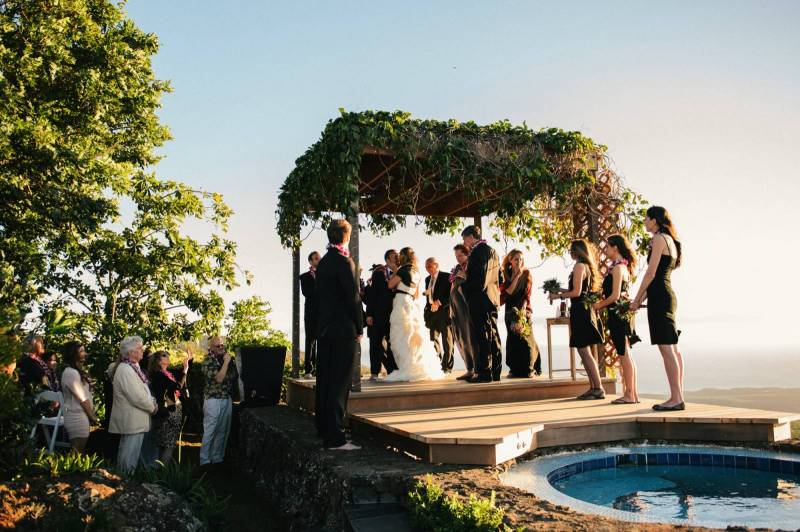 After a short, sweet ceremony the couple and their guests enjoyed dinner and dancing. "My wedding turned out so much better then I ever could have imagined," Melissa smiles.