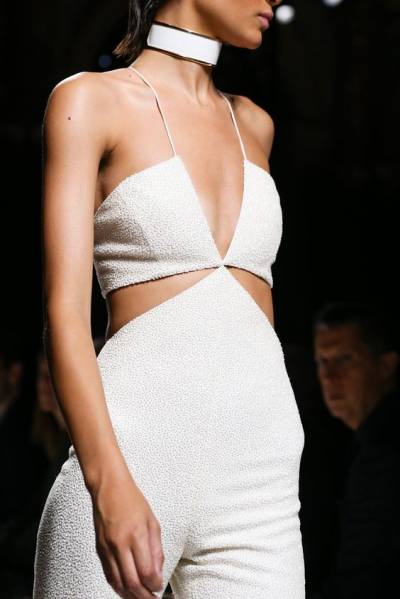 Show some skin in this beaded Balmain jump suit. Perfect for a cocktail reception or a pre-wedding soiree.
Perhaps the most coveted piece of clothing in film in the last decade. Keira Knightly in the English drama, Atonement in the stunning emerald gown we still can't get over.
Below, Alex Perry's Courtney gown: A classic, cape-like silhouette.
Pair with bold jewels to add a bit of edge.
An all time favorite from Valentino's Runway.
We envision this delicate beauty among glaciers for the perfect snowy setting.
Below: Turn heads in these statement looks. Leather creates flattering silhouettes in delicate material. These festive gowns are unexpectedly bold yet undeniably romantic.
Above: Textures we adore. This look from Saint Laurent's PSYCH ROCK collection is a holiday rockers dream. Pair with a silk slip and dark nails to complete the look.
Below, a moody color pallet from Barbara Bui's Fall collection.
These dramatic gowns by Valentino make all of our dreams come true.
Paired with a romantic golden number, the Chloe, Susanna boot in Red Velvet was designed to complete your holiday look.
Above, left: Channel your inner Anna Karenina in this classic piece by Balenciaga.
Below, a simple velvet slip dress we adore. Pull your hair back for a raw, romantic feel.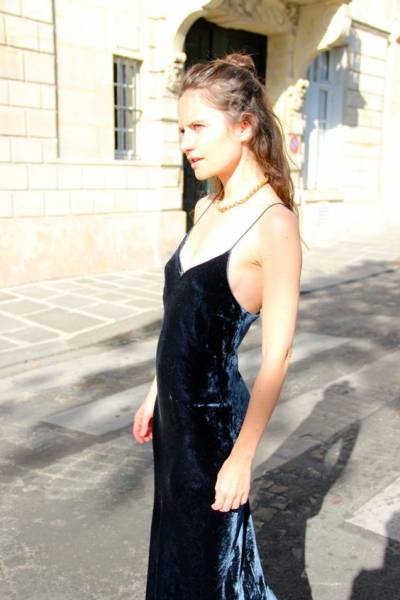 Below, touches of black and romantic silhouettes add a dramatic feel to our holiday wardrobe.