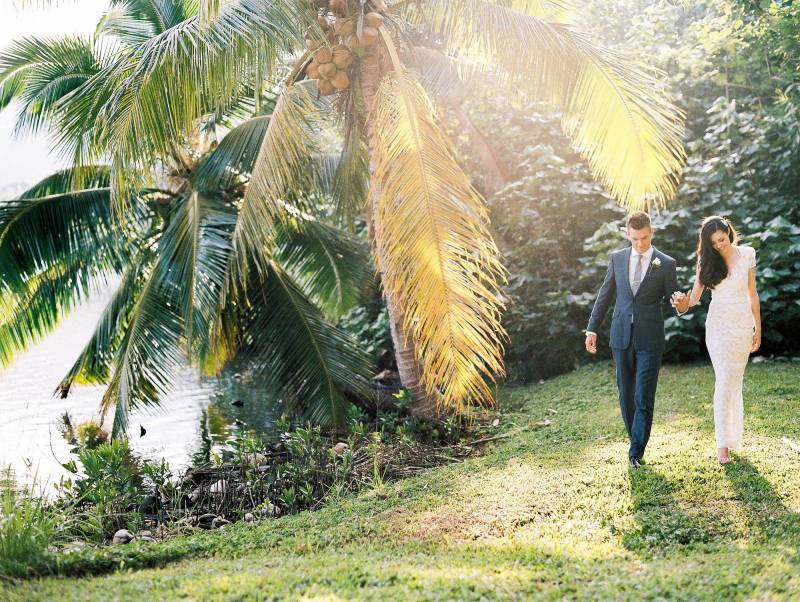 Australian sweethearts Brooke and Jarrod wanted nothing more than to jet to a whimsical and romantic oceanside locale in Hawaii to say their vows, just the two of them. So they did just that. Hawaii film photographer Ashley Goodwin was on-hand to capture the beautifully intimate day.

The Elopement
"Elopements are unfortunately traditionally burdened with the stereotype of shotgun weddings, family quarrels and Elvis and Vegas. We decided to elope purely for the reason that we wanted our day to be about us and our commitment to each other. We always knew we wanted a small wedding, and had floated the idea of eloping even before being engaged. We were struggling to cut our wedding invite list down with friends and family all around the country and the numbers were getting up to 150, which we didn't want. So after talking to our very supportive families, we decided to have 2 big engagement send off parties on each side of the country (I am from west, he is from east) and then go off to say our vows in private. We couldn't be happier with our decision, and it was truly the most magical day for both of us."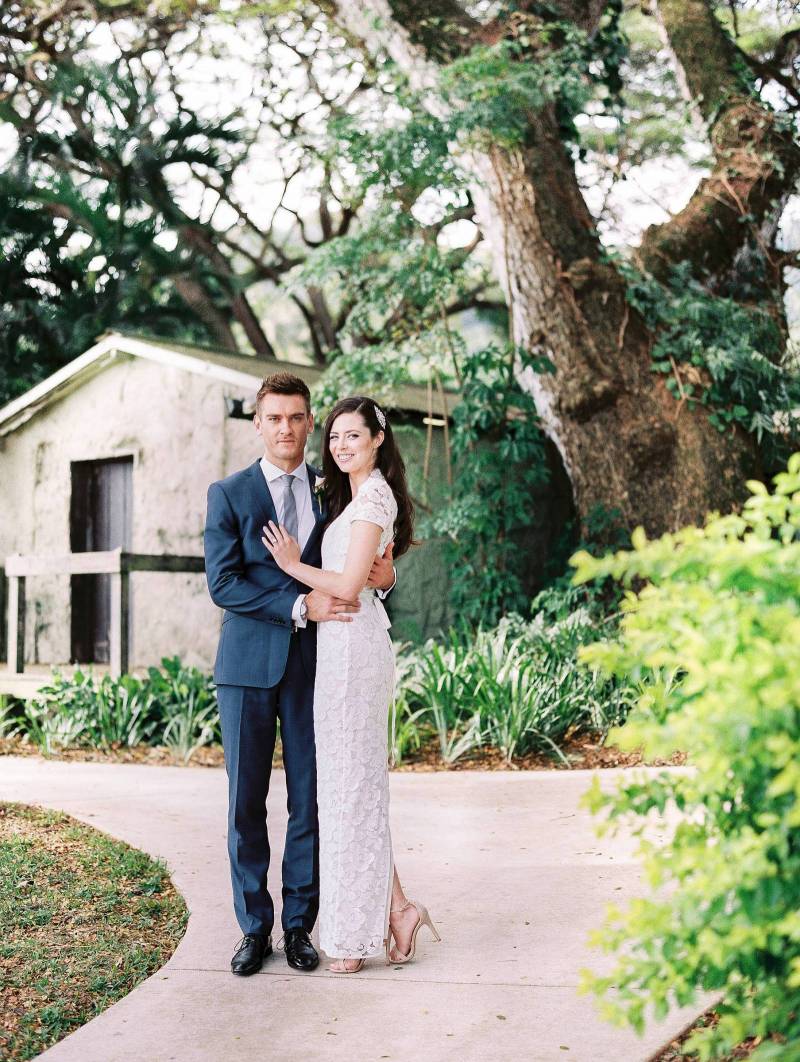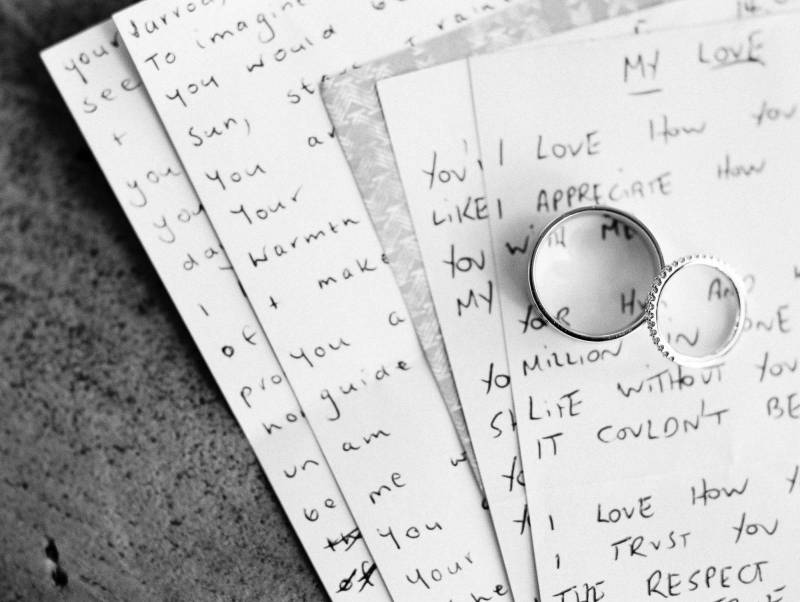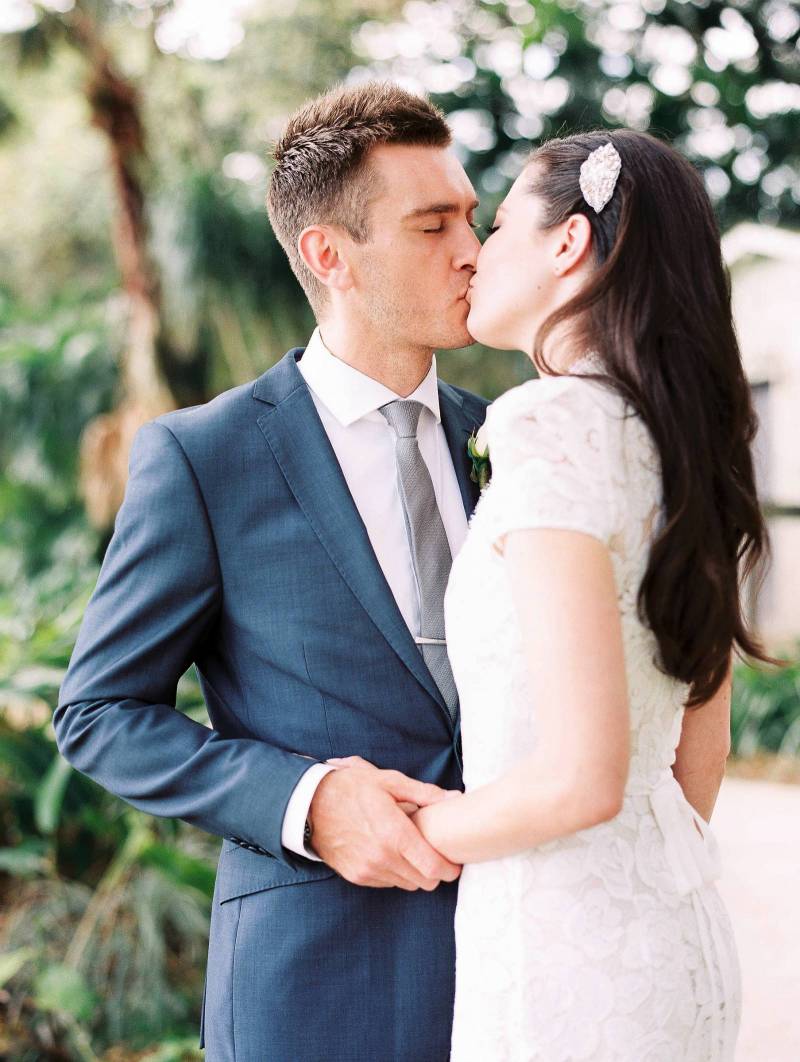 The Location
"Hawaii had always been a top 'bucket list' destination of ours. The love affair with the Hawaiian Islands started after watching the movie The Descendants. The landscape in some of the scenes took my breath away, and from there on in we watched every Hawaiian-filmed movie we could! Our new found love for Hawaii was followed by research on the history and culture of the land and people, and we fell in love even more. Before we were even engaged, we decided it was the place where we wanted to get married. In terms of the actual location, we spent many hours researching many locations on all of the Islands. We settled for Hale Moli'i because it set the tone for the whimsical and romantic style wedding we wanted. We wanted the day to be beautiful, intimate and romantic. We enlisted the help of the lovely Kibby at Oahu Wedding to help with organising items such as flowers, transport and all of the little things that were hard to organise from Australia. I couldn't recommend her and the girls at Oahu Wedding more!"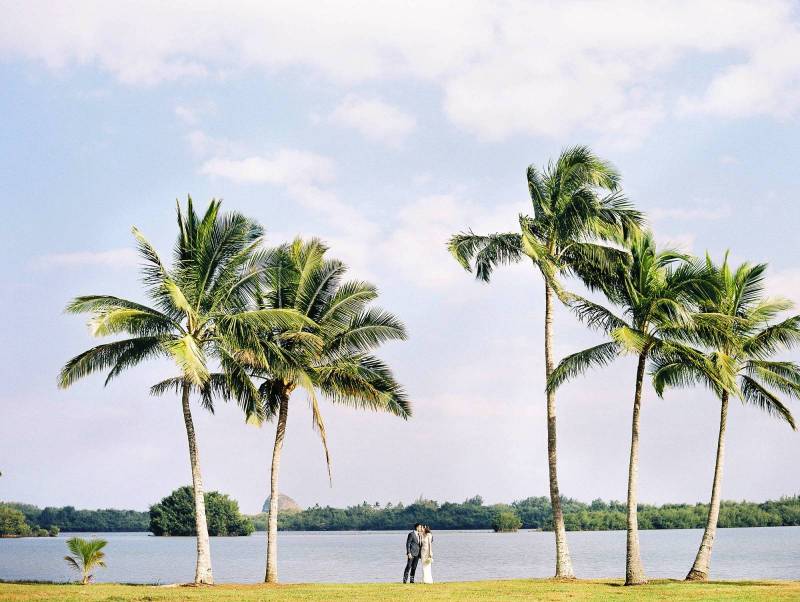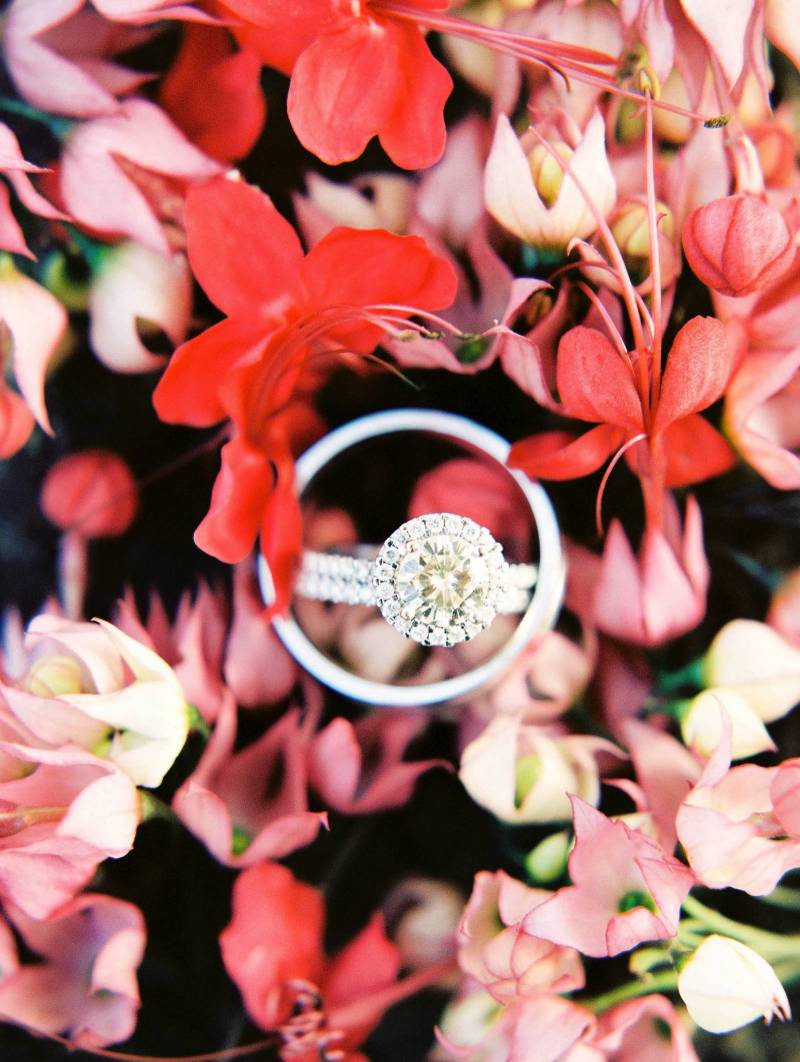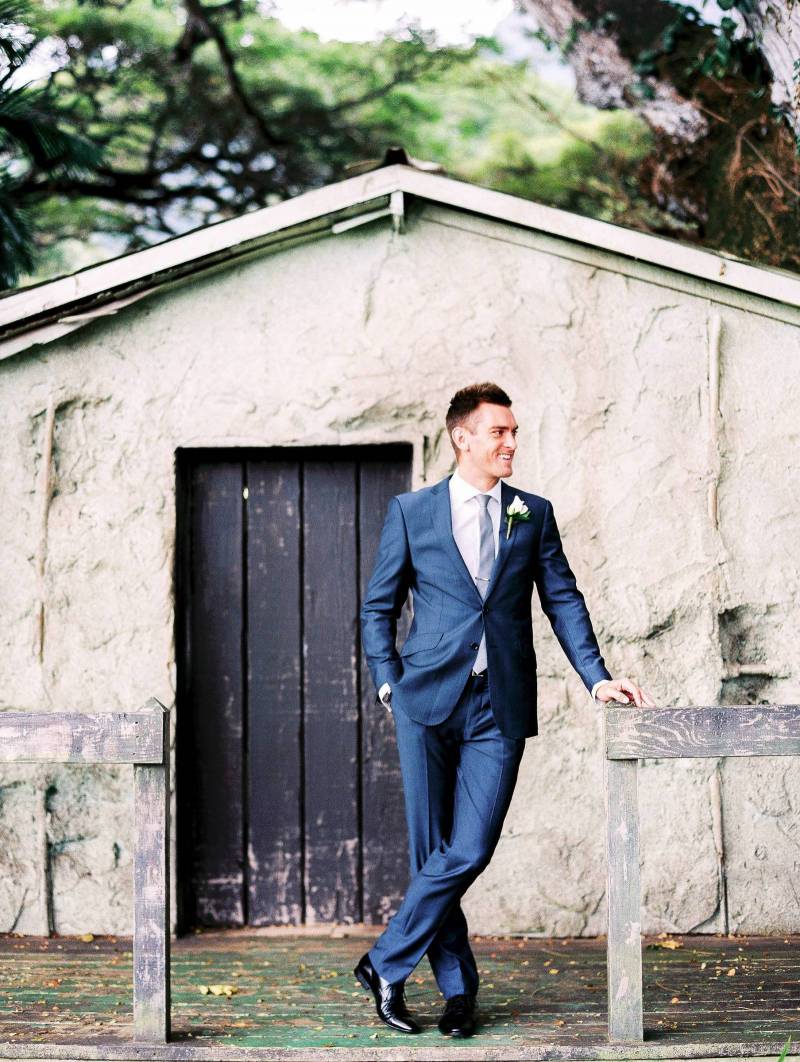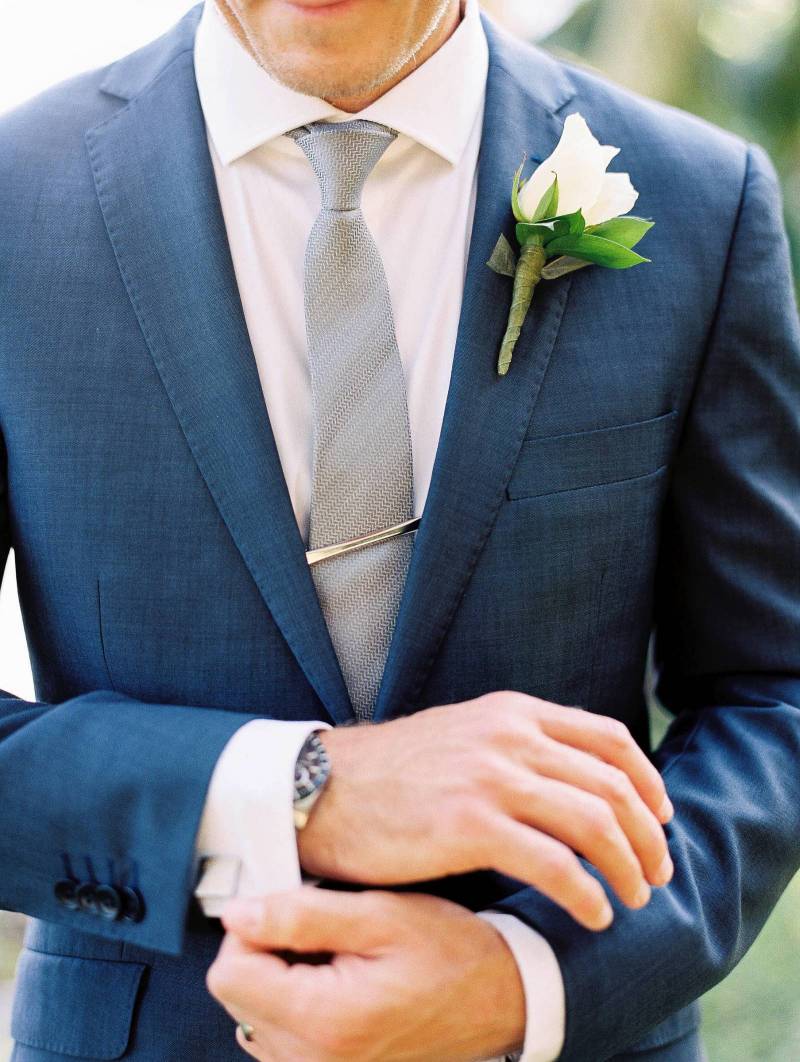 The Groom's Look
​"Jarrod's suit was from Saba with a Calvin Klein shirt and cuff links he had engraved as a surprise. We originally were looking for a grey suit as we thought it would complement the look of the day and my dress better, but upon seeing this one, our minds were changed. As you can see in the photos, the color of the suit worked perfectly! The tie pin was from Australian retailer David Jones, and we love how it finished off the look."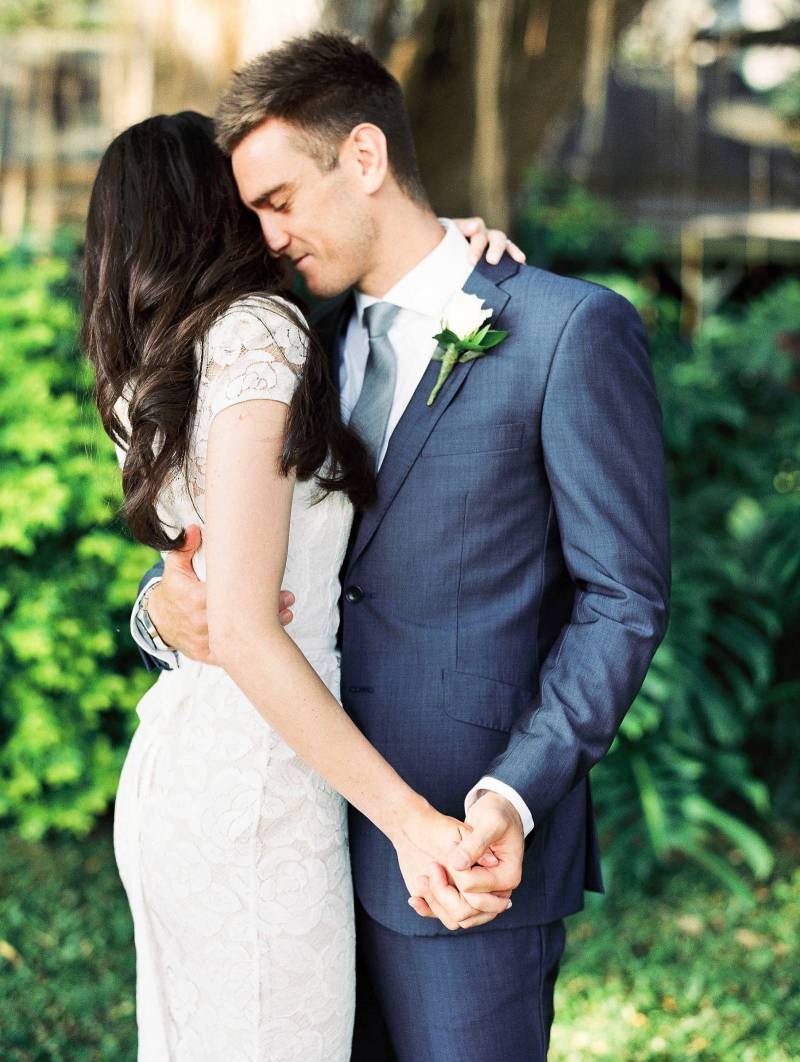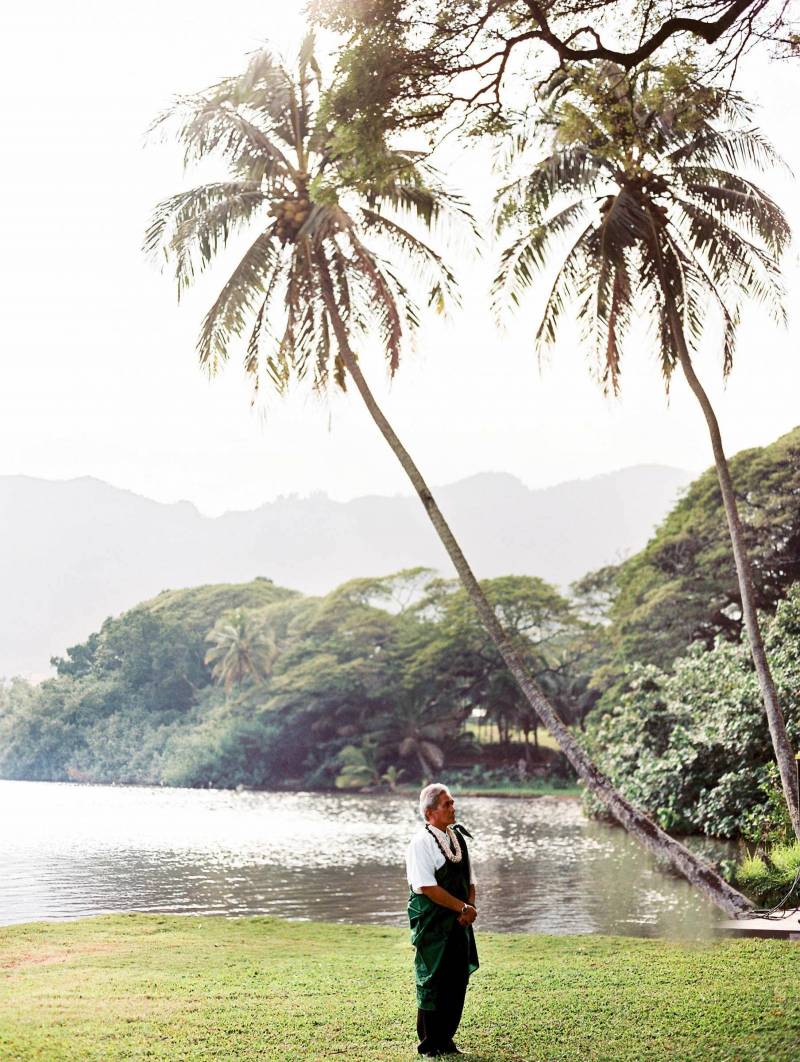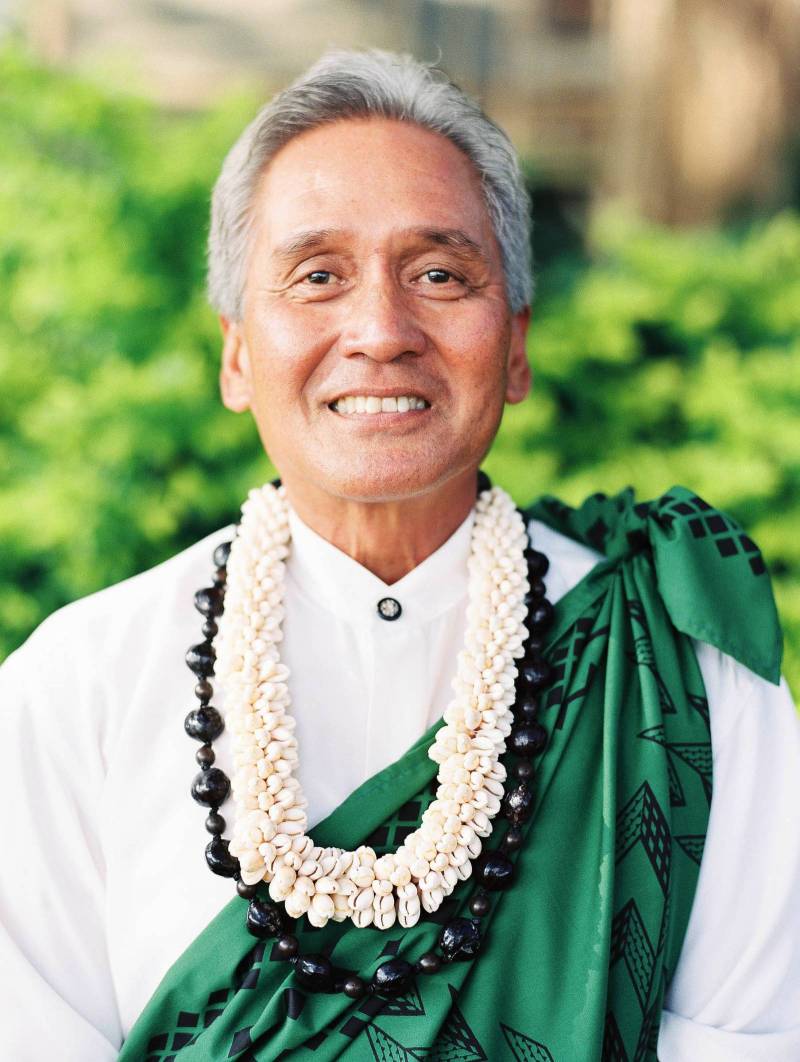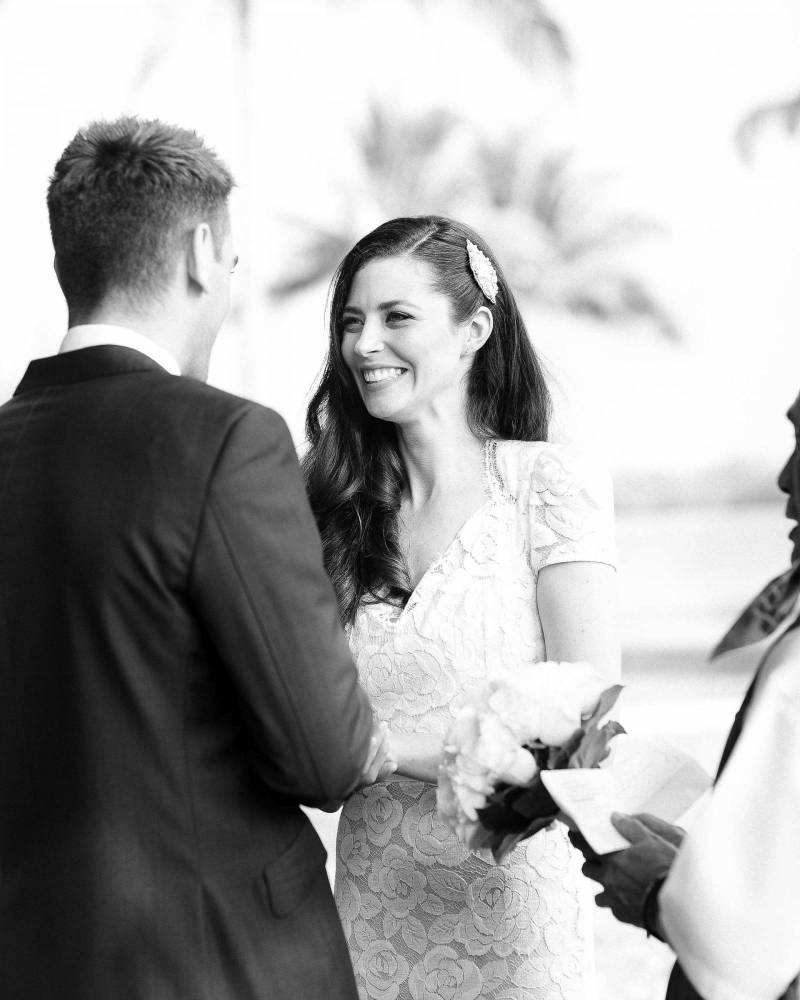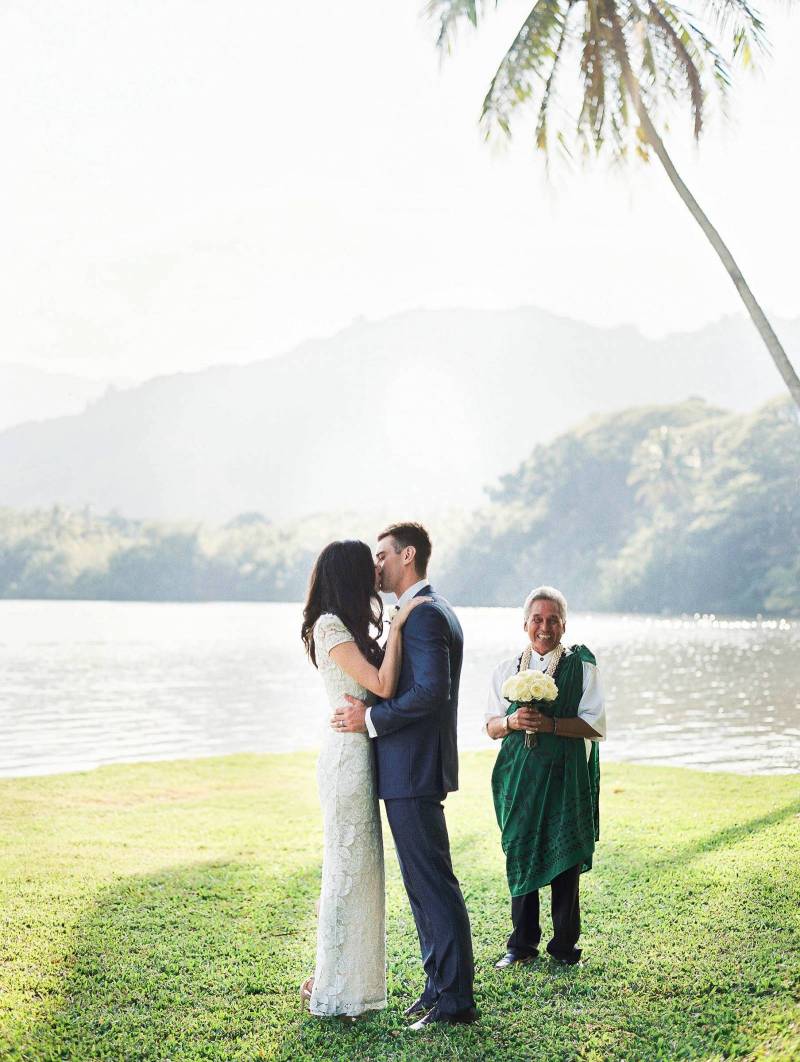 The Dress
"I knew that I wanted something romantic to reflect the gorgeous setting we had chosen. Lover has long been a favorite Australian Designer of mine, and the brand releases a limited edition collection each year called White Magick which features many white lace dresses. When I saw the Marianne dress online, I knew instantly it was the one for me! I took a gamble and ordered the last one they had in my size, and it fit like a dream. My shoes were ones I had originally purchased for our engagement party, and loved how they looked with my dress so just went with them! My hair and makeup was done by Leslie Fair and she understood my vision completely and couldn't have imagined it to look anymore perfect than it did! I found the Mimco hairpiece at the airport before leaving Australia, so it was one of those 'meant to be' situations, as it finished off the entire look perfectly."