Nazia and Omid planned a fun multi-day Indian and Persian fusion wedding for all of their friends and family to join in celebration and fun. As is custom with Indian weddings, the couple dreamed of a big, colorful wedding full of dancing and laughter. They longed for their entire family to escape for a few days and enjoy the incredible celebrations on the tropical island of Maui.
It was only fitting that Nazia and Omid chose to celebrate their wedding at the beautifully lush Haiku Mill. The first time they set foot in the European-inspired venue, Nazia said that it immediately felt enchanting. The couple could not imagine getting married anywhere else. Nazia wanted the natural romance of the venue to serve as the centerpiece of the event. She kept her color palette to organic greens sprinkled with soft blush and mint tones to accent.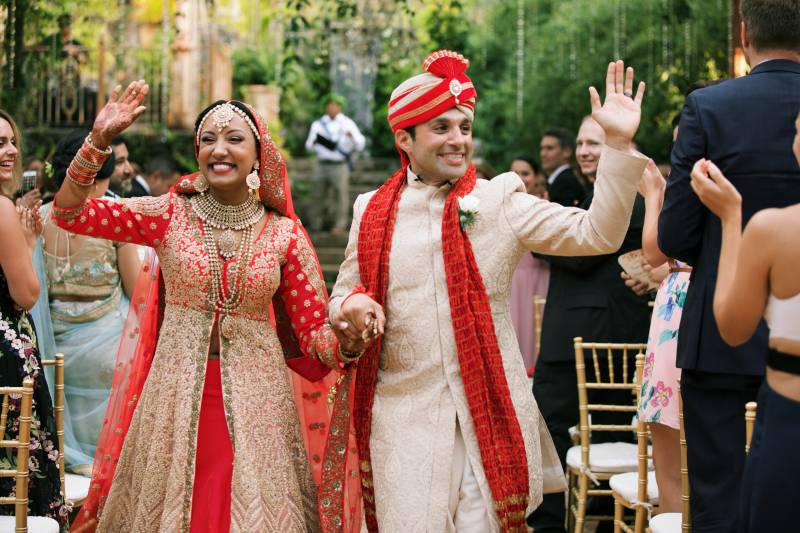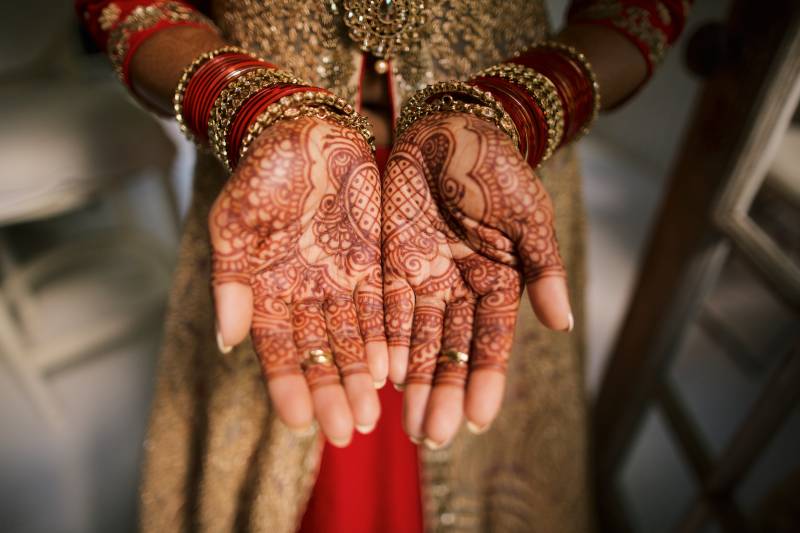 From the Bride:
"I saw a version of my wedding dress in a store called Sari Palace in LA but it wasn't quite right. With the help of the store owner Heeral Mehta, I completely redesigned the piece and coloring and had it handmade in India. My jewelry was also from Sari Palace and my shoes were Kate Spade. My reception outfit was from Naazrana in New Jersey."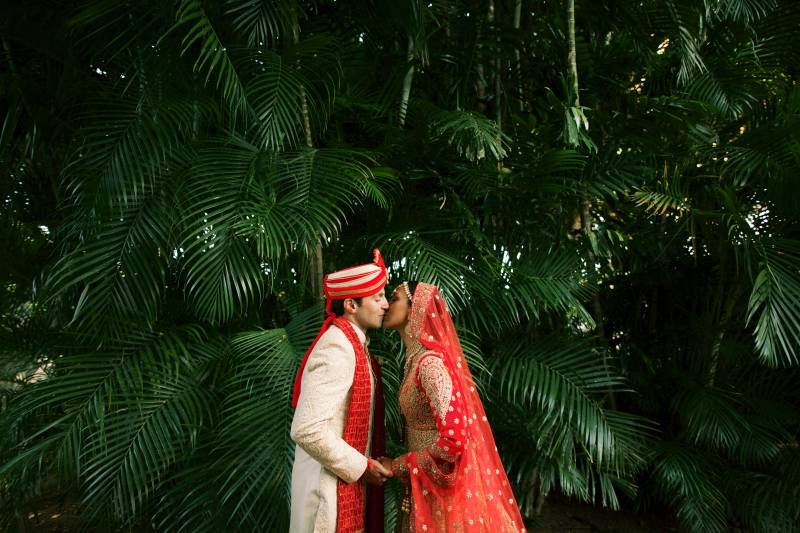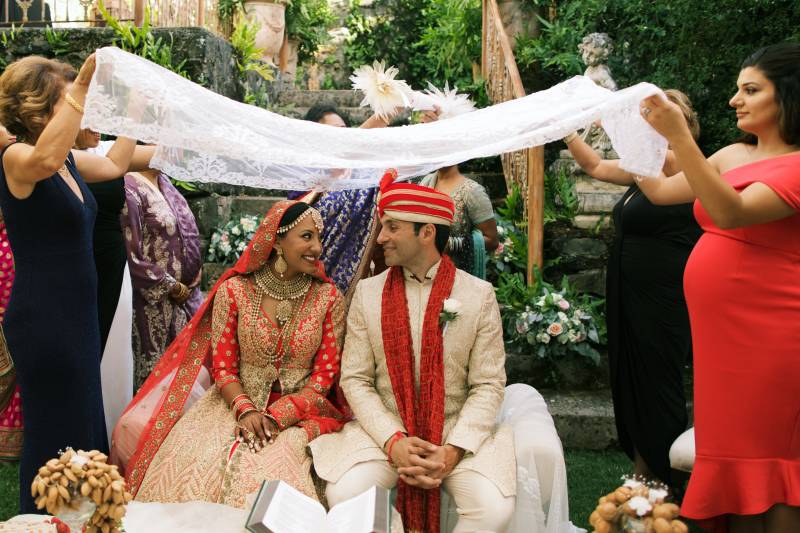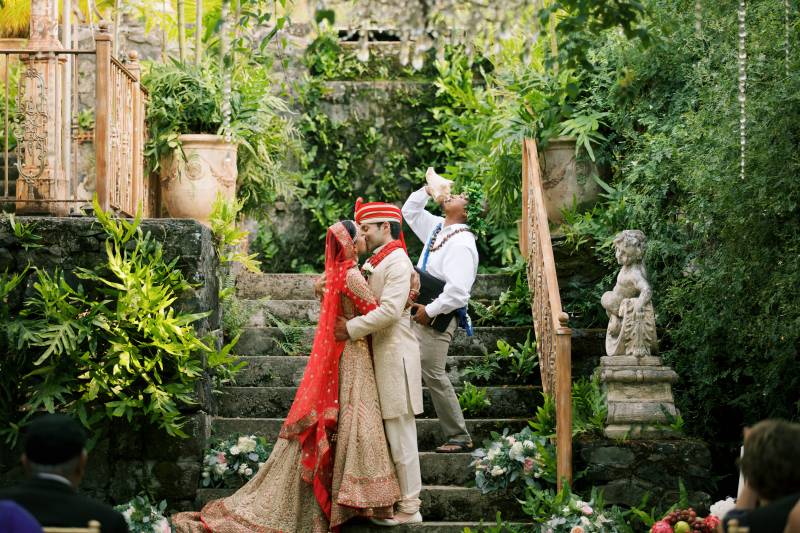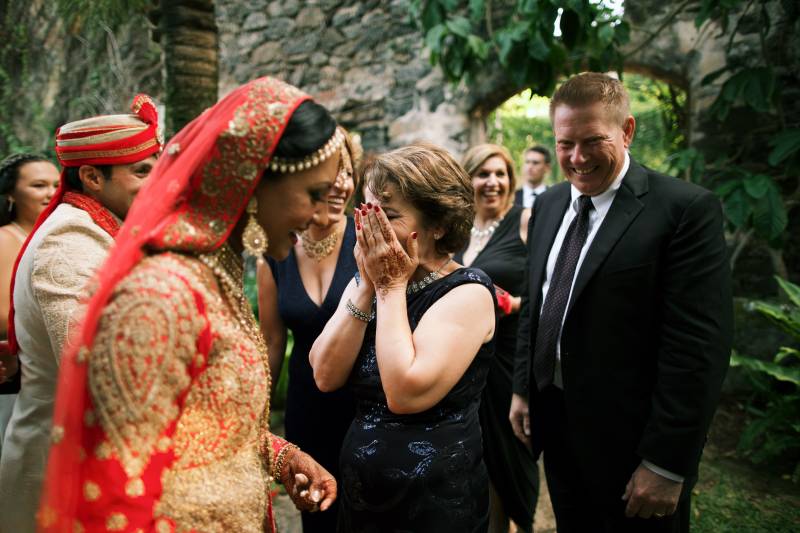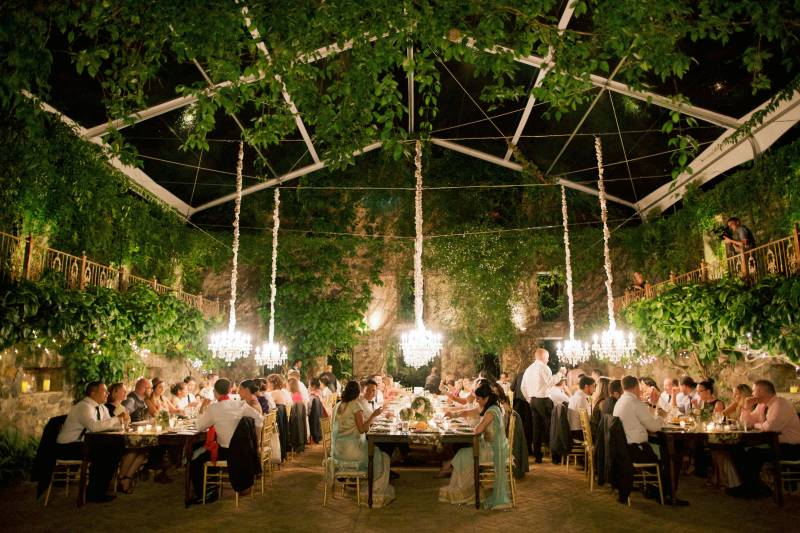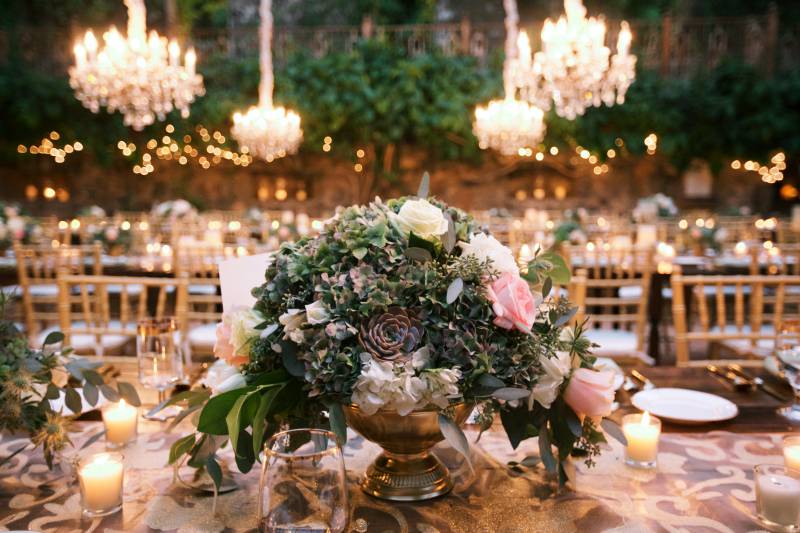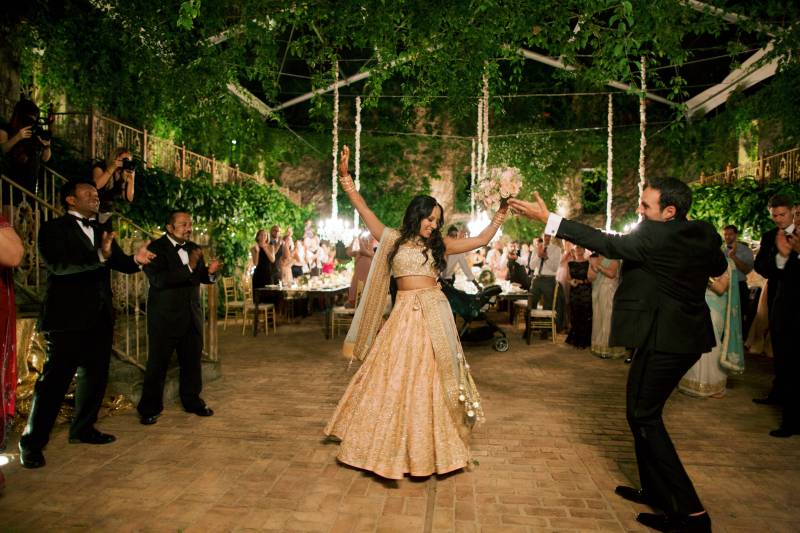 "At our wedding reception, we performed a choreographed dance medley (waltz, hip-hop, and Bollywood) to reflect themes of meeting in California and living a Bollywood fairy tale. It was so fun to prepare and perform the dance together!
The most humbling part of getting married is the overwhelming love you feel from everyone that you've ever cared for being there to root you on and share the journey. We took every opportunity we had to thank all the people in our lives that have made us who we are and allowed us to cross paths."