When it came time to make official wedding plans, the beach-loving pair knew exactly the perfect median between Bryce's Canadian relatives and Rebecca's family in Australia. Falling in love with the grandeur of the St. Regis Princeville overlooking Hanalei Bay, they enlisterd the help of wedding coordinator Ashlee Libbrecht and floral designer Martin Roberts Design. They were able to bring Rebecca and Bryce's beach chic theme to life in a soft, neutral palette of sand and coral with wild flowers nad lots of crisp white elements.
Photography by Blenda Montoro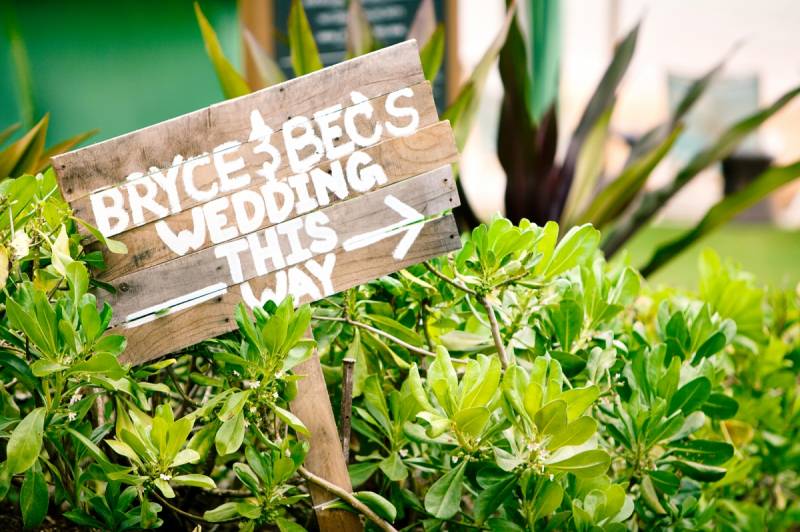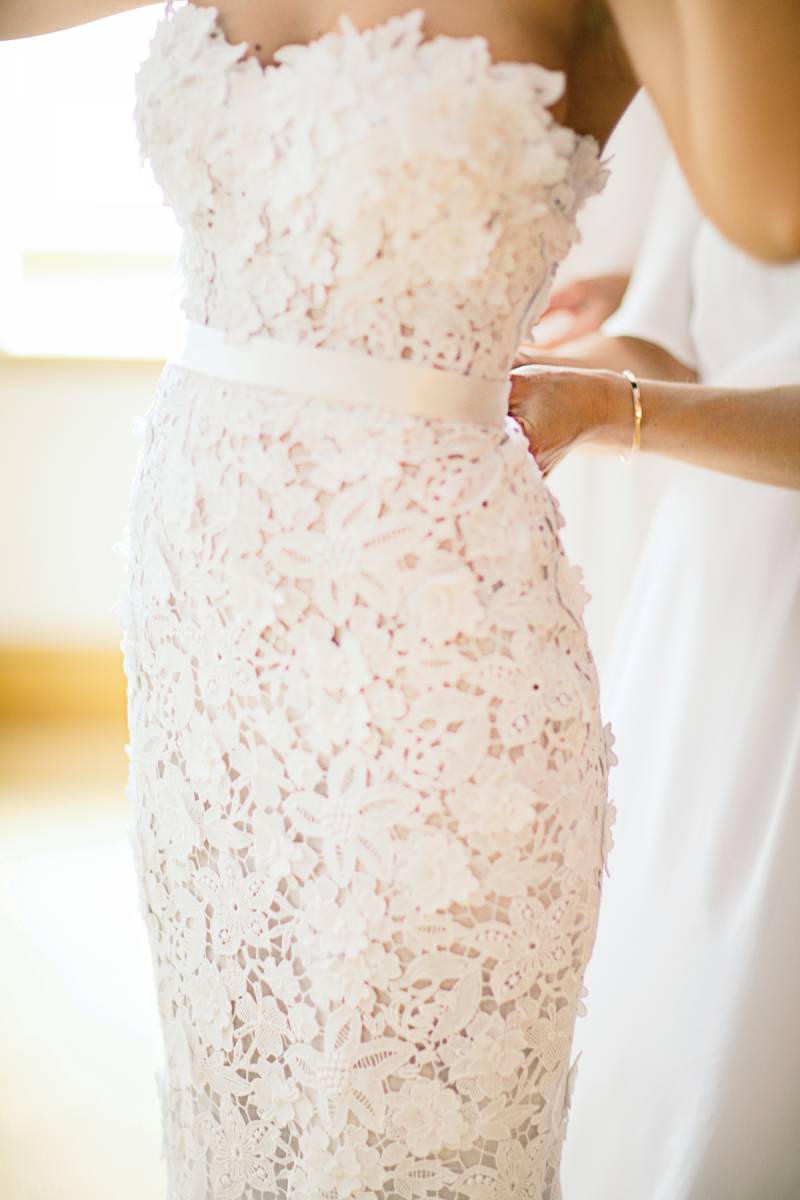 The bride worked with Sydney-based Bridal Couture Designer Steven Khalil to create a custom gown of delicate lace.