Before spring transitions into a warm summer, we have breathtakingly beautiful styled shoot to share from destination wedding planner Callista & Company. This fine art magnolia editorial is inspired by the very essence of spring. A contemporary design set against an enchanting natural backdrop creates a timeless scene of floral romance.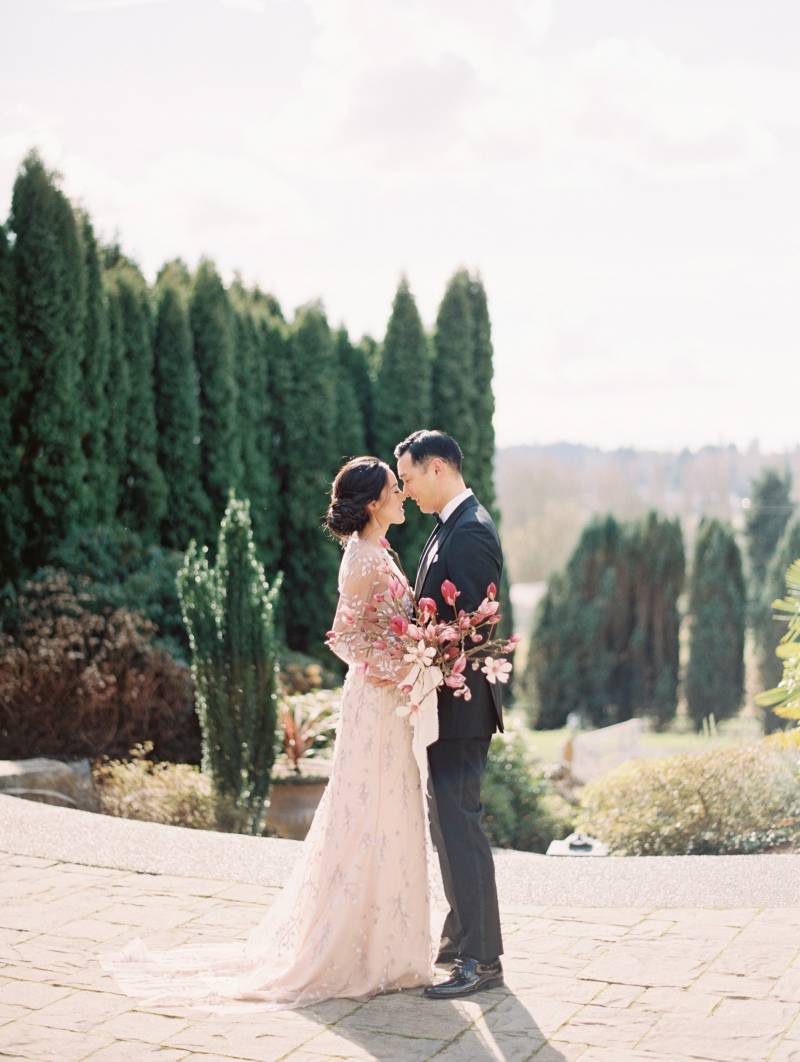 Callista told us about her design process:
"When Allen Tsai Photography, Gather Design Company, and I had the opportunity to collaborate, we wanted to create a contemporary design with a strong sense of seasonality. Spring trees were blooming all over the Seattle landscape at the time, and I was drawn to the idea of using a single type of blooming branch. Amy of Gather Design Company suggested using magnolia, and from there, the other elements of our editorial came together seamlessly. Grey and Cake crafted an incredible custom invitation suite, and the Wilder gown from Alexandra Grecco felt as if it were custom made for our design."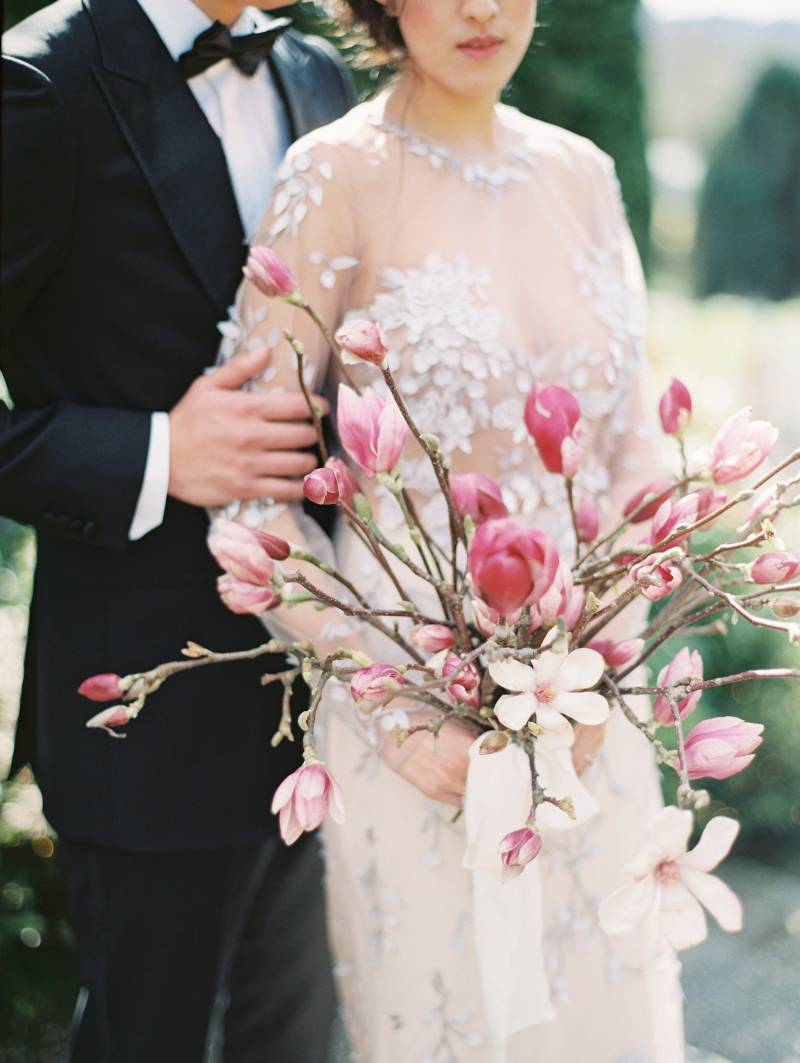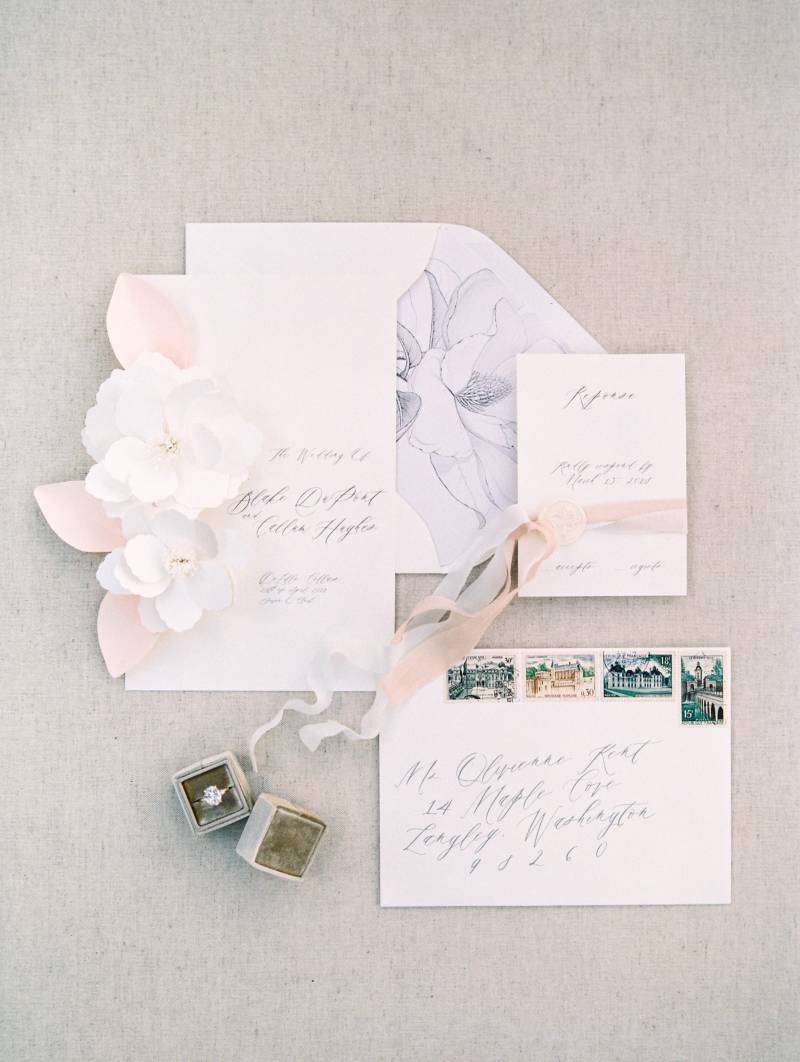 From Amy of Gather Design Company:
"When Callista sent me her idea of using a single type of blooming branch for the design inspiration, I jumped at the idea! Magnolia are large, stately blooms, but they also carry with them an air of elegance and refinement. When used alone, their beautiful shape and subtle color variations shine. To feature magnolias at their best, we designed both low and taller centerpieces, some with open flowers and some with buds. The bridal bouquet echoed this design and was finished with a soft silk ribbon bow."