Photography by Anna Kim
One of the world's most dreamy wedding destinations, Four Seasons Resort Maui, recently hosted an A-list of Hawaii wedding professionals to introduce the Wedding International Professionals Association. WIPA is a nonprofit community dedicated to cultivating an educational resource for wedding professionals and brides across the United States. Forty top luxury professionals gathered at the resort for cocktails, champagne, oysters, and a fresh poke bar to learn more about WIPA's endeavors.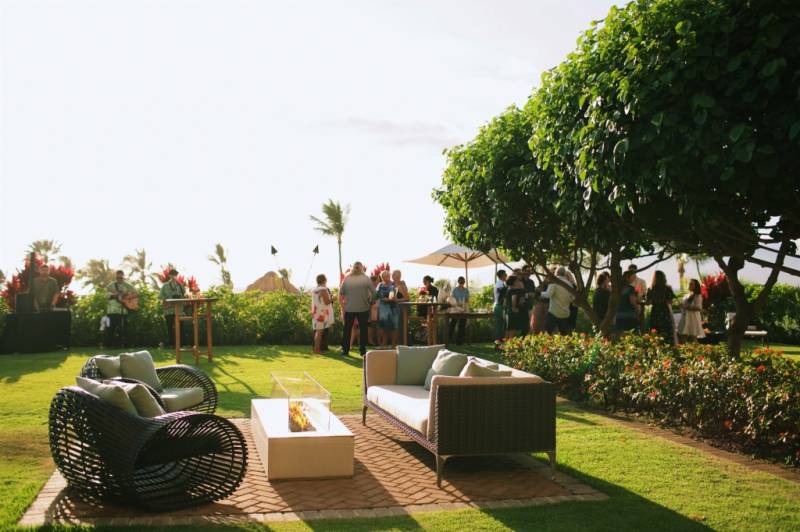 The President of WIPA, Rrivre Davies, explains how the organization was inspired by a heart for the bride and groom. Rrivre says, "WIPA was founded 10 years ago by two ladies who saw a need for an organization that would elevate the way wedding professionals worked both amongst themselves, and with the families of those to be wed. We are a nonprofit group of wedding professionals who have come together because we care about the magical day of nuptials. We want it to be the most enchanting, memorable, beautiful, and yes--professionally executed--day of a couple's life."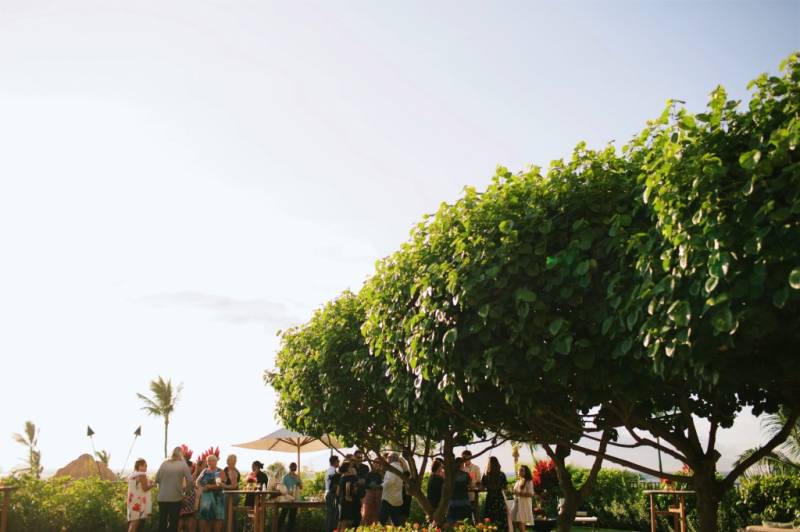 The evening included inspiration from WIPA's Director of Chapter Information, Pauline Parry of Good Gracious! Events. Carolee Higashino of White Orchid Wedding, who serves as Director of Programs and Education, also attended. (They are pictured above with Laura Creider, Special Events Manager of the Four Seasons Resort.) As leaders in the wedding industry, WIPA members recognize community and education as their core values. "We believe we have a professional obligation to learn from one another to enhance our understanding of what is possible, how it can and should be done, and what may be possible in the future," states Rrivre.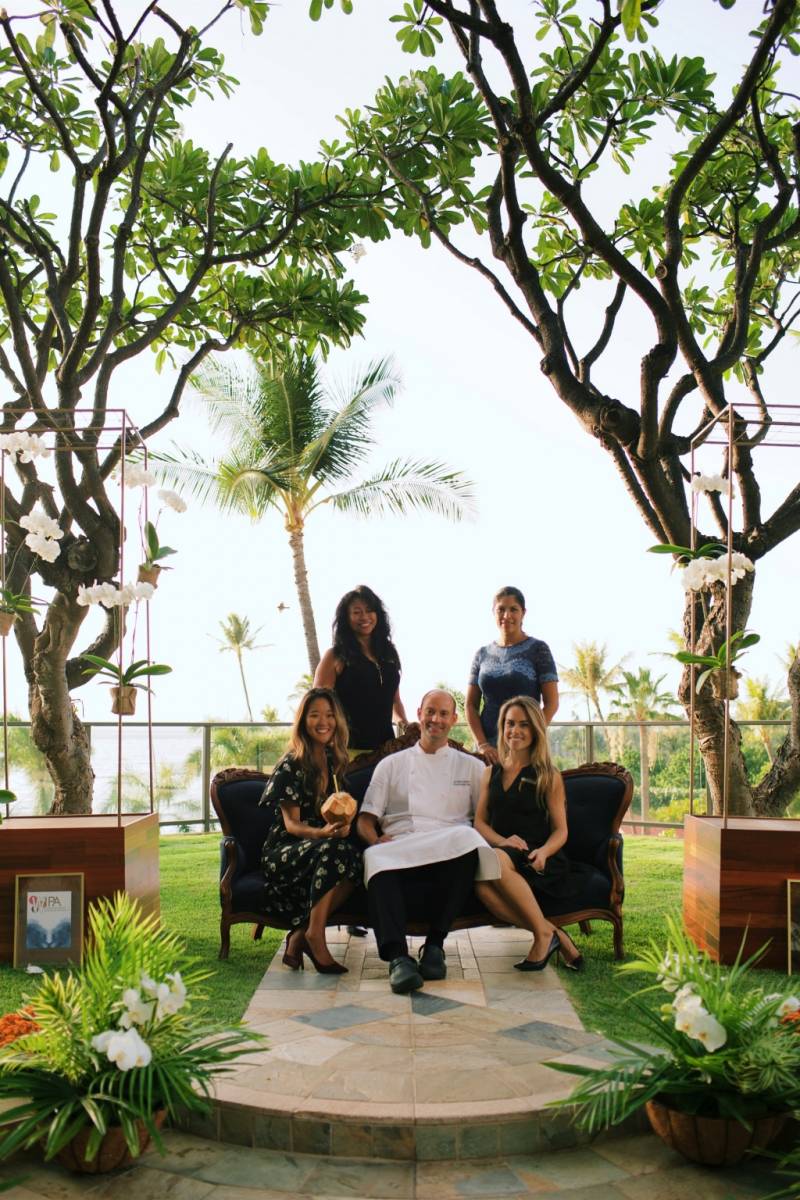 Laura Creider and Kayla McCracken, Special Event Managers for the Four Seasons, created the ambience for the special wedding event, with a tropical modern style and a swag bag filled to the brim with gifts. Executive Chef Craig Dryhurst prepared a fabulous array of seafood for the stylish party. To learn more about WIPA and their community of wedding professionals, visit WIPA.org.