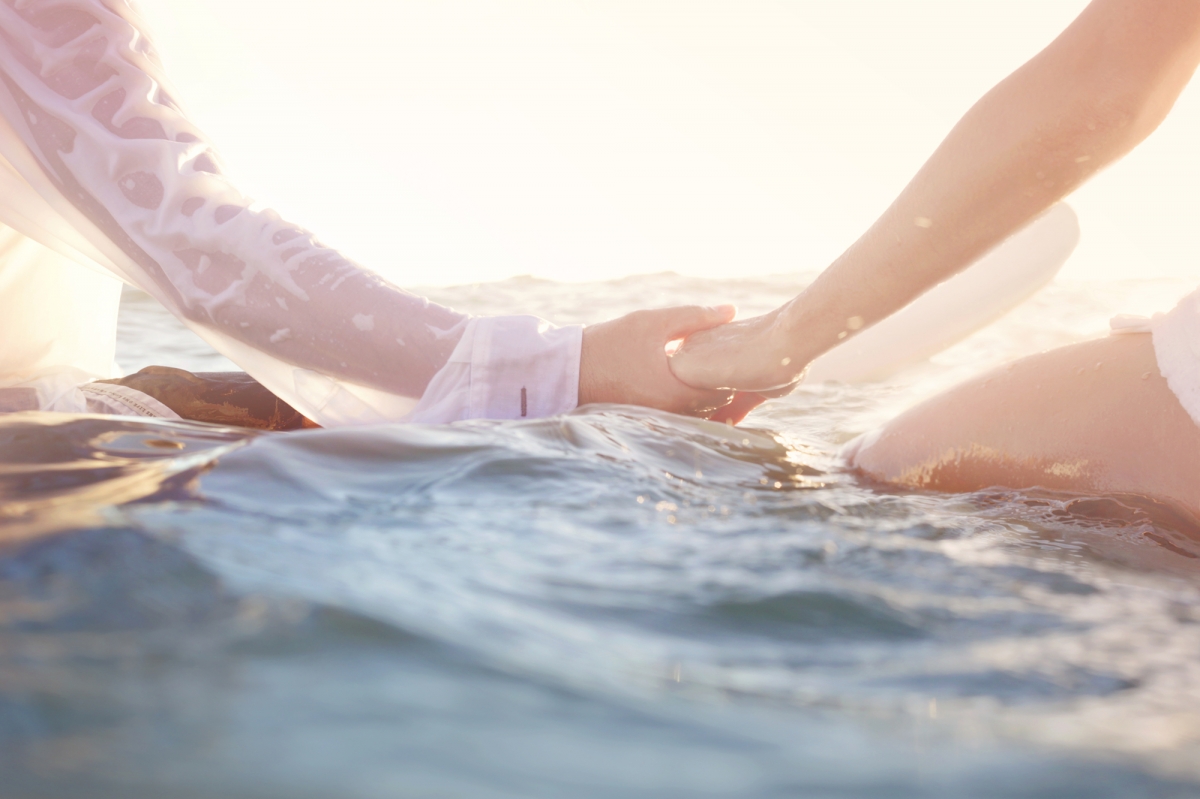 Have you ever heard of someone eloping in the water and having a surfboard wedding? It seems fitting that Shawn-Marie and Adam, the husband and wife photography team at Love and Water Photography in Hawaii, captured this beautiful elopement off the shores of Maui. The lighthearted and unique nuptials atop surfboards perfectly combined their two passions: shooting weddings and underwater photography.

Shawn says, "It was the perfect afternoon for a pair who are so in tune not only with one another, but with the environment around them. We feel so lucky to have met them and photographed their unique wedding in the sea!"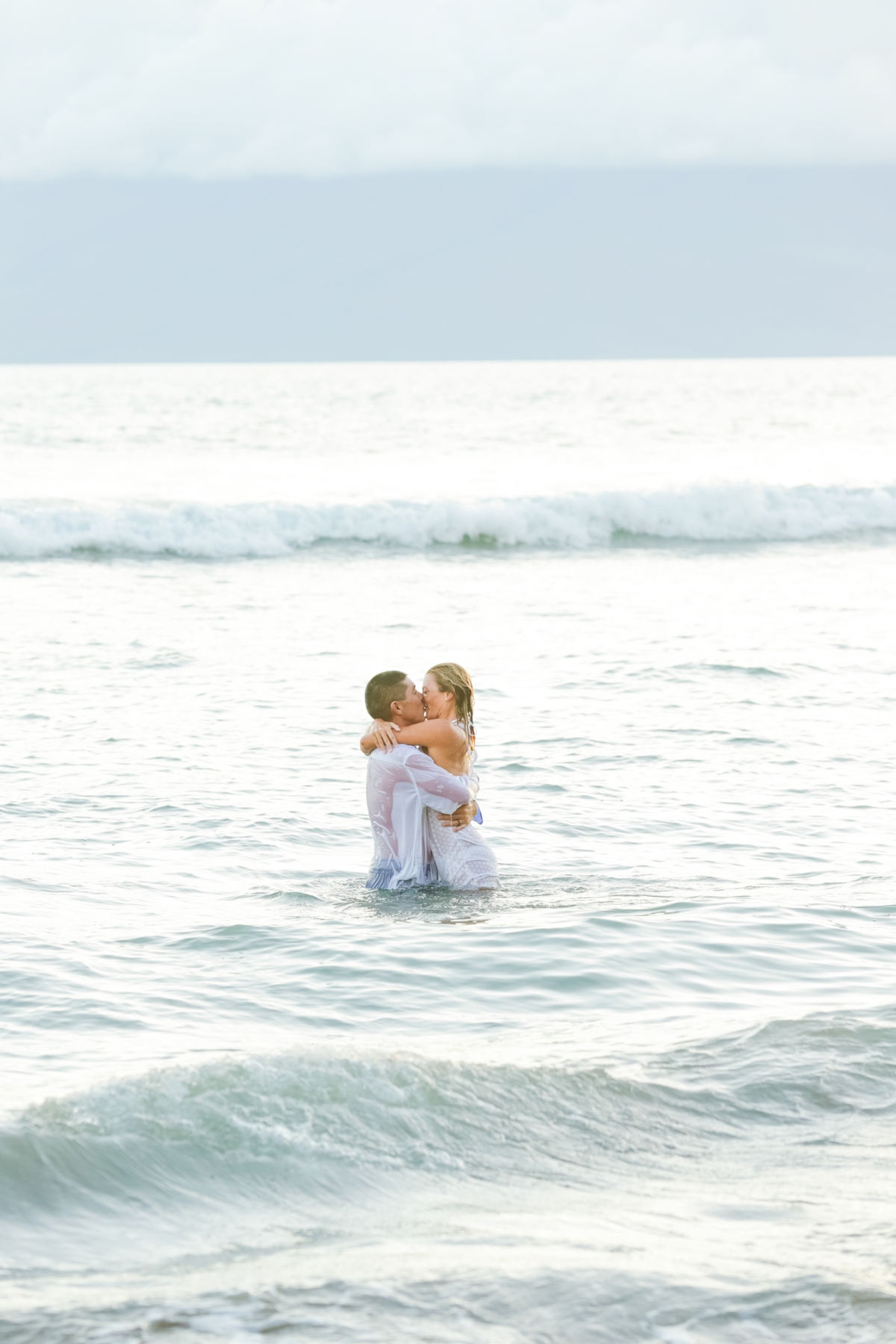 When wedding photographers Shawn-Marie and Adam arrived on Maui from their home in Australia, they connected with a fellow Hawaii photographer, Barb Toyama. Shawn says, "Only a few short weeks after we met, Barb shared the news that her and her boyfriend Jarret wanted to elope and exchange vows on surfboards...and they wanted us to photograph it! Their plans were right up our alley. The opportunity to photograph a wedding in the ocean was unique and exciting to us!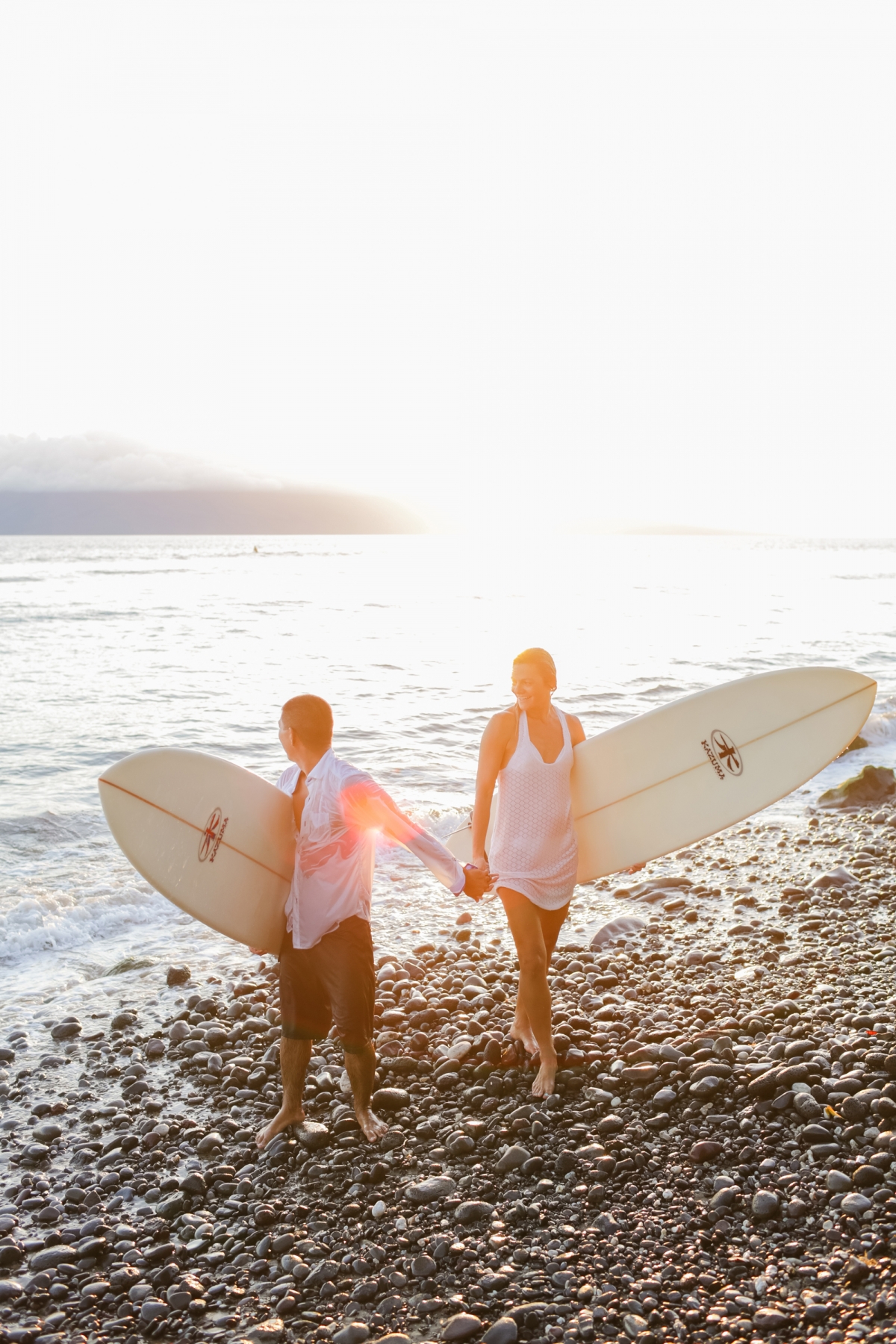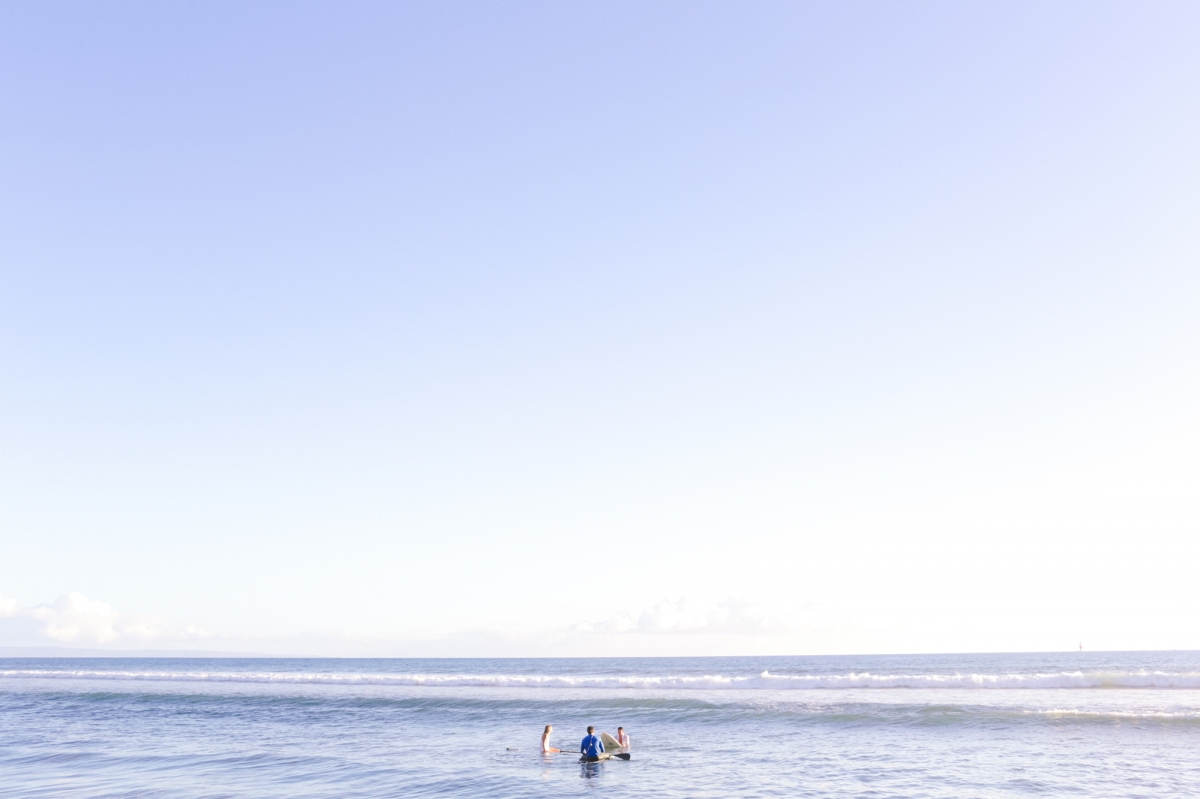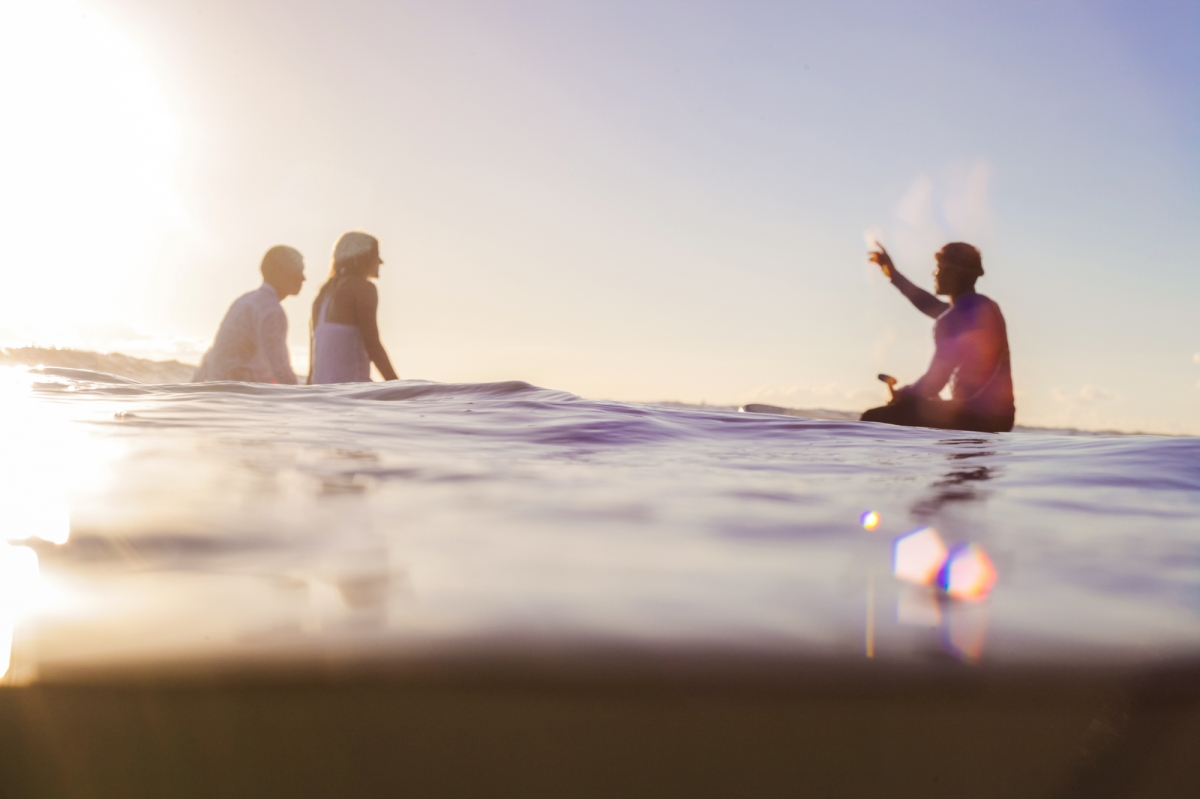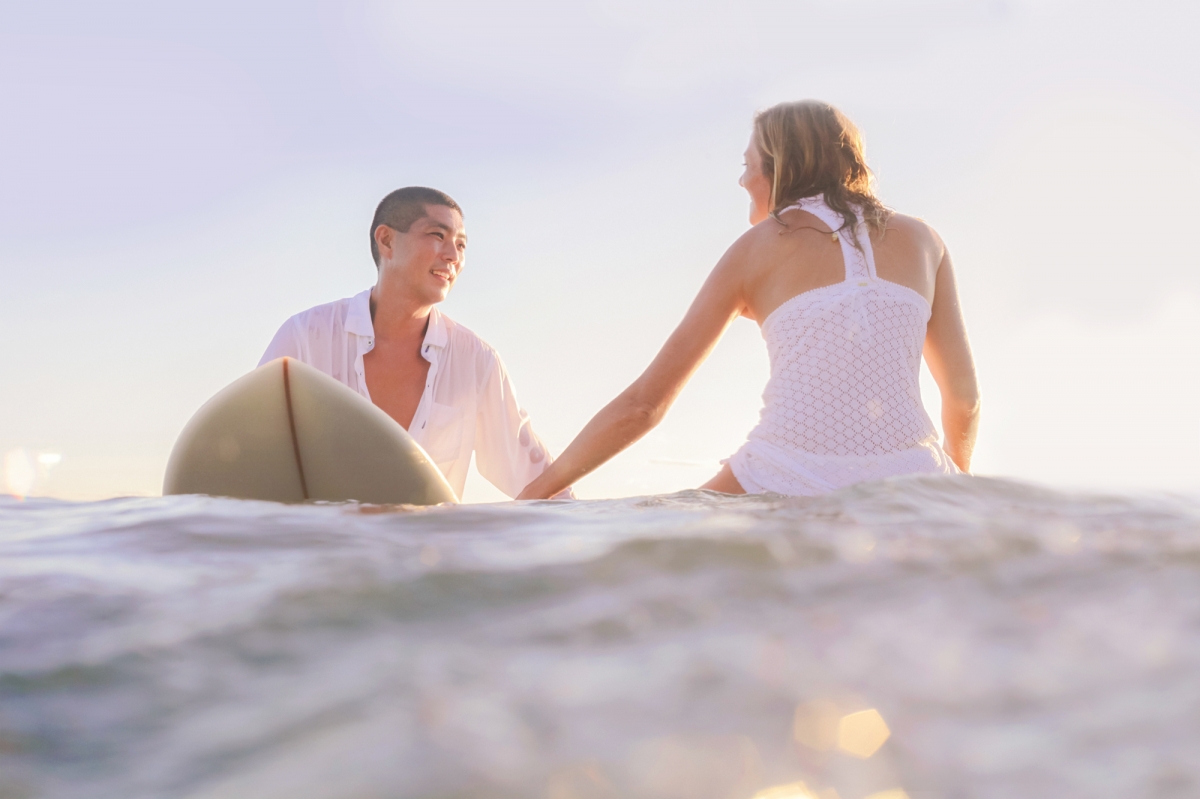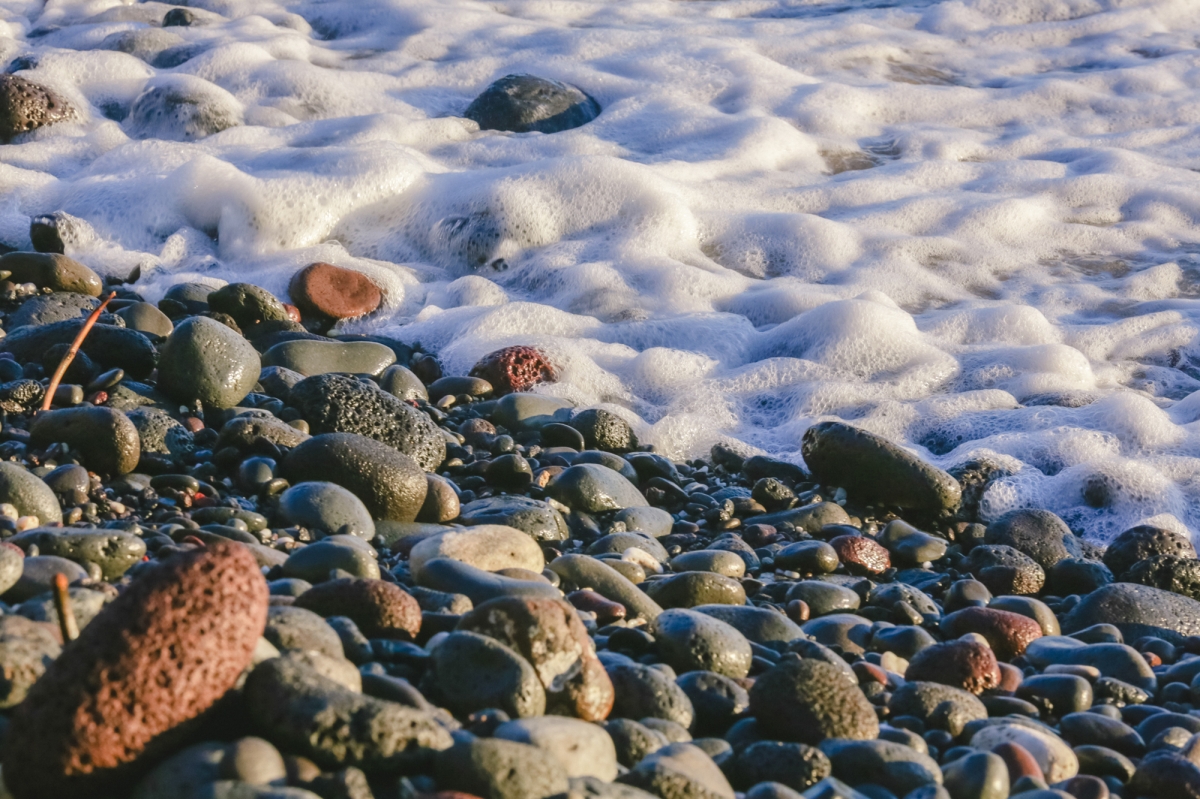 On the morning of their wedding day, we met Barb and Jarret at a beach on Maui's West Side which holds deep meaning for them both. They frequently surf those beaches together. The date they selected marked Barb's two year anniversary on Maui (and happened to be the biggest south swell of the summer). Right before the ceremony began we watched the surf and had our eyes on a section just offshore that seemed to be the least affected by the larger sets washing through. The couple waxed up, Jarret handed a stand up paddle board to Kahu Kale Kaalekahi, who gracefully launched from the shore with the soon-to-be-newlyweds following close behind. Adam secured his underwater housing and followed them out, and I started shooting from the shoreline.