This month's BERTA runway show was such a treat to attend. The Israeli-based fashion house is world renown for ultra sexy and glamorous designs. Their silhouettes are form-fitting, their embellishments are sparkling, and their necklines are plunging. And the BERTA Spring 2020 collection is no exception.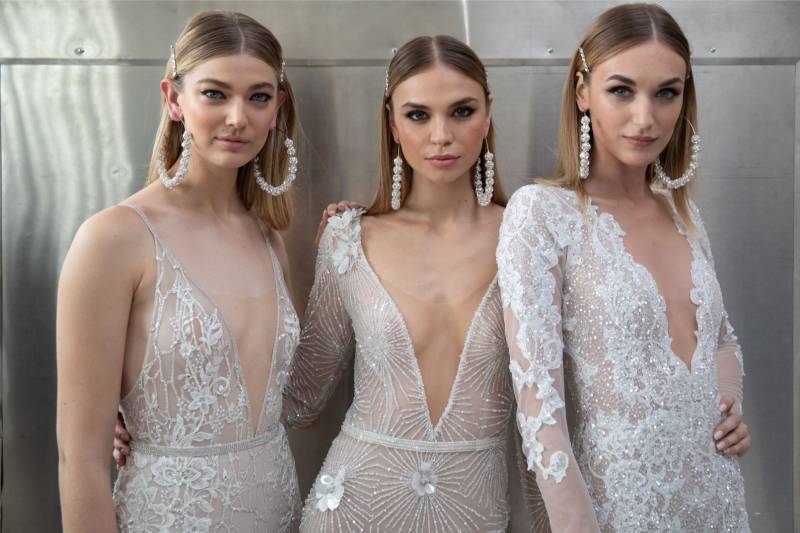 "Milan has been recognized as the world's fashion and design capital, so it's only fitting that the brand new BERTA Bridal Couture Spring Summer 2020 collection be inspired by all its greatness. With picturesque landscapes, strong architecture, and a city buzzing with style in every corner, it is no wonder that the new BERTA collection fits right in. The S/S 2020 collection is even more jaw dropping than ever before and uncovers a whole new dimension to the BERTA house of couture.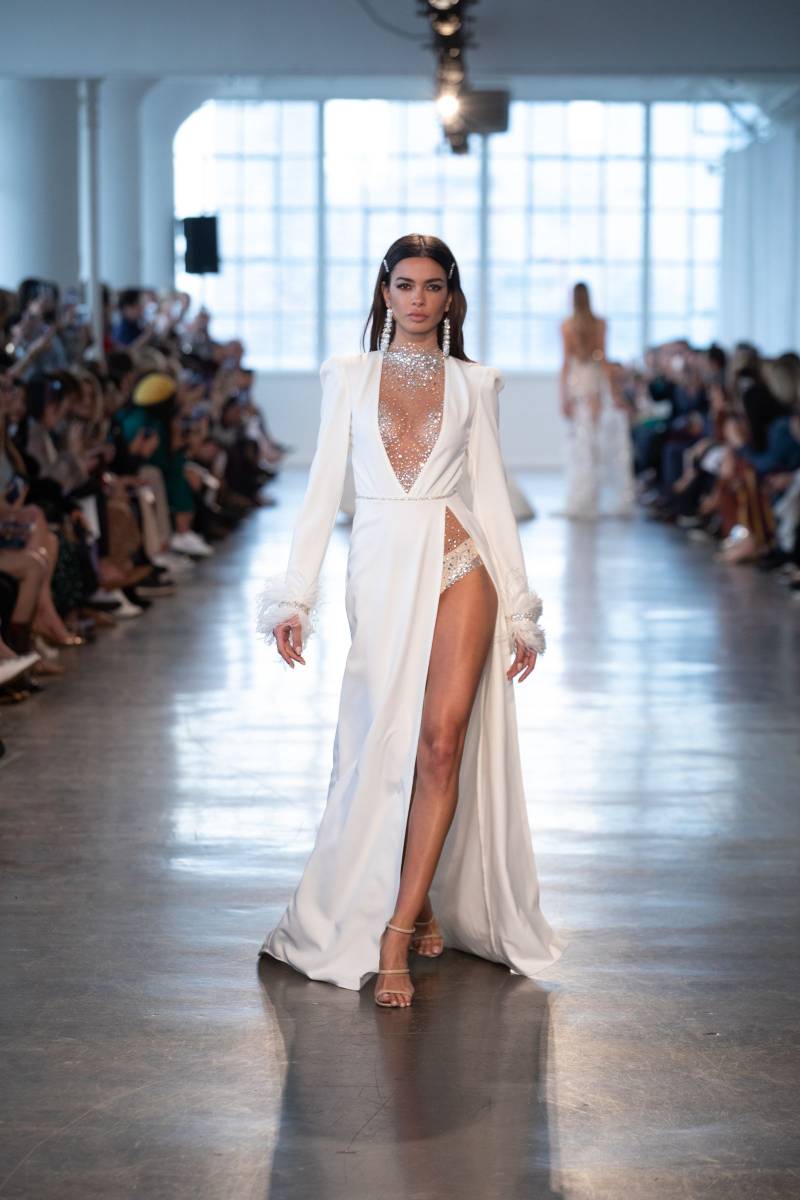 There is a certain wanderlust and vision behind each BERTA creation. The S/S 2020 collection features never before seen silhouettes and fabrics. Re-introducing silk into the collection with the BERTA twist to create a modern and elegant feel, alongside daring cuts and mix of handmade embellishments & embroidery.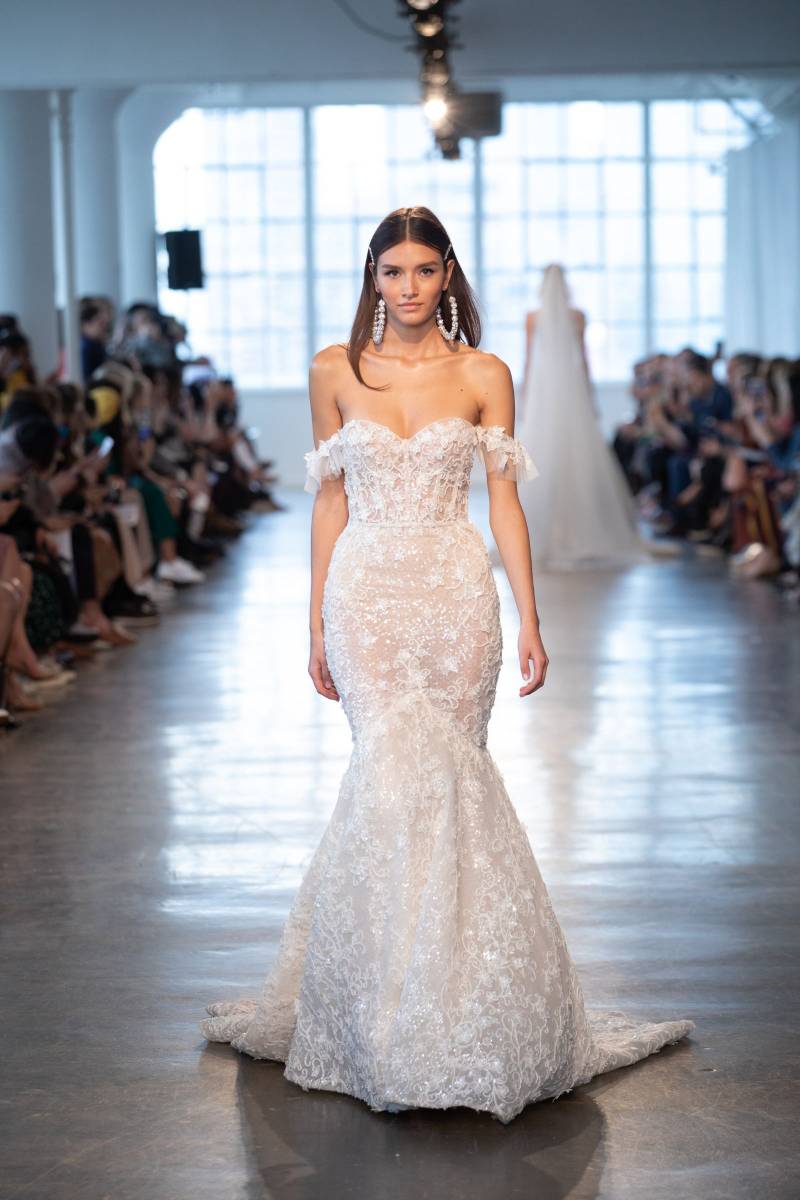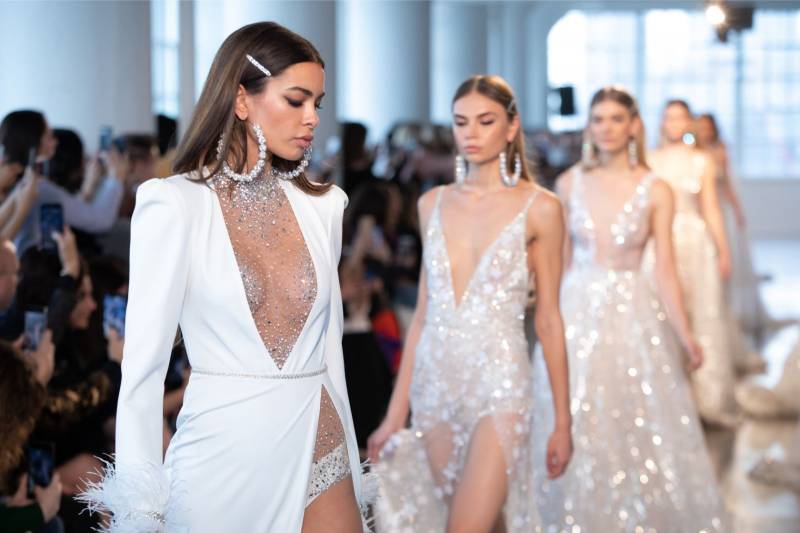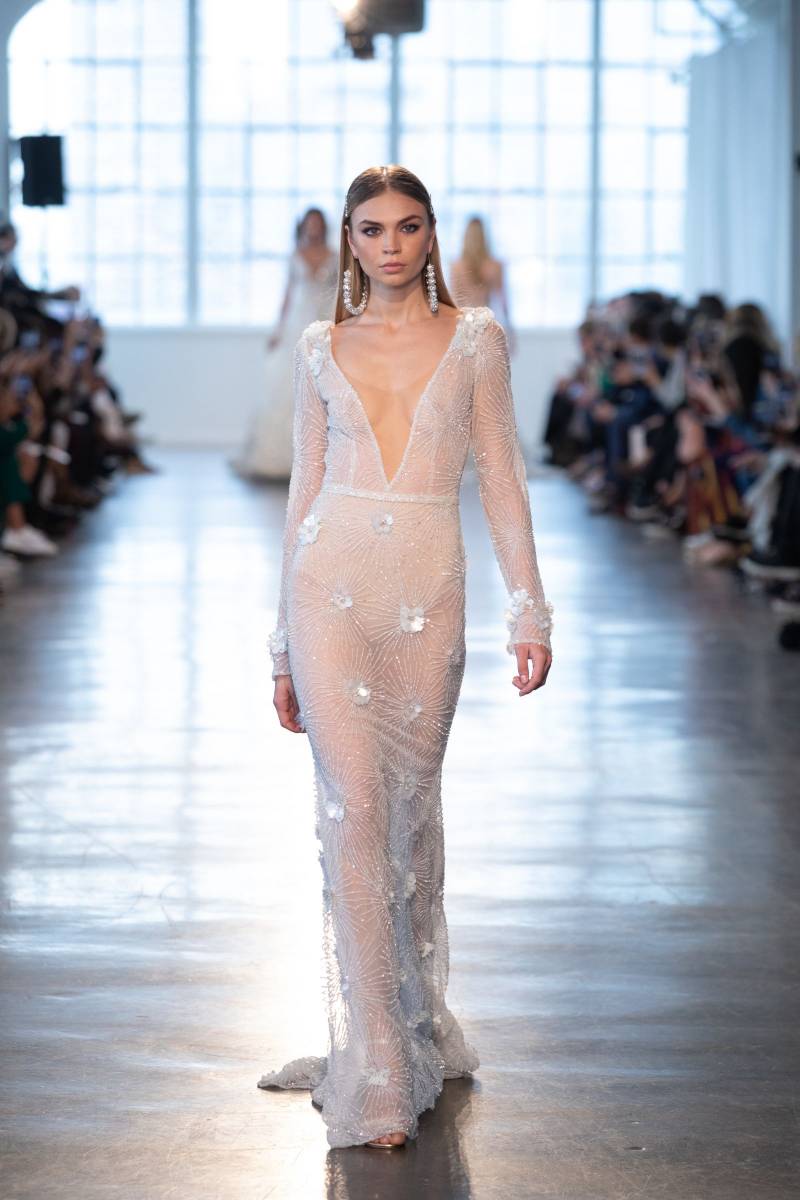 The true art form behind BERTA's masterpieces are the blend of fabrics to create such luxe detailed gowns. It's within each one of these details the true work is defined. This new bridal couture collection from BERTA is taking it one step further, going deeper into a world of luxury, couture and drama. With extravagant trains, intricate embroidery and embellishment work, all combined in silhouettes that are meant to create a long lasting impression.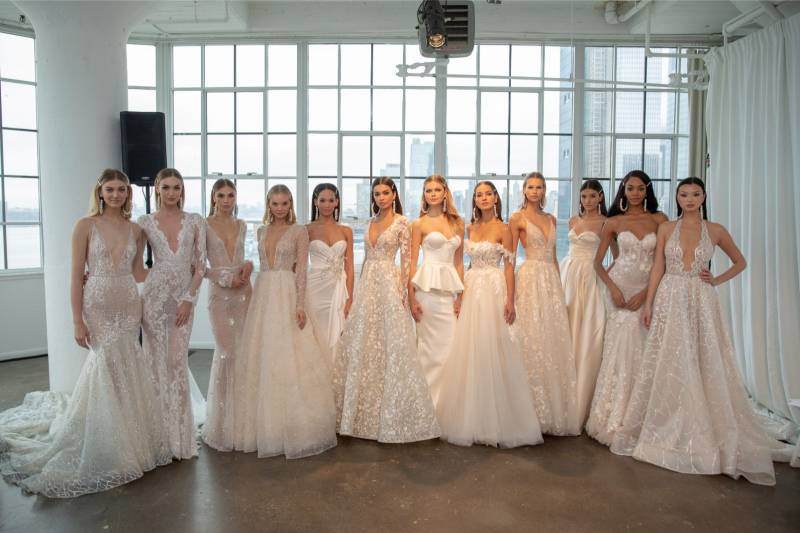 Just like the modern and contemporary feel of Milan's streets - the BERTA 2020 collection creates a traditional yet eye-catching feel proving time and time again how definitive it stands in the bridal industry."